The route 118, 3005, 5117, 1230, 1229, 2034, 5123, 1317
Total distance 153 km


I took the 118 and turned off at Doi Saket to stop at a small lake just past there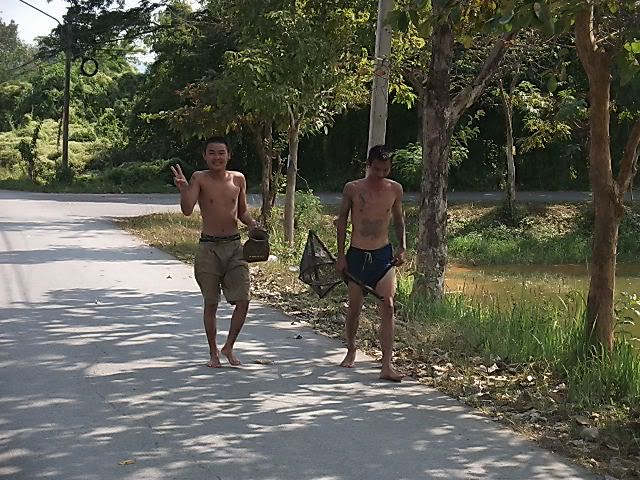 These two had just climbed out of the water


This was a very quiet relaxing spot where I sat, ate my breakfast and gathered my thoughts for a while.
Then it was further along the 118 before taking a right onto the 3005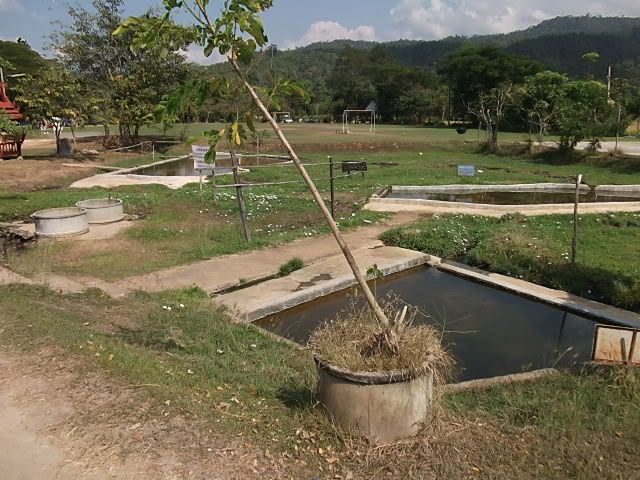 Not far along the 3005 and I take a left to visit the Doi Saket Hot Springs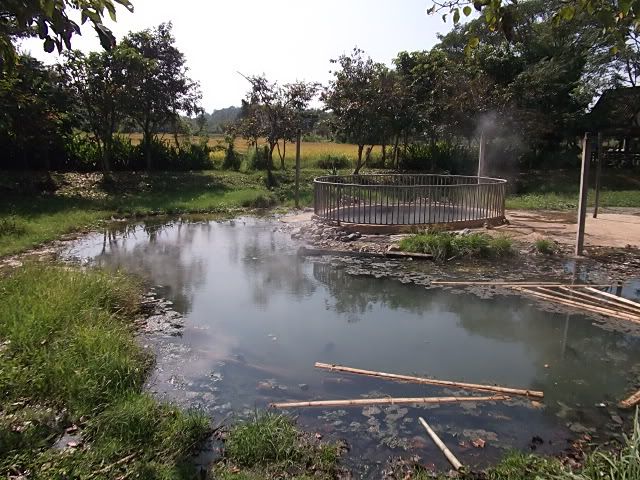 Some hot springs appear to be warm, these looked very hot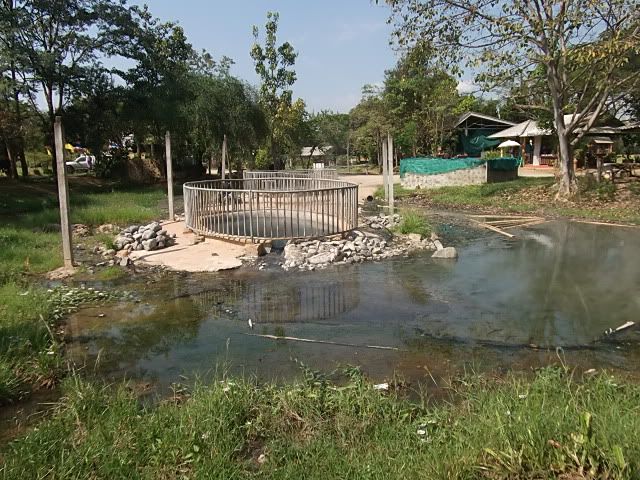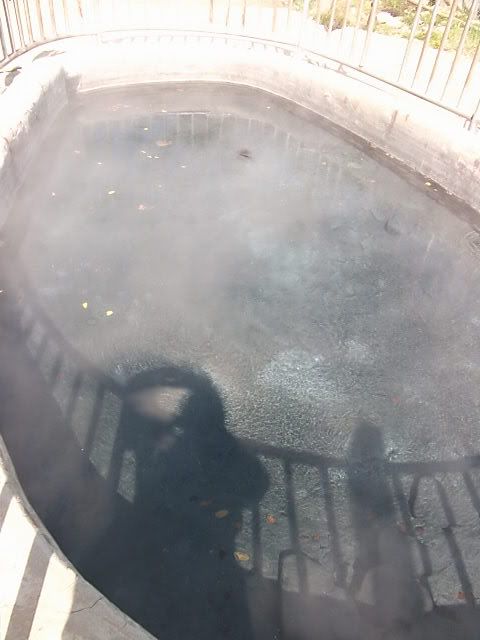 N18.54.623 E099.14.773 is where this is


A couple of shots from the 3005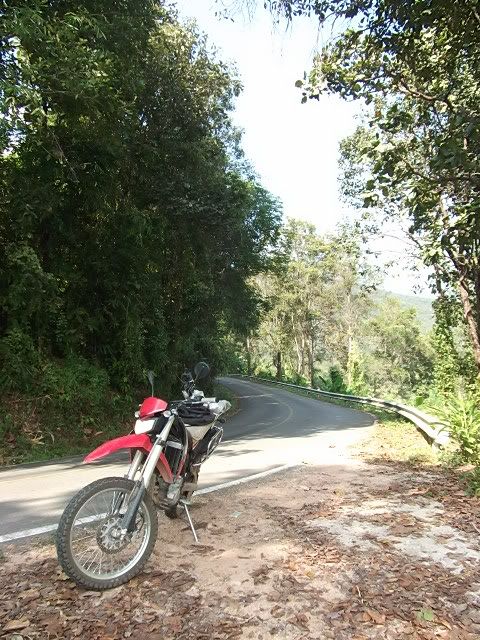 The junction where I take a left onto the 5117 has the Huay Bok reservoir next to it so I go for a look there first.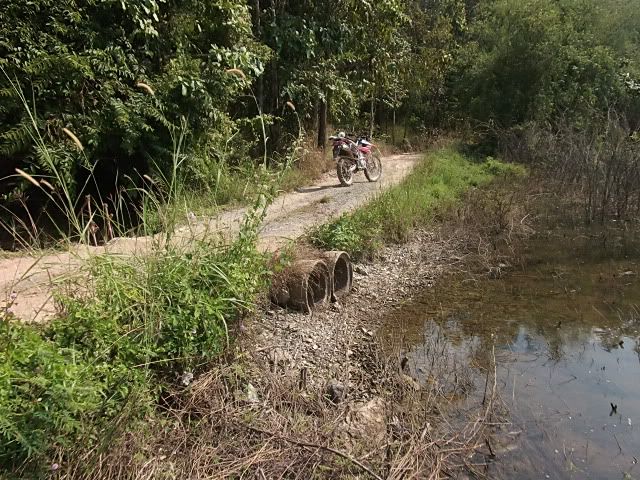 I cant imagine this is the main overflow here at N18.50.764 E099.15.874 and it must be a lot further around on a narrow track that I cant be bothered to ride today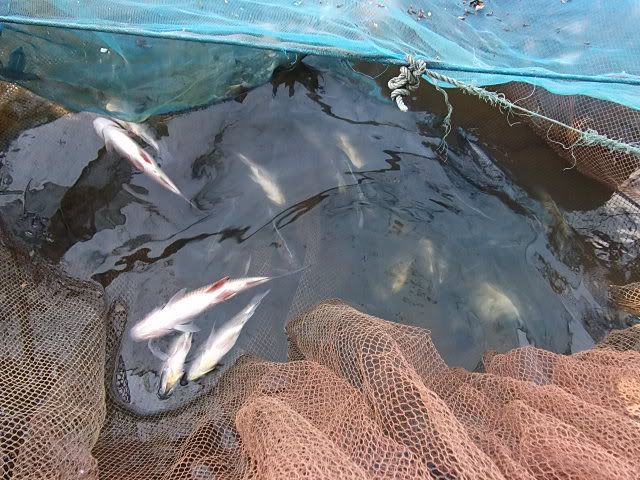 Time to ride on and I take the 5117 which later turns into the 1230


I take a left onto an unpaved track that takes me to another reservoir and I stop at the overflow at N18.49.902 E099.17.310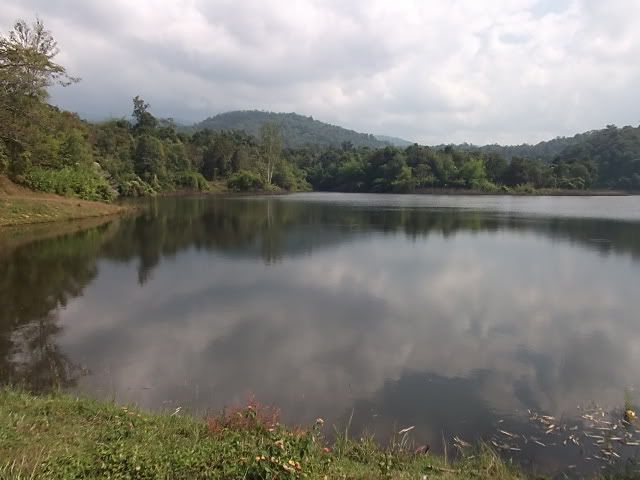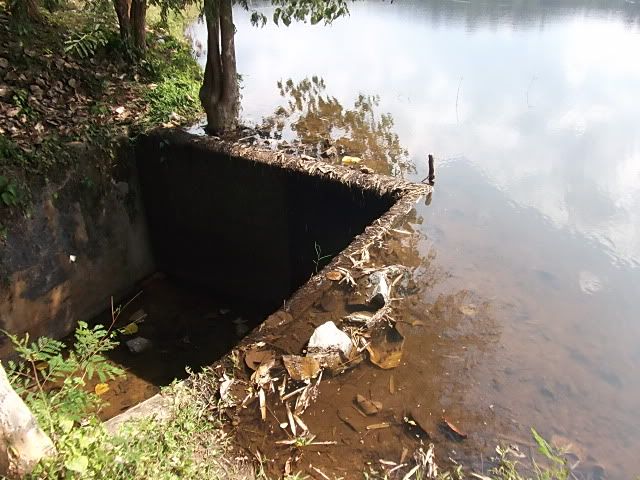 This one is full to capacity and slightly overflowing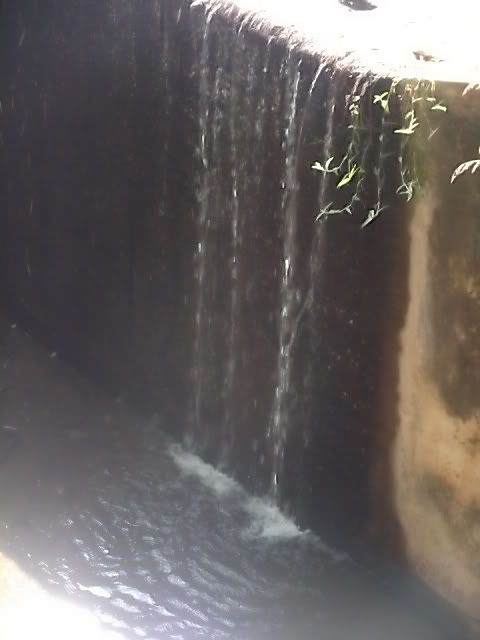 I ride on and take a left onto one of the unnumbered roads that I mapped last holiday


This is a much cleaner surface than the 5117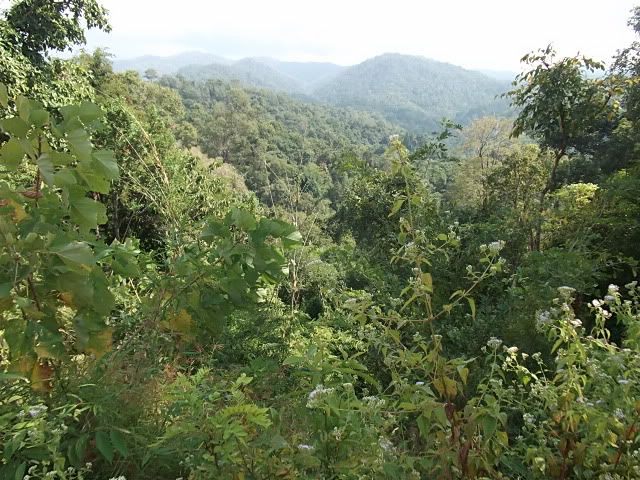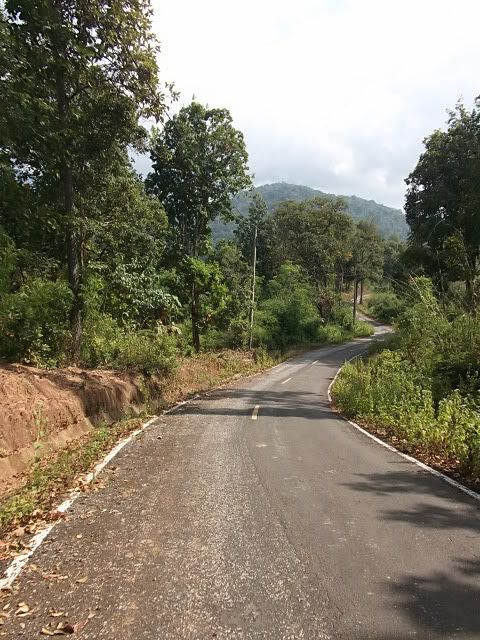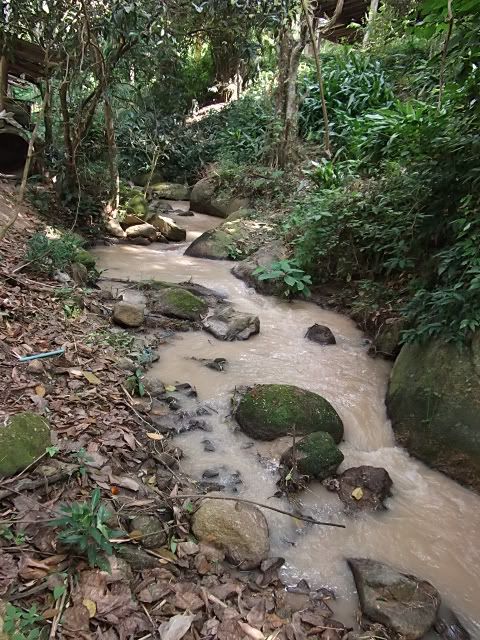 At the village near the roads end I speak with a Westerner who is staying there for a few days, he says that the plan is to carry on with this concrete road over the hills making it another road to Lampang.
Apparently this road was put in under Toxins Premiership and the plans were made then, so who knows when and if they will ever be implemented


If this roads going right over the hills perhaps there will even be a 7-11 here in this village some day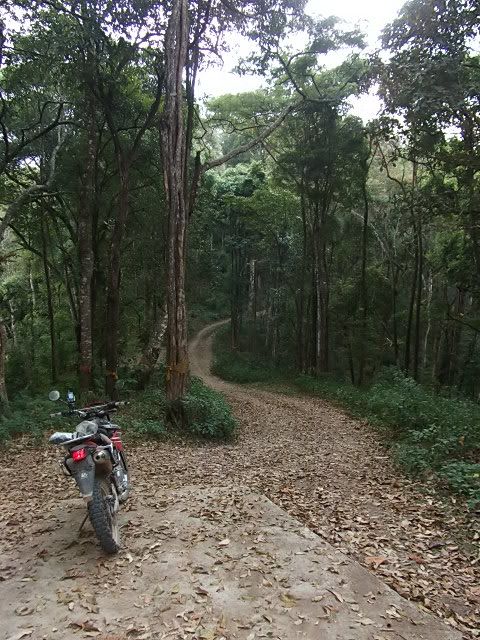 Now to do what I came here for, this concrete road finishes here and I left a waypoint last trip, 1.8 km according to my GPS is another waypoint left at the end of another road that runs parallel to this one, now to see if this track joins them up


Not far along the track and this dog just hides in the hedge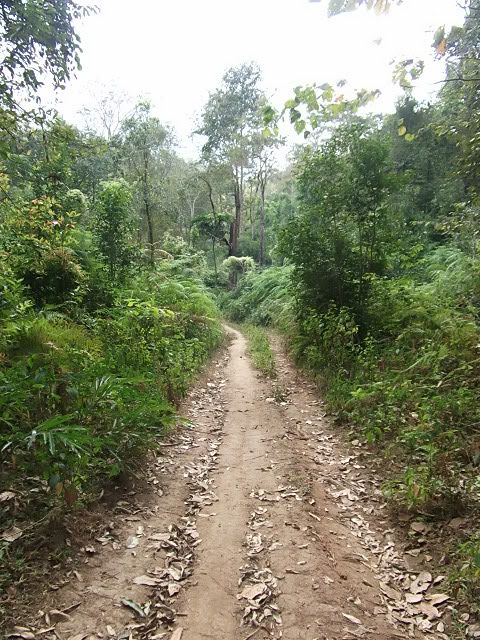 Its easy enough going with only a low level downwards slope


I took a lot of photos of this dog because of that unsightly growth on the throat, Ally youre the expert here


The dog somehow manages to get a slash in before I do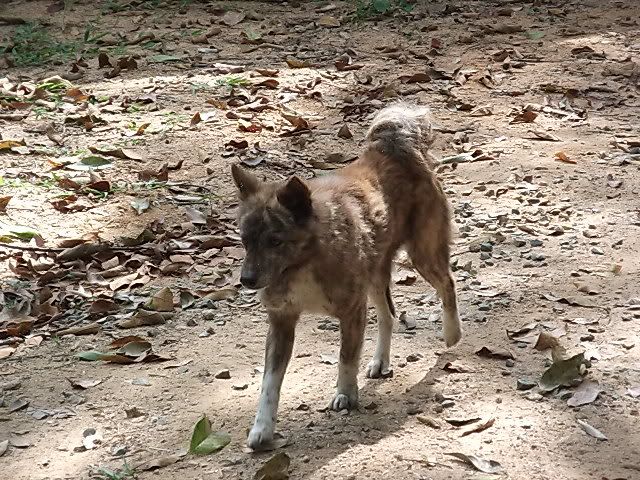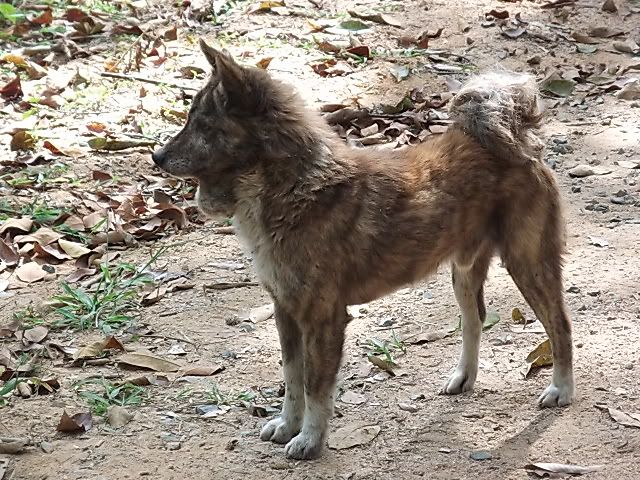 Its a steep downhill descent for the rest of the way and next time I will do this route in reverse, but at least it was a mainly dry track


Even in the woods theres one of these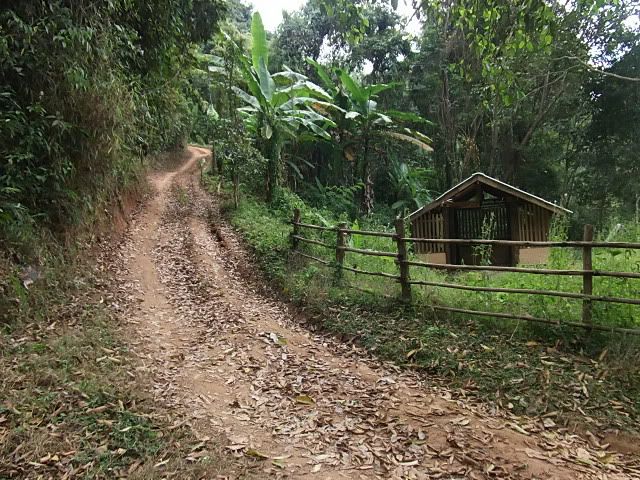 This was steeper than it looks


1.8 km according to the GPS but thats obviously in a straight line became 2.9 km in real life, then I was back to the paved surface in the village at my other waypoint


Just before joining the 1230 and a bit of a landslide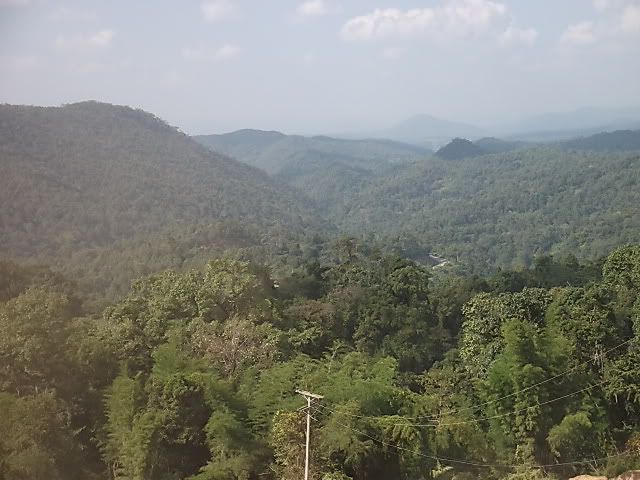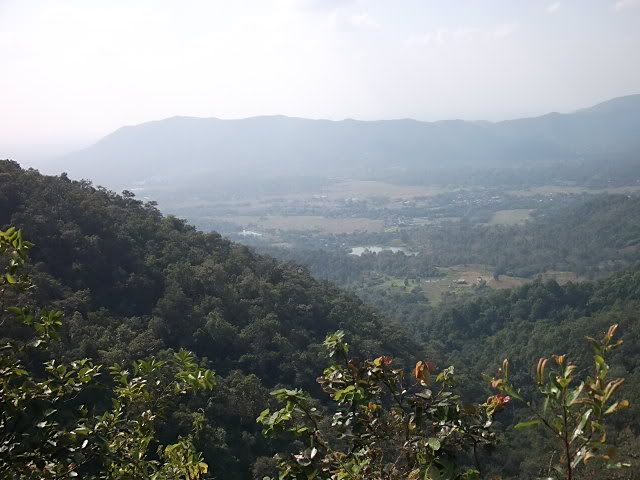 I ride along the 1230 and along the unmade section the obligatory photo from the view point, will this unmade section ever get paved I wonder?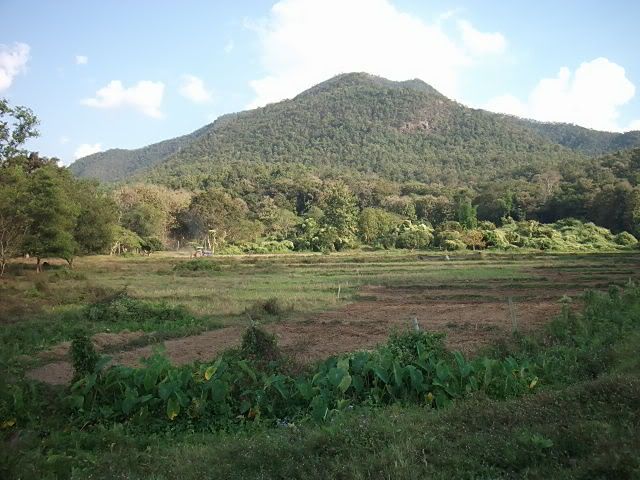 As I am riding on the 1229 and about to reach the 1006 I take a left onto a new piece of asphalt that I have never rode on before


Its a pleasant road with some decent views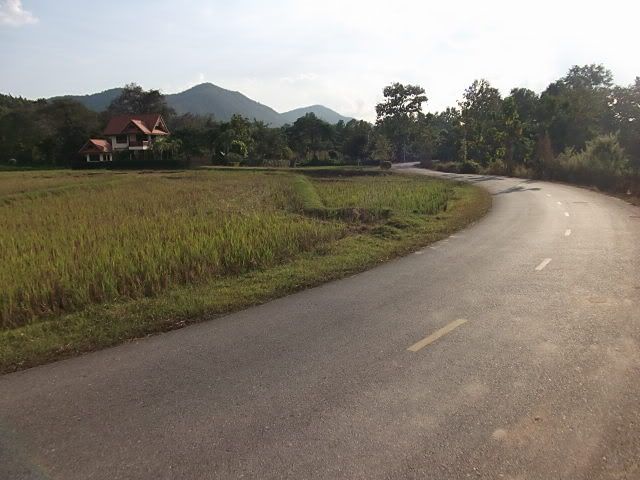 As I was riding along this guy comes the other way with the bicycle on his shoulder, I stop, turn around and ride past him to get the photo.
He stops to let me get the photo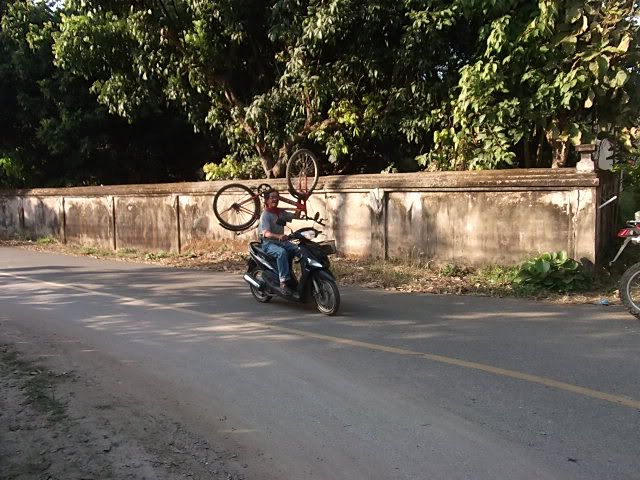 Then off he goes again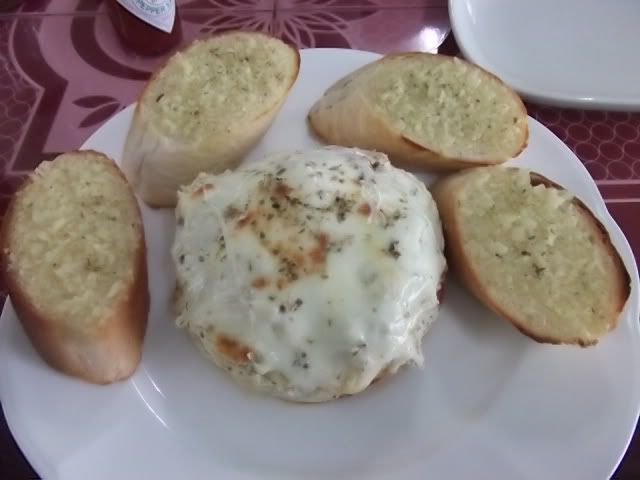 Out along here and its not too far from Pizza N Pasta so a good excuse to enjoy my favourite lasagna, 149 Baht the lot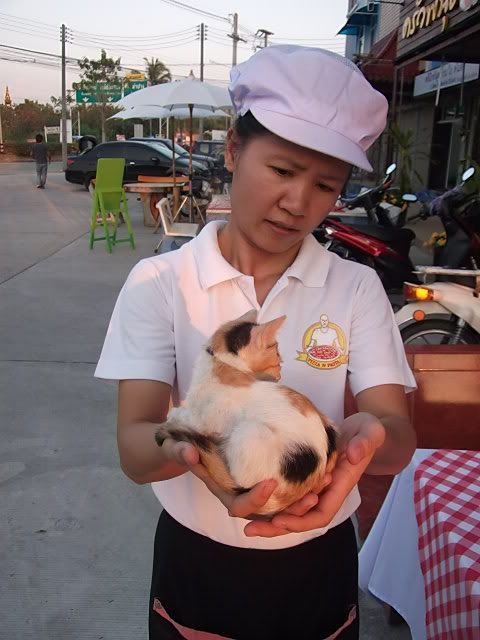 It looks like the owners wife has just added a new addition to the family