The route 4244, 4062, 5020
Total distance 138 km


First thing this morning was to get the bike washed as the wet weather riding I have done recently has really caked it it crap, very professional they are here even putting plugs in the air horns


Wow is that really my bike there, that was 70 Baht well spent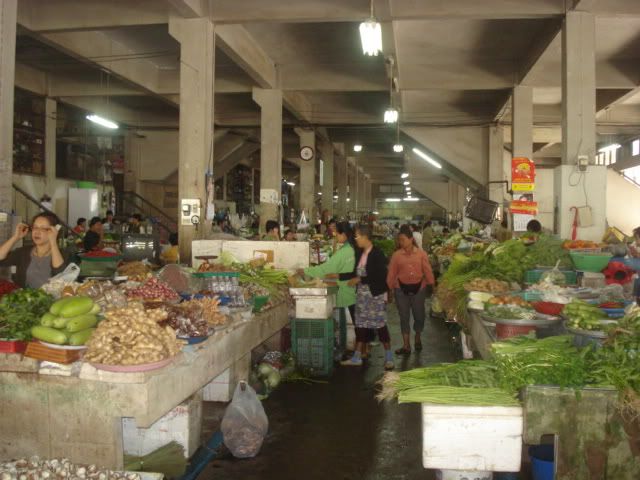 While I wait for the bike I wander through the market


A pleasant town is Betong, its bigger than I expected, friendly and I will be here for at least three nights


I ride out to the border then do a left onto the 4244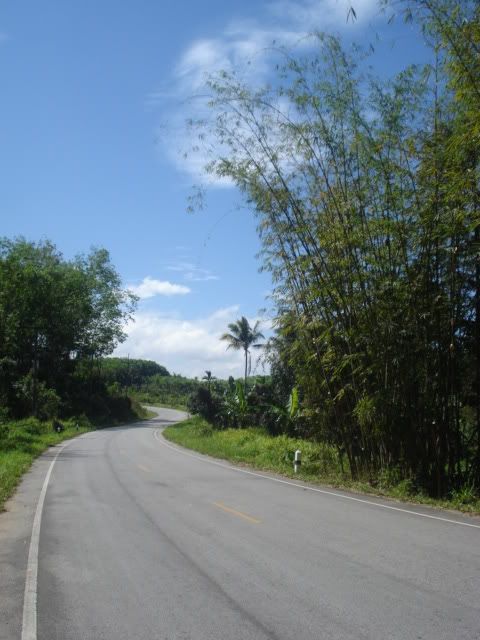 Just more of what I expect in this very green province


As I ride further out the road deteriorates in places but the scenery doesnt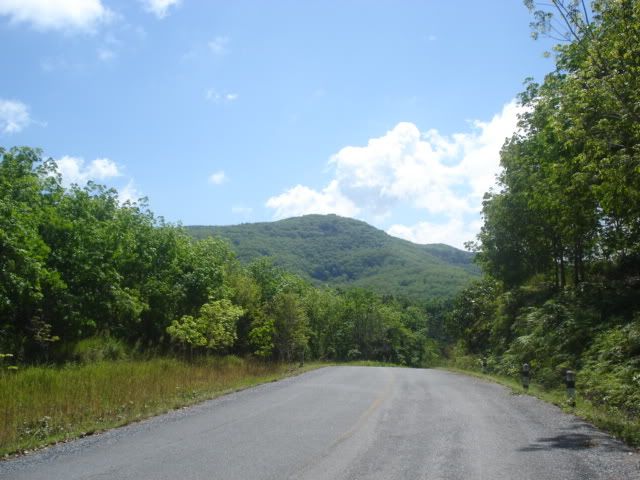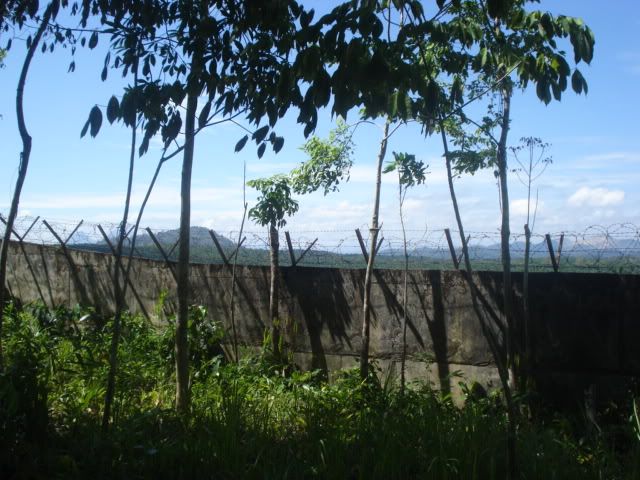 The road runs alongside the Malaysian border for a while and no mistaking where the border is, its this wire topped wall for as far as I can see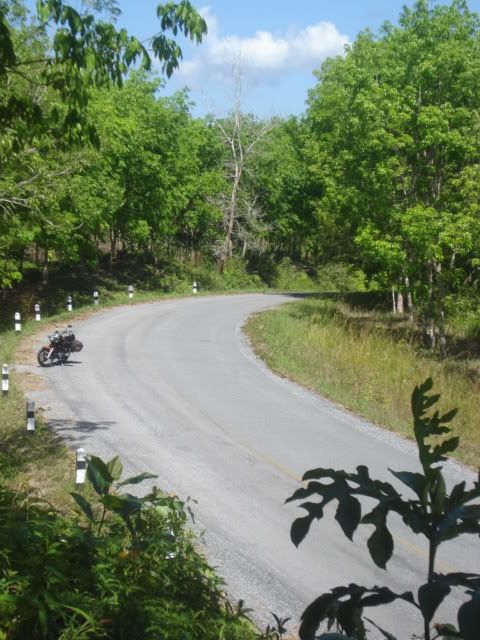 I ride to where asphalt finishes and now I am at the furthest south that I have ever been, Betong is the furthest south Thai town but here is about 20 km southerly of Betong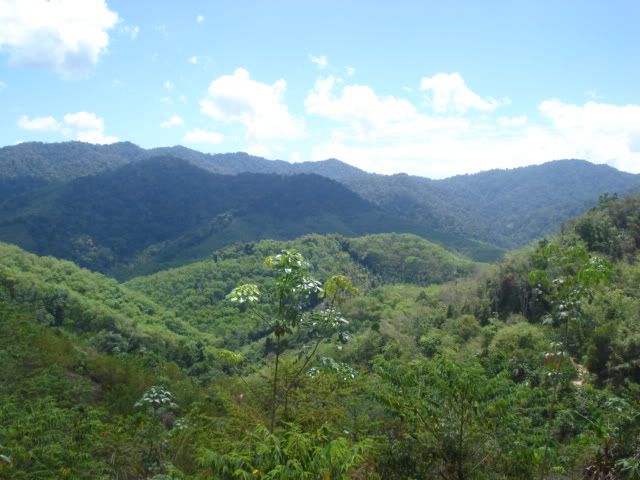 This is the view looking south from this spot, no sign of anything man made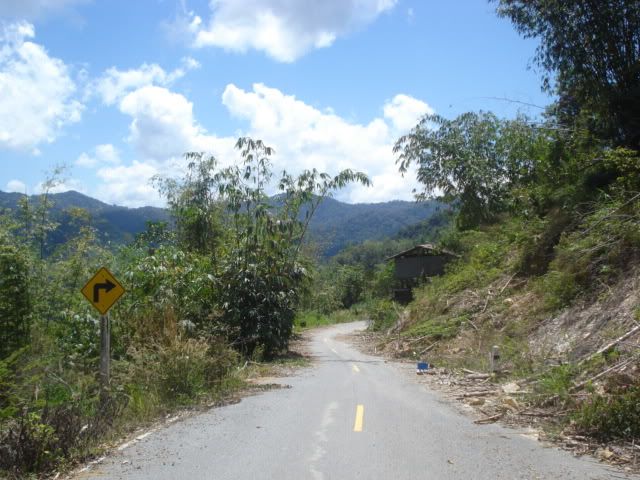 Time to ride back and in places the road has slipped and in places its soon going to slip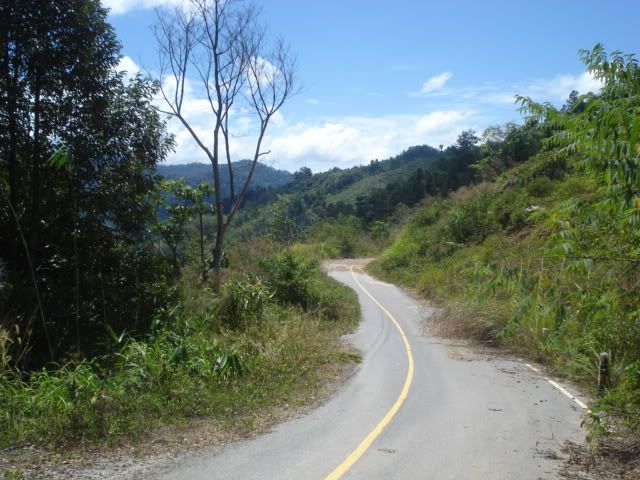 You can see how much traffic uses this road, its well overgrown


Paradise isnt it


In the arse end of nowhere and its a small shop so I stop here for a snack


Friendly locals and Kid plus an old Merc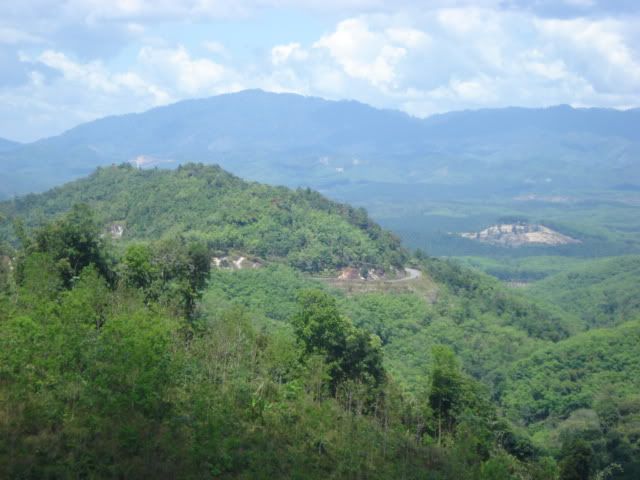 The above picture is the one that sums up Yala province so far, just stunning, since I entered it yesterday morning I have been amazed at its beauty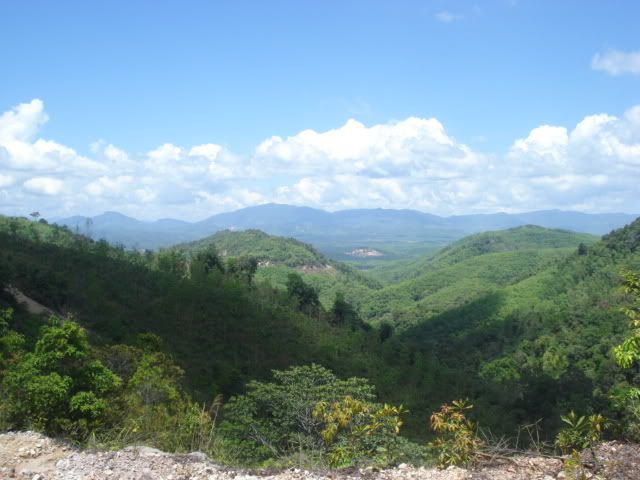 As I head back the road improves which is good news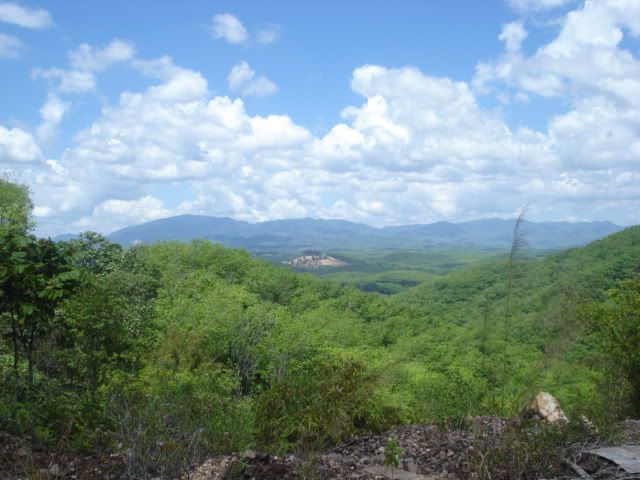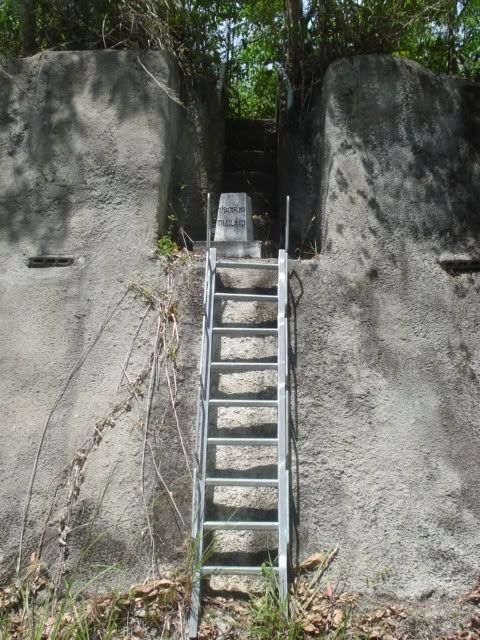 As the road gets back to alongside the border there are a few of these places where you can climb the steps


This is what it says on the front


And this on the back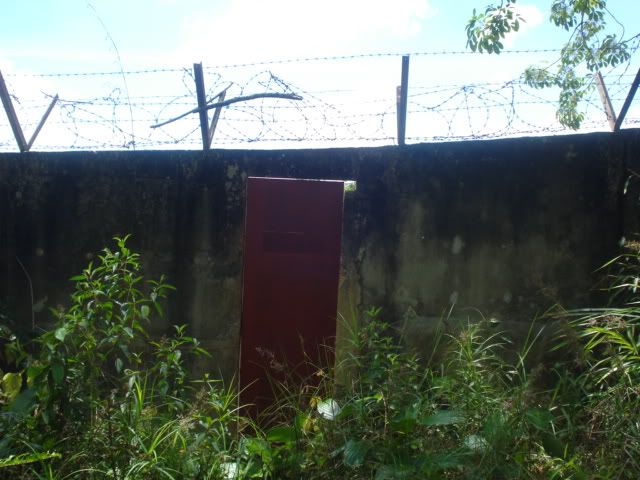 A gate in the wall, but its locked from the Malaysian side


Theres a vent which opens and this is a picture of Malaysia taken through the vent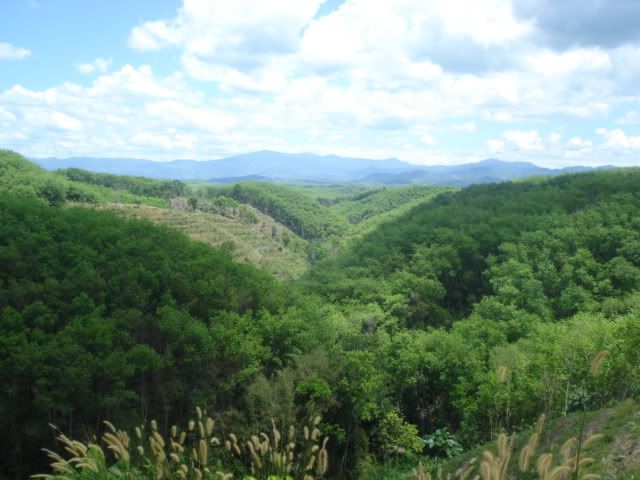 More of Thailands scenery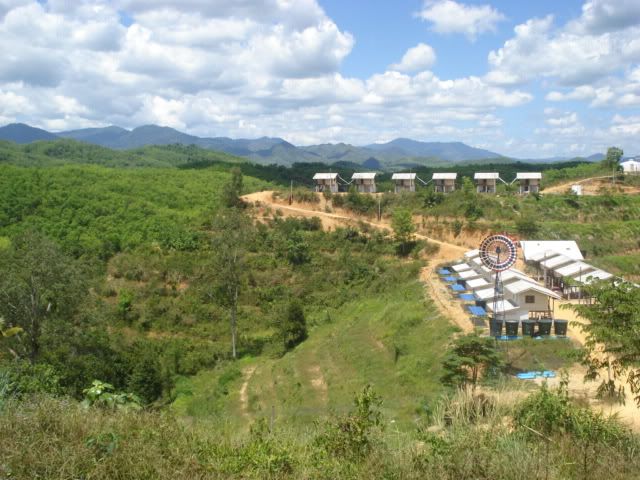 Theres a Kings Project situated on the hill, I thought at first it was a Military establishment as there were rolls of razor wire around the barrier but then everything is like that around here now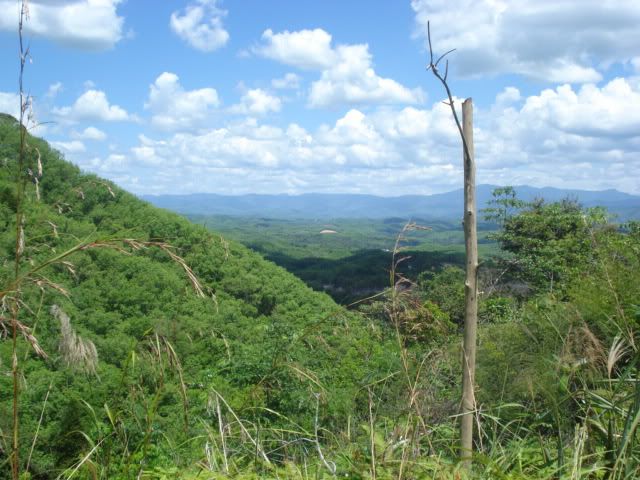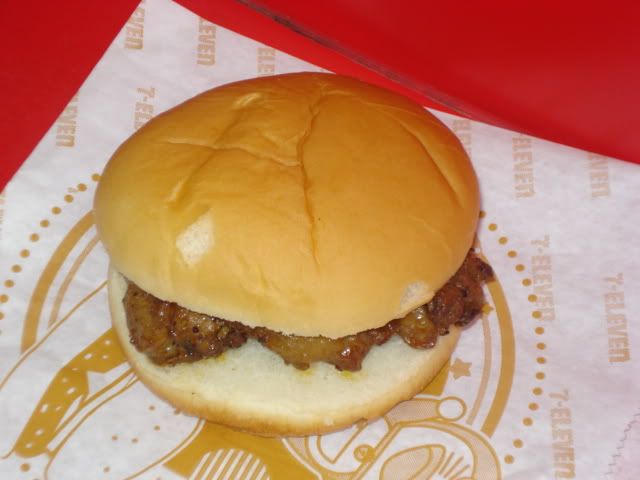 I ride back into town and its a chicken steak burger at the 7-11 for lunch today, not bad for 37 Baht. I ride on out of town on the 4062 and after about 20 km I realise that I left my camera in the 7-11, I get back as fast as I can and its behind the counter as a member of staff found it.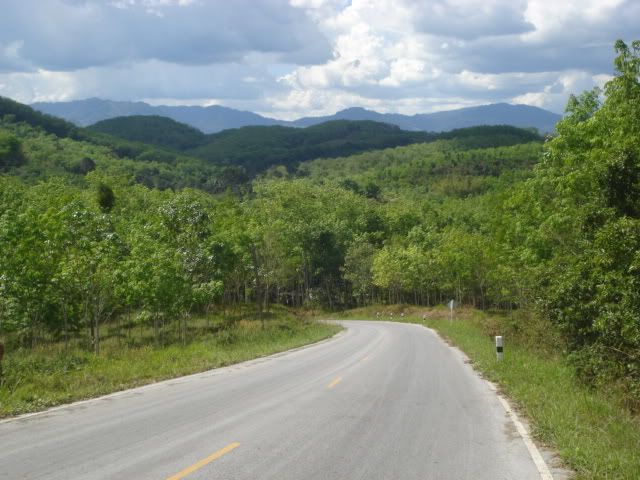 I ride out again on the 4062 but this time after a few km I take a right onto the 5020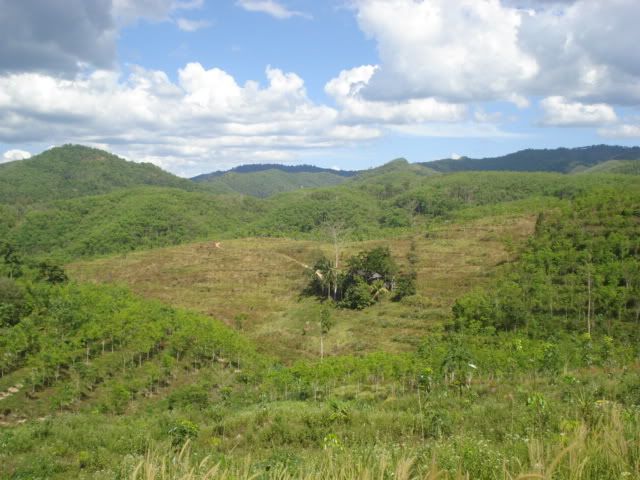 And like all roads around here the view is like this


The 5020 splits and both roads are the 5020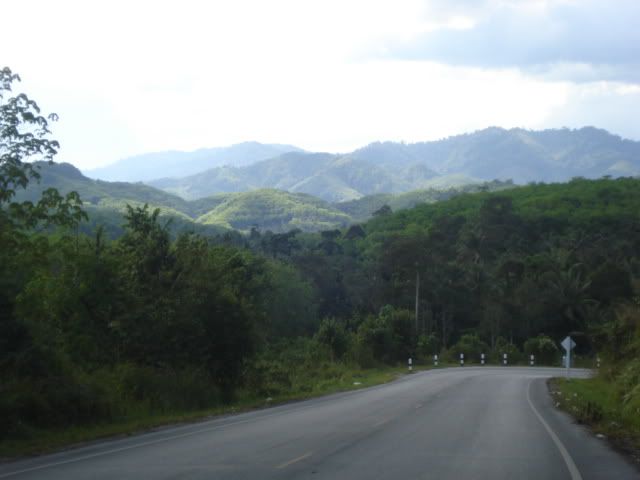 Do any of you really need to ask me if this part of Thailand is worth visiting after seeing these photos?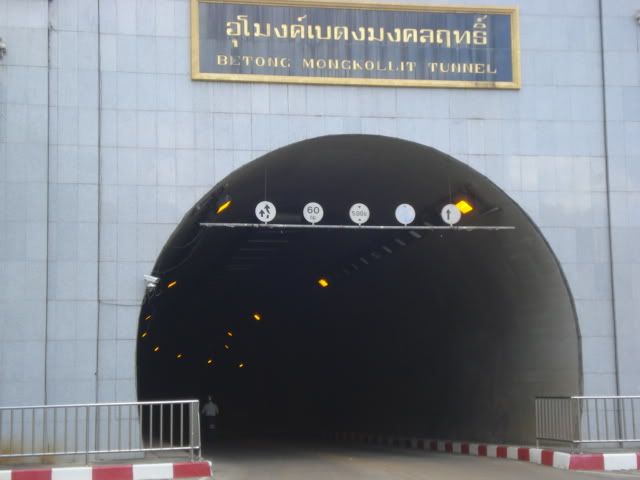 I ride back into Betong through the tunnel


I sussed the food situation out today, on those packs of bread rolls it says Rotiburger, it was the burger bit that aroused my curiousity


I didnt bother asking if they had hamburgers but they had chicken or beef, I had a chicken one at the 7-11 so it was a beefburger for tonights eat


Quickly followed by another one, eating local food off of street stalls cant be beaten in my book, tasty and very cheap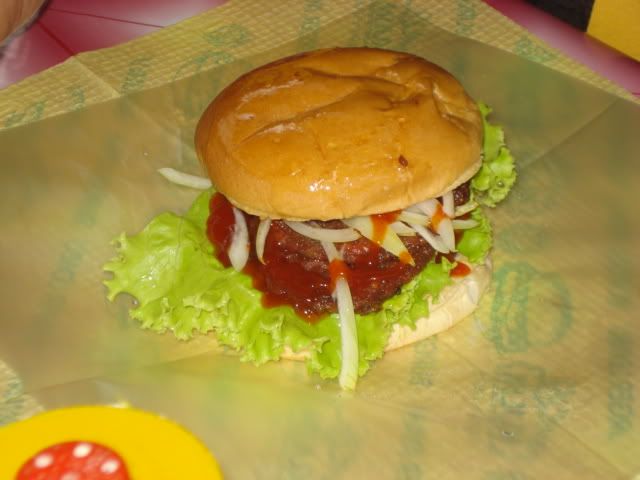 At 25 Baht each they were good value


Finally a picture of the star of the day, without her there would not be this trip report and I would now be trying to get a replacement digital camera.
I, like lots of others sometimes complain about the Thais, so today I want to show the other side of the coin. When I realised that my digital camera was missing and that I had left it at the 7-11 I didnt expect to ever see it again. When I returned after at least thirty minutes and it was sitting behind the counter I asked for the girl who found it and tried to give her a reward but she flatly refused saying no you left it behind, where I left it it was out of sight of the counter so anyone could have walked in and taken it including this very honest girl. It cost me less than a days wages in the UK but more than a months of hers so heres to a very honest Thai girl