The route Thailand 406, 3016, 3008, 3005, 4184, Malaysia R15, R120, 7, R154, R123,
Total distance 131 km
I took the back roads to the Kuan Don border this morning, exiting Thailand at N06.41.812 E100.10.692.
I crossed over to the Malaysian side, bought my months insurance for 550 Baht and went to get my permit, heres where a small problem arose, my driving licence. I never gave it a though to get my Thai driving licence translated as well and suddenly realised that my UK licence was sitting in the UK.
The Malaysian official said I would have to go back to Satun to get it translated, either that or an international driving permit. I tried one last desperate shot not expecting it to work, I always kept my last international driving permit as something to give a Thai policeman instead of giving him my Thai one but it expired in october 2007 and is of no real use.
I went off and got it from my luggage and handed it to the official, to my surprise he said this is okay but I will photocopy it, he quickly came back saying their photocopier was broken and to take it back to where I bought my insurance from and ask them to do it for me.
Their photocopier also kept on messing up but finally provided a passable copy that by extremely good fortune omitted the expiry date, he was satisfied with this, gave me my permits and I was off.
How things have tightened up there in the last two years, not far inside Malaysia and I was stopped and asked for my permit, the policeman explained it was a new policy this year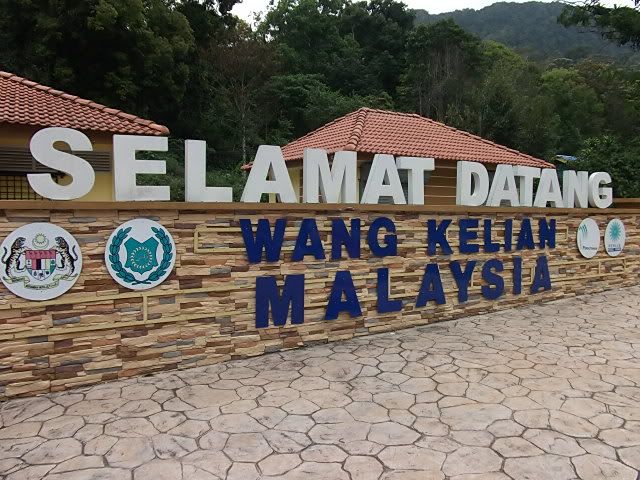 I am through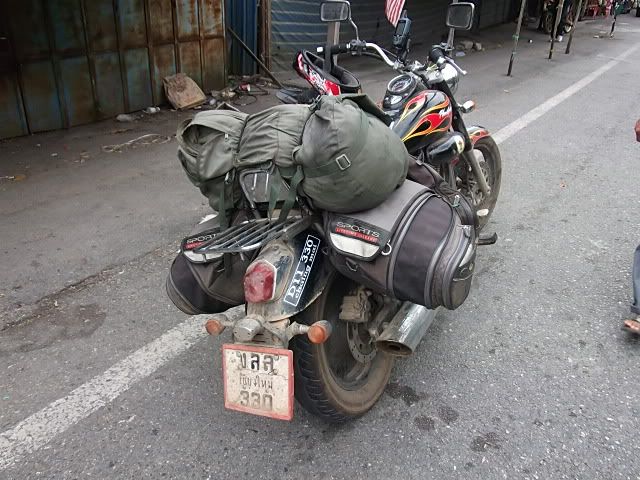 Fully laden and with a Malaysian number plate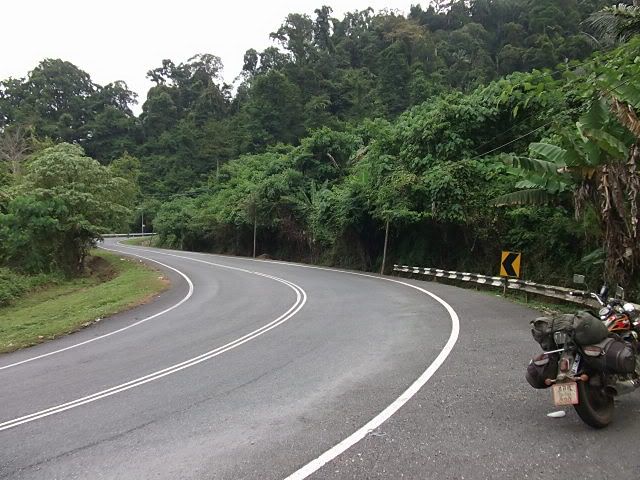 Some lovely bends along R15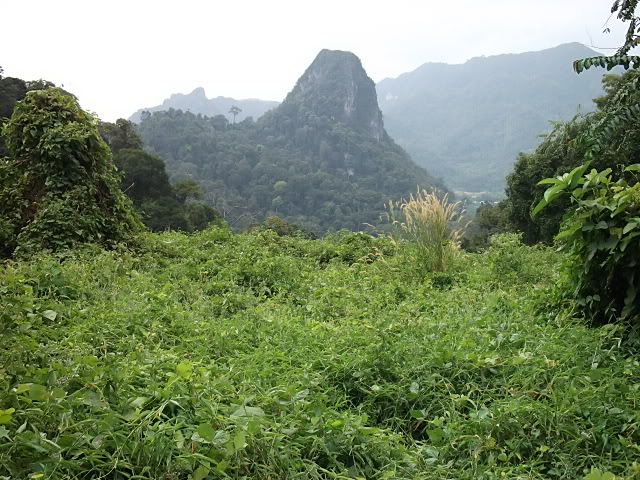 Nice and green too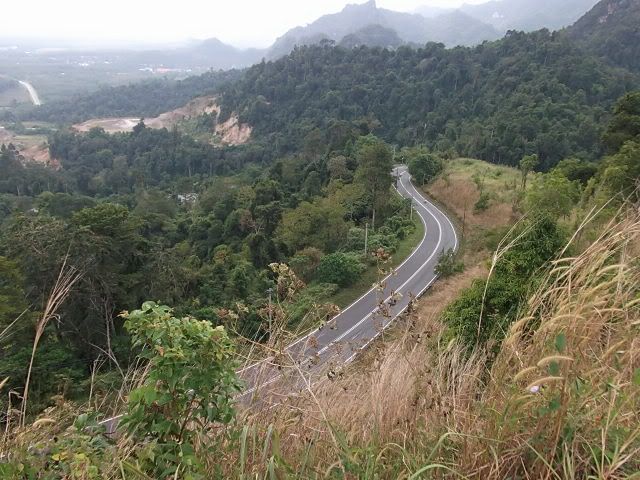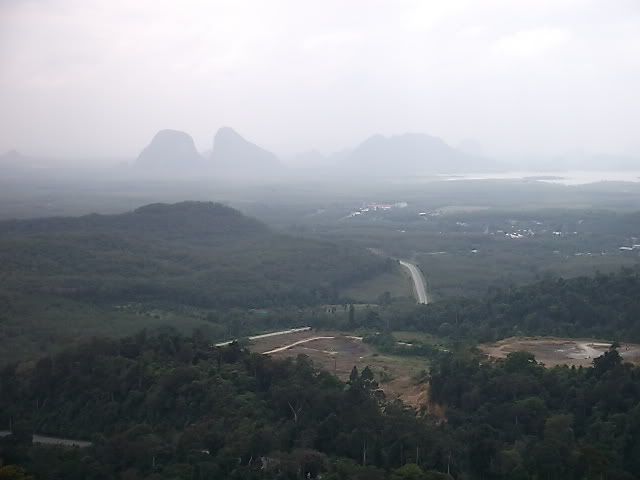 Some shots from a vantage point on a hill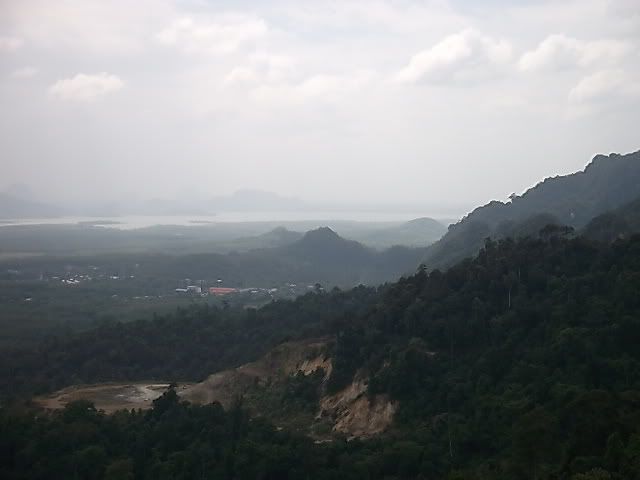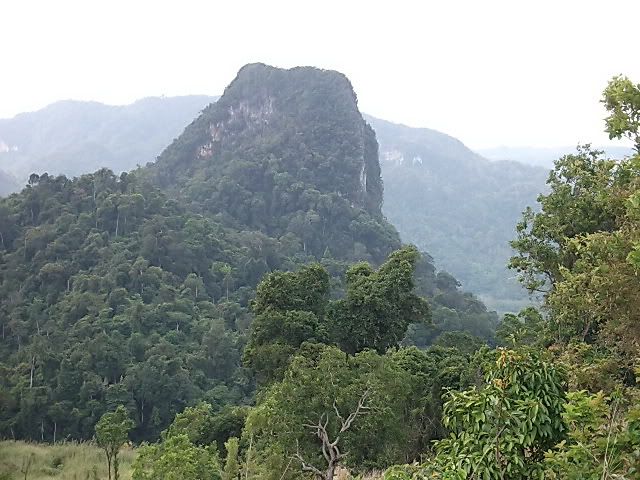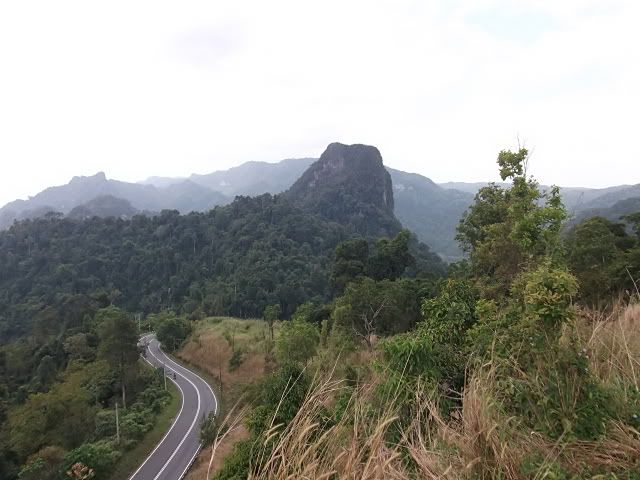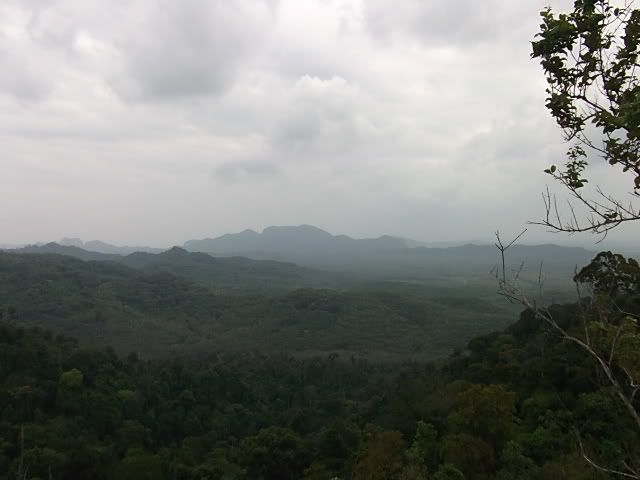 The weather doesn't look too promising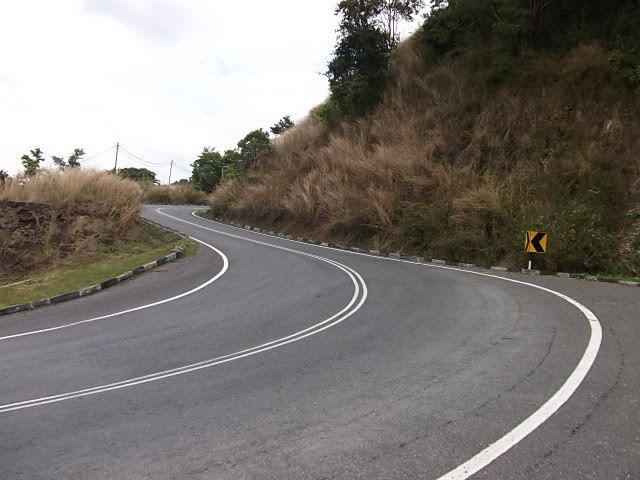 Theres loads of hairpins and S bends along this road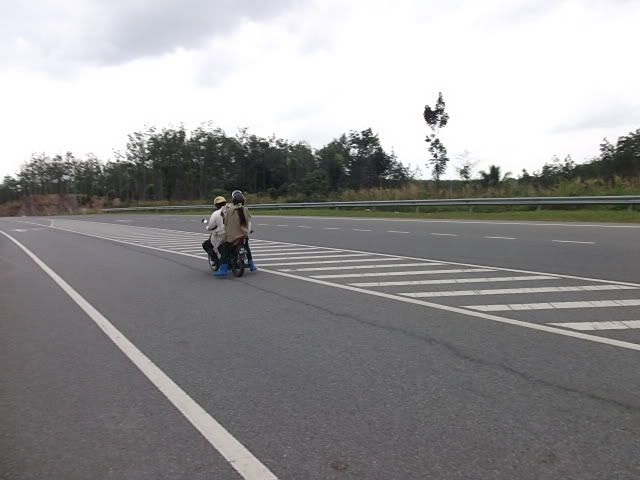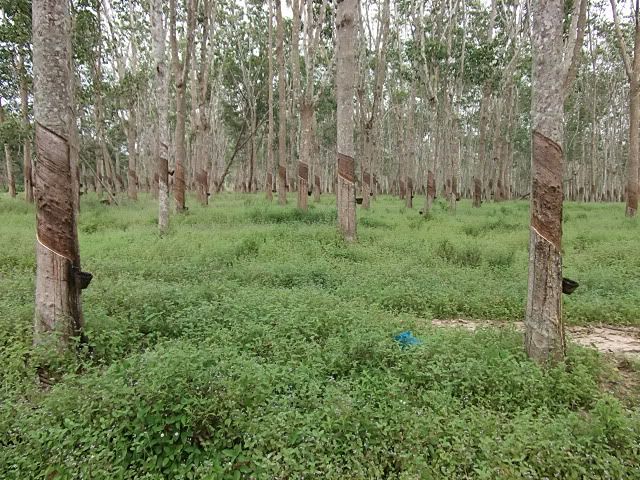 Lots of rubber here too but with greenery amongst it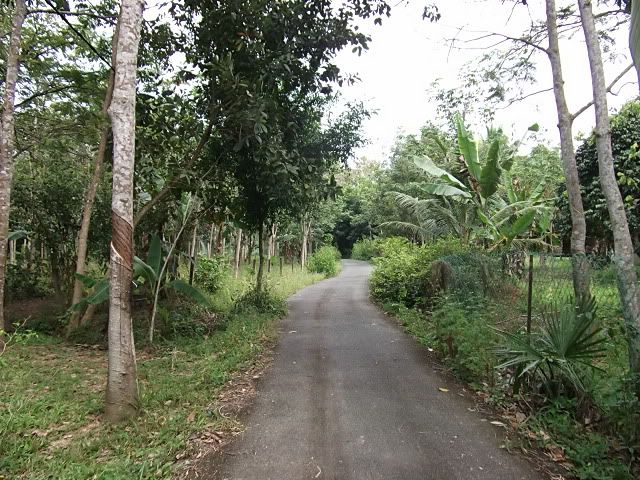 I take a right and ride this narrow road to where there should be a massive lake, according to my gps I am already in the lake now but I fail to see any water and turn around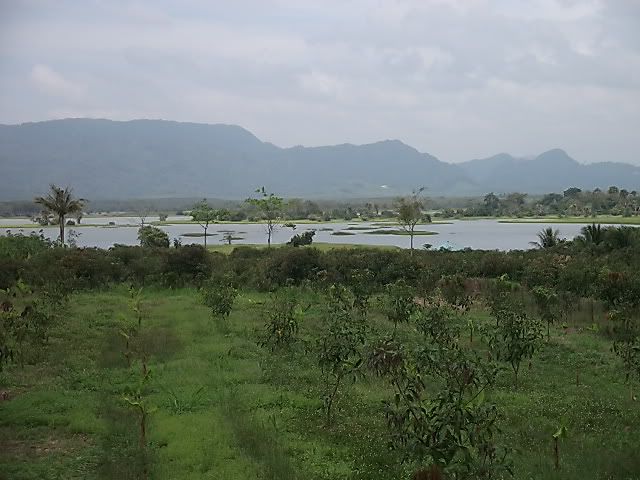 Finally on the 7 I spot water from the lake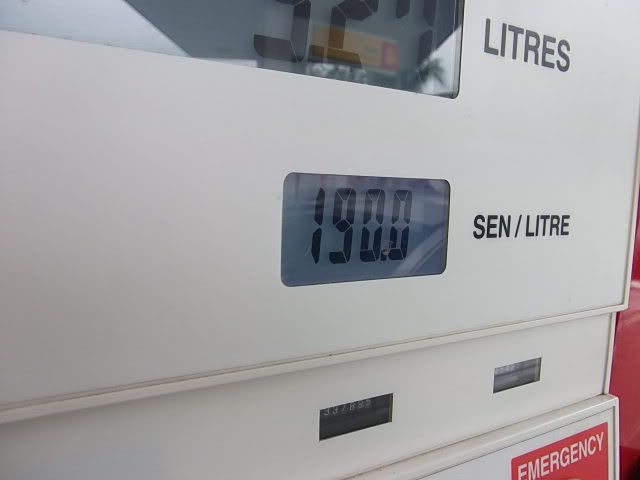 I fill up with fuel at a Shell station at 19 Baht per litre


For this 95 octane pure benzine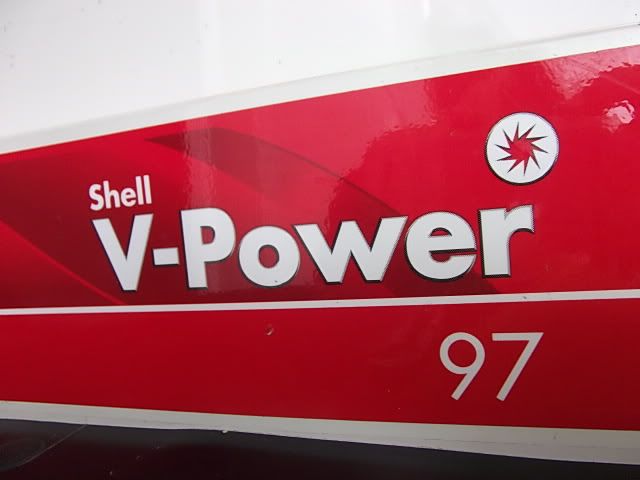 This stuff is only 24 Baht per litre, I was surprised to get away with buying the cheaper one as its only supposed to be sold to Malaysian registered vehicles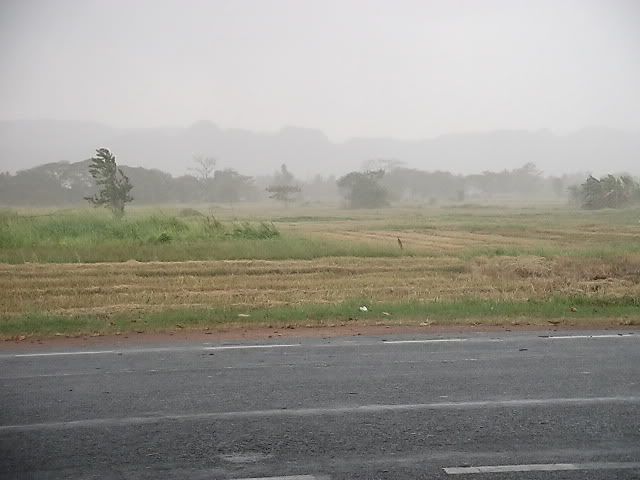 All of a sudden the heavens open and I park up to enjoy an ice cream, ten minutes later its stopped and I am on my way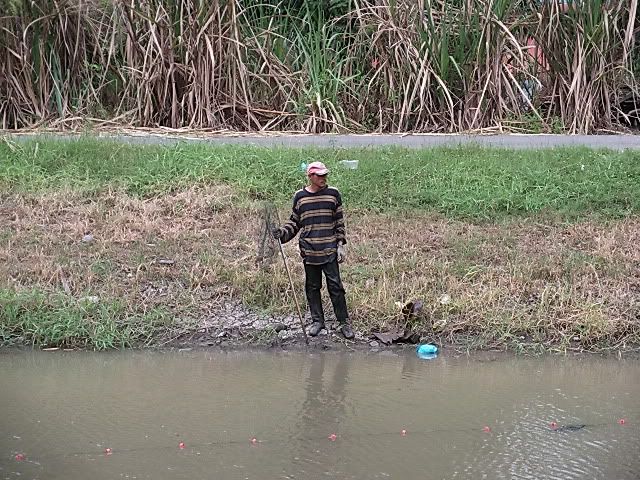 This guy was fishing along the roadside.
I ride into Kangar to change a travellers cheque then carry on along the uninteresting 7 to Alor Setar where I finally find a map so hopefully now I can pore over it to set my route out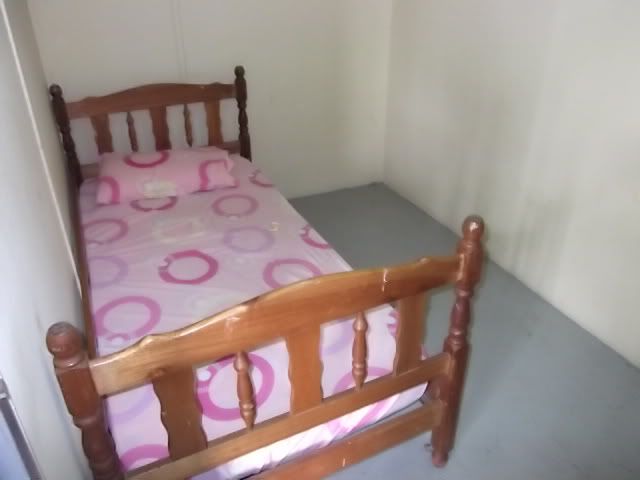 My brand new Lonely Planet book lists the Flora Inn at 130 Baht per night, its now changed management and is now called the Hotel Rayyan and the single rooms are now 200 Baht, this is definitely a single room but its got all I need in it, a bed, fan and an electric socket.
I then realise that Malaysias electric sockets are the same as the Uks, three prongs so I get an adapter from a department store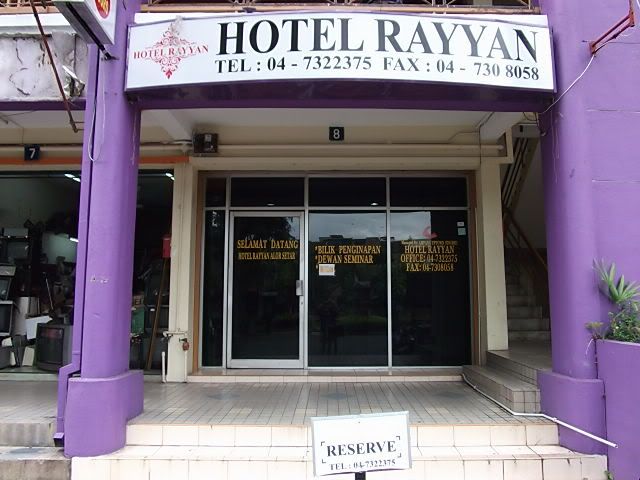 N06.06.924 E100.21.873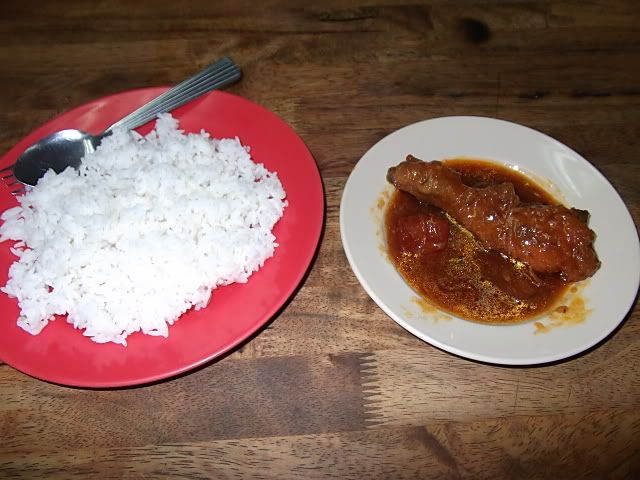 Rose Restaurant N06.07.062 E100.22.072 is listed in my LP book as good Indian food and they are right too, the food here is Southern Indian, the above dish is sweet chicken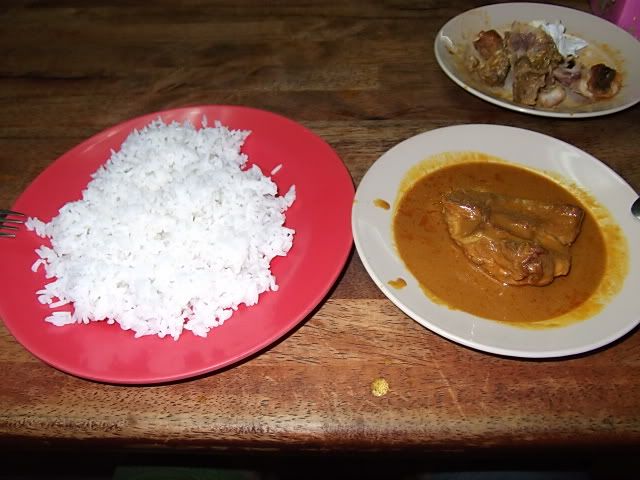 This is chicken curry which was even nicer, two portions of rice and four portions of chicken and I am stuffed, the bill came to 120 Baht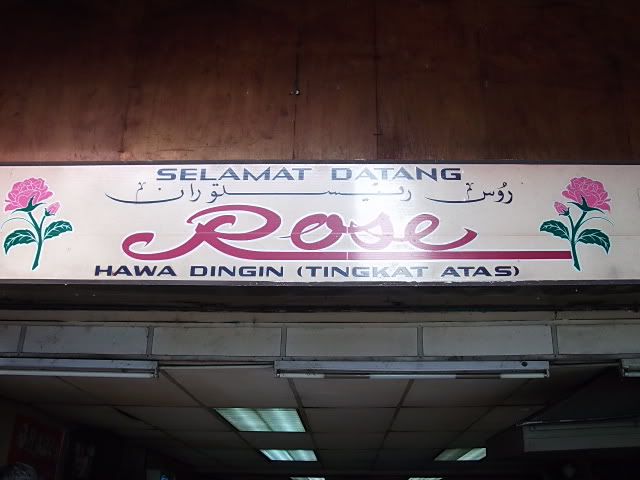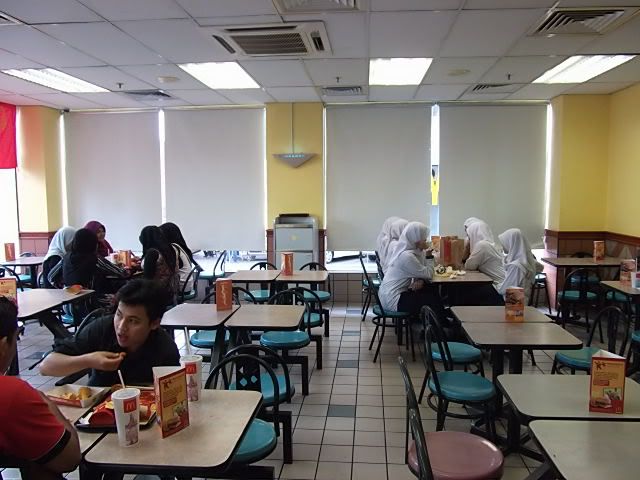 Walking to the plaza I had a look inside McDonalds and found it highly amusing that virtually all the customers were young Muslim girls, not what you would have expected.
I havent eaten a Big Mac for years now so I have no idea of their prices in Thailand but the Big Mac meal here was only about 95 Baht.