The route 101, unknown, 1091
This was yesterdays trip, and was a trip I did in november in reverse direction, I left Nan on the 101 and rode about 24 km past Wieng Sa then I turn right onto an unnumbered road signposted to Mae Tha Rapids and Ban Naka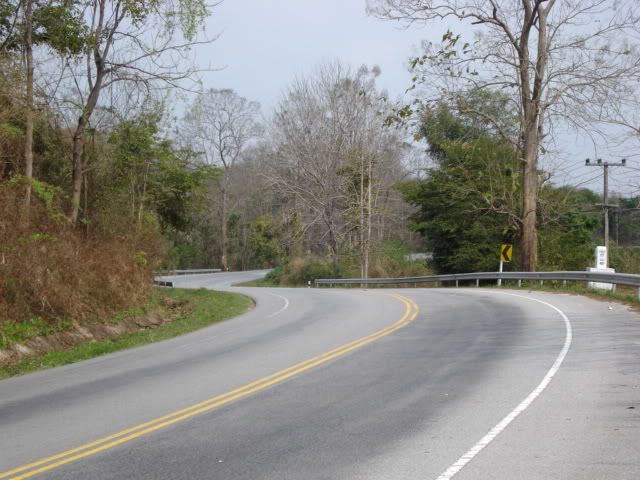 The 101 is a good road once you are past Wiang Sa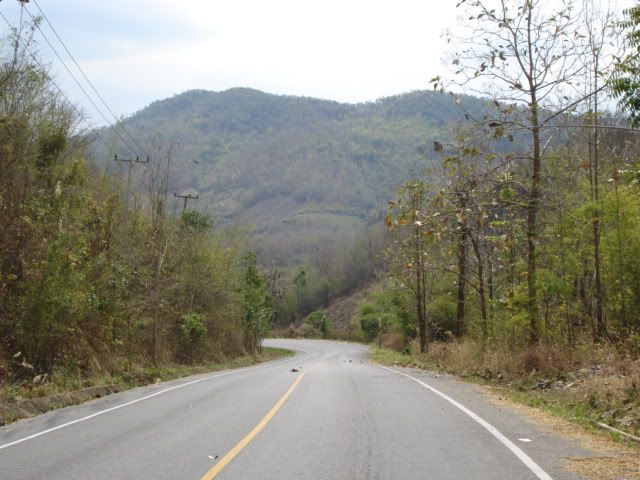 Now I am on the unnumbered road heading towards Ban Naka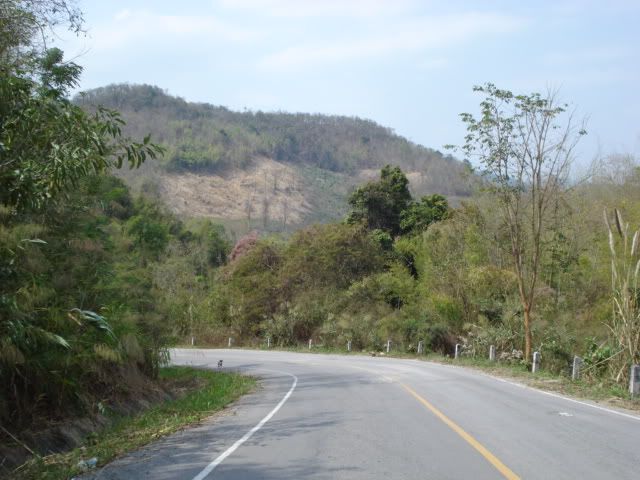 Theres some decent bends on this road and its mostly in good condition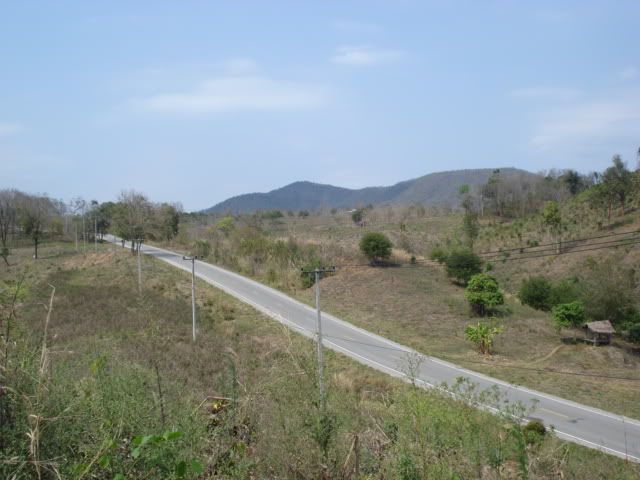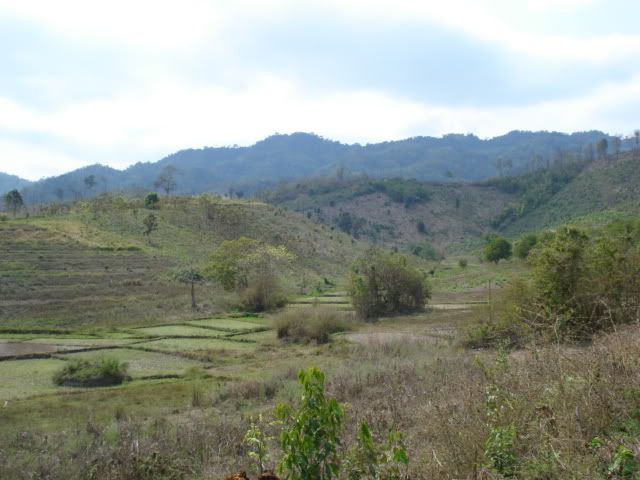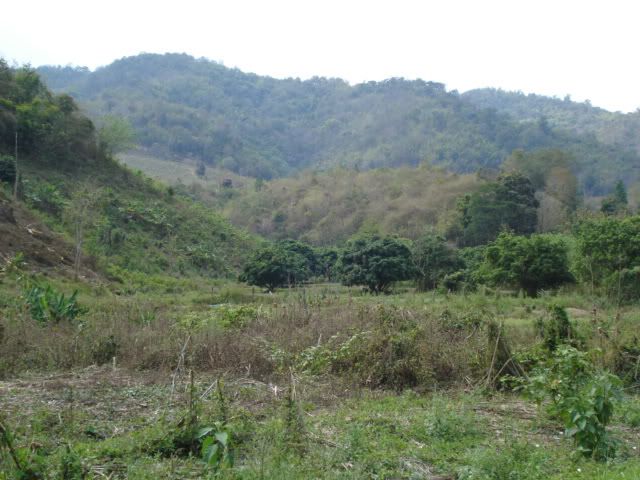 Some of the scenery shots came out okay today and it didnt appear to be so hazy, I was just looking at my previous trip up here in november and didnt realise how much nicer and greener it was then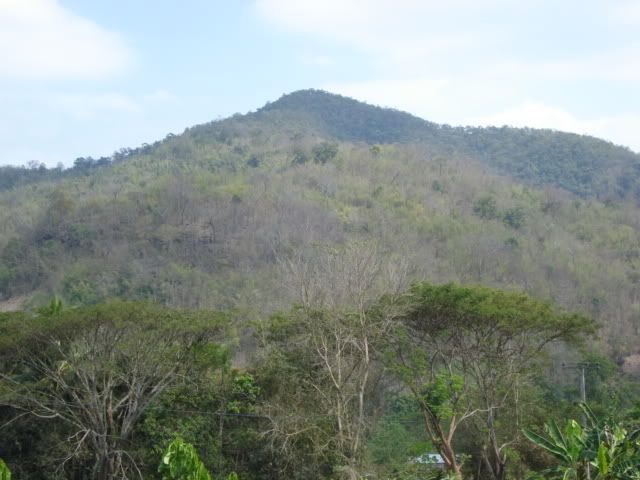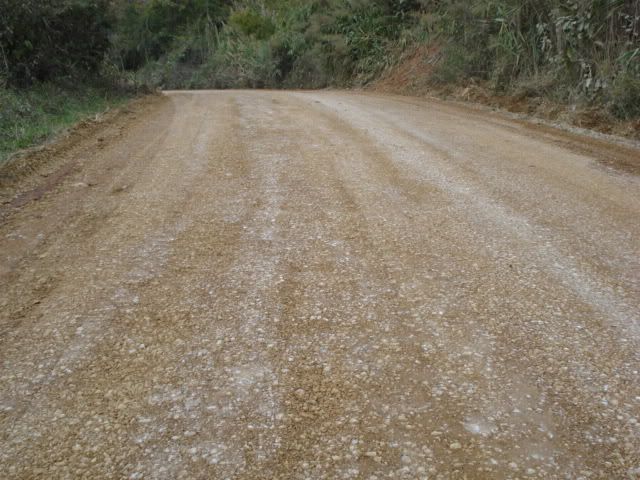 After 18 km of good tarmac I arrive at this, but at least its being prepared for tarmac, in november it was just a narrow hard rough surface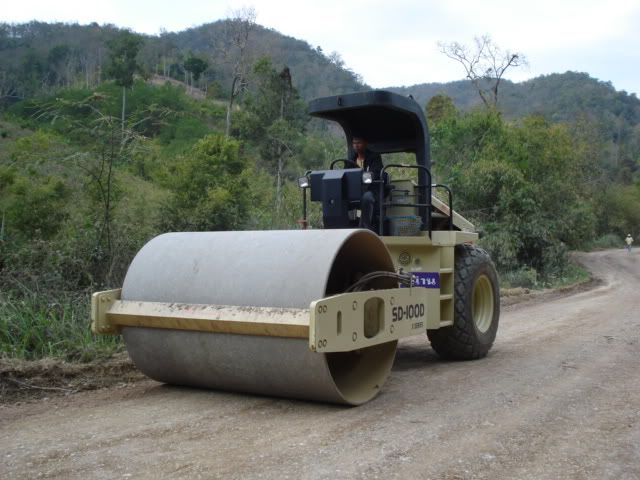 A welcome sight


Then its a bit of this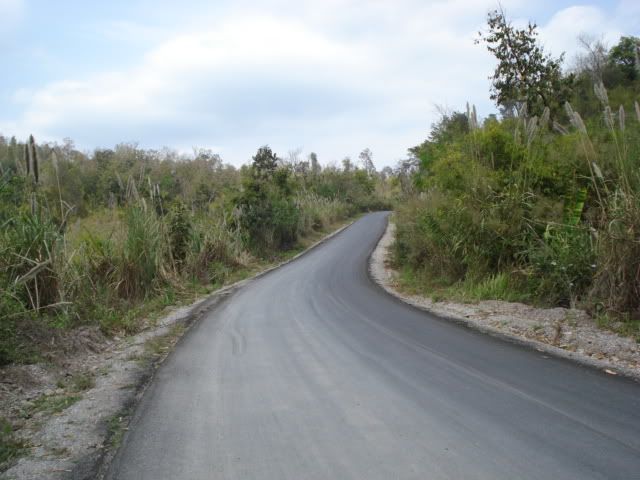 After 1 km of unmade its tarmac for 0.5 km


And a nice smooth surface it is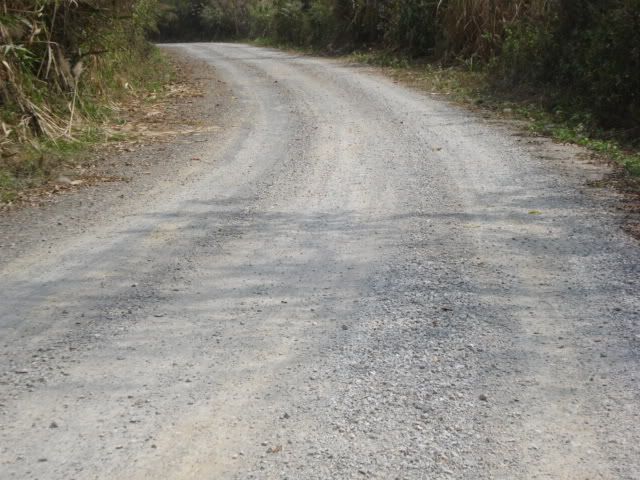 Then its another 0.5 km of loose gravel, I dont understand why its not finished in one steady go instead of missing sections out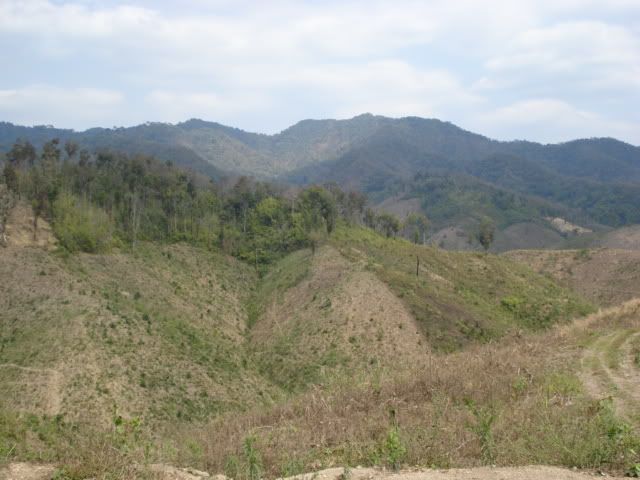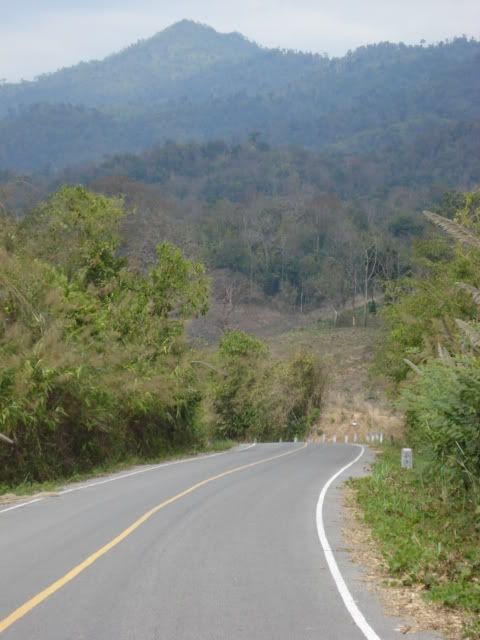 Now I have a 6.5 km section of tarmac again and good corners, hills and good scenery as well


After 6.5 km its 200 metres of this


Now I am on the new section that was being laid when I was here in november, all 0.5 km of it, when it finishes theres 200 metres of rough then its tarmac all the way to Ban Luang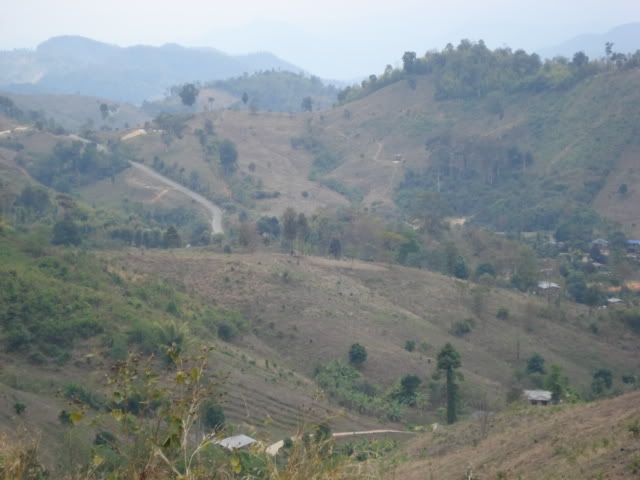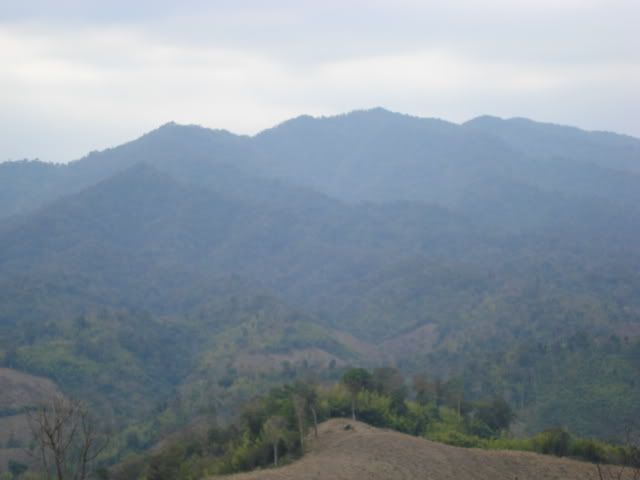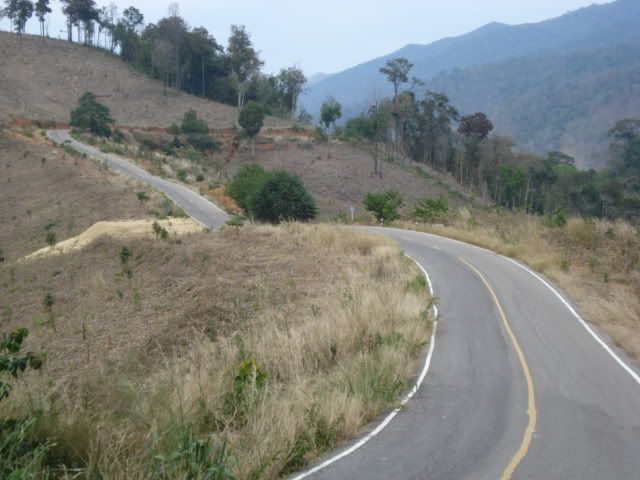 Next time I ride this road in my next holiday in Thailand I hope to report that this road is completely finished from one end to the other, mind you someone else will surely want to ride it themselves before then. DavidFL have you rode this one or is this another road that I have got over you?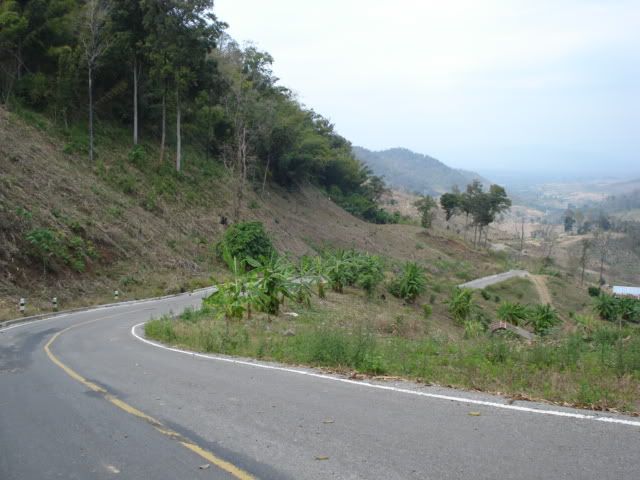 I am now at the peak and its mostly downhill from here now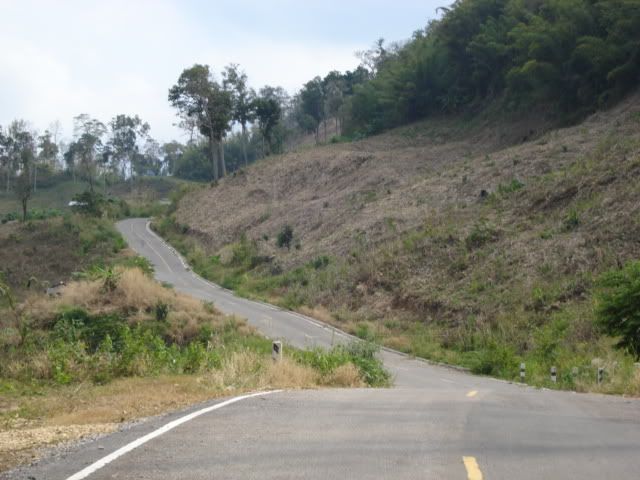 Well I heartily recommend this road to be put on the list of roads to ride in the Nan area, and when its finally completely surfaced it will be a stunning ride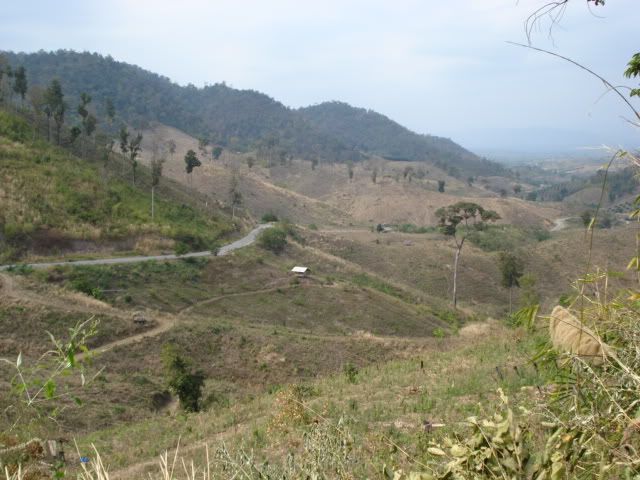 Heres the photo stop that cost me dearly


My trusty bike, little did I know that I wouldnt be riding it anymore today


The bike wont go so I let it run down a hill trying to bump start but nothing, so its this photo then I hitch a lift to the next village 5 km away, I find a Police station and they bring me back in their truck to recover the bike


My first ever recovery in Thailand (hopefully the last too), I was taken to Ban Luang and taken to about 4 different places looking for a battery but nothing, so then it was Ban Luang Police station and they told me that I would be taken back to Nan. I wasnt expecting the bike to be taken back but one copper said they had to ask the boss first and then eventually my bike was loaded onto a new Police truck and I was taken back to my guest house. I guess I was lucky that I was being driven home by a copper that lived in Nan, at my guest house I asked my Landlady about payment, she suggested 200-300 Baht for him, he flatly refused anything, finally she took it from me and put it in his pocket and he thankfully accepted.
I hear many people complain about the Police out here but I personally have always been treated with the utmost respect and been given lots of help over the years and never been asked for money, quite the opposite in fact I seem to have trouble getting them to take it.
It was a very enjoyable ride today on a fun road, had I not encountered the problem there was about another 13 km of this road until it joins the 1091 at Ban Luang then a nice 45 km ride back to Nan on the 1091