The route 1091, 2032, 3033, 4022, 3007, 3046, 3083, 3036, 4004
Total distance 156 km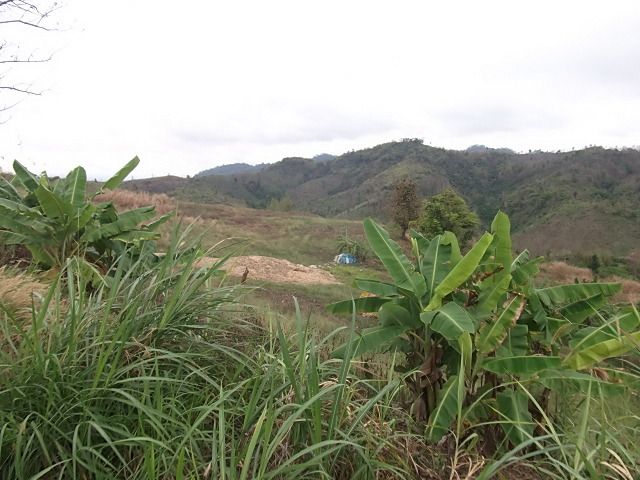 Its an unpleasant cold and cloudy start as I ride out along the 1091


In a village at the end of the 2032 this guy has the right idea, light a bloody fire to keep warm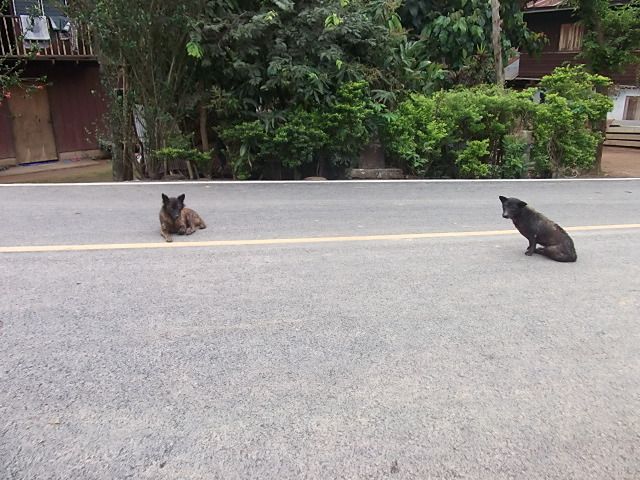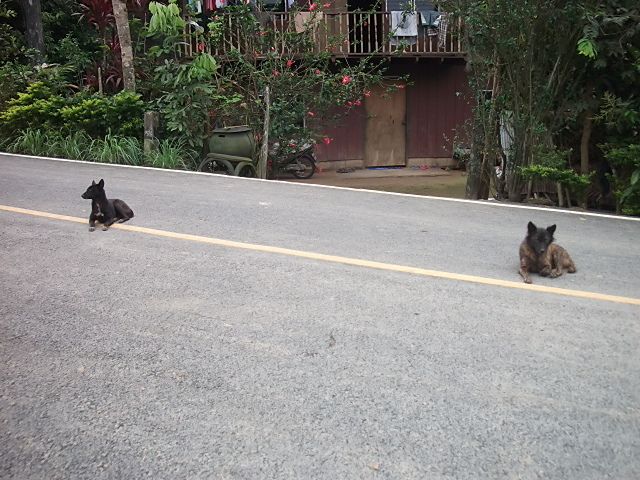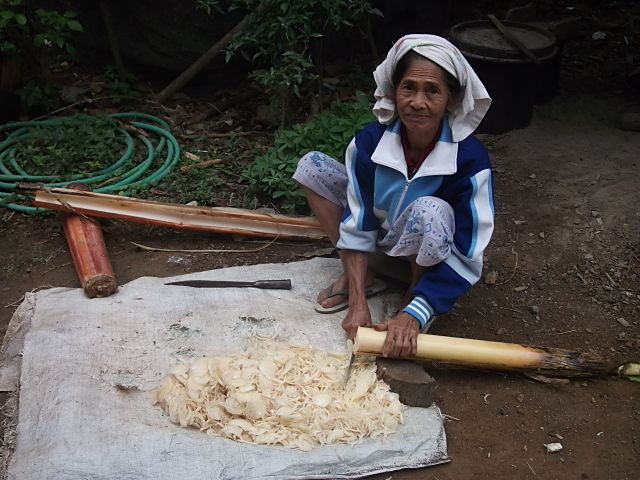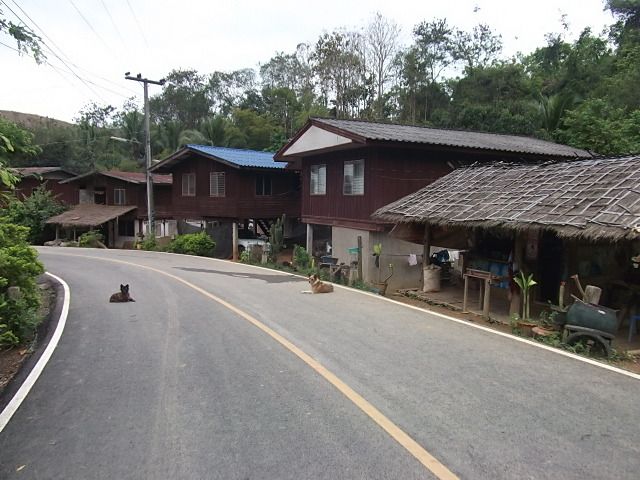 At the end of the village I ride on and the track turns to dirt at N18.82626 E100.59238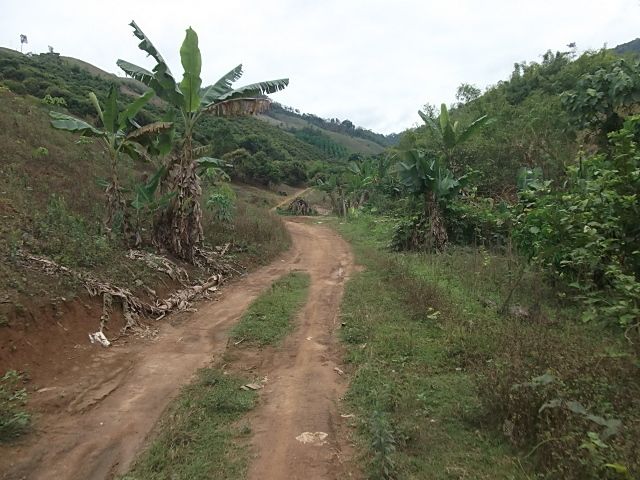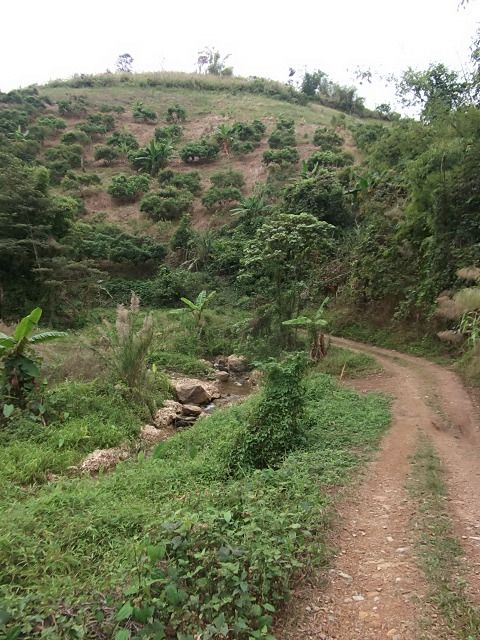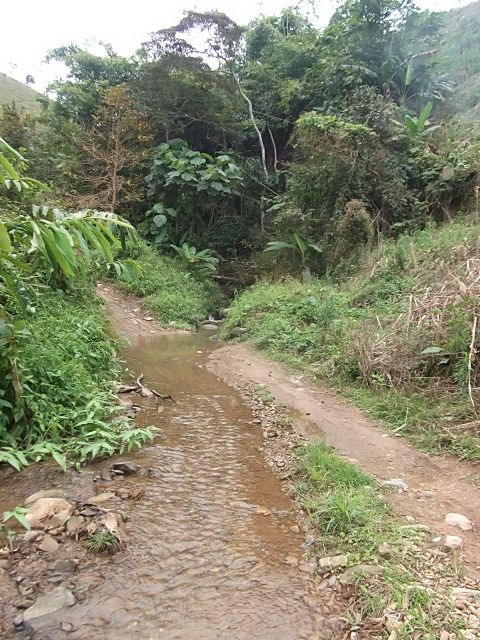 That would be interesting in the wet season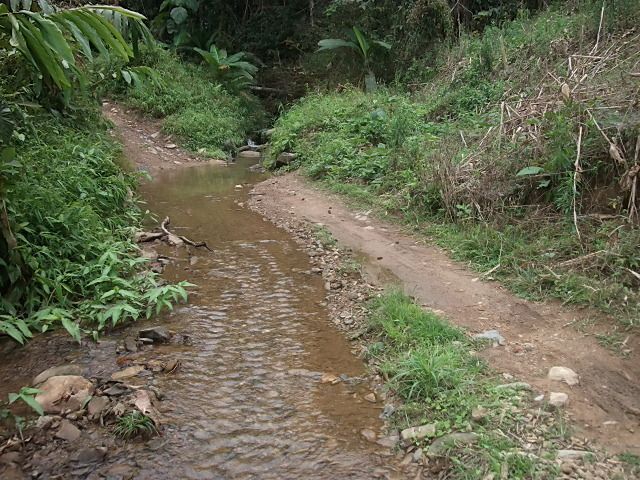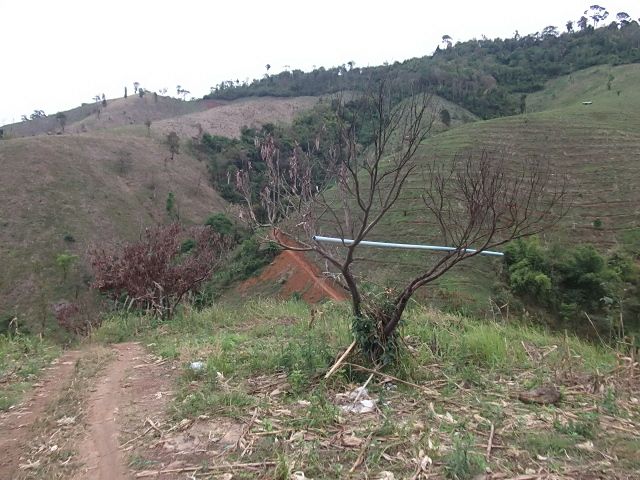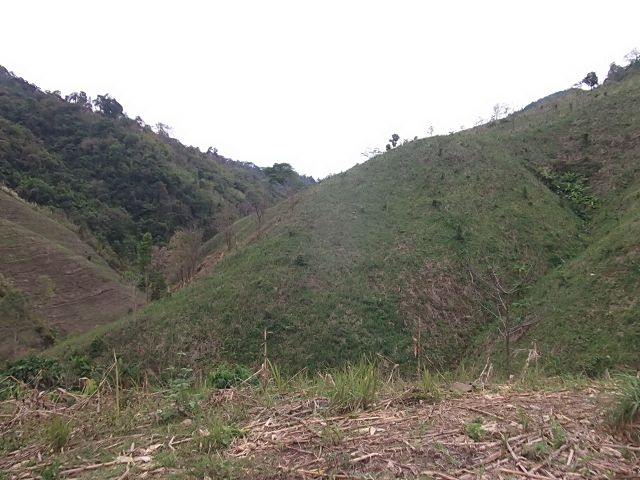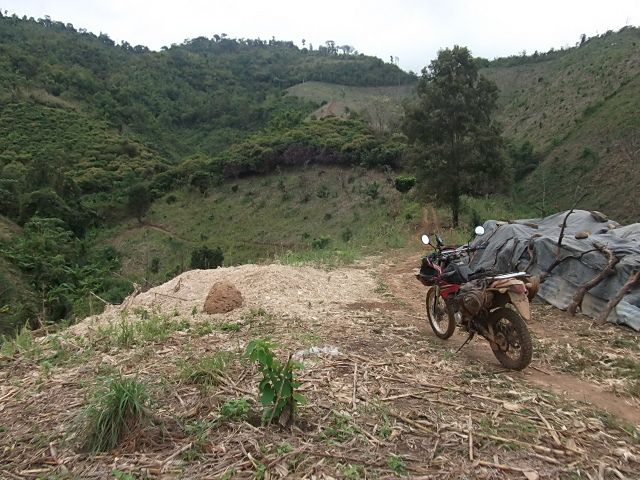 Time to park up and sort out a problem with the KLX, the fan has been running virtually non stop on this cold morning and now the red temperature light has come on.
I leave it turned off for a couple of minutes then feel the top of the radiator, its cold.
Fortunately the tool kit has some box spanners and I get the plastic cover off then its a Phillips screw holding the radiator cap locked then I take the cap off and I can see no coolant inside.
Now two choices, either put some ice cold water I bought from the 7-11 in it or fill it with water filtered through my kidneys which at 98.6F 37.0C would be closer to the engines temperature, as I had none of the latter it was the cold water that went in.
About 200cc was what it took to fill it up , this solved the problem and I dont think the fan came on again today.
What I want to know is why is my expansion bottle full up but the radiator wasnt?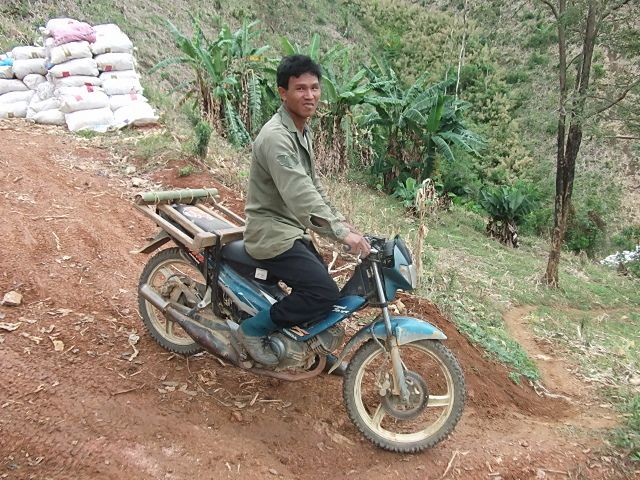 He informs me this is a dead end and only for crops so here I turn around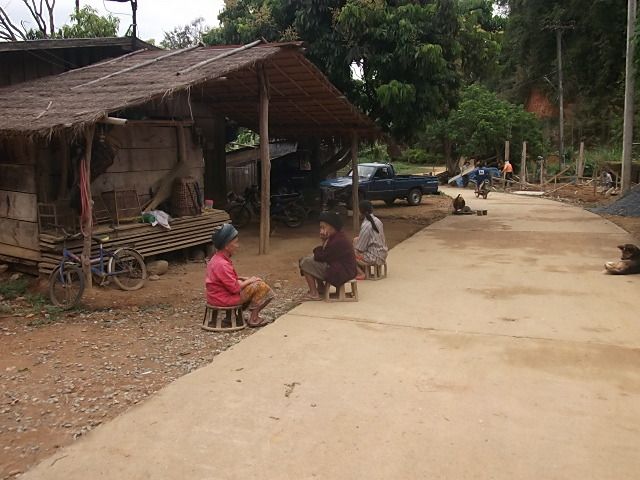 Now to ride the dirt track that links the 2032 with the 3033,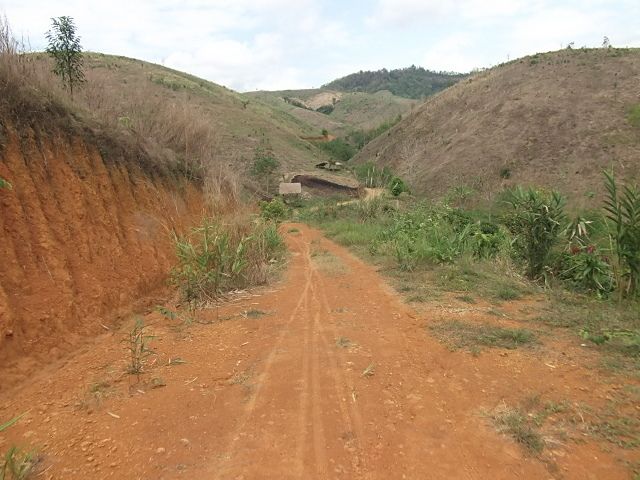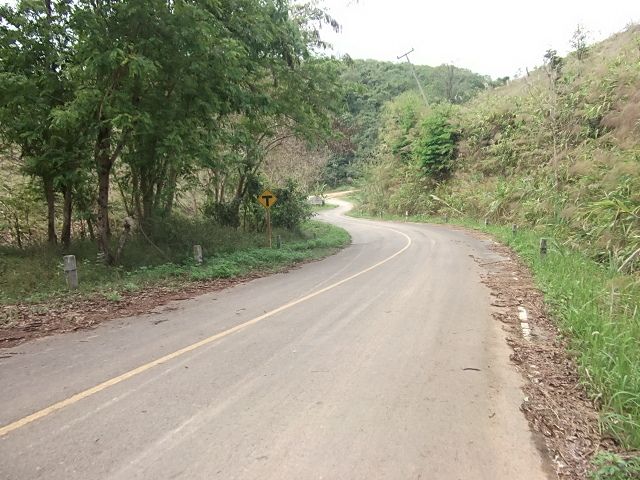 Bends along the 3033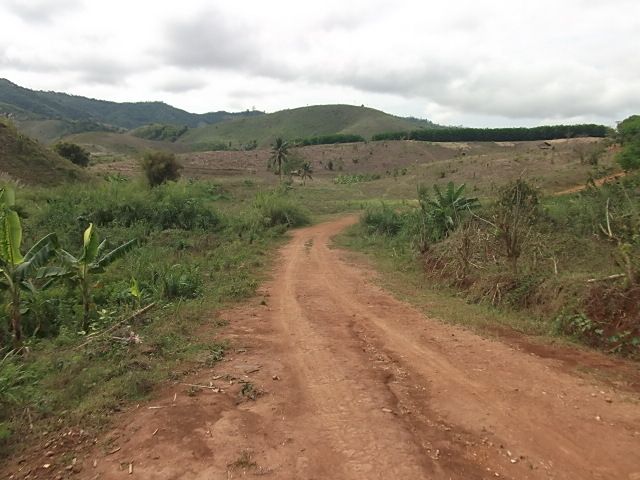 Along the dirt track that links the 3033 and 4022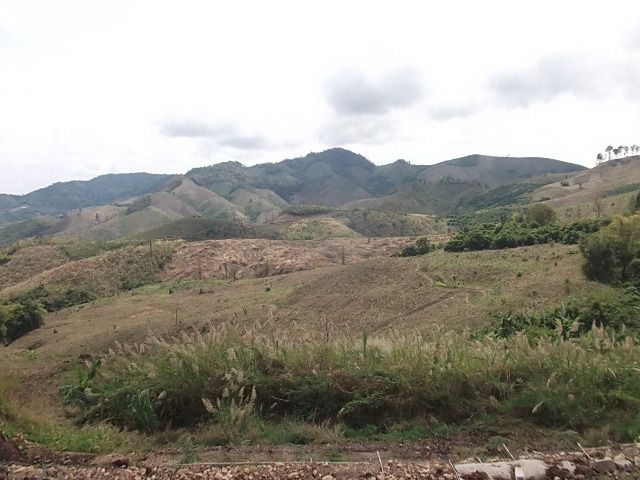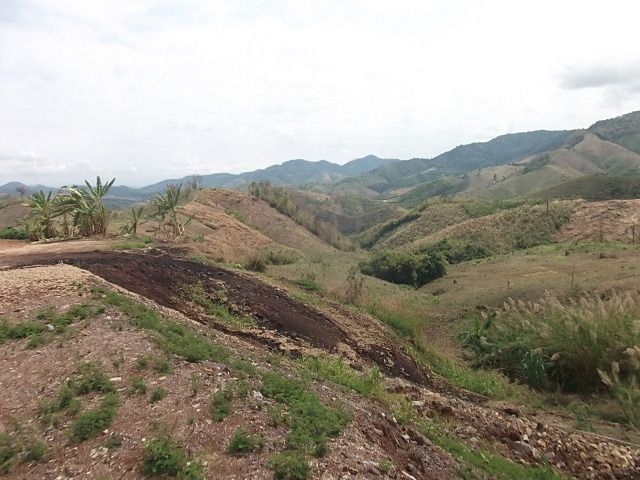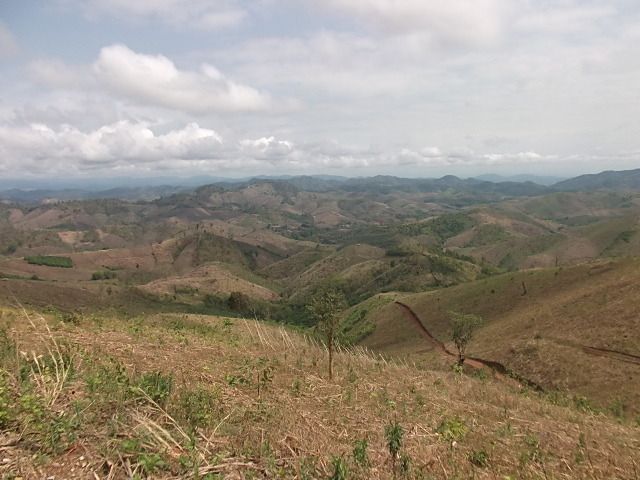 Along the 4022 and just after 11 am the sun comes out and it actually warms up a bit making life a whole lot more comfortable as I am now no longer shivering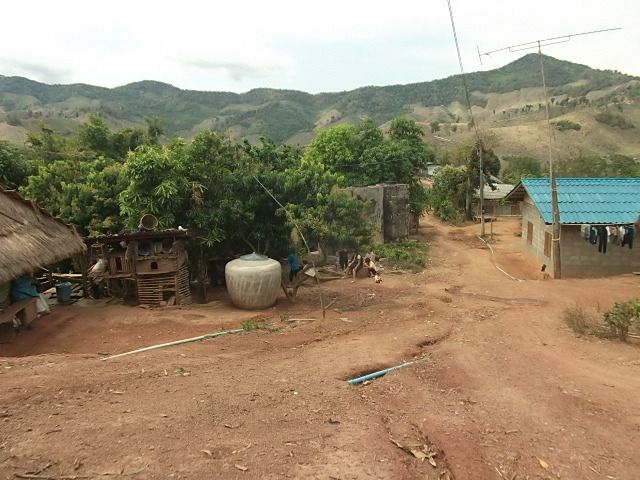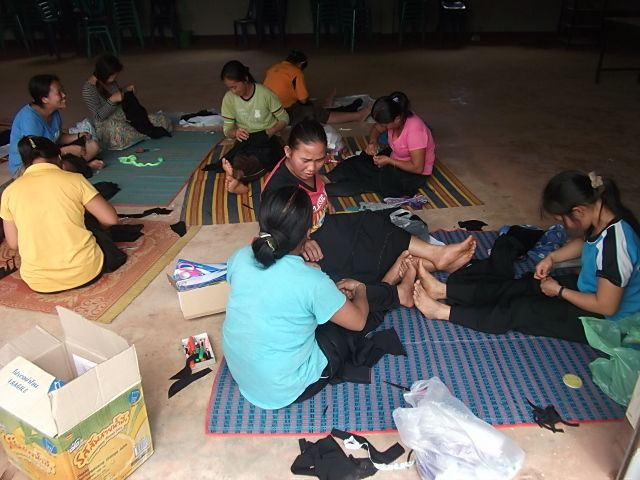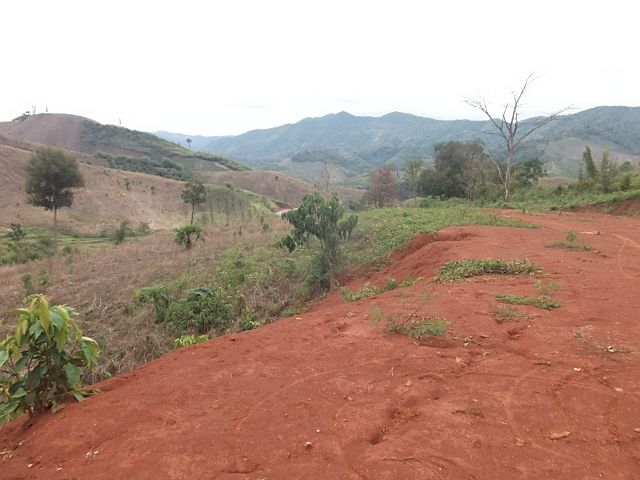 Riding on I see the surface has been extended further since my last visit


It now turns to dirt at N18.79333 E100.53938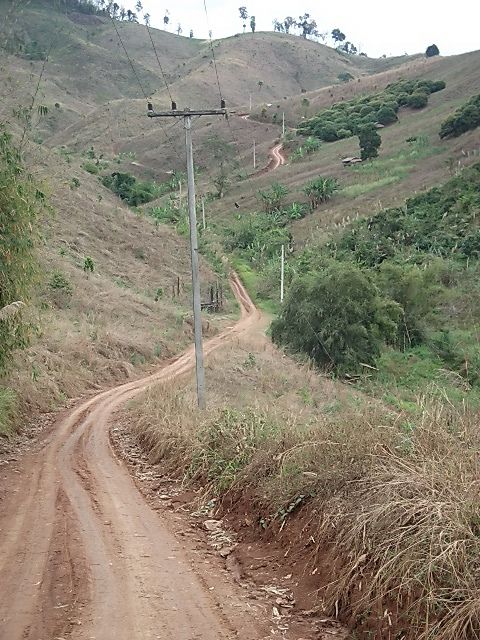 I wonder how long before this gets the same treatment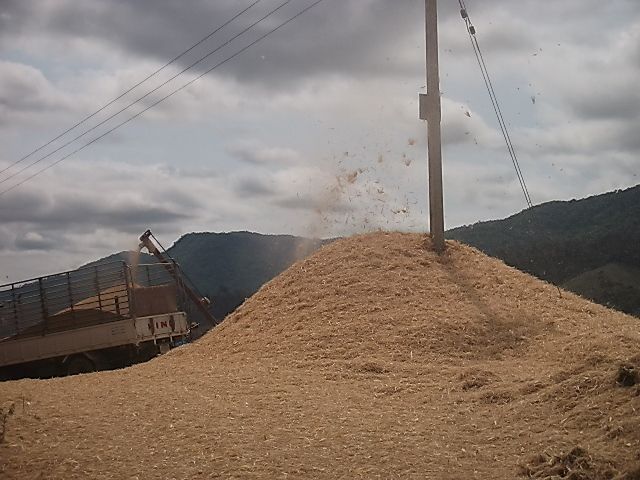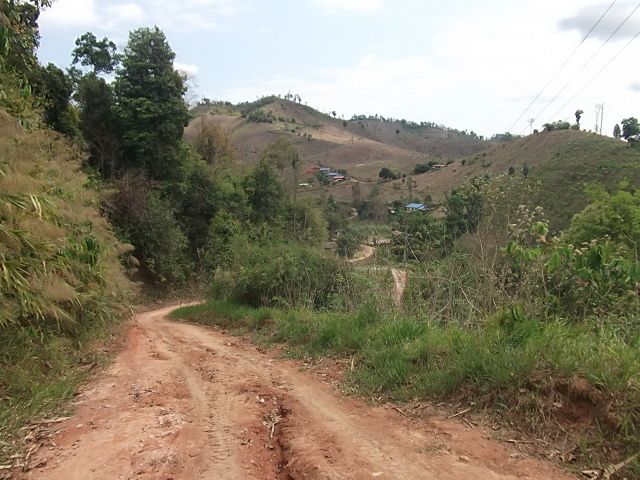 The main surface is not slippery but a couple of side tracks I wanted to try were out of the question, that infernal rain from yesterday morning has put paid to some of my plans now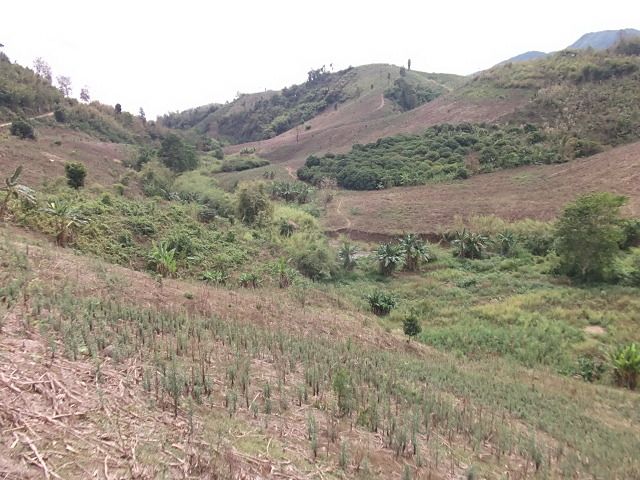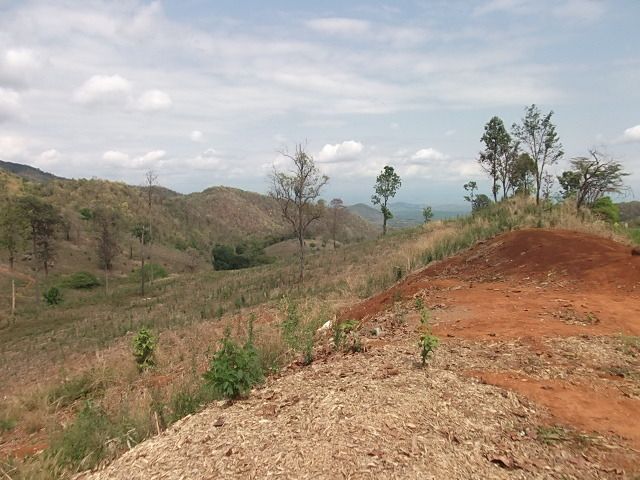 Shots from along the 3046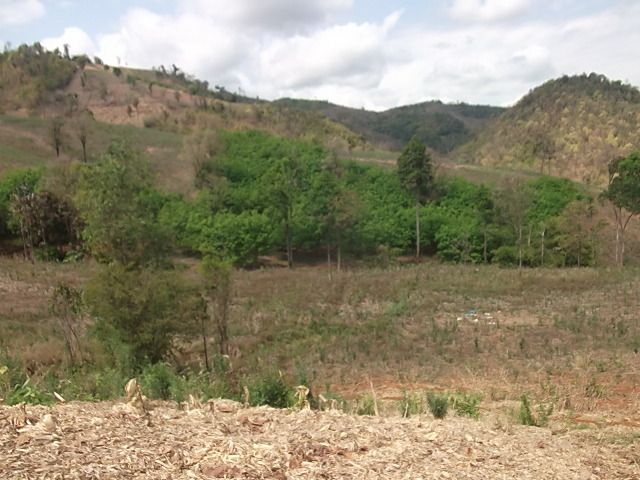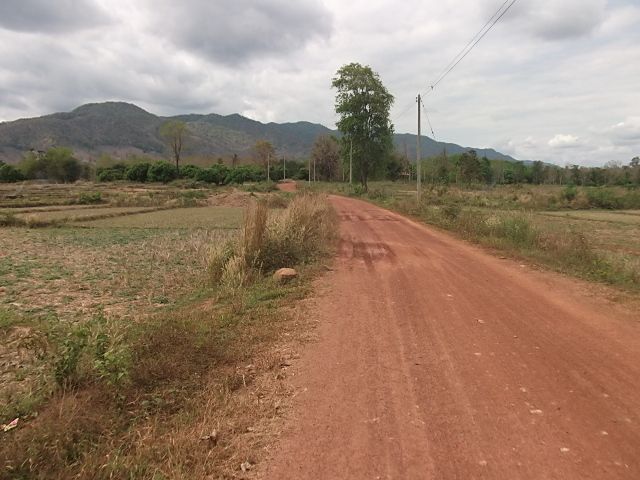 Dirt starts at N18.72047 E100.64348 and its the great quick drying all weather surface that I really enjoy riding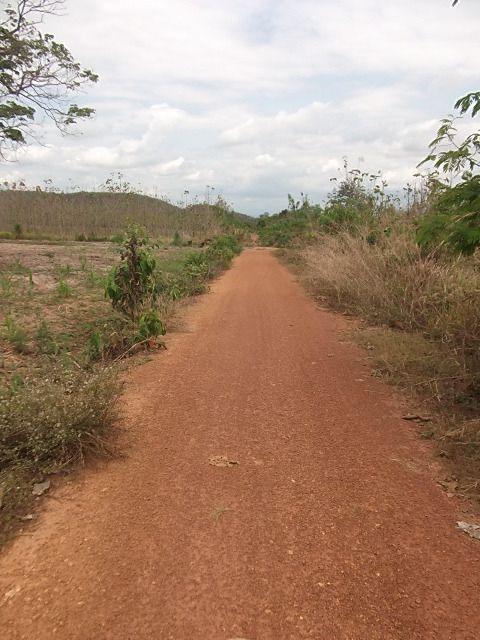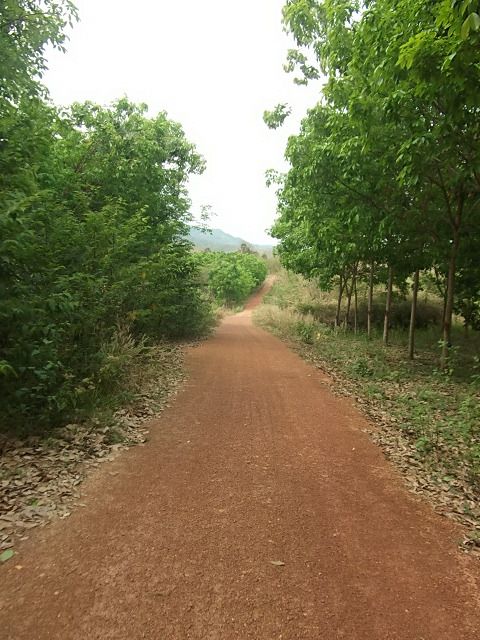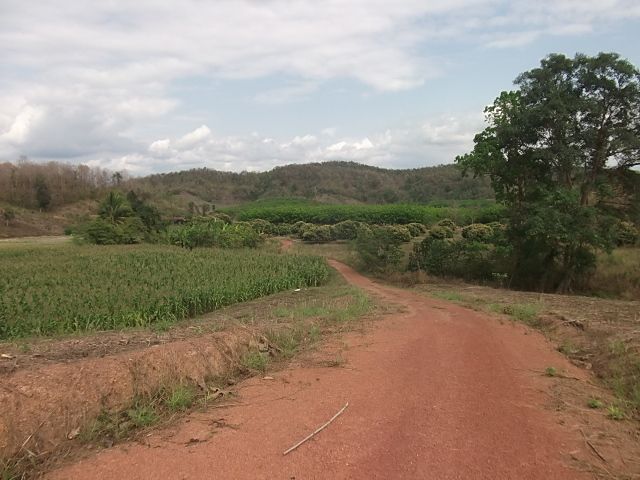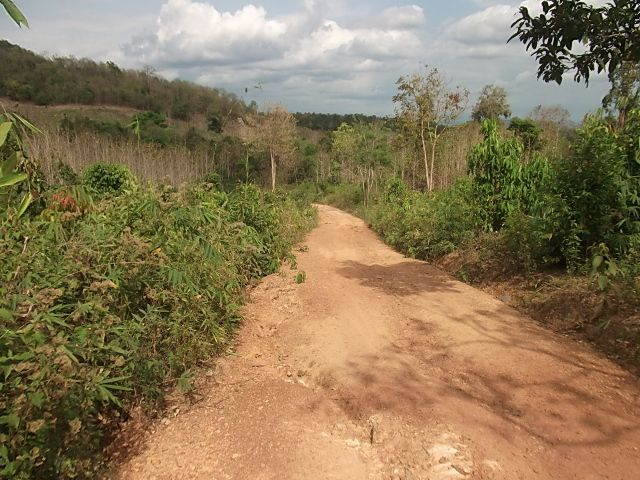 In places it gets a bit rough but fun all the same, I ride around exploring new tracks reaching the paved surface at N18.73988 E100.66407 where I ride on to finish mapping a track then its a turnaround to get back on the dirt to explore more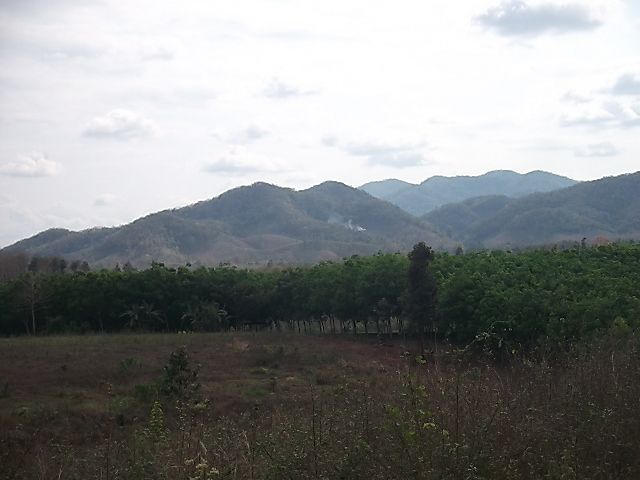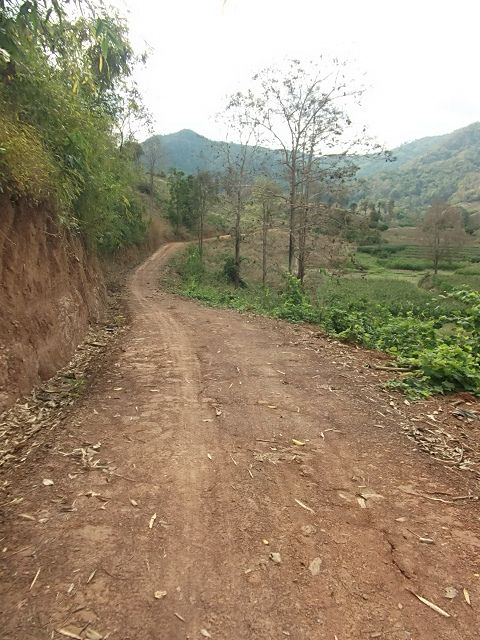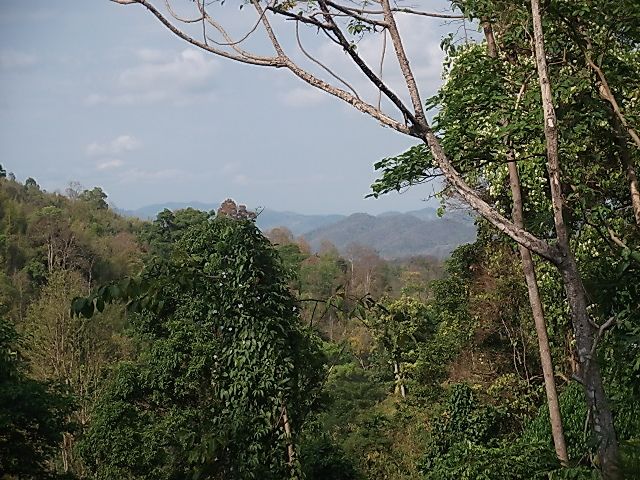 Some good views from on high, I reach the paved surface at N18.76190 E100.65756.
On the way home I did another two short dirt sections from N18.76700 E100.66898 to N18.76383 E100.66306 and from N18.76625 E100.66765 to N18.76396 E100.67680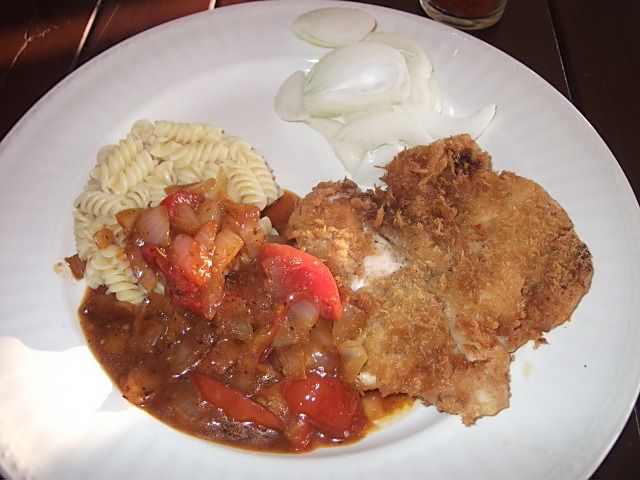 Escalope of chicken Neopolitan with macaroni and onions for 145 Baht at Tony's Place