The route 105, 1175
Total distance 139 km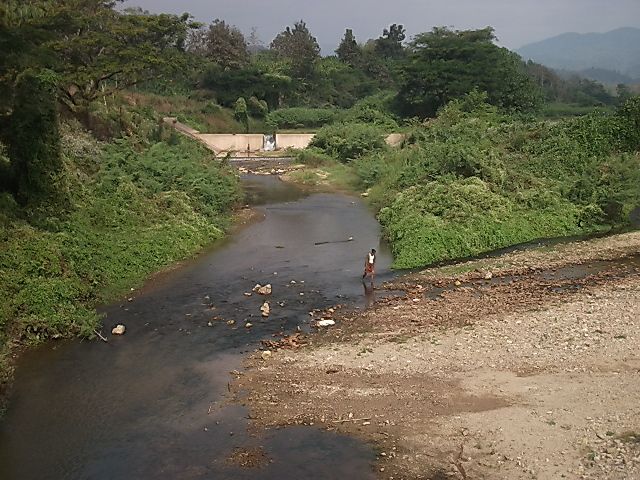 Out on the 1175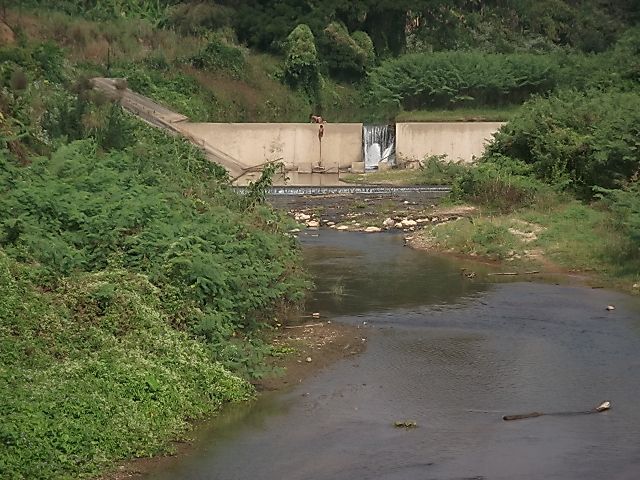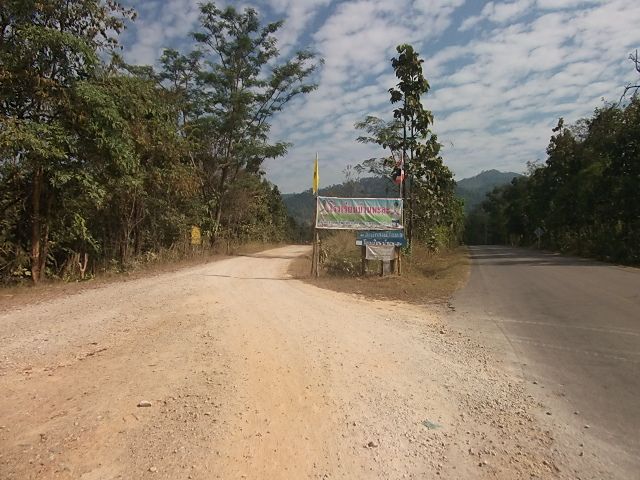 Dirt starts at N17 01.949 E098 34.217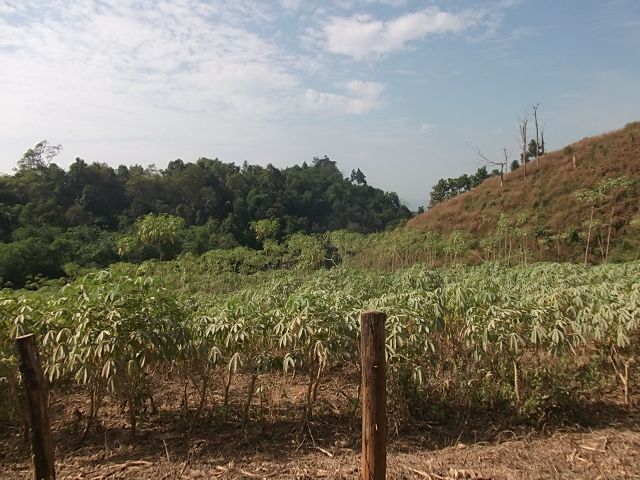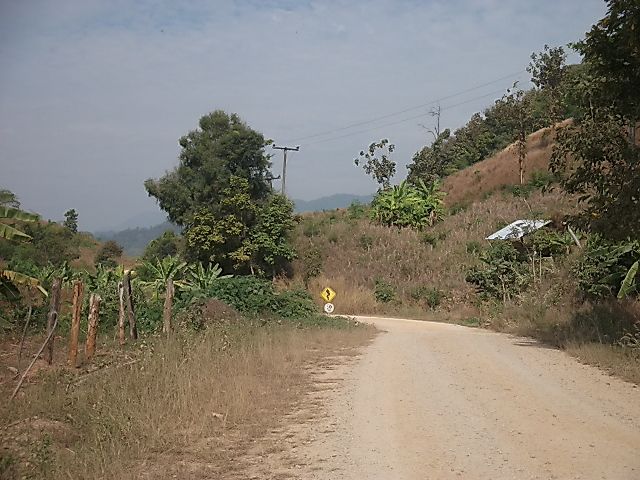 The health and safety brigade are coming even out here in the wilds, it sure made me laugh seeing the speed limit signs on a dirt road.
Just think in a few years time there will be a gatso or a policeman with a radar gun hiding around the corner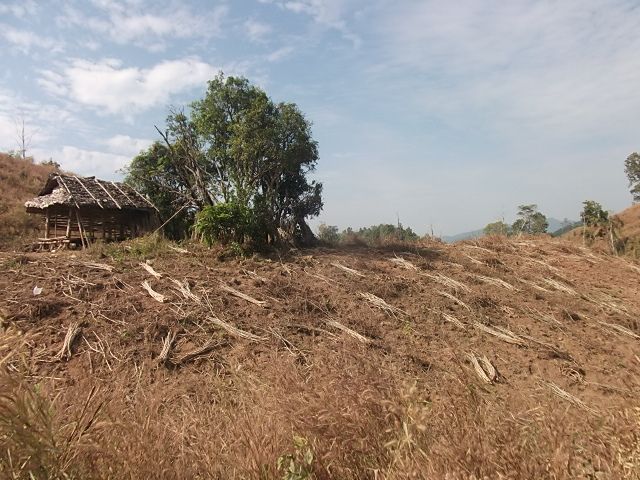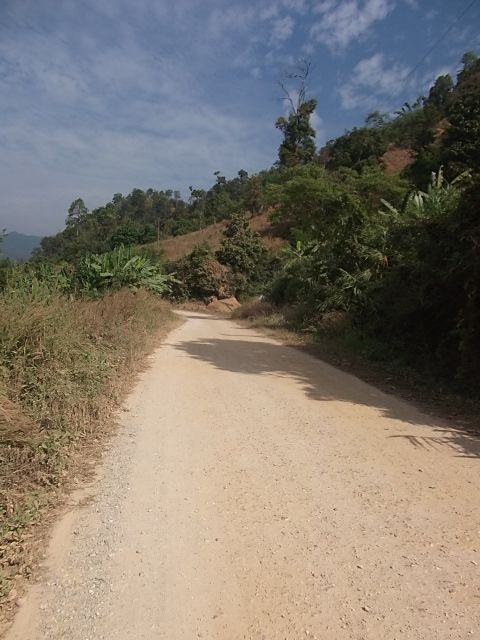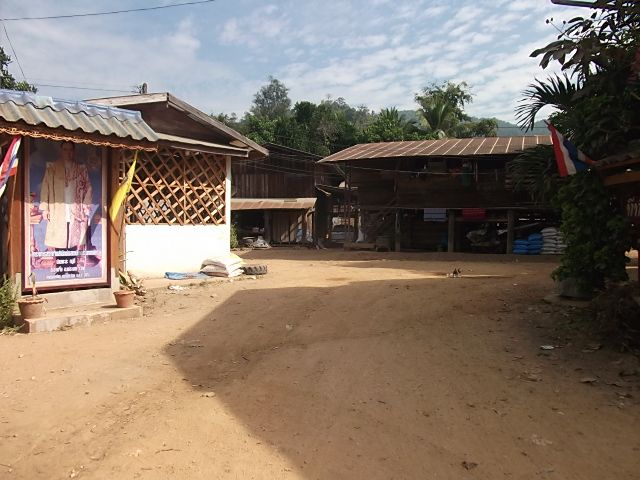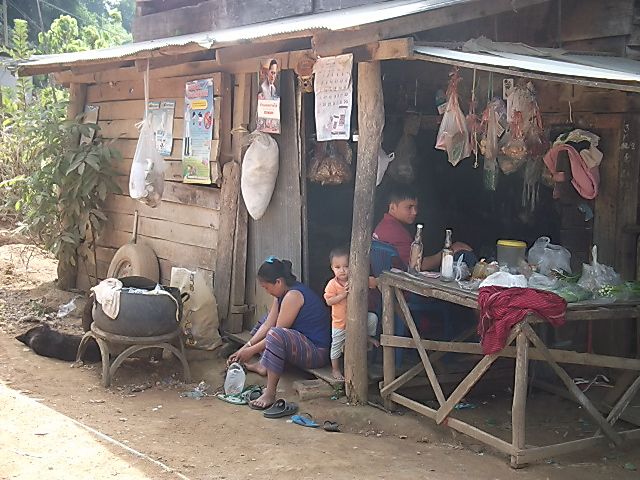 A village at N17 02.990 E098 34.254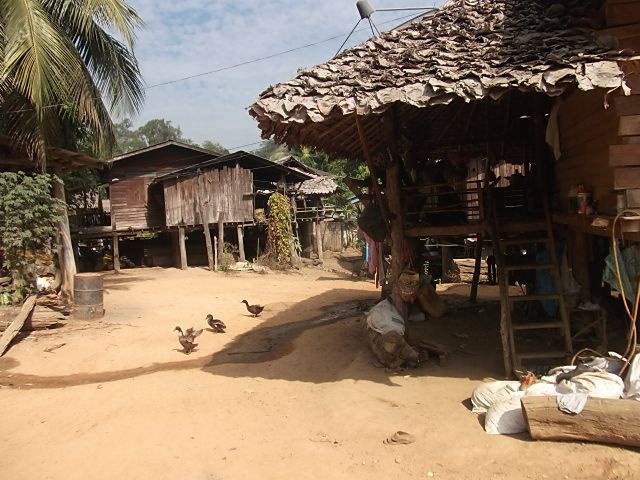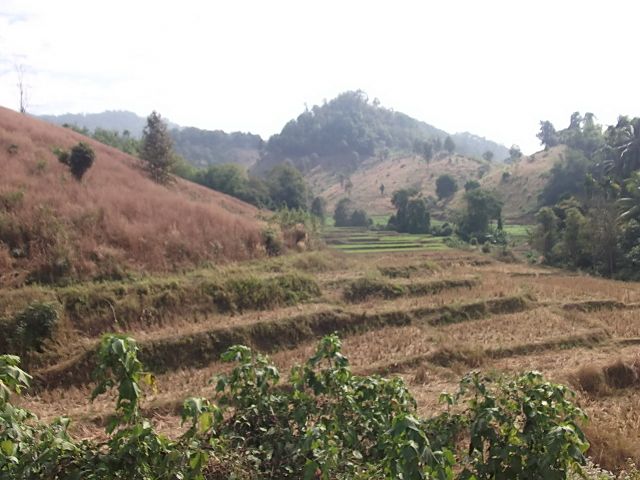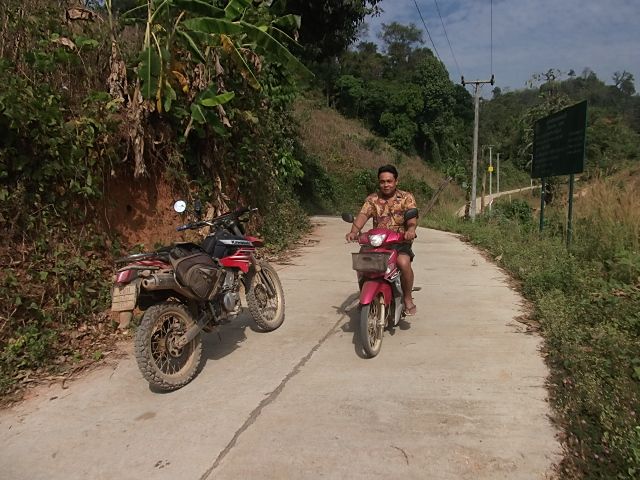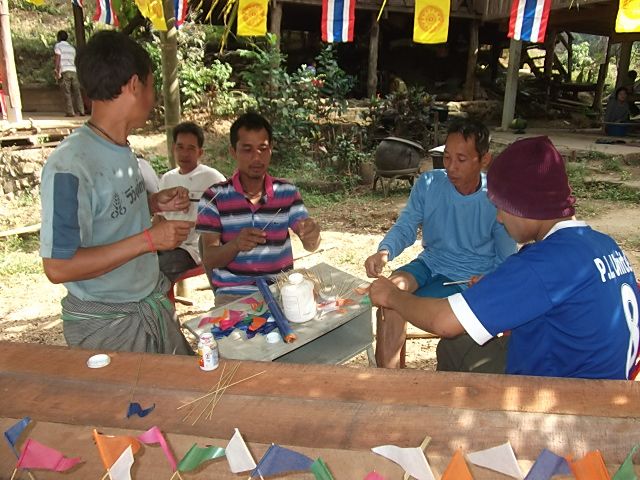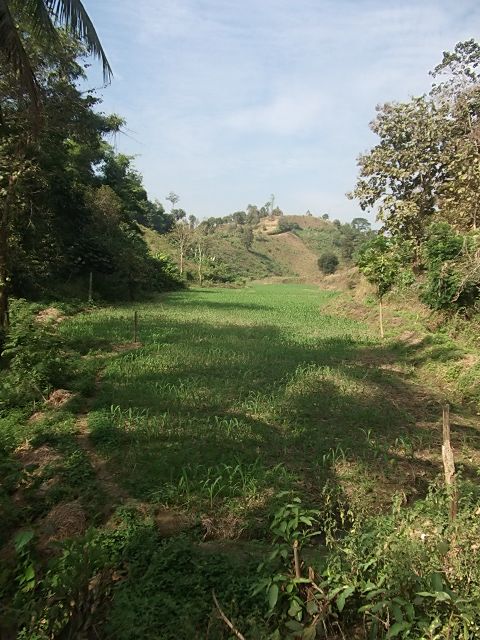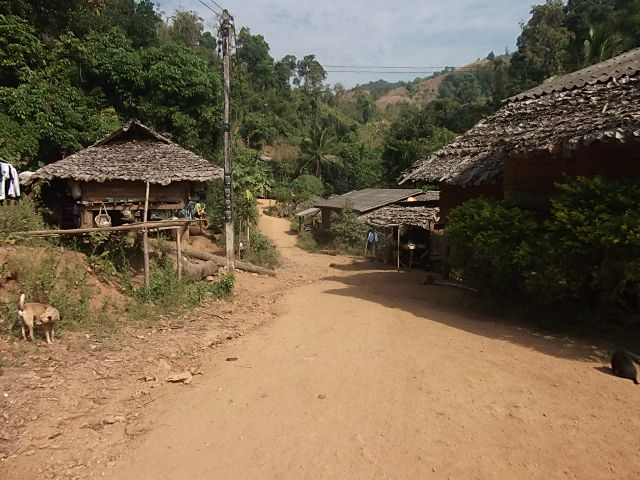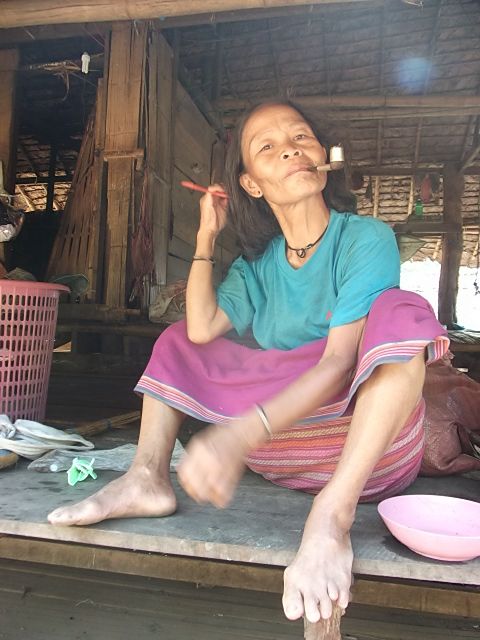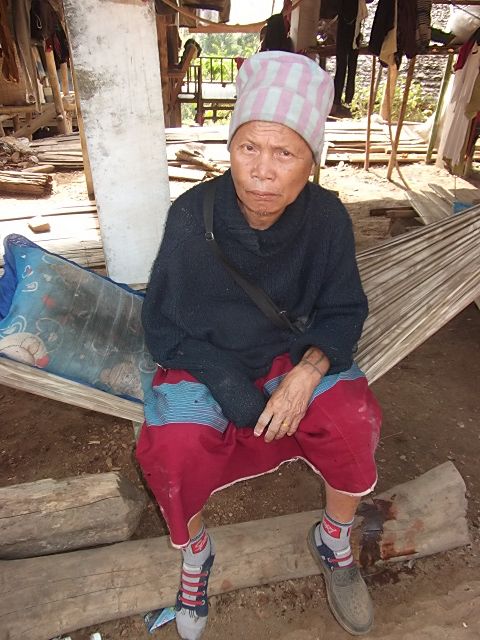 Another small village at N17 03.355 E098 34.346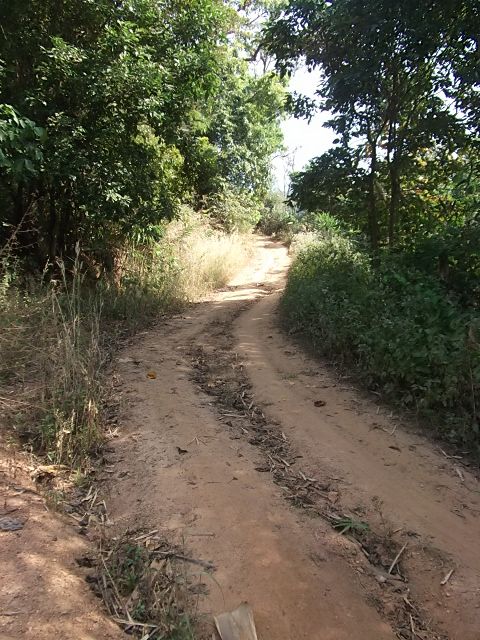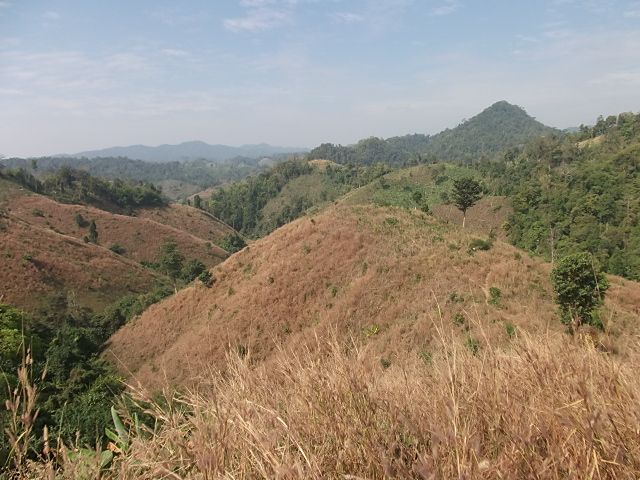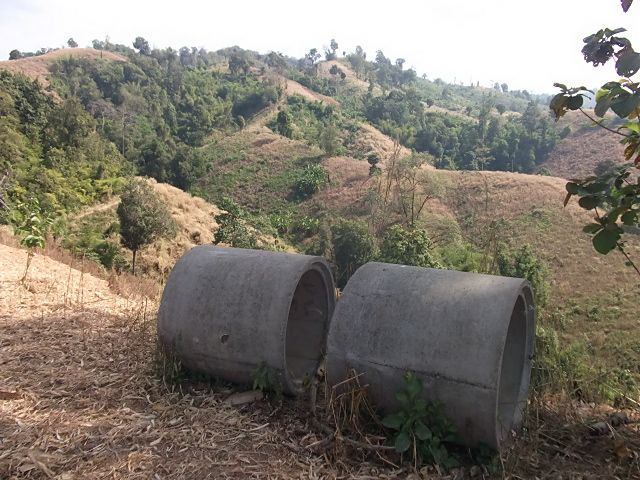 I wondered what those two pipes were doing there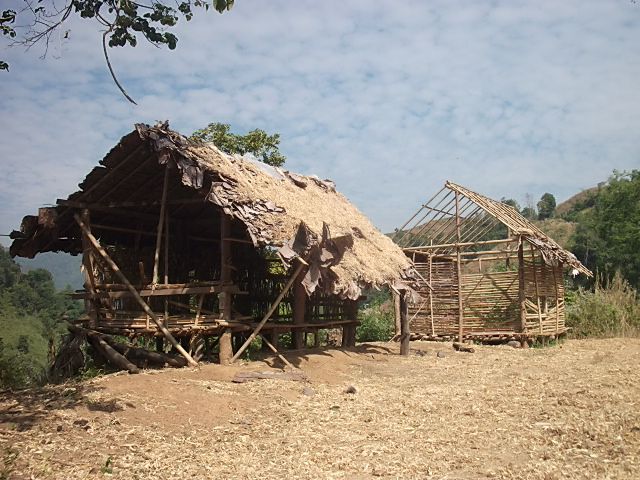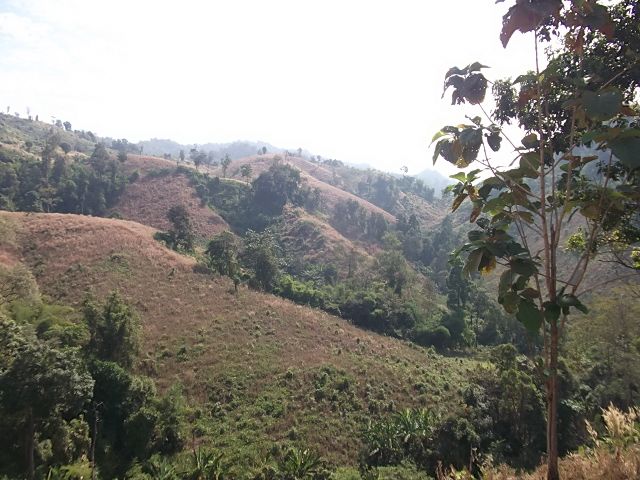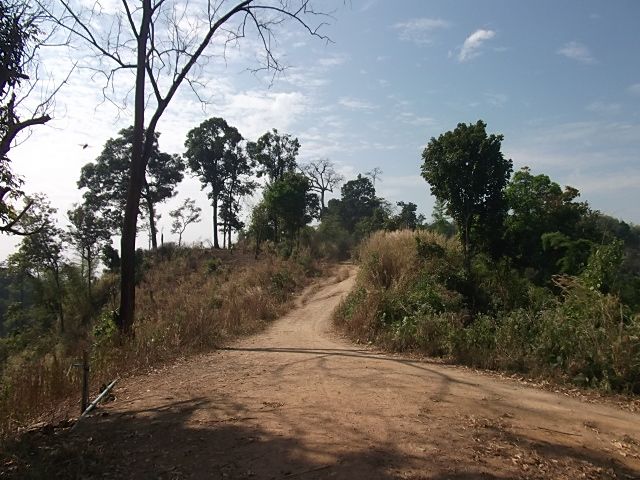 My first of two mistakes today was not concentrating on the GPS and taking a different road to the one I had planned for today but by the time I realised I couldnt be bothered to turn back, plus this track needed exploring sometime anyway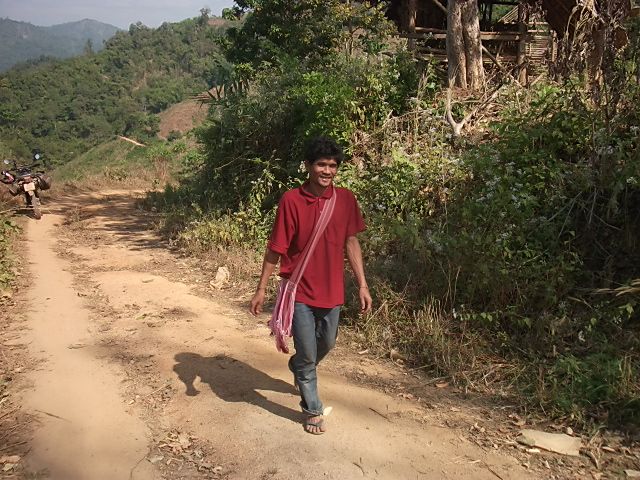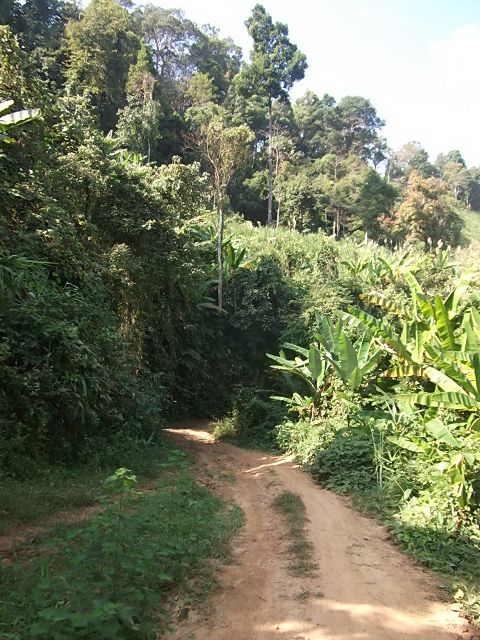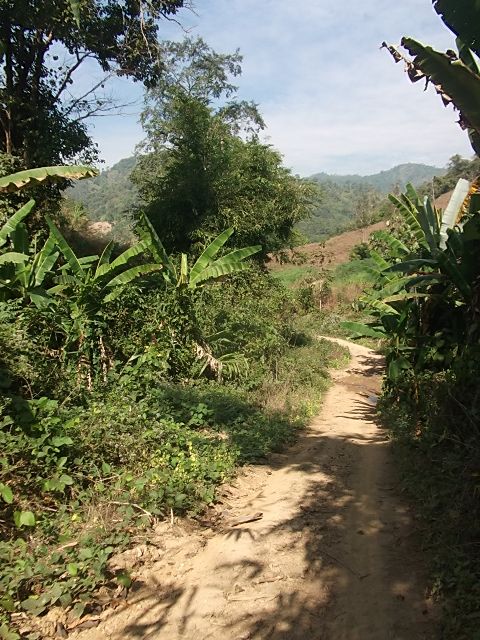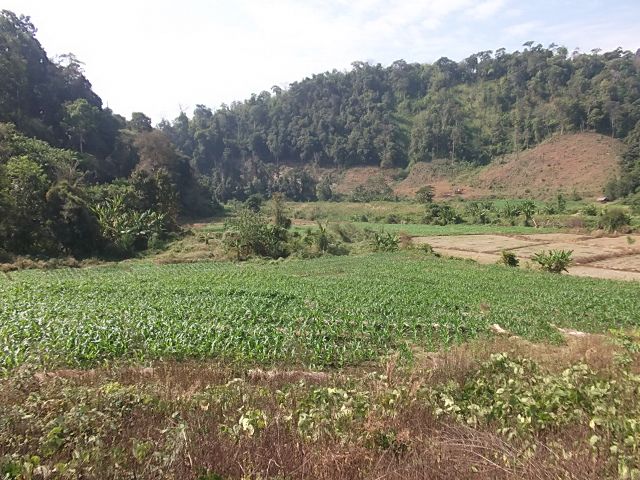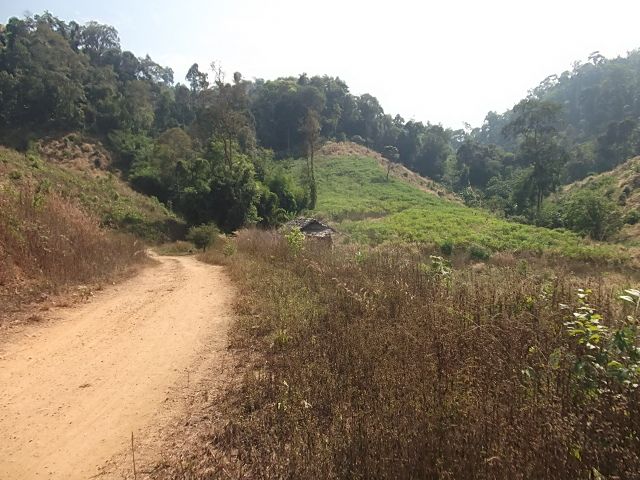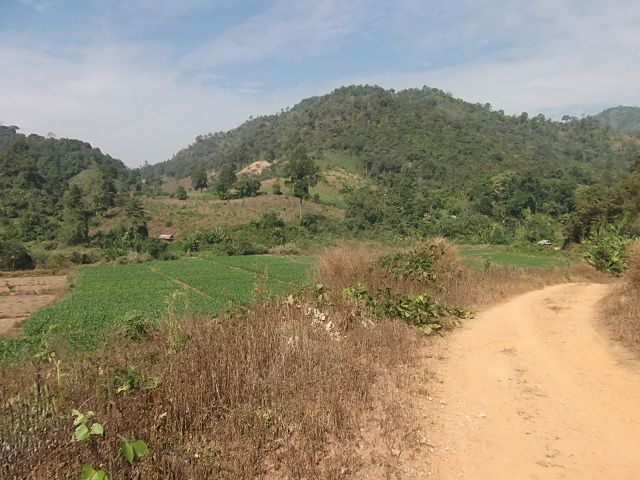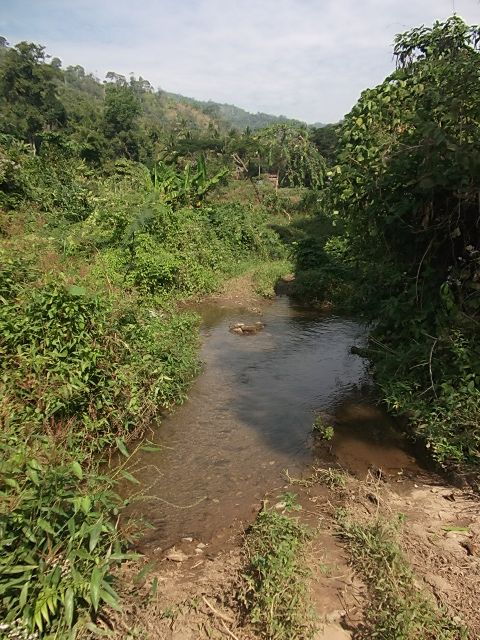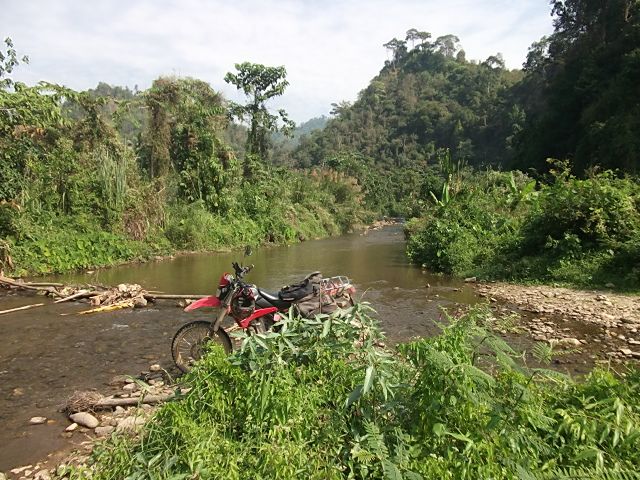 I reach the river crossing but was expecting it to be a wider crossing going by the GPS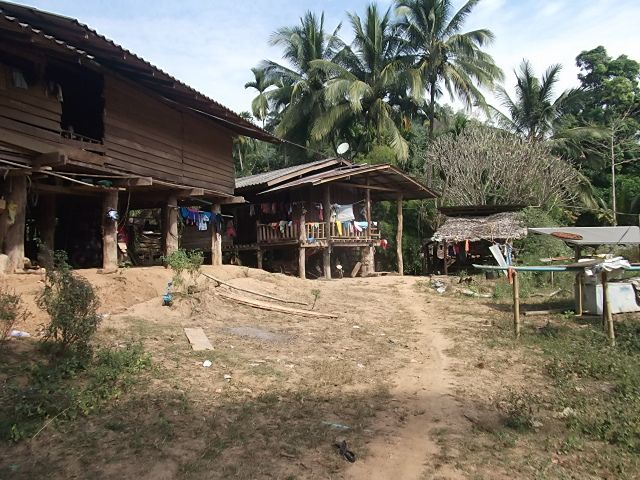 A couple of houses on the other side, its the end of the track so time to ride back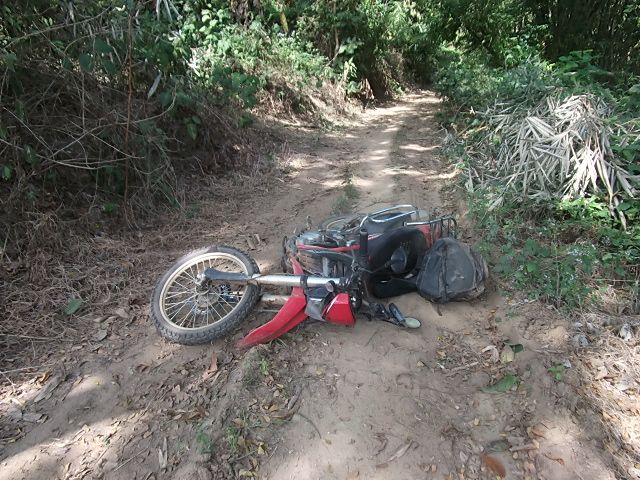 Mistake number two was again not concentrating, this time on where I was going and getting thrown off for it.
I landed on my shoulder which was quite painful but thankfully nothing broken, the bike laid there for a few minutes until I was sure I was okay then I picked it up.
Once again I was glad I had FI, no puddle of fuel on the floor, no flooded carburettor and once I put the bike in neutral and touched the starter button it just burst into life.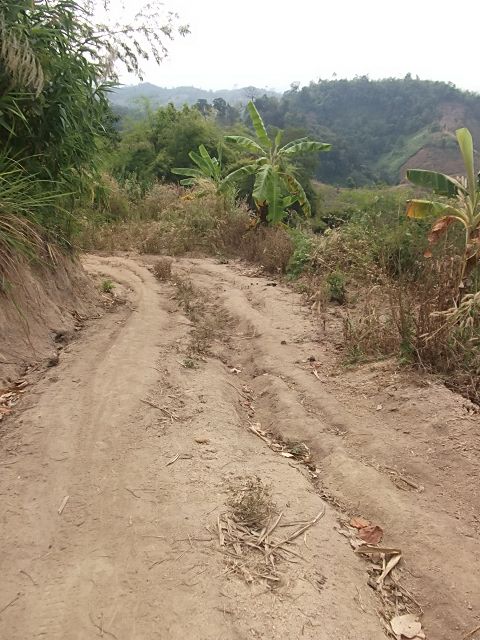 Having readjusted both mirrors, dusted off and readjusted the GPS it was time to ride on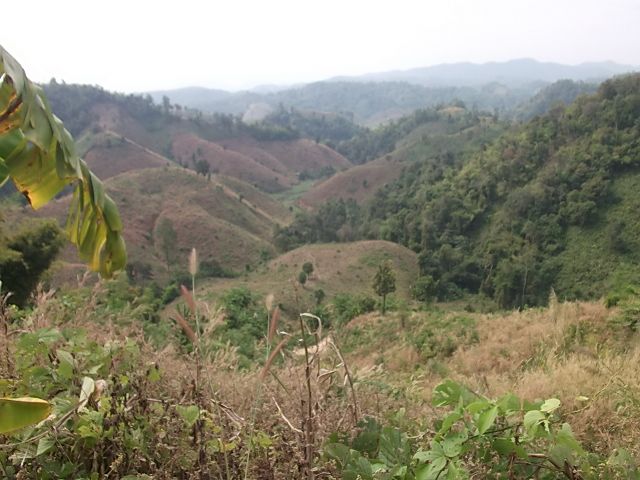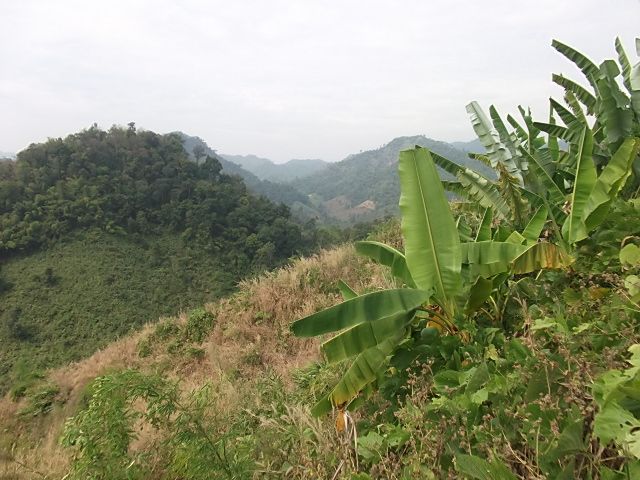 Thats the end of that track, time to ride back a bit more and try out another side track I passed earlier on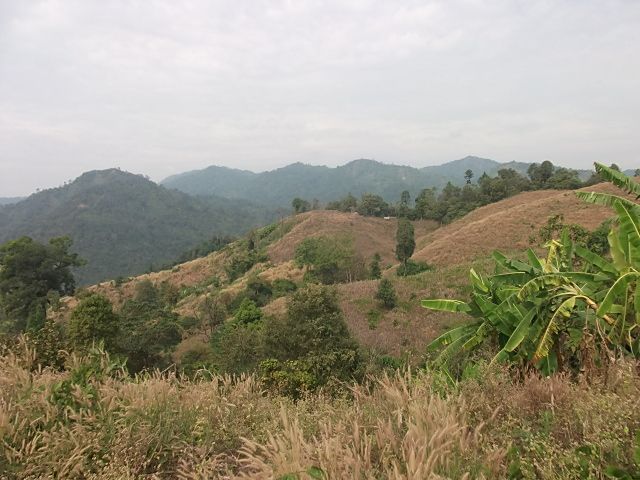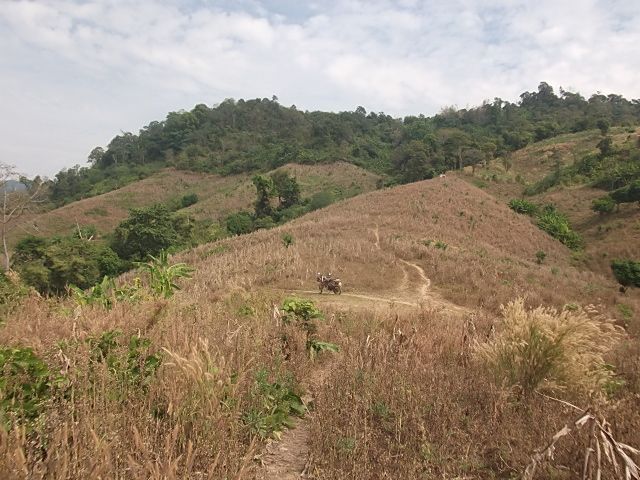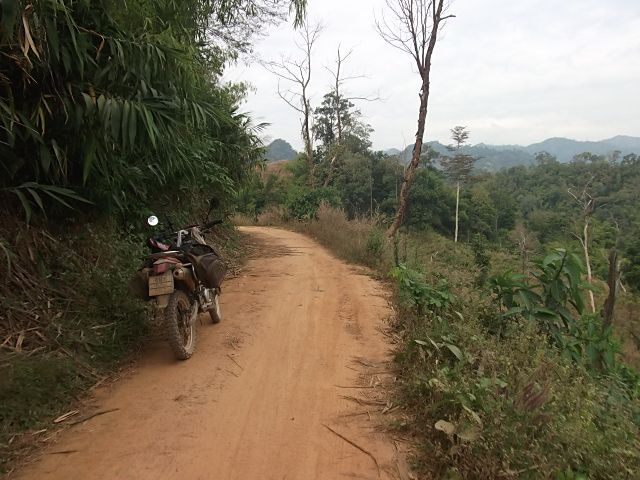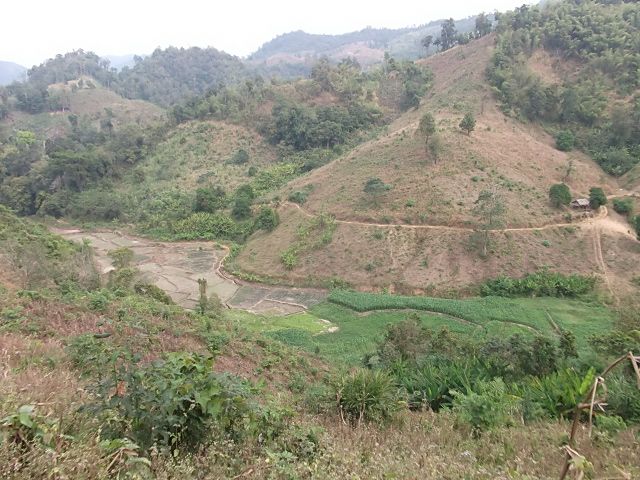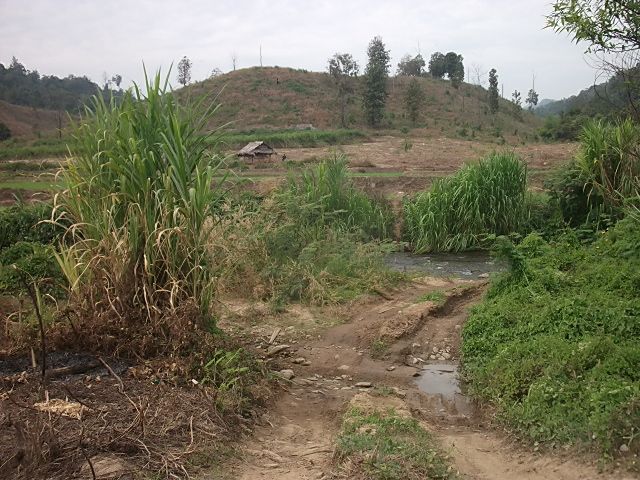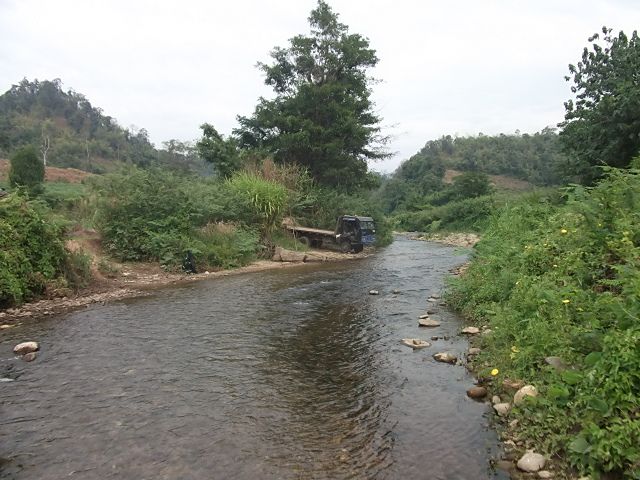 The track pretty much finishes here so I ride back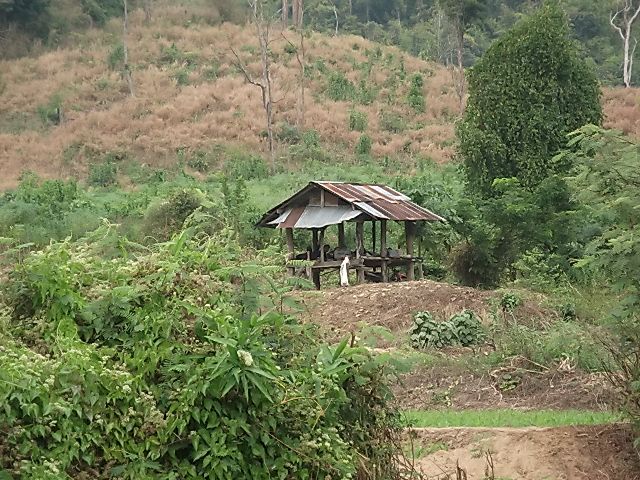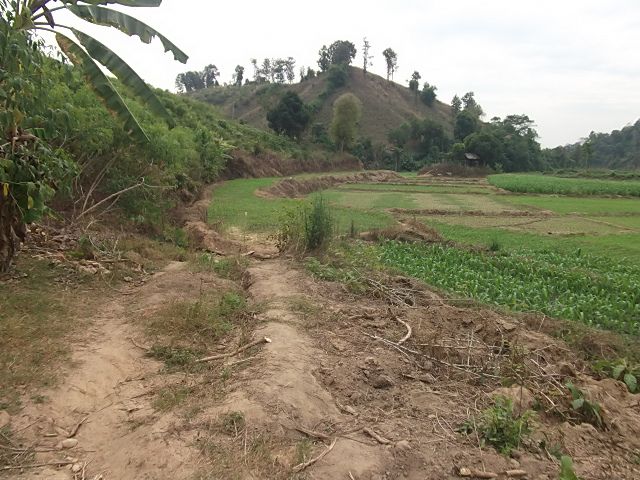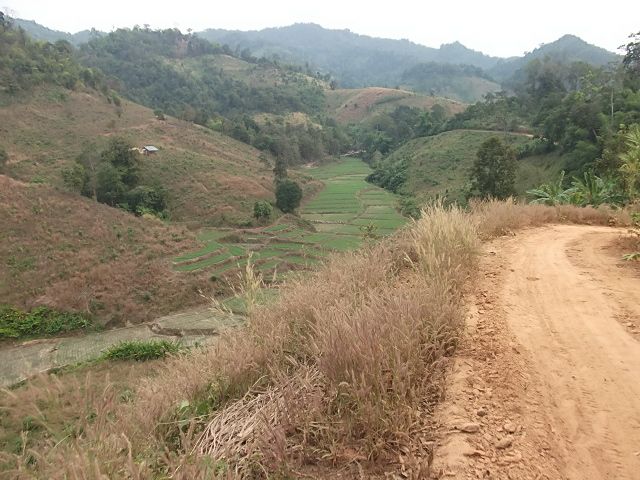 Just past these I get back to the 1175 at N17 02.068 E098 34.472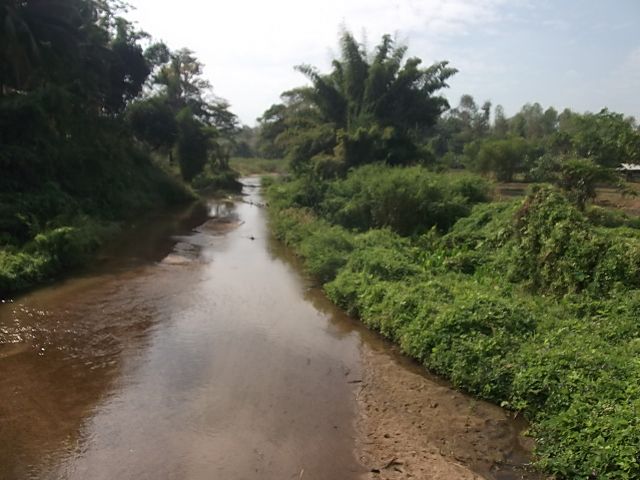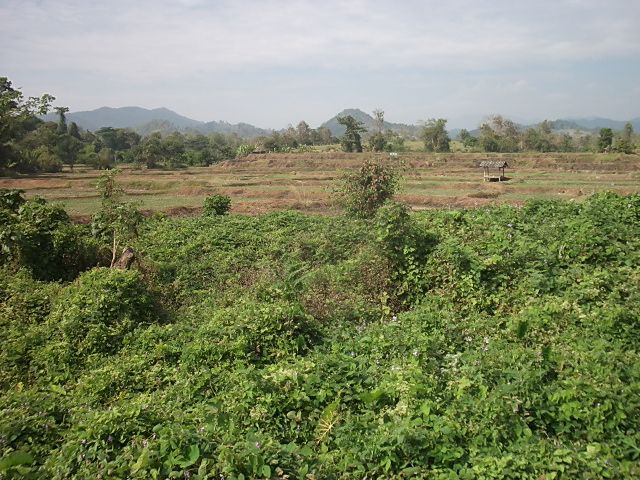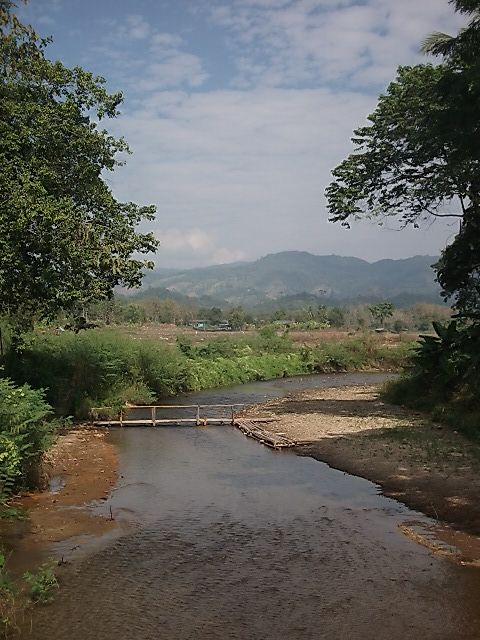 Riding back towards the 105 I take a paved road to my right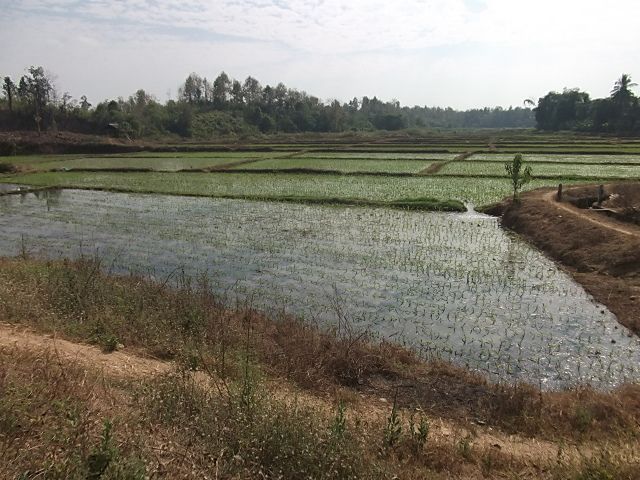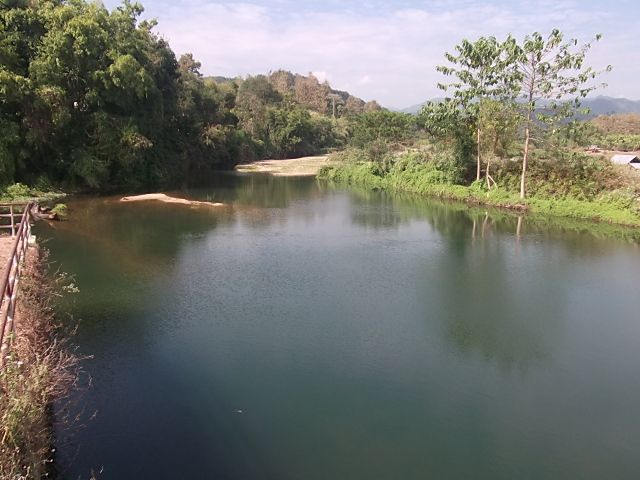 This turns to dirt at N17 02.036 E098 33.250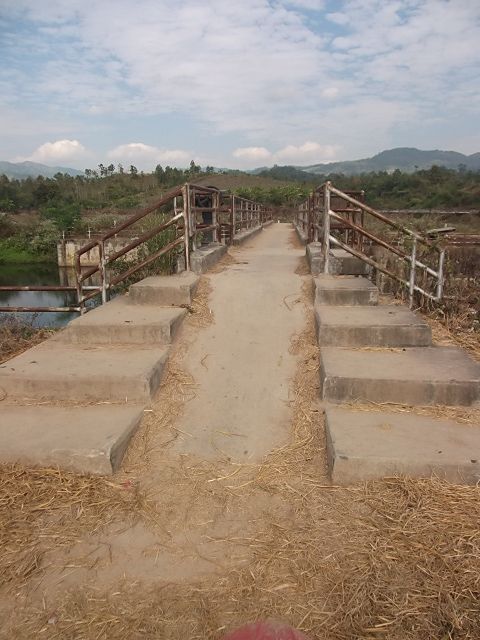 Now thats a much easier river crossing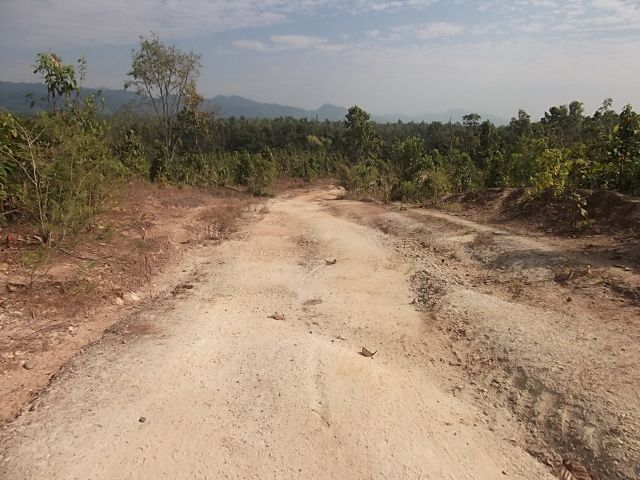 This dirt track finishes at N17 01.674 E098 33.731 where it meets the 1175, here I turn around and ride back along the dirt track but taking a couple of different routes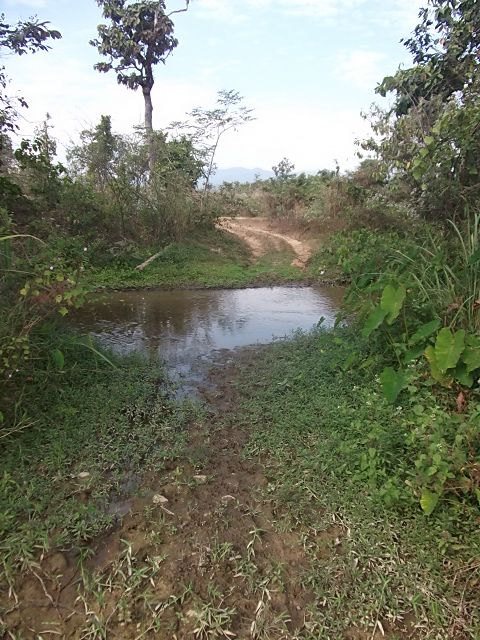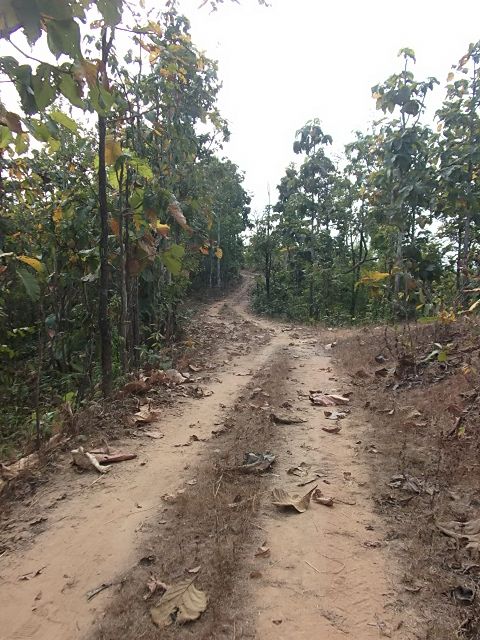 Dirt finishes at N17 01.470 E098 33.073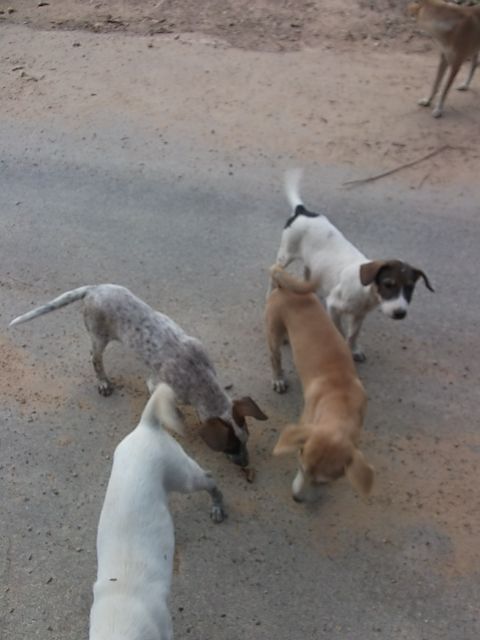 Exploring asphalt now and these five very friendly dogs come running over to greet me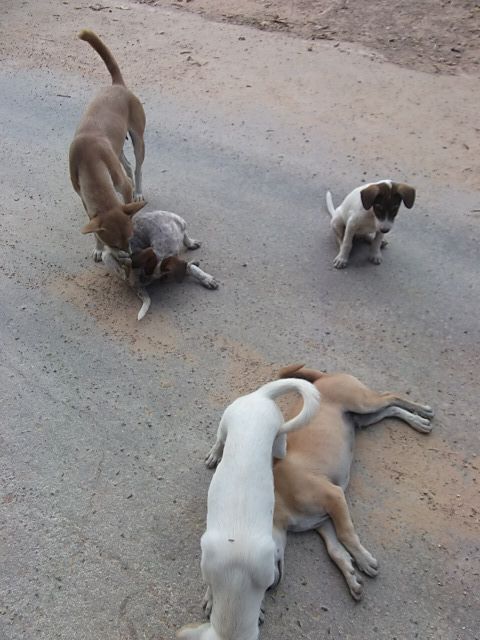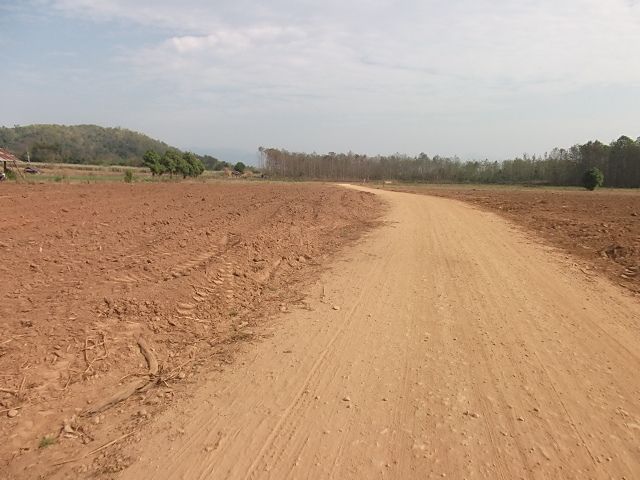 Dirt from N17 01.899 E098 30.907 to N17 01.607 E098 30.653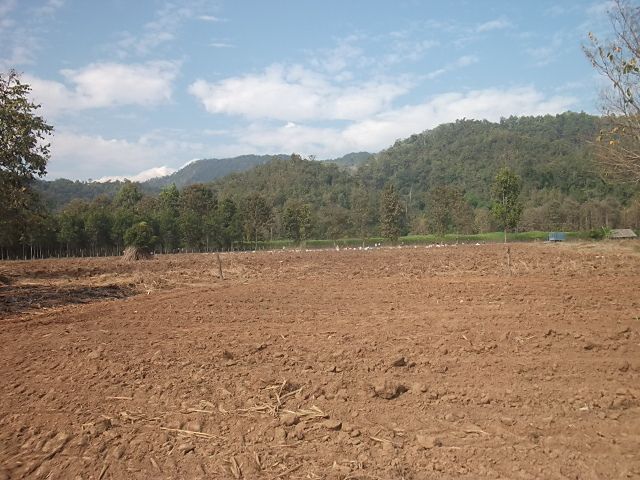 Dirt from N 17 02.078 E098 30.174 to N17 01.899 E098 30.907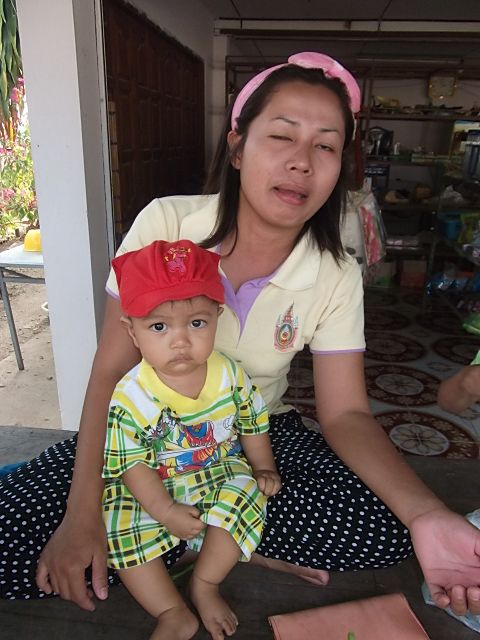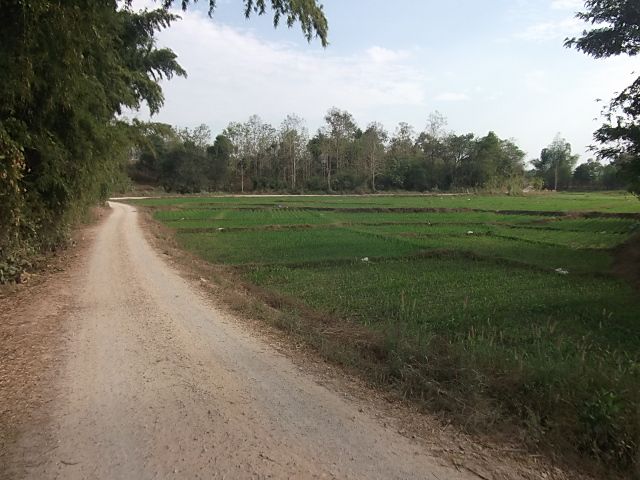 Another short unpaved section from N17 00.601 E098 31.488 back to the 1175 where I turn around and ride back a bit before taking a left which takes me to the 105 and asphalt to ride home on.
My shoulder is fine all the time I am riding whether its sitting down on asphalt or standing on the dirt sections its only when I get off it hurts, I guess probably a nice bruise tomorrow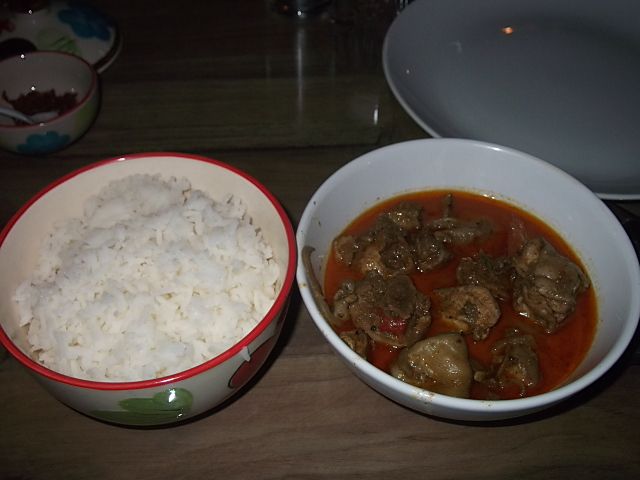 Spicy Sri Lankan chicken curry tonight at Sara's for 80 Baht and was it hot


A coconut halwa for dessert, lovely too