The route 105
Total distance 58 km


Walking over the bridge yesterday morning into Myawaddy for a visa run and the Moei is well low now, that boat was heading towards me but was going backwards all the time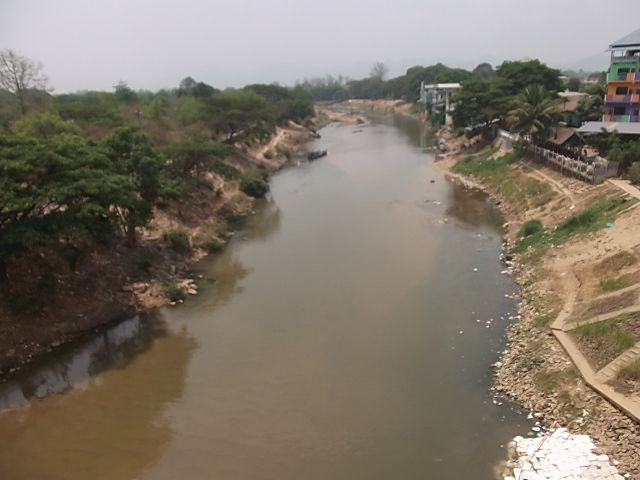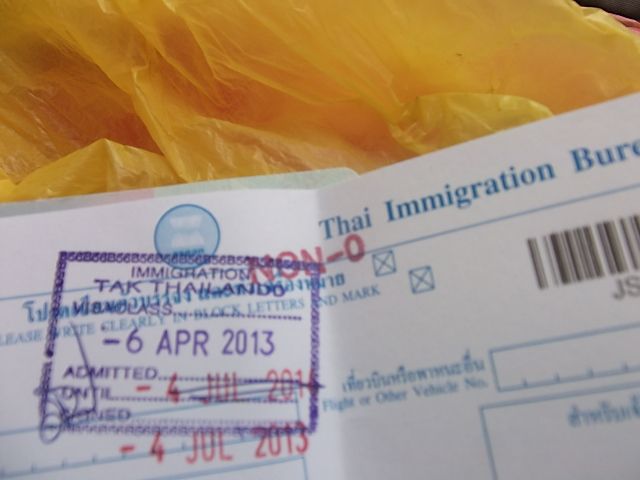 For the first time ever a mistake was made on my visa, I always check that they have given me a 90 day stamp and that everything is correct.
I should have been permitted to stay until 4th july 2013 but this generous immigration officer allowed me to stay until 4th july 2014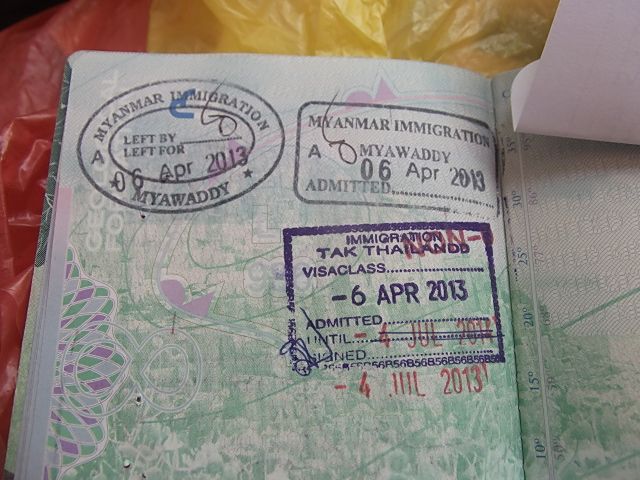 The mistake shows better on the passport, I wasnt going to bother him as he was dealing with another customer and I am leaving on 29th april anyway but then thought I dont want him to get any problems from it.
He quickly corrected his mistake.
I was wondering what would have happened if I had decided to stay until 4th july 2014 without leaving the country, would I have been asked for a 20000 Baht overstay fine or would it have been a mai pen rai as its our immigration officers mistake?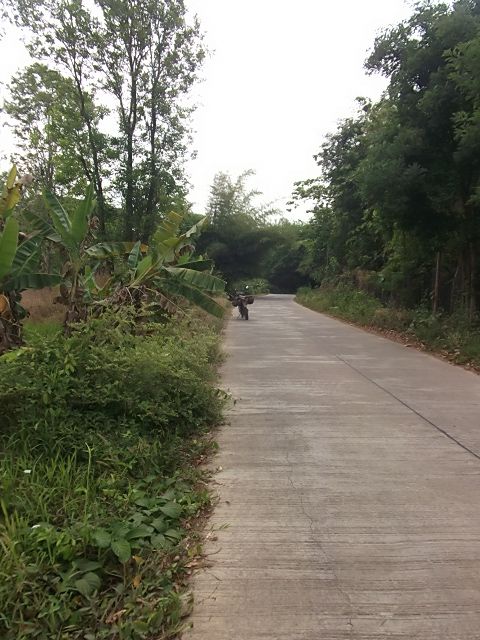 I ride north of town then take the road towards the Huay Luek Reservoir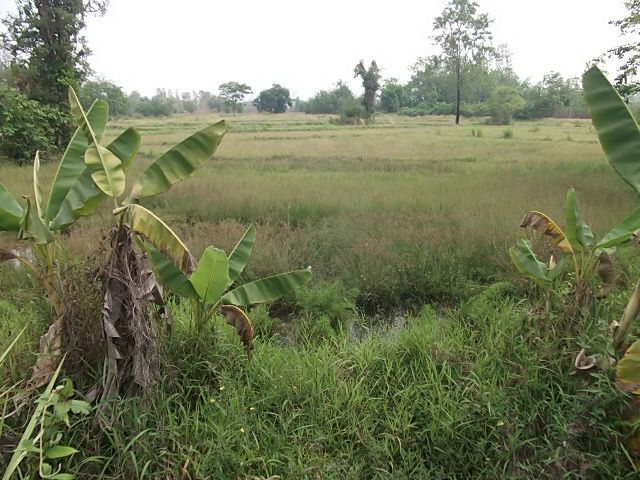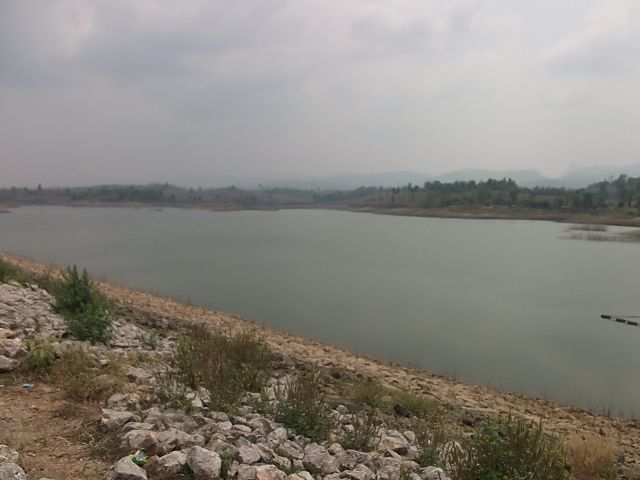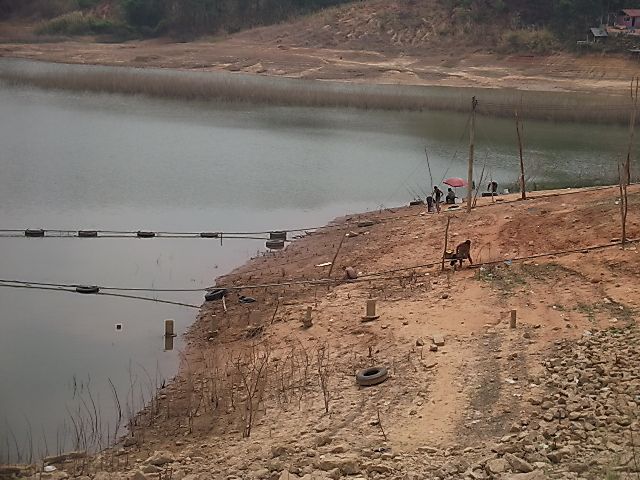 The reservoir is well low now


Unpaved starts at N16.76177 E098.60320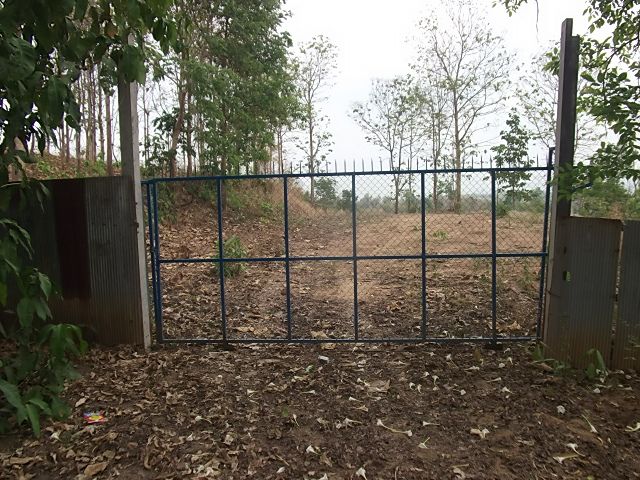 The ESRI shows the track as going on but this locked gate at N16.76346 E098.60422 stops me in my tracks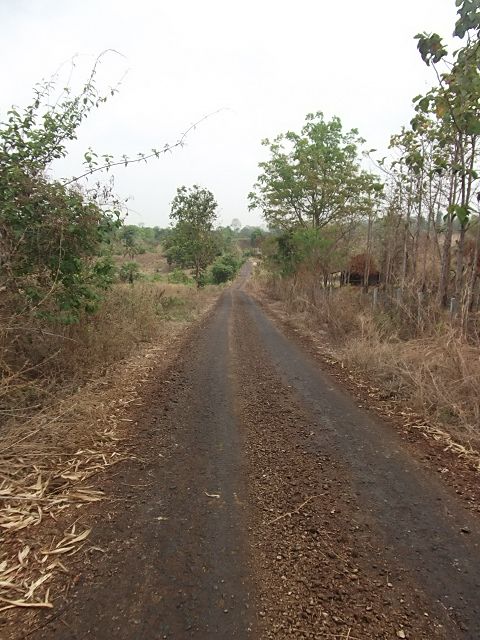 I ride back to where the paved surface finished and theres another unshowing unpaved track going on so I take that.
The track looks surfaced but it isnt, I ride a few of these unpaved/dirt tracks today that have been sprayed with whatever but they are in no way a finished smooth surface, in fact some have large rocks sticking up that have been given the sprayed treatment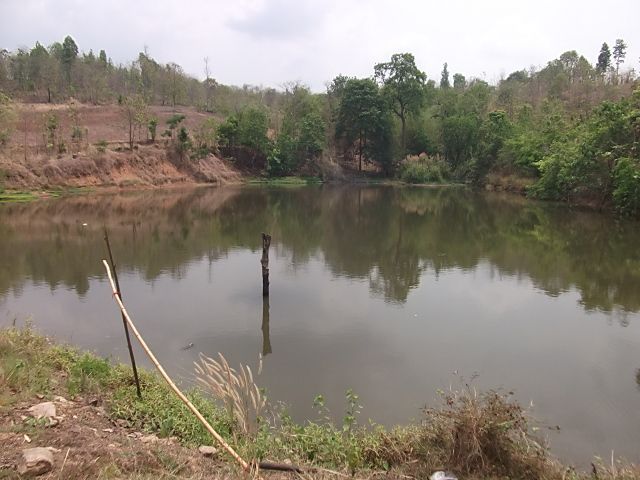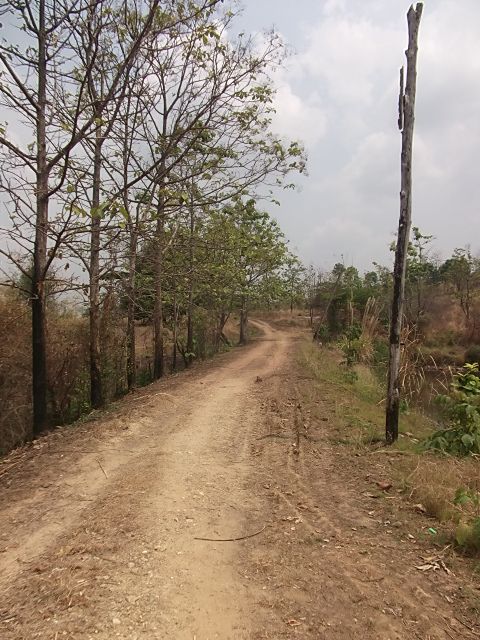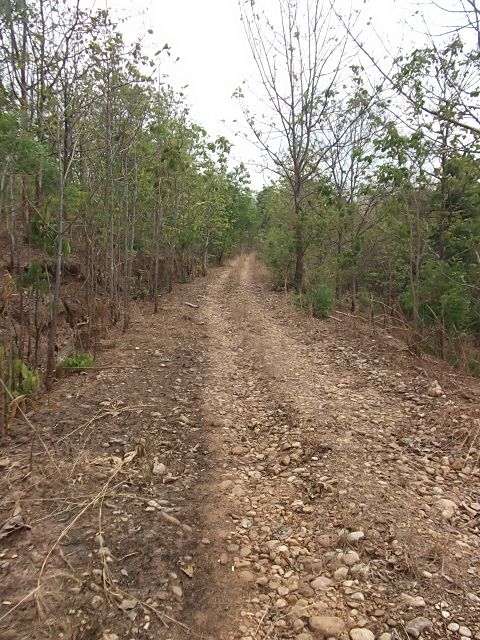 Now for a real bumpy track looking for the next reservoir on the ESRI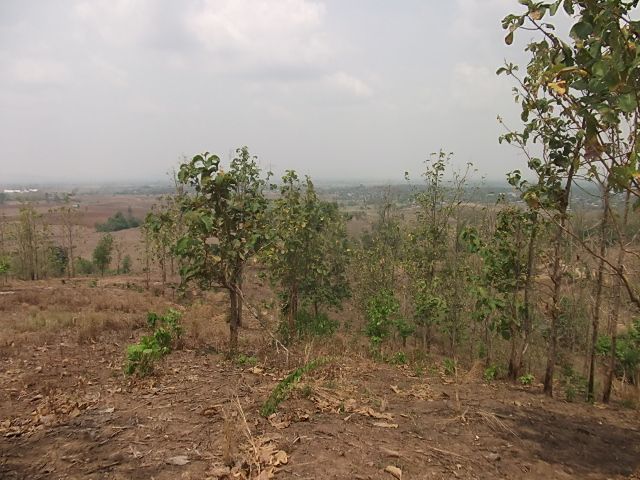 According to the ESRI it should be about 300 metres away but I cant see it and theres no way of joining up with that track so I ride back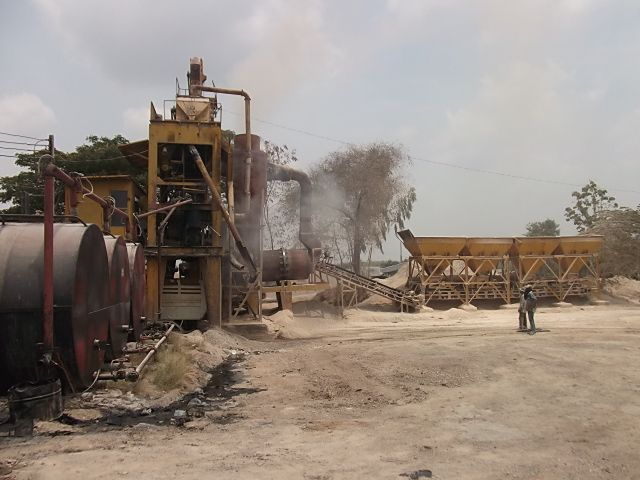 Just before reaching the 105 I happen upon this plant which was making the noise I could hear just now when I stopped and was looking for that reservoir, it sounded like a helicopter from up there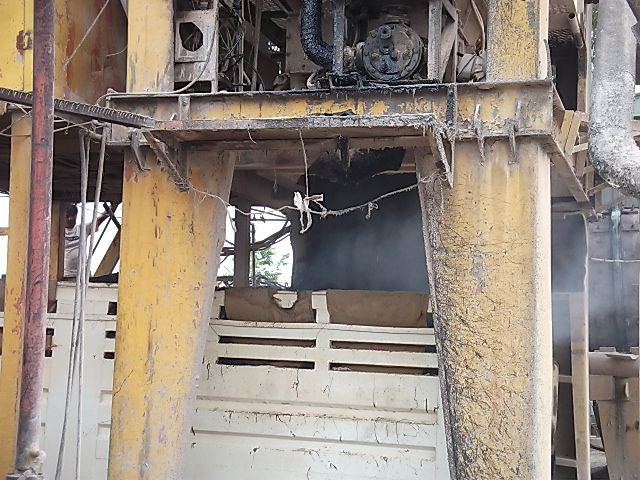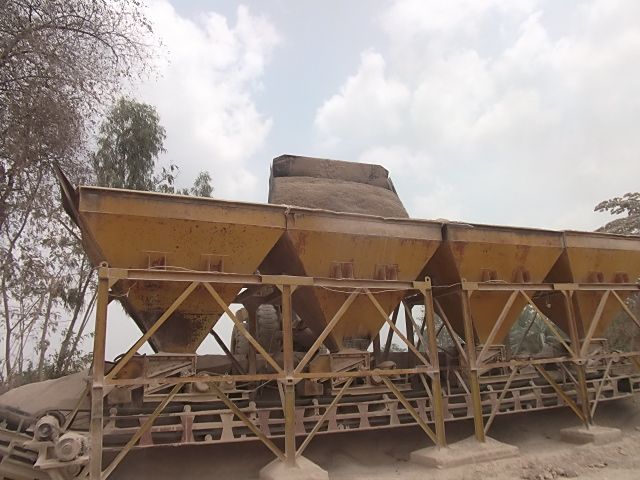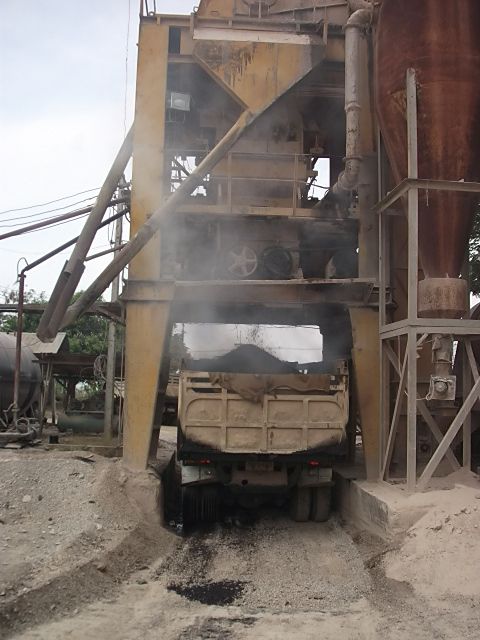 Another lot of hot tarmac dumps into the lorry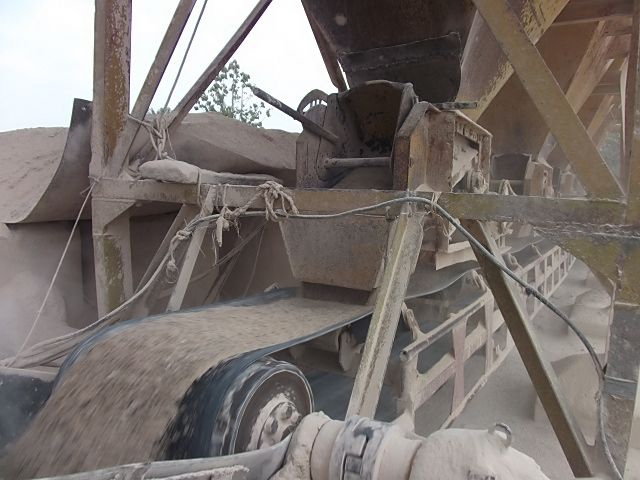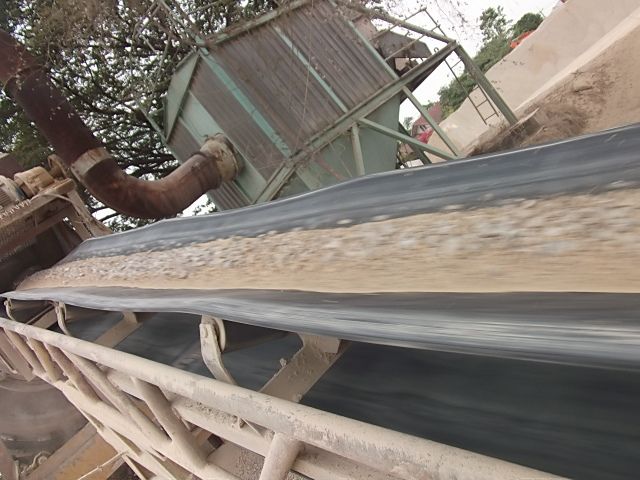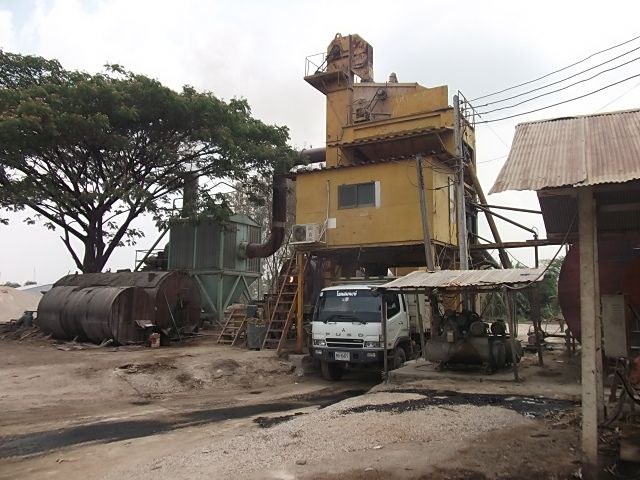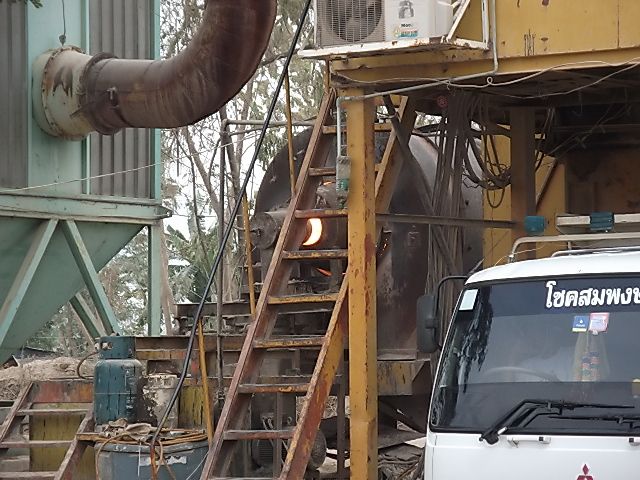 Its well glowing inside that furnace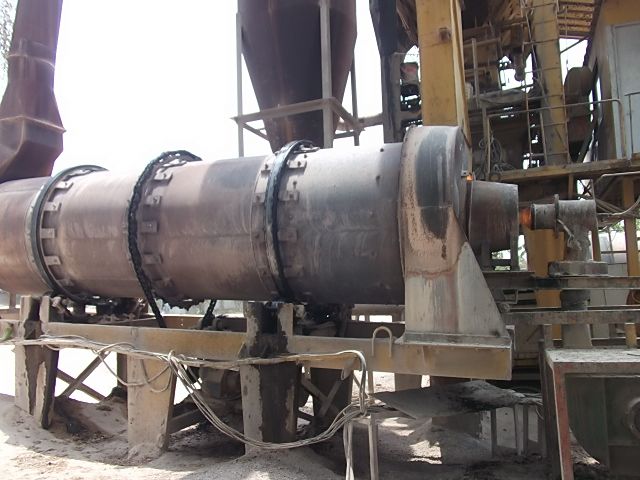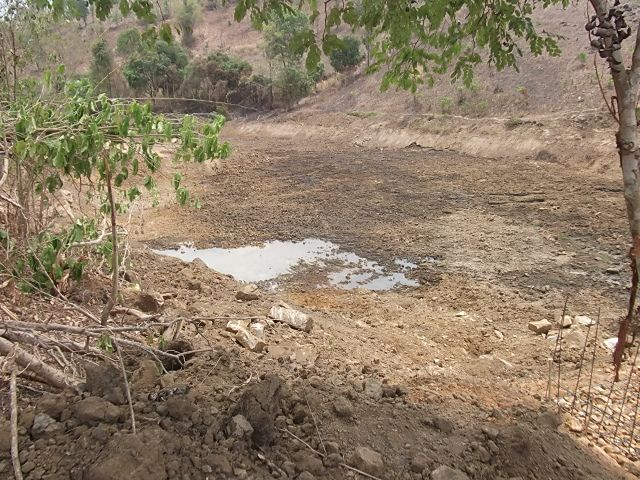 I reach the paved surface of the 105 and ride further north before taking a right, the surface turns to dirt at N16.79130 E098.61138.
I ride on a bit then realise that I missed my turning so I ride back and take a dirt track starting at N18.79182 E098.60684 which brings me to Huai Mae Kuet Luang at N16.78463 E098.60864.
No wonder it wasnt visible from up on that hill as theres no water to see, perhaps next visit the work will be finished and it will be full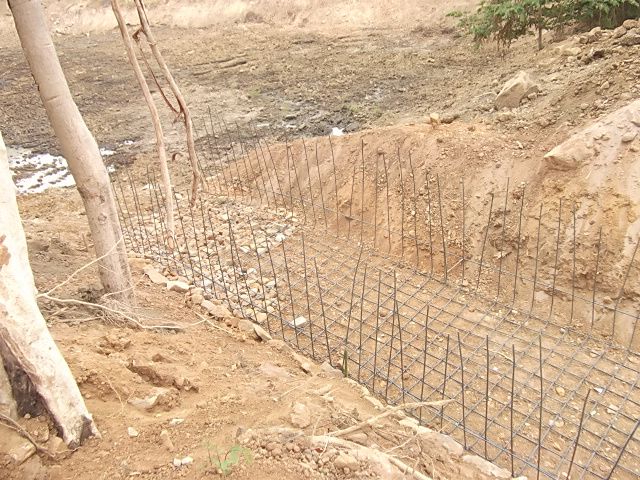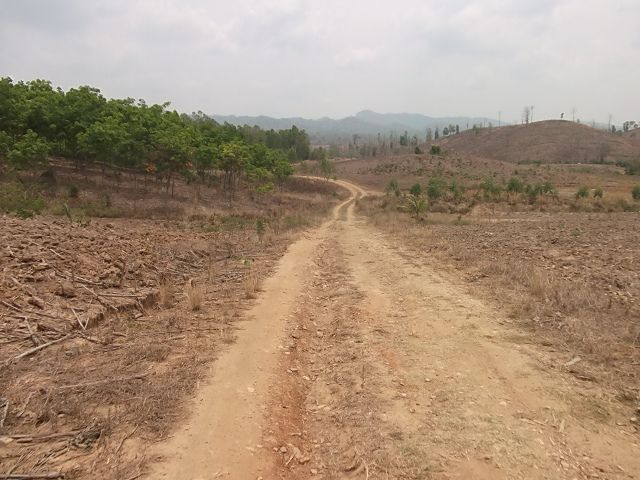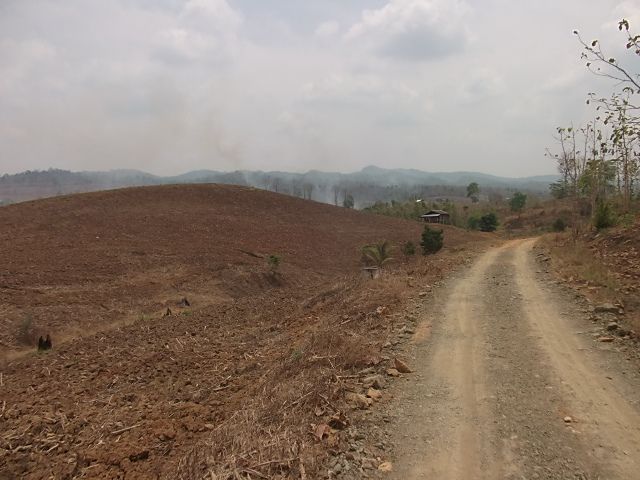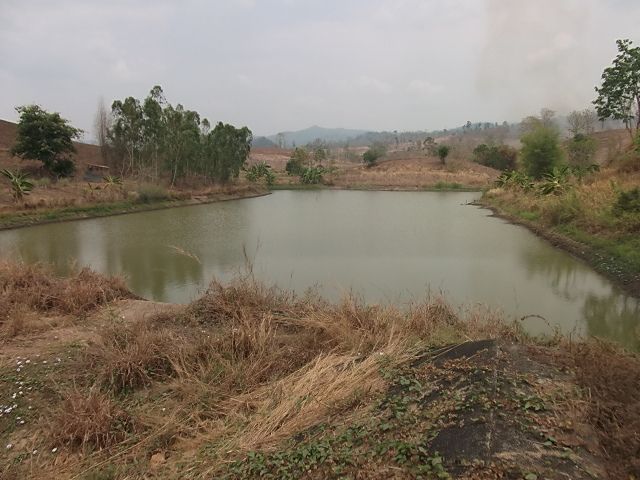 Huai Suea Noi at N16.78916 E098.61787 has water in it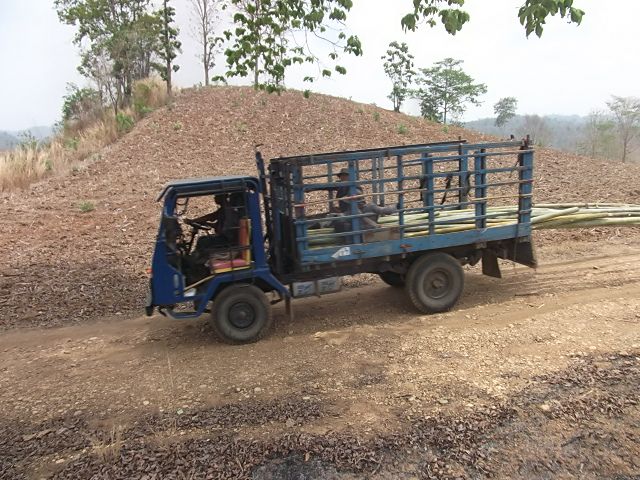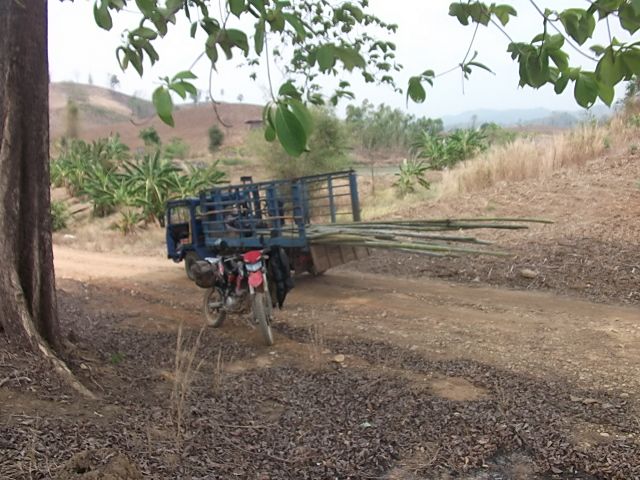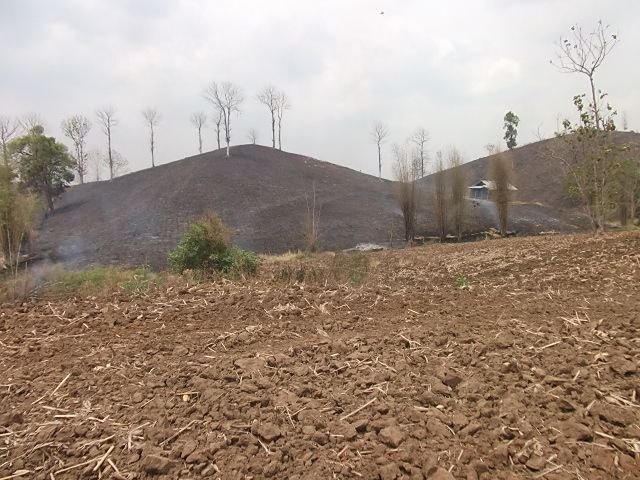 Not much burning seen here today, its a funny old day weatherwise, cloudy and windy but still sticky and hot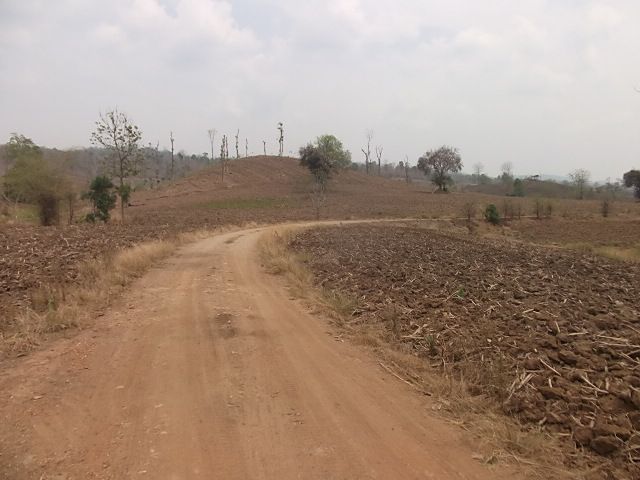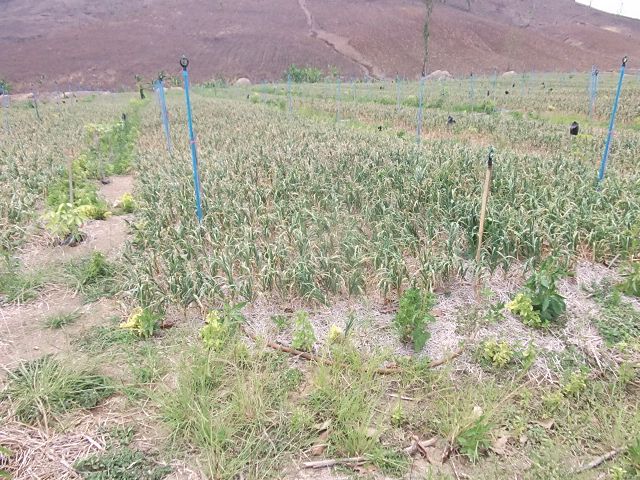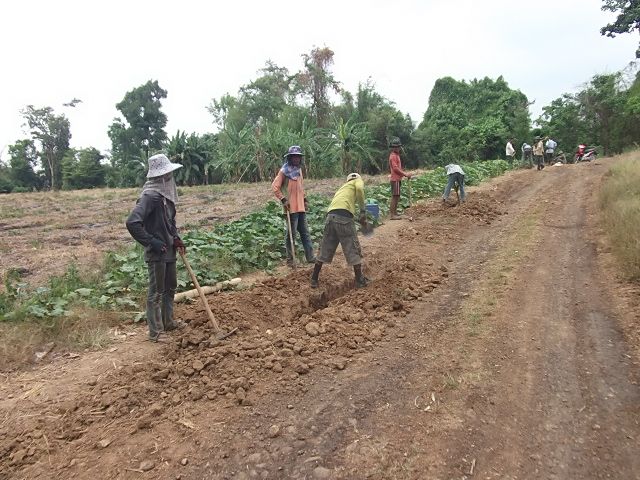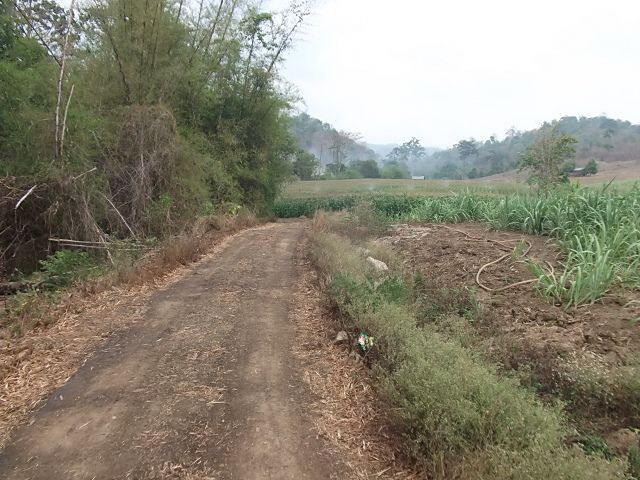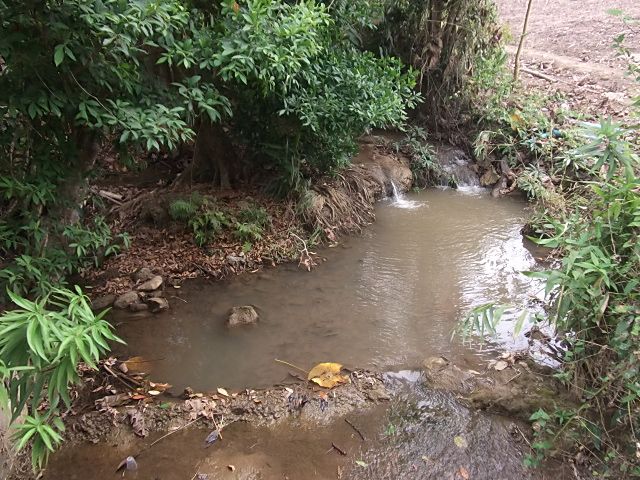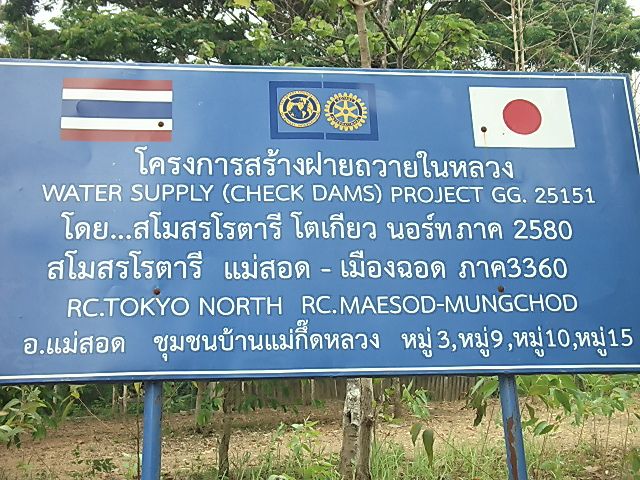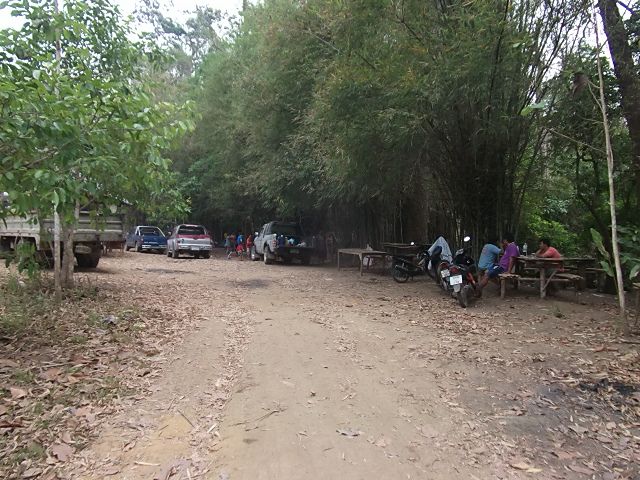 There seems to be a large congregation here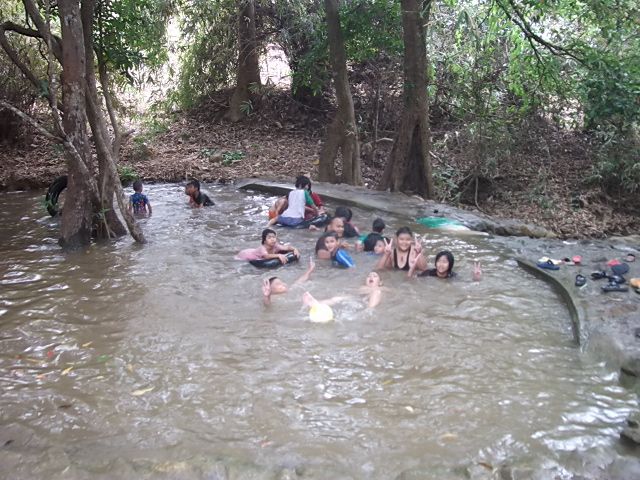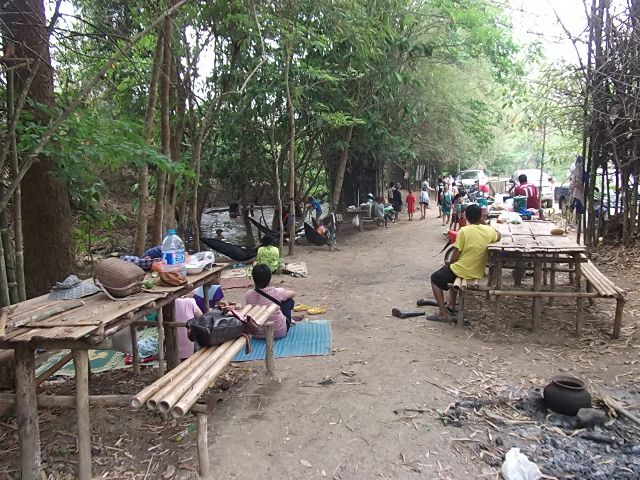 It seems to be a popular swimming place at N16.80019 E098.63206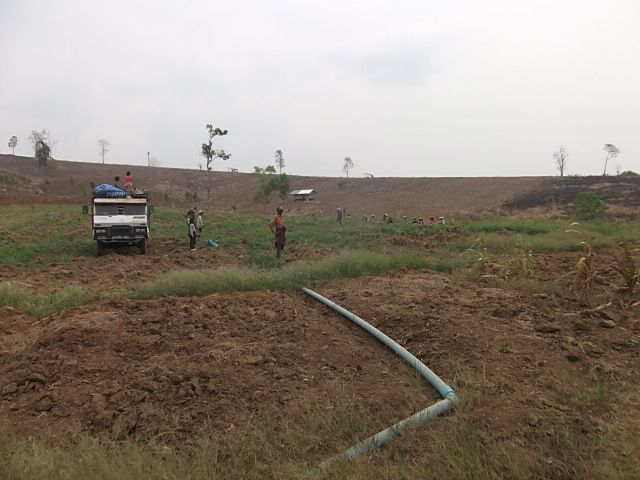 Further on the garlic harvesters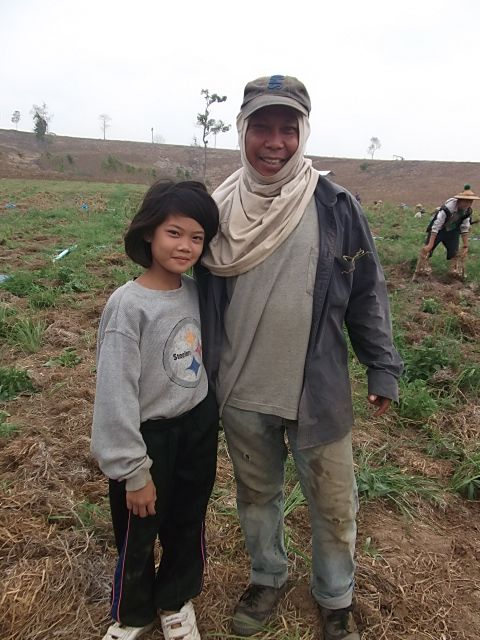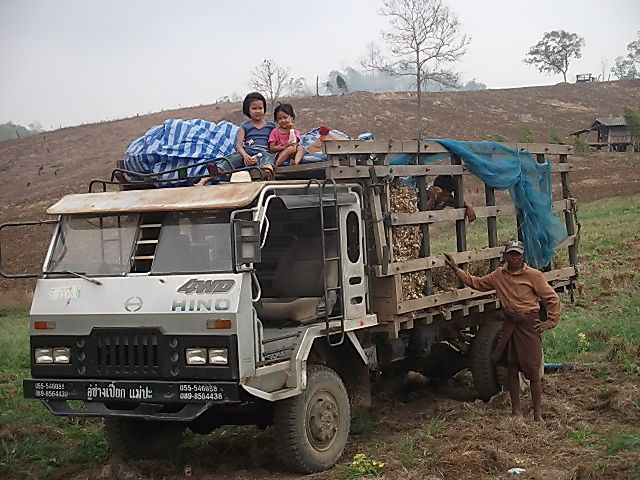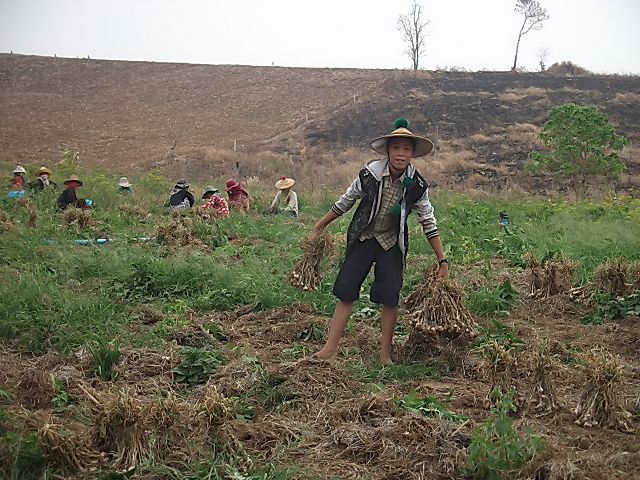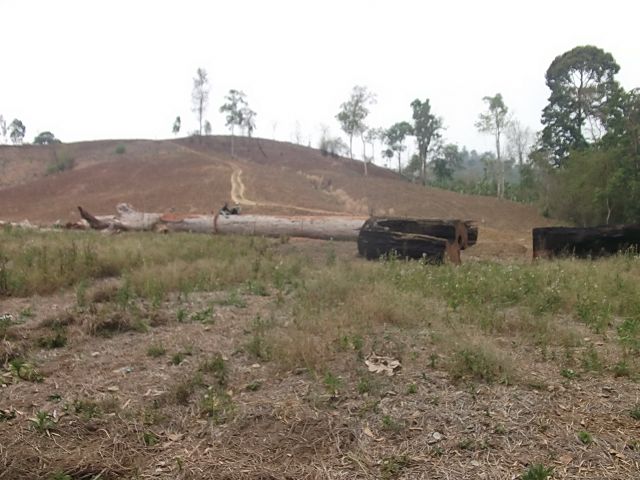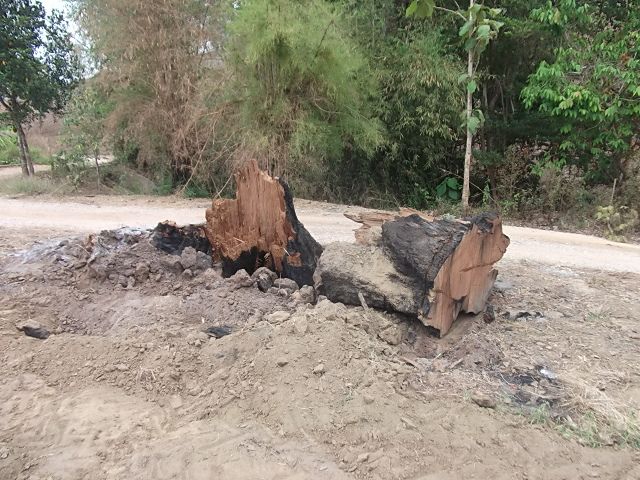 Another large tree brought down by fire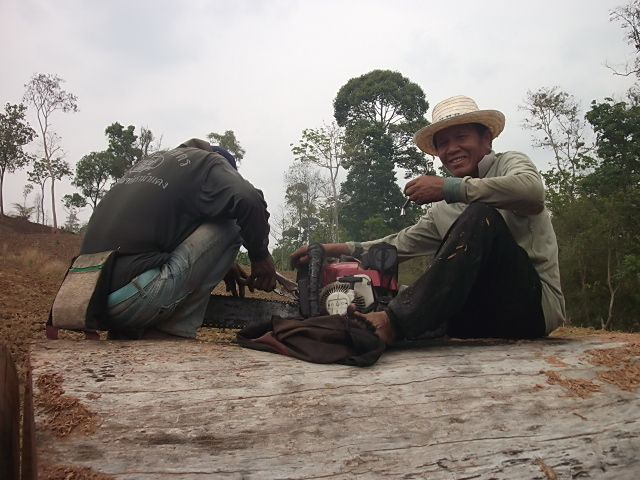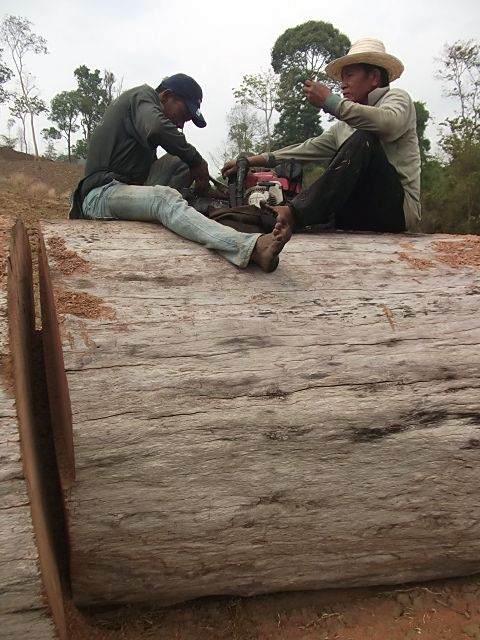 About 1.5 metres in diameter and thats going to take some cutting up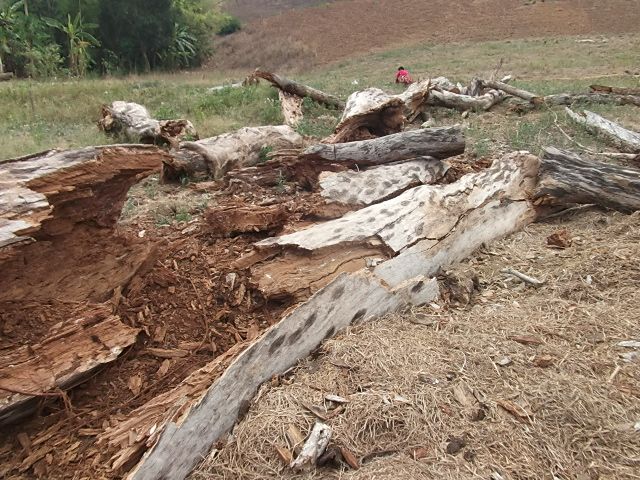 Another one of those signs here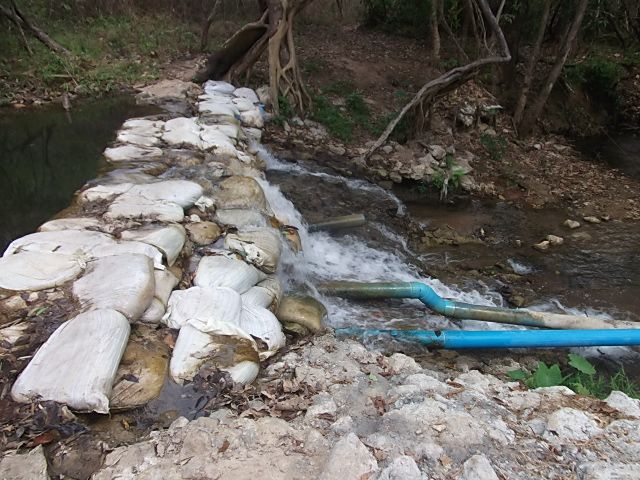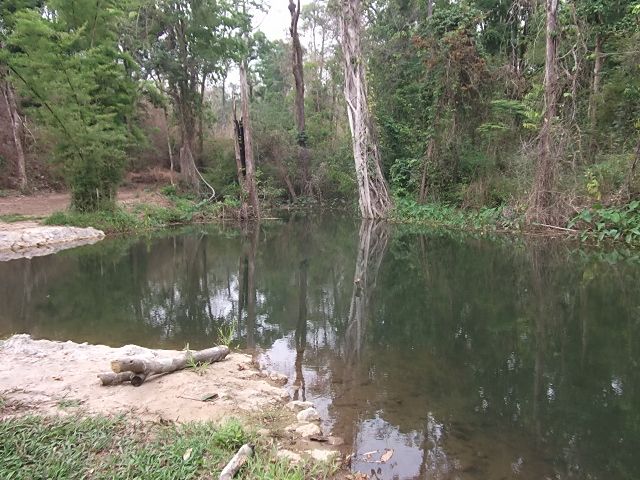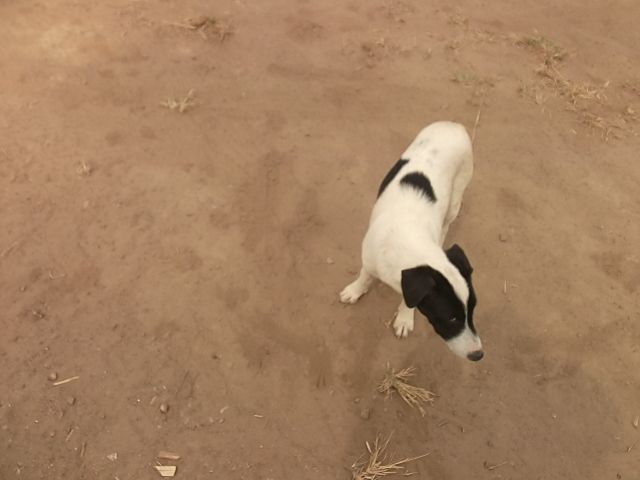 Riding back towards the 105 I stop at a Buddah on a hill at N16.80120 E098.60903 and the dogs come out to greet me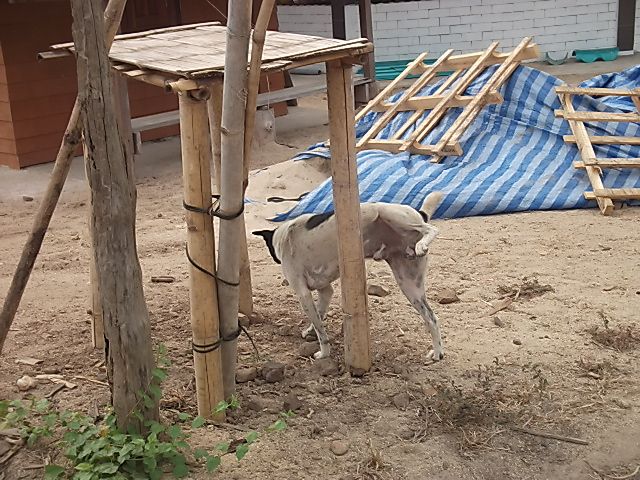 Well one of them does, the other one shows me what he thinks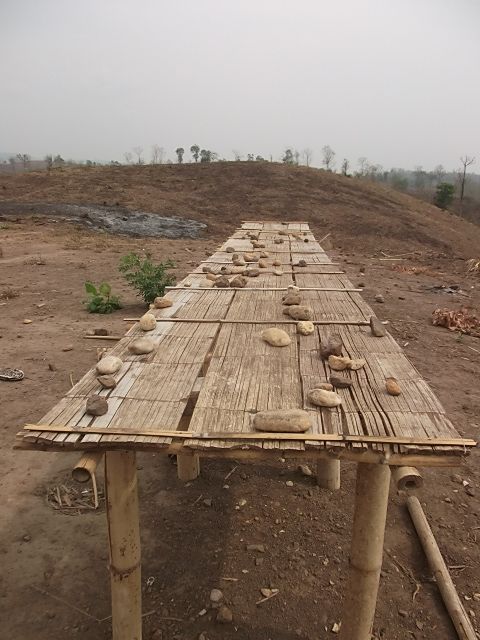 Ive seen many different things out drying in the sun but not usually stones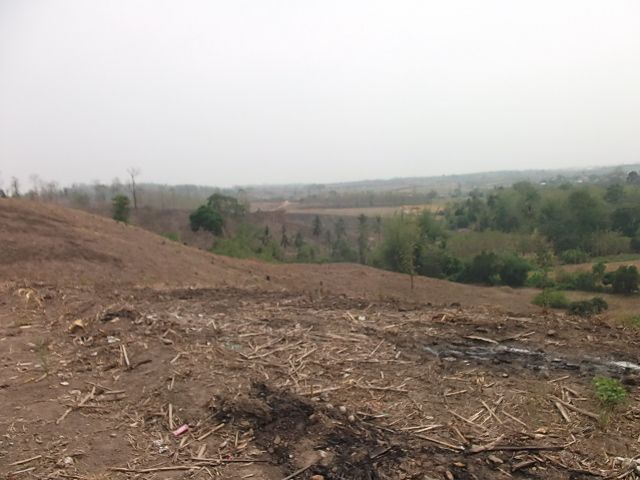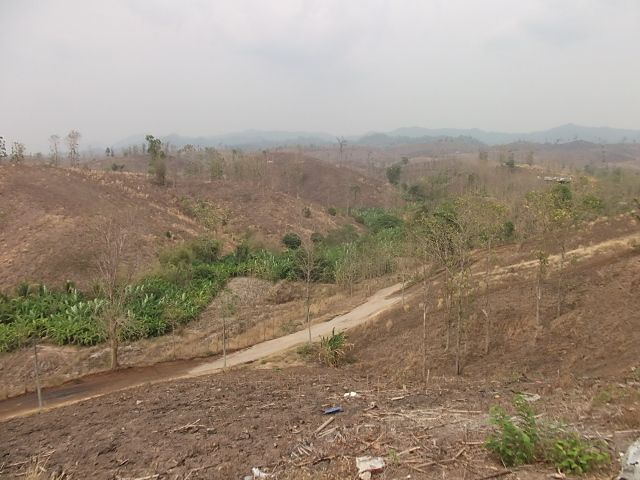 This would be a much nicer view at a different time of the year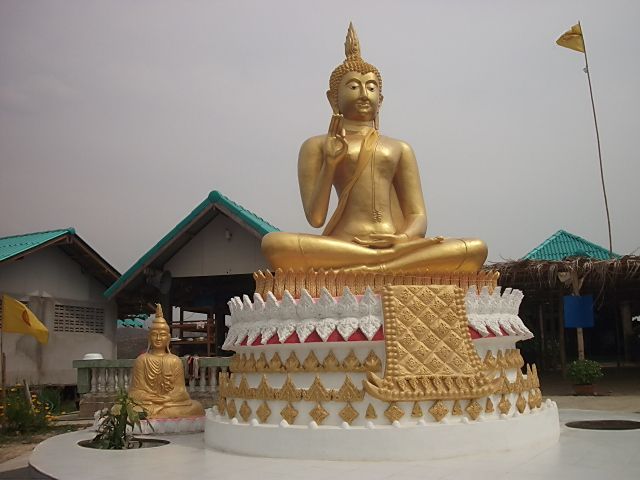 After leaving here the track turns to paved at N16.80200 E098.60819


Back in town and that dog looks like its about to jump up on that wheely bin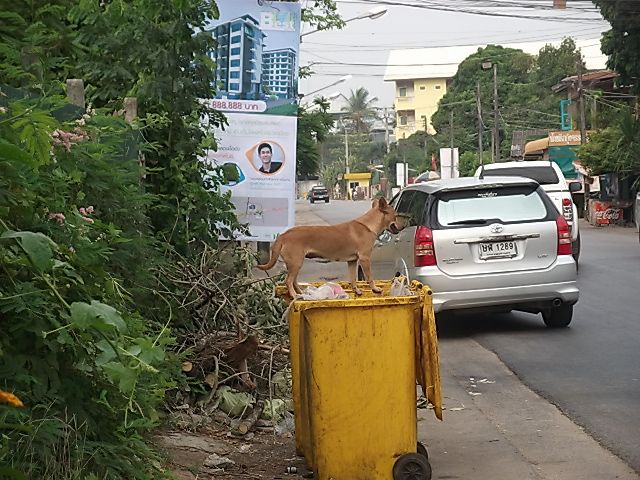 Sure enough it does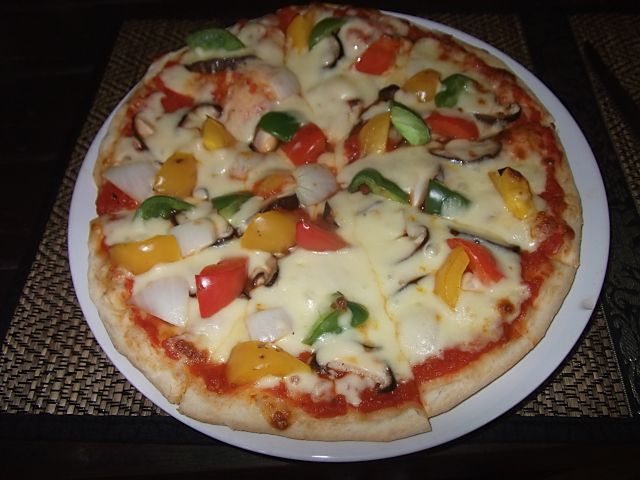 At last, a decent pizza at Casa Mia for 130 Baht, the last good one I had was here in january.
I have had two crap ones since then, one north of Mae Chan and the other in Nan ( not at Tony's Place) and both of those restaurants wont get any more custom from me