The Route 1194, 4003, 4077, 4011, 4018
Total Distance 93 km
Well the problem with the GPS is fixed, it sounds like I possibly was unknowingly holding the enter and page button with my palm and pressed the power button for too long and the unit reset itself to the factory default settings.
On sunday night Ally talked me into setting it up over the phone and it recorded yesterdays track okay but I wasnt able to retrieve the track as it was being stored in another place.
I was thinking this would be okay until I got back to Chiang Mai but Auke explained that the tracks would start to overwrite themselves if left like this and offered to drive to Mae Sariang to fix it for me.
I said it was my fault and I would ride back this morning but Auke insisted upon coming here.
As I left my room at 8am this morning Auke was waiting outside and it was soon up and running properly again.
Thanks once again to Auke and Ally for the tremendous amount of help you have given and are still giving to me concerning the GPS and the Captain_Slash website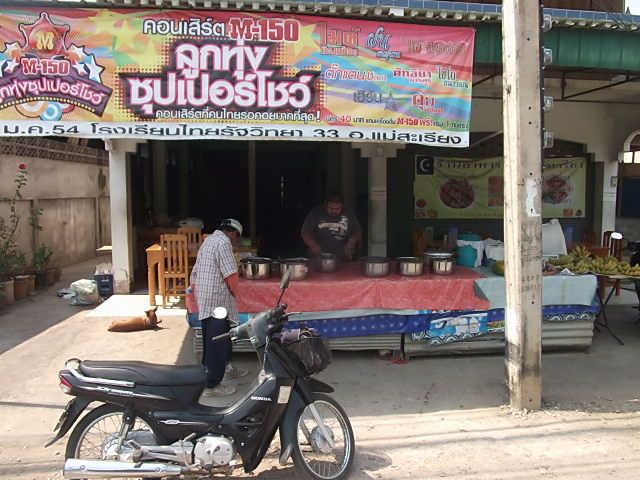 A late start this morning and first stop was for breakfast, seeing Muslims here in Mae Sariang suggested there should be a Muslim restaurant and last night after asking two Muslim ladies selling the rotis I was given the address of two of the restaurants.
Todays breakfast one was just over the bridge heading towards Mae Sam Laep on the 1194 at N18.09.558 E097.55.415


Chicken curry and rice, I had the last of the chicken that was left and it was hot, spicy and delicious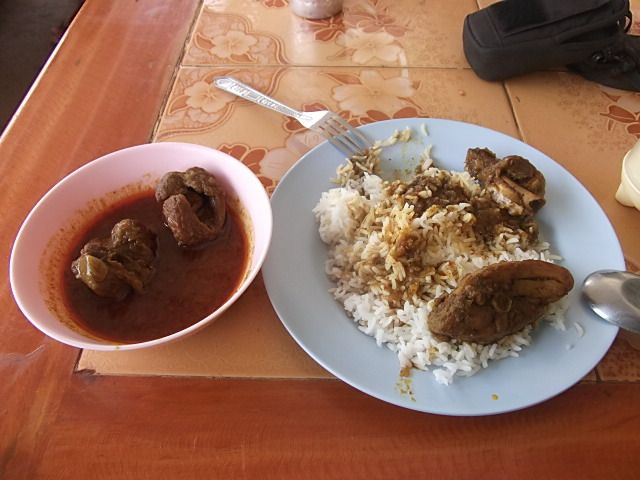 Possibly because there wasnt much chicken I was given this beef curry too which was equally delicious, 30 Baht for the lot.
While Thai curries are not to my taste Muslim curries most definitely are as its more like Indian food than Thai to me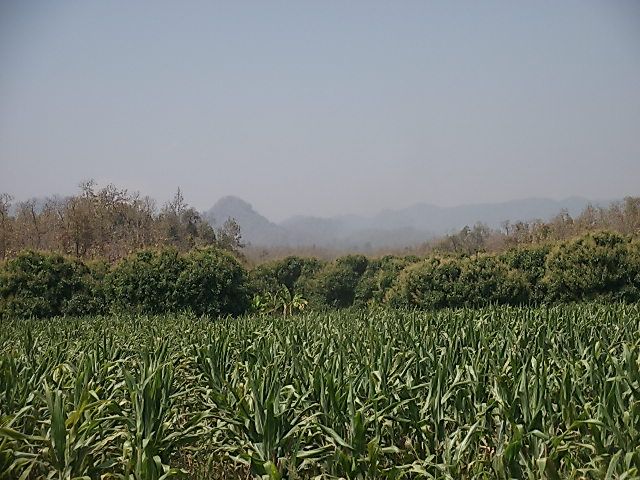 Out along the 1194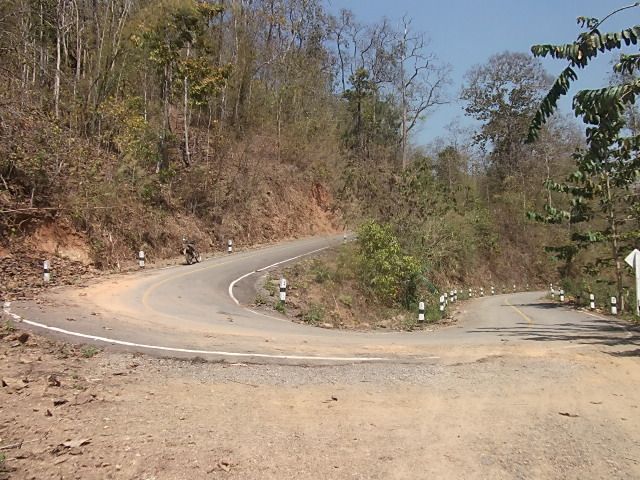 I take a right onto the 4003 to ride to Mae Kong Kha and some hairpins along here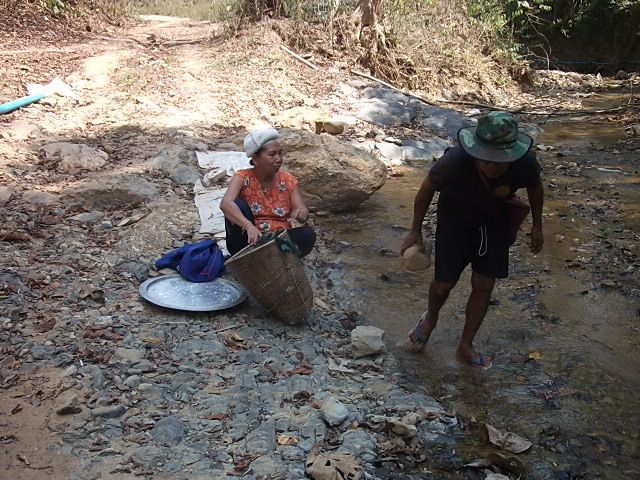 I thought at first these were here to do some washing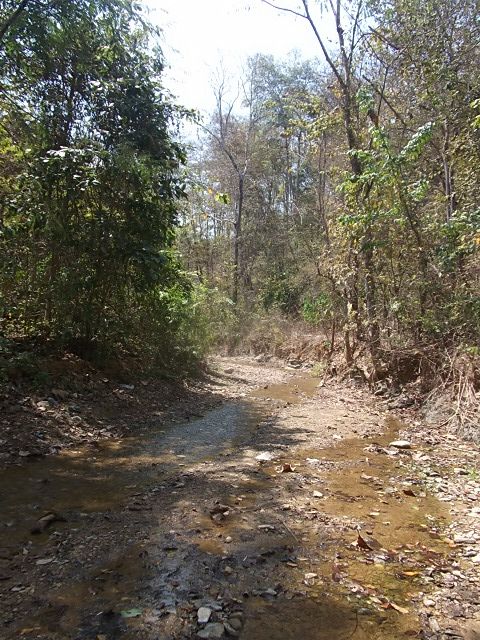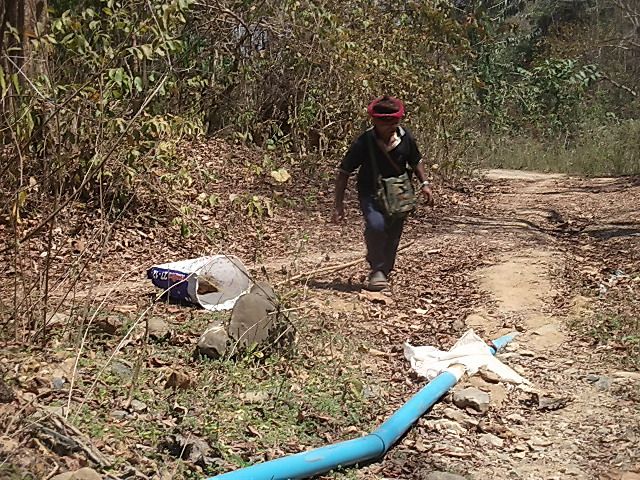 But the white powder was for the ants and not soap powder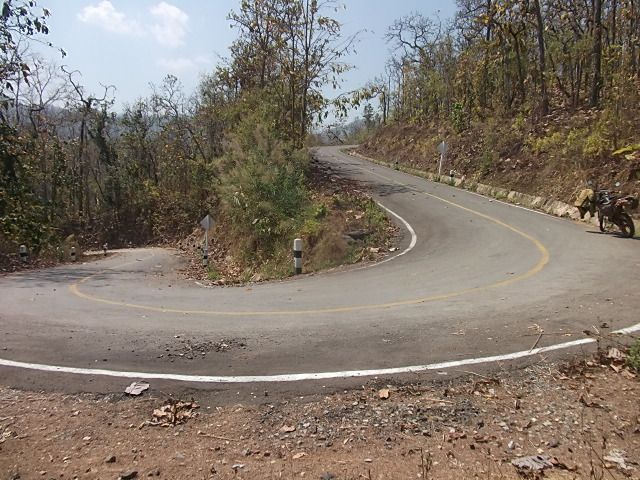 More of the 4003s hairpins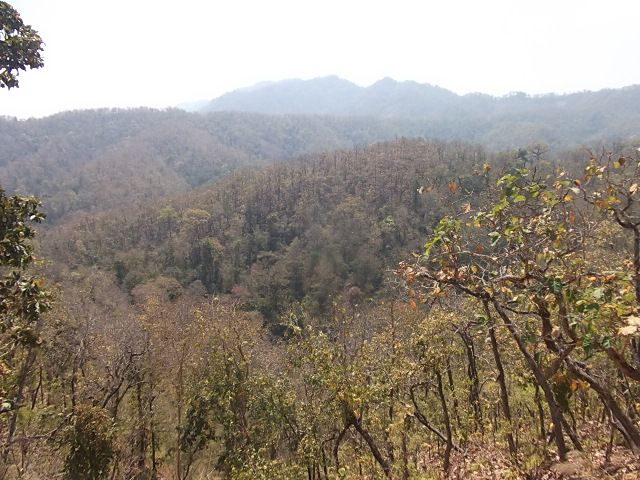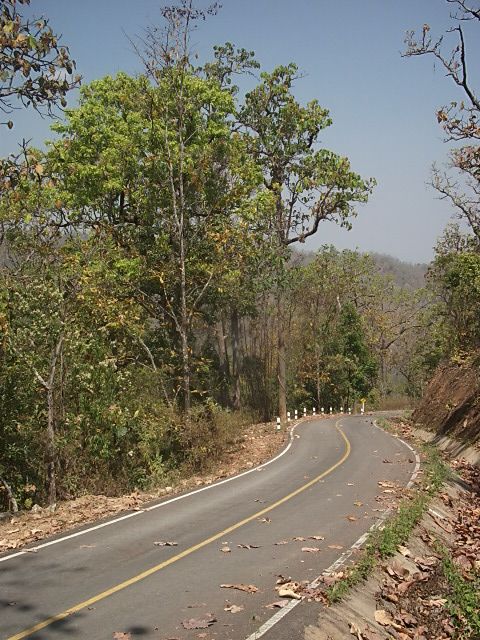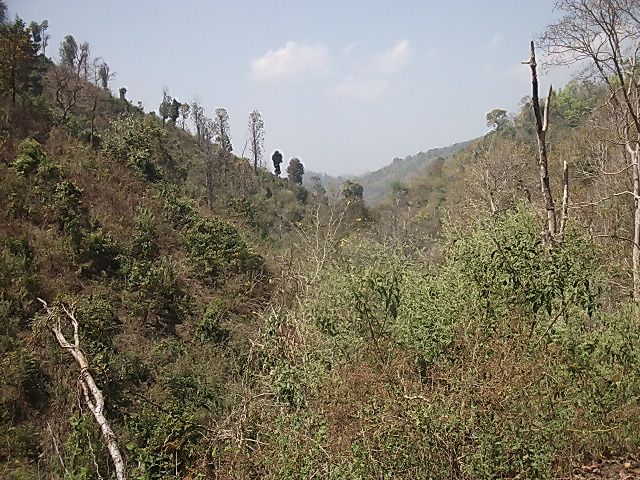 Last time I rode along here a few years back the asphalt stopped and turned to dirt but now its asphalt all the way to Mae Kong Kha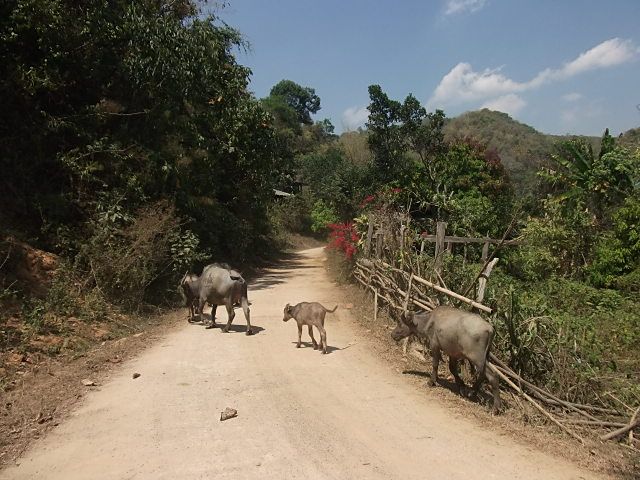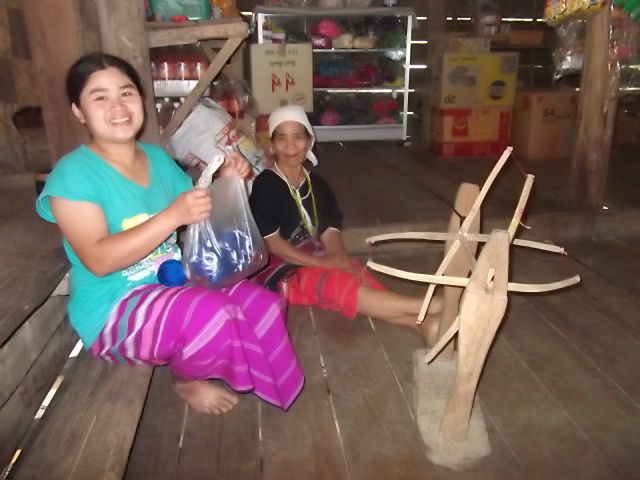 In the village and this lady sells fuel in bottles at N18.02.854 E097.49.223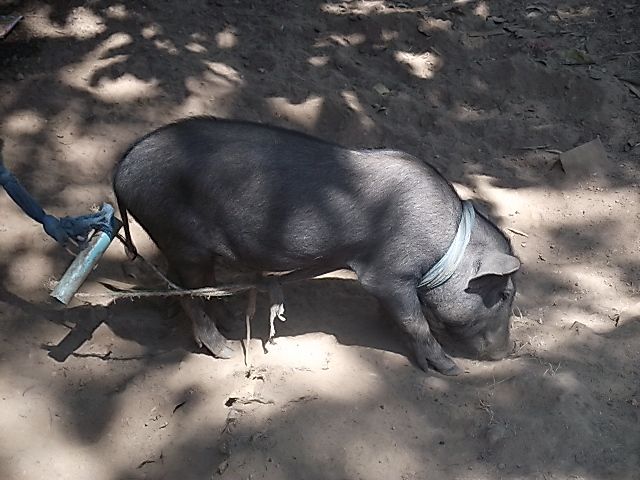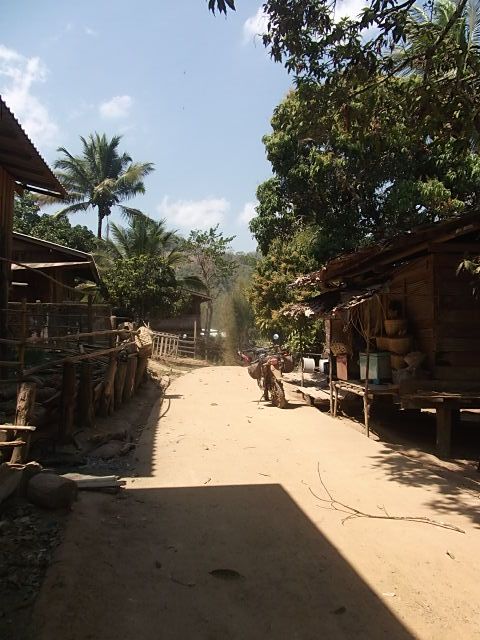 Just past the fuel stop the paved surface finishes at N18.02.865 E097.49.215


I start to ride along this single track then decide that I need to turn around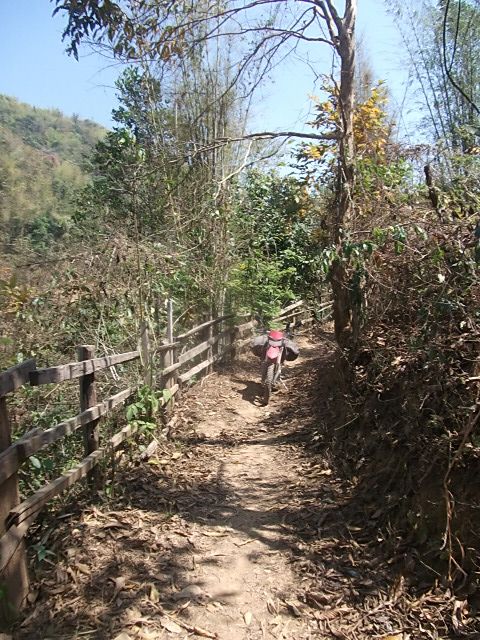 I managed to find a wide enough bit to turn around in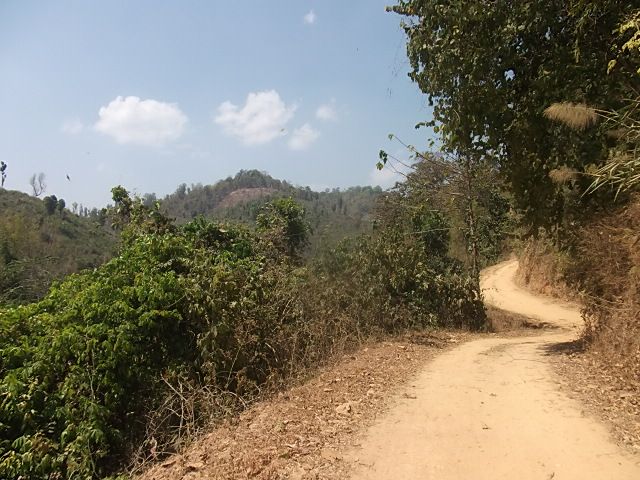 I ride back through the village then take a left at N18.02.826 E097.49.349 onto a dirt track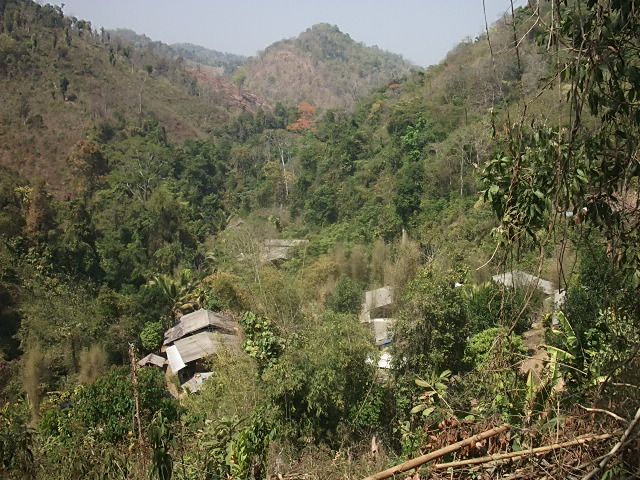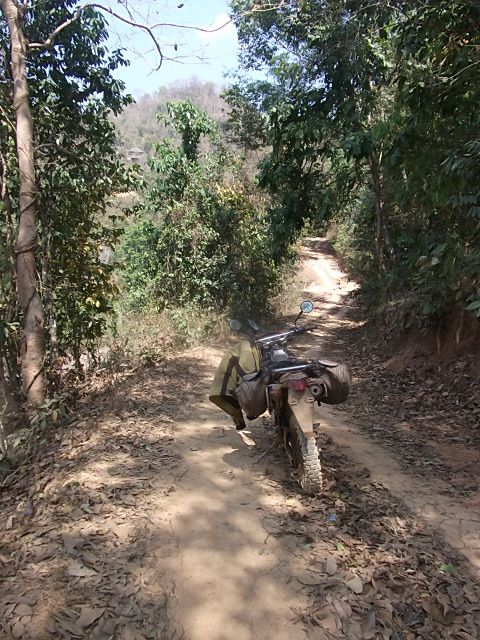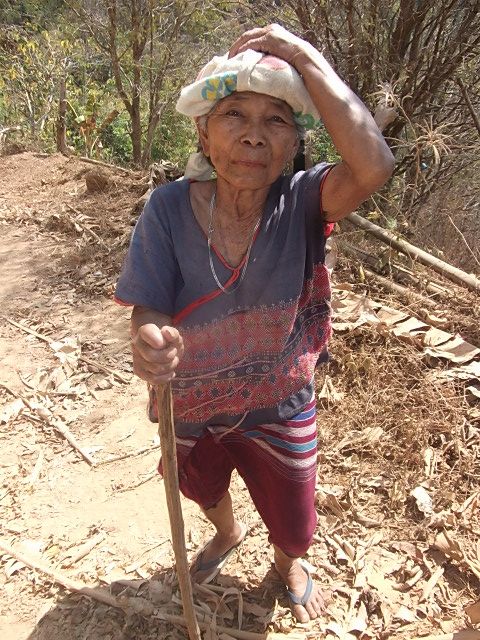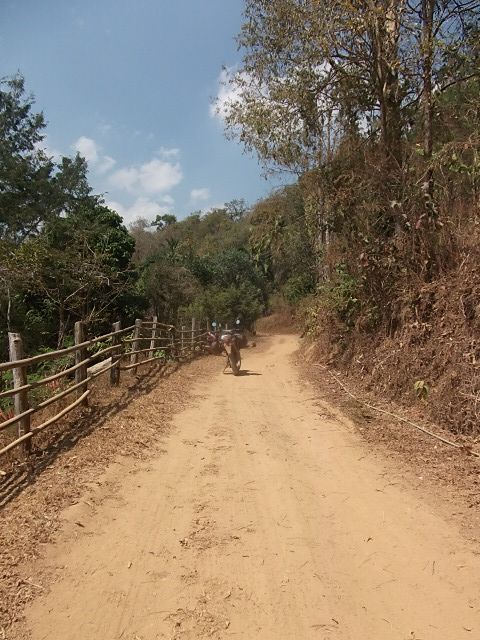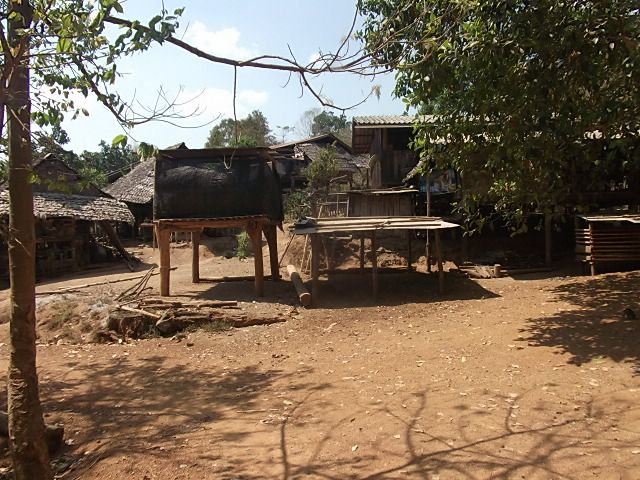 Not far along here and its the end of the line in each way I tried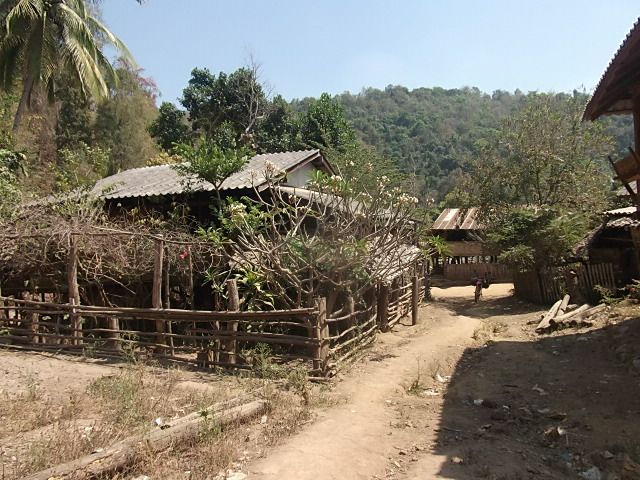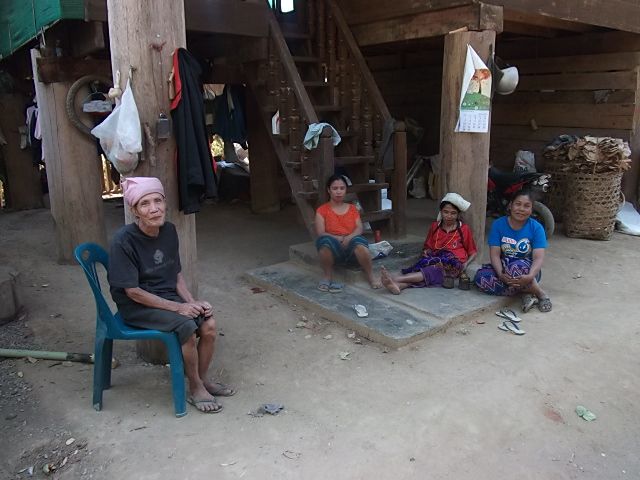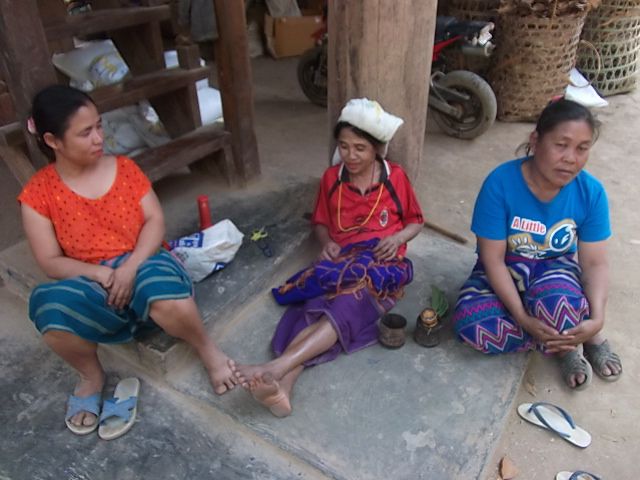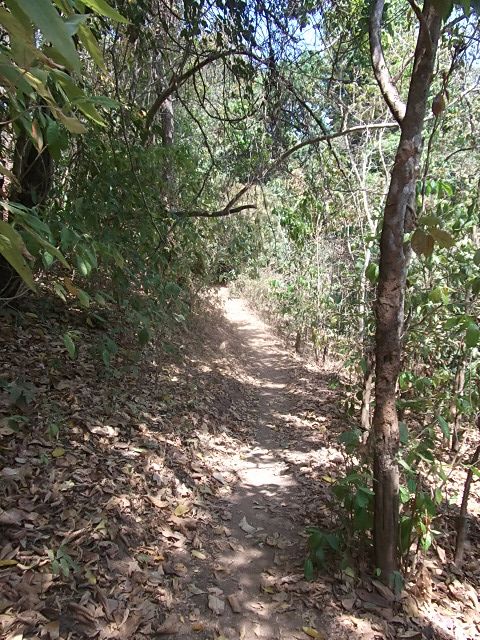 There was a single track leading out to somewhere but I didnt follow it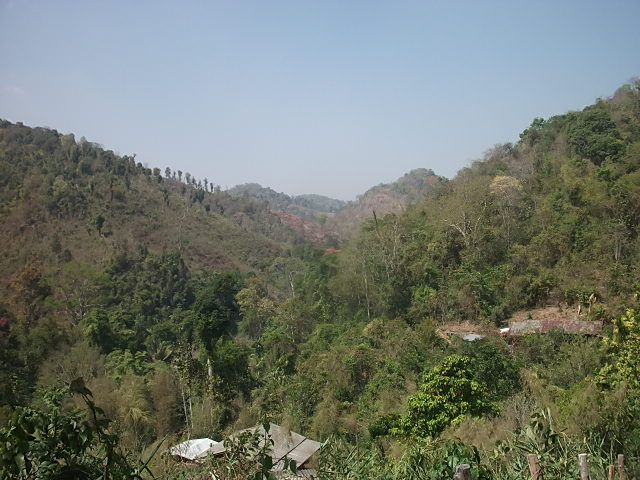 Well I certainly cant grumble about the scenery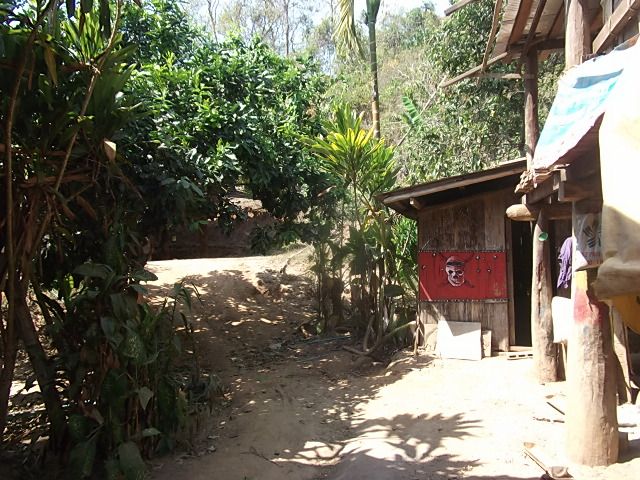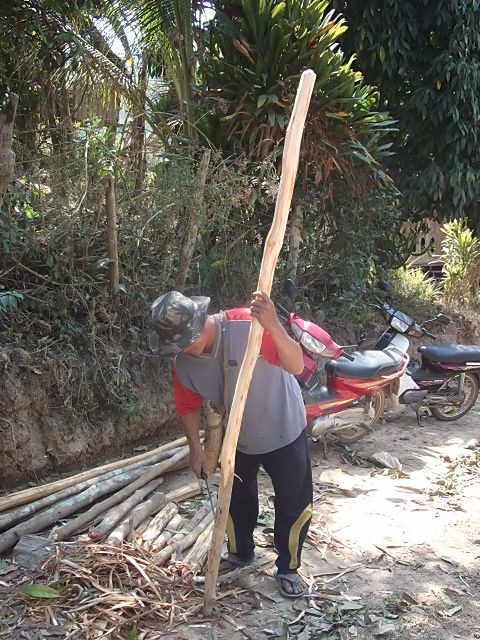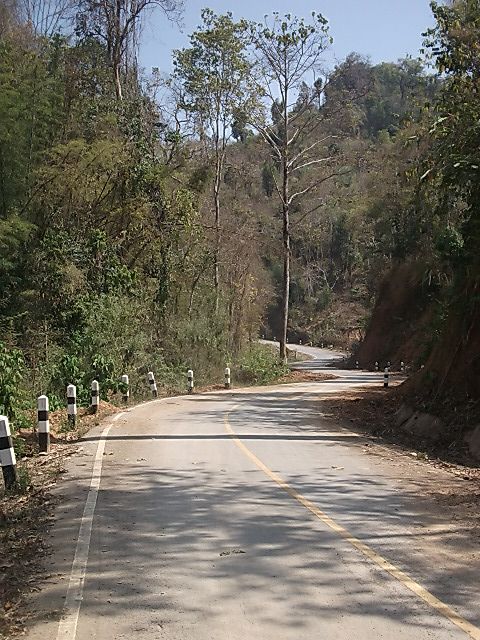 Now to enjoy the 4003 on the return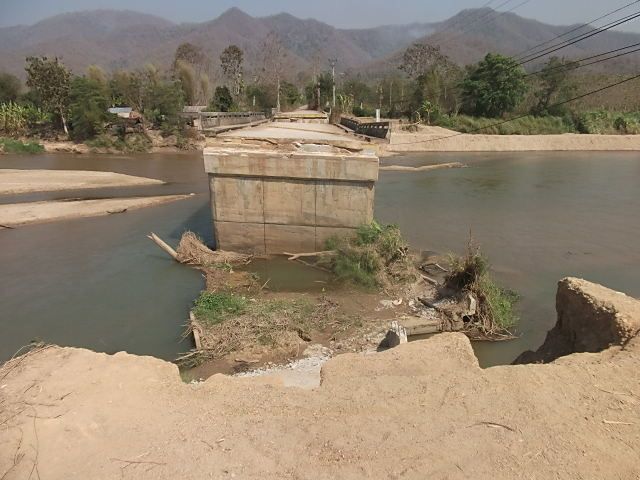 The bridge has not started its repairs along the 4077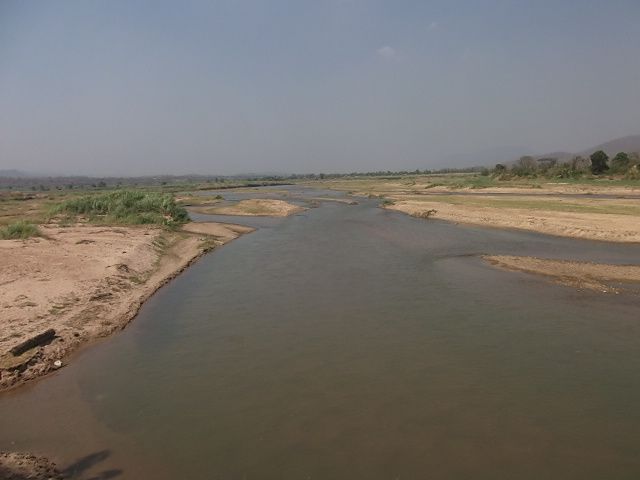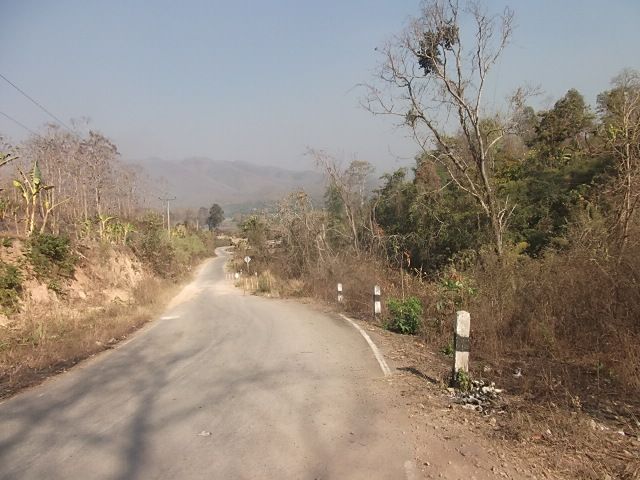 Now along the 4018 to see if I can locate a reservoir that I have seen on google earth


I turn onto a dirt track at N18.10.449 E097.54.557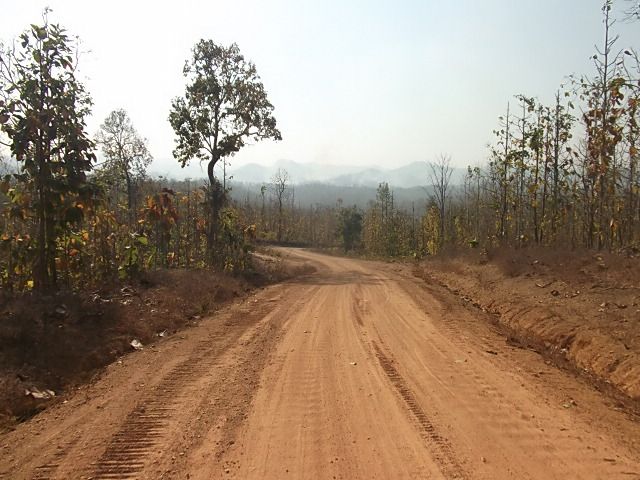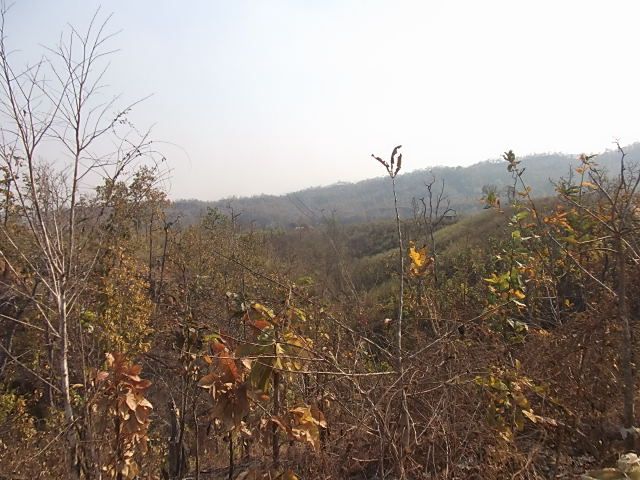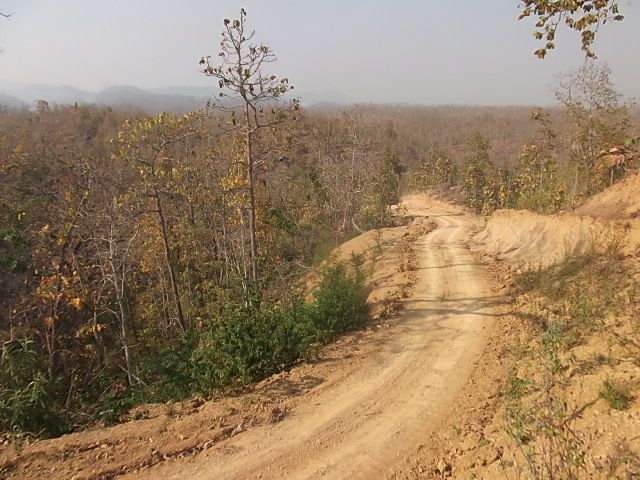 Its a pleasant ride along this dirt track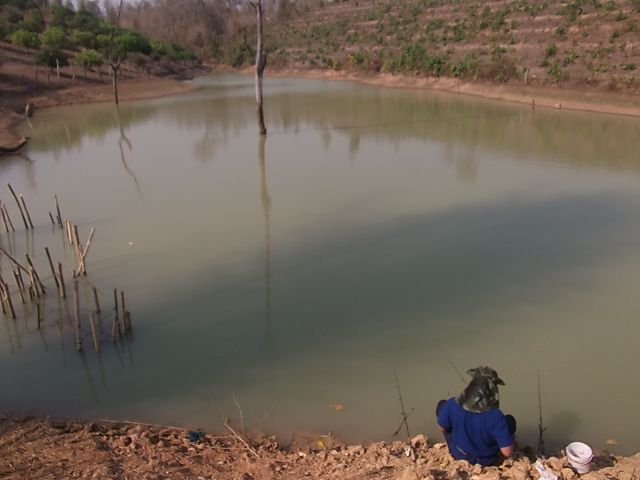 This is the only water I see and I am thinking this was probably not the reservoir that I was looking for.
I reach the paved surface at N18.09.942 E097.53.563 and ride home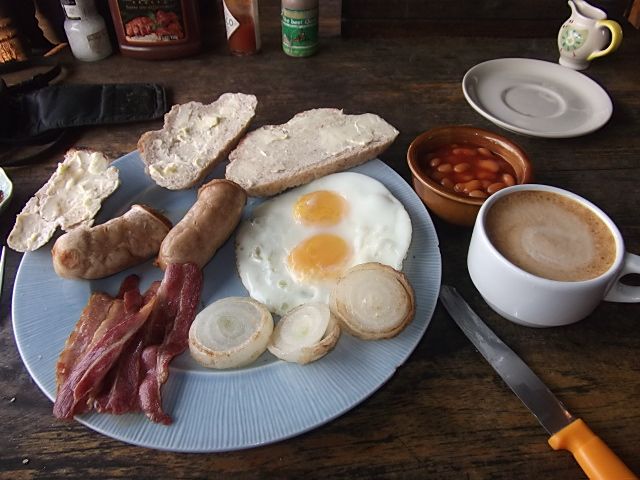 English breakfast at Sawaddee for 140 Baht