The Route 108,
Total Distance 117 km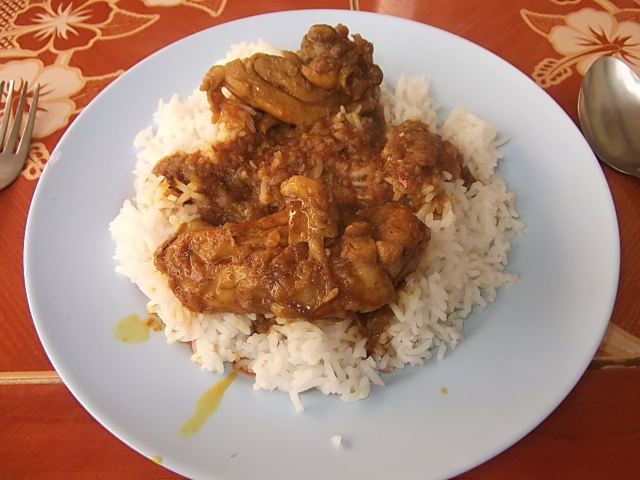 A spicy chicken curry for breakfast, 30 Baht at the Muslim restaurant across the river on the 1194, for anyone who likes this food this is the restaurant I would recommend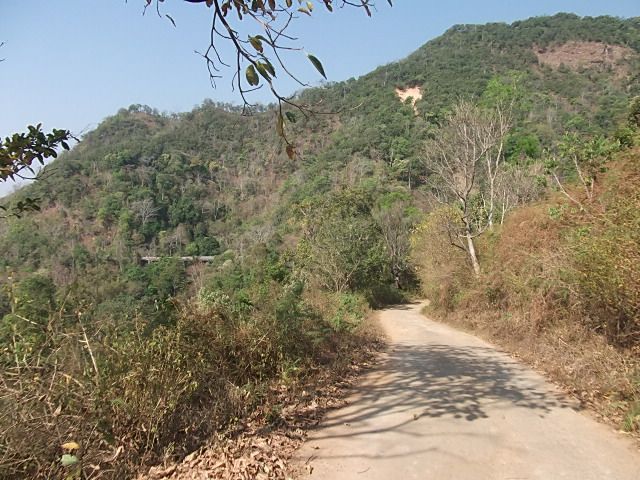 I head east along the 108 then take a right onto a concrete road to explore some more new roads for me today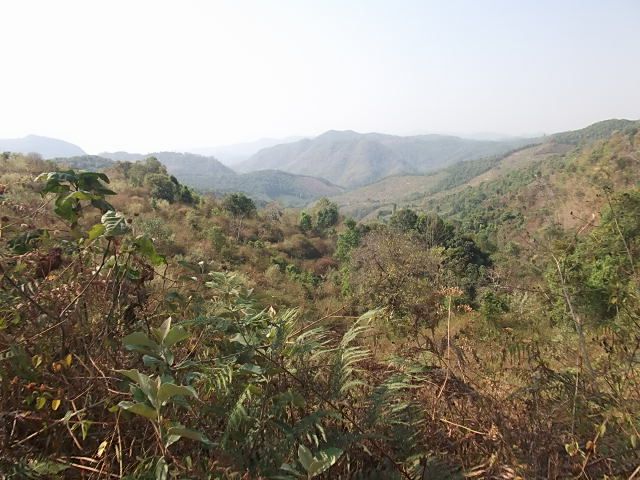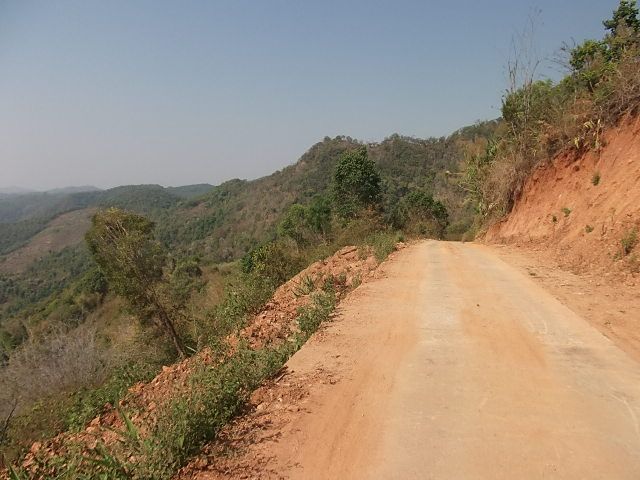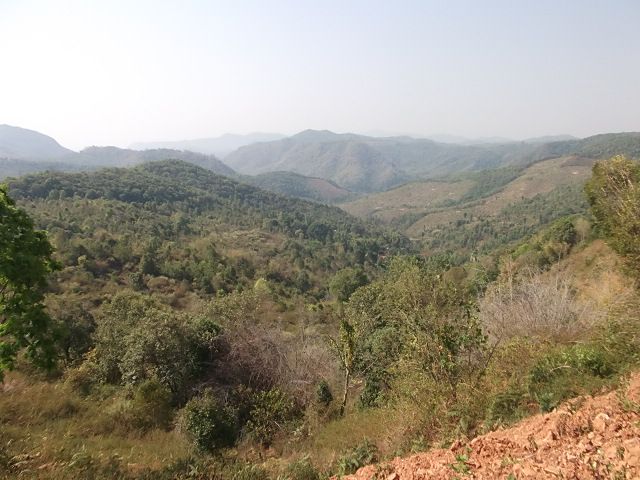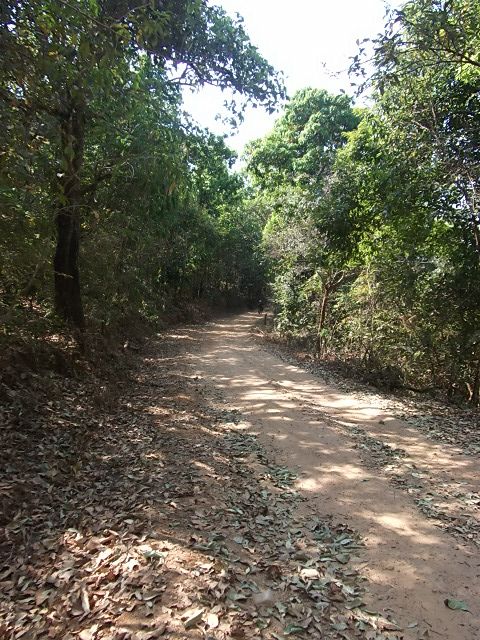 The dirt starts at N18.08.401 E098.05.602 and from then on its a mix of dirt and concrete for a while


Through the trees I can see the 108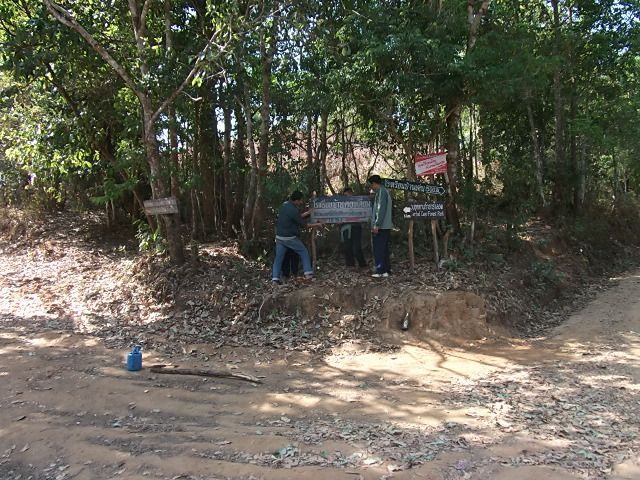 I am told here that both ways are dead ends, I take the left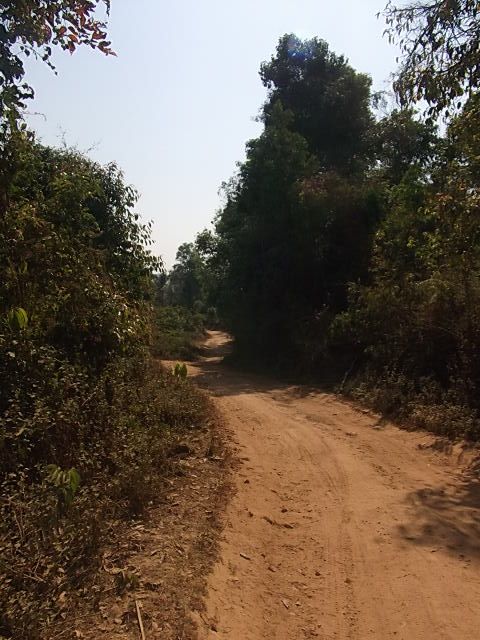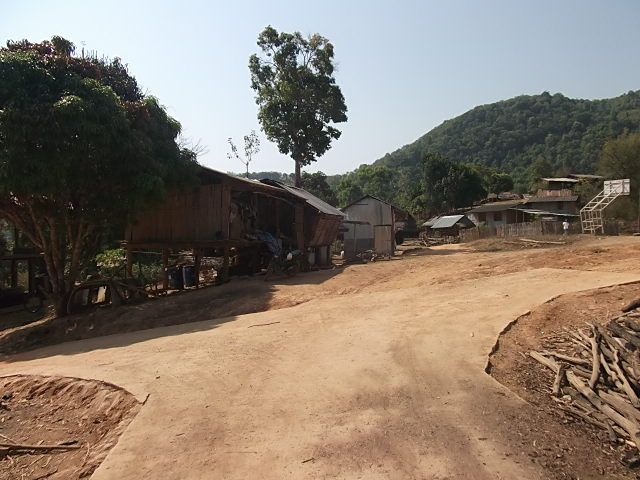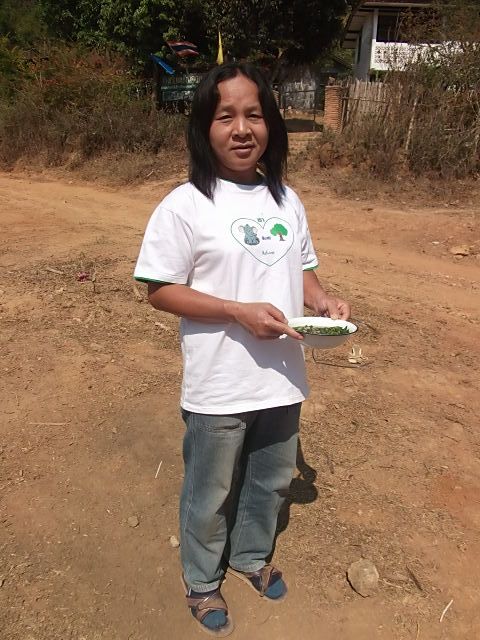 I reach Doi Liam and chat with the school teacher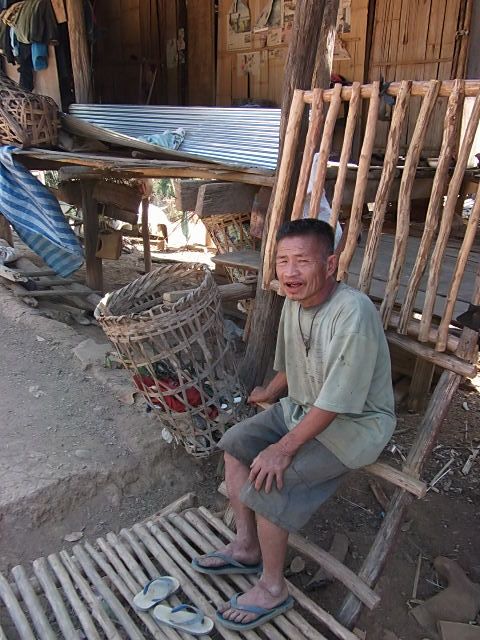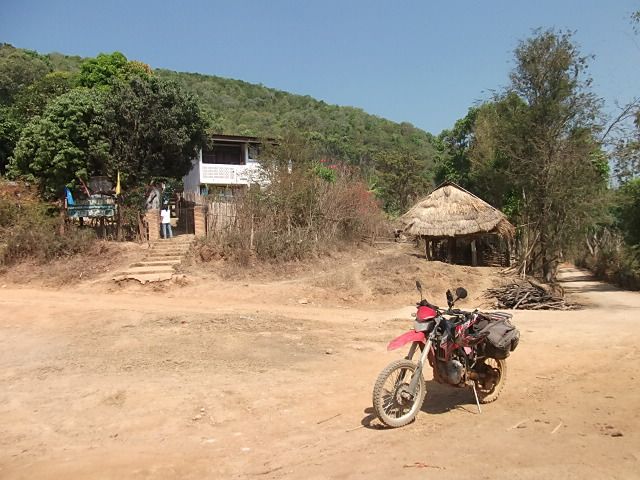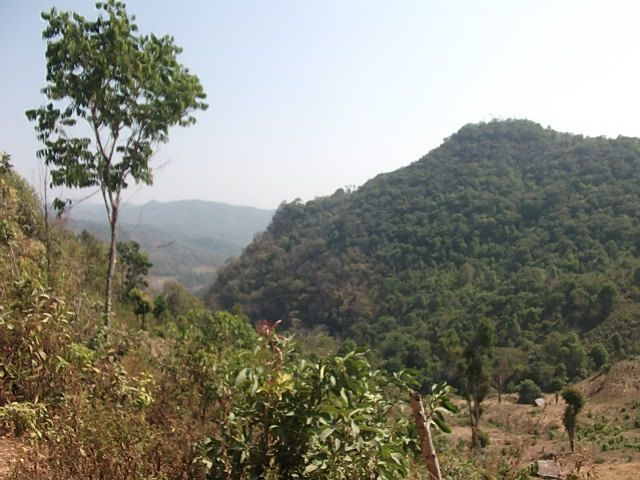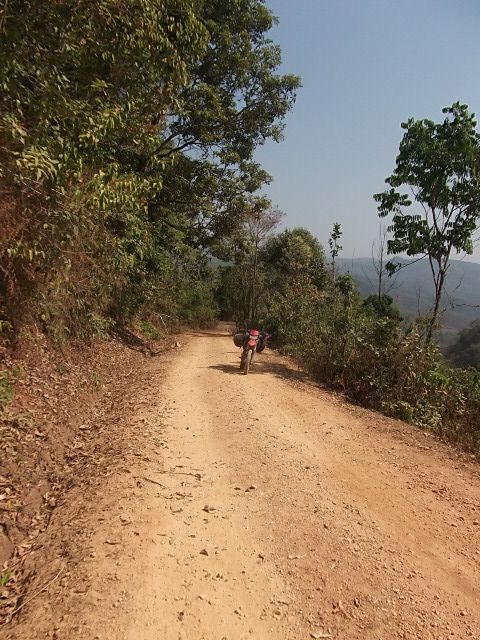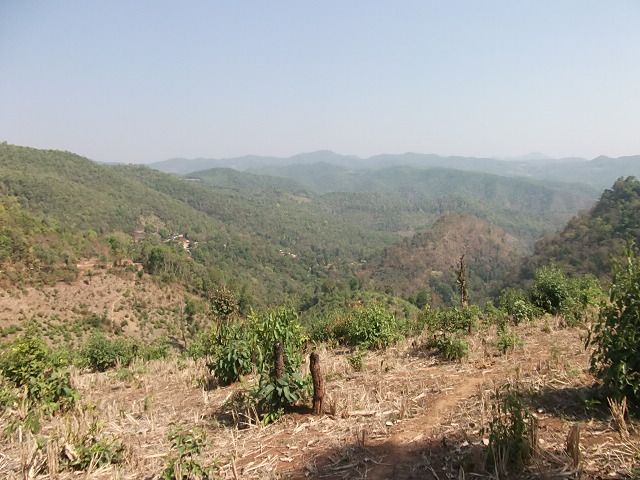 Pleasant easy riding and great scenery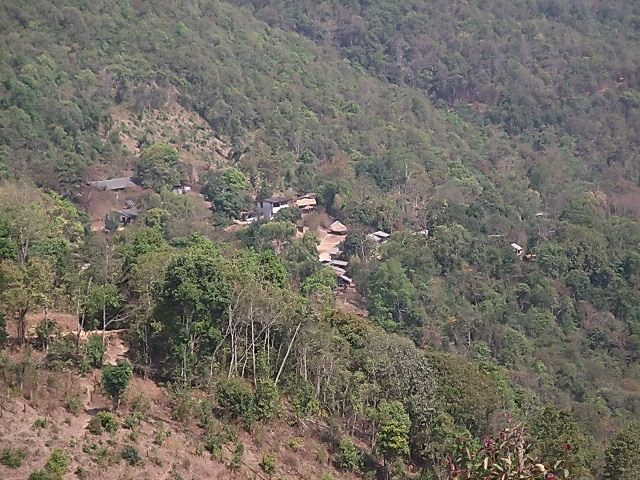 Ban Buak in the distance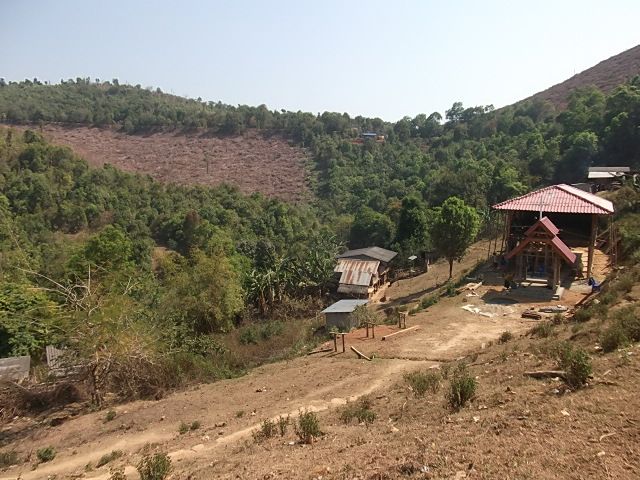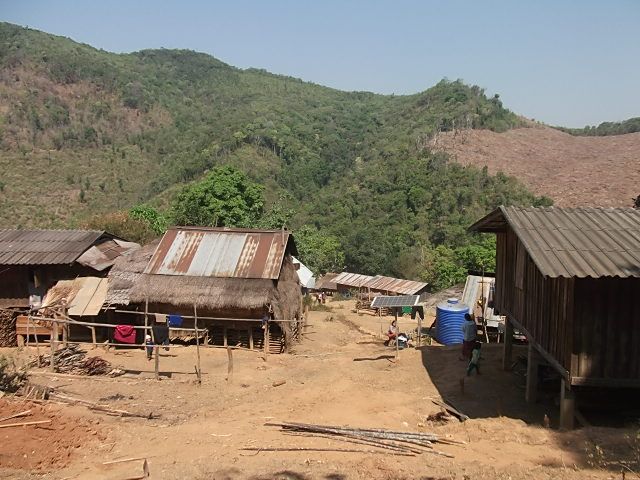 Fuel is sold in bottles at N18.06.151 E098.06.173 here in Ban Buak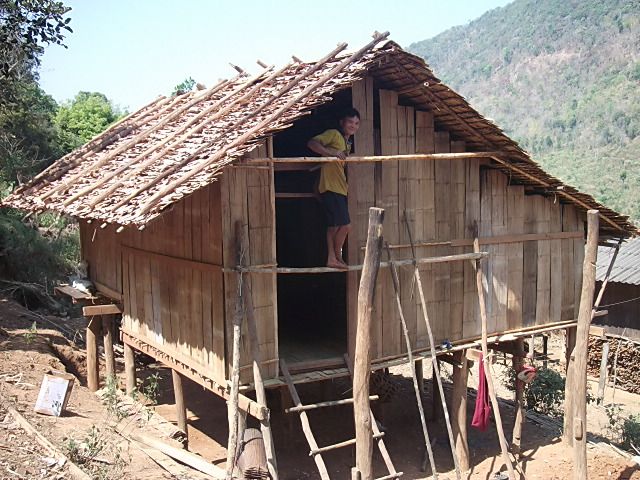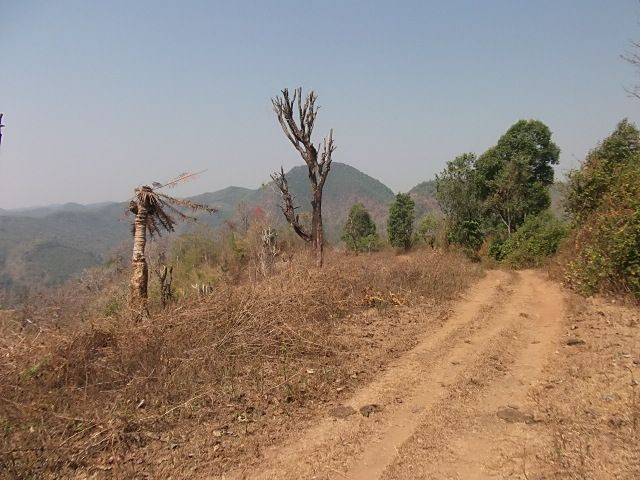 Theres a forest park a bit further on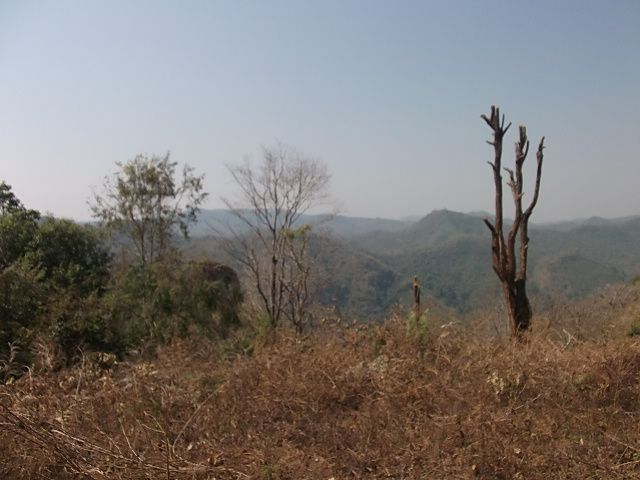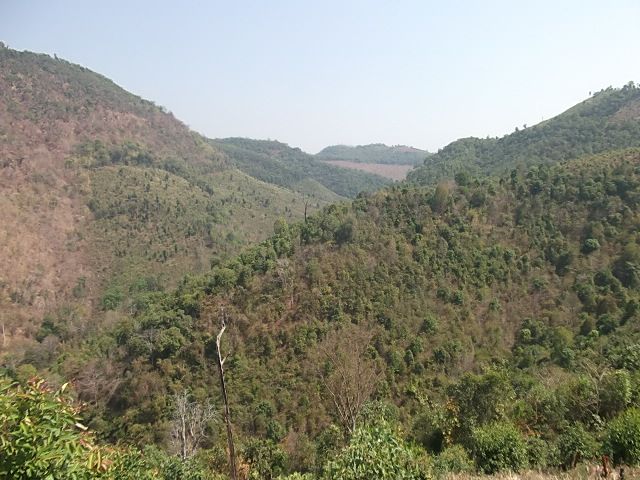 Its lovely and clear here at the moment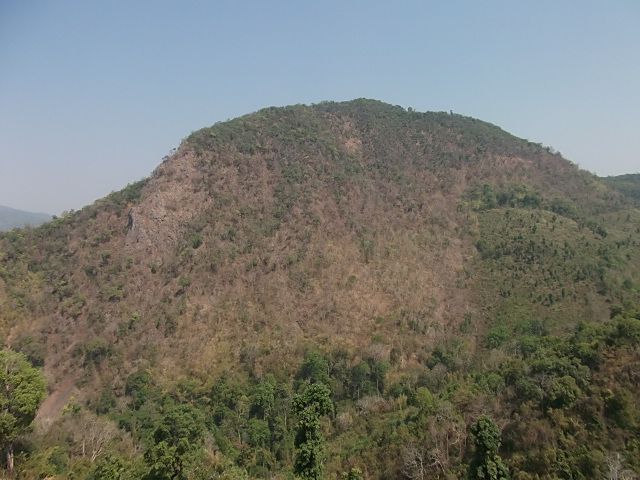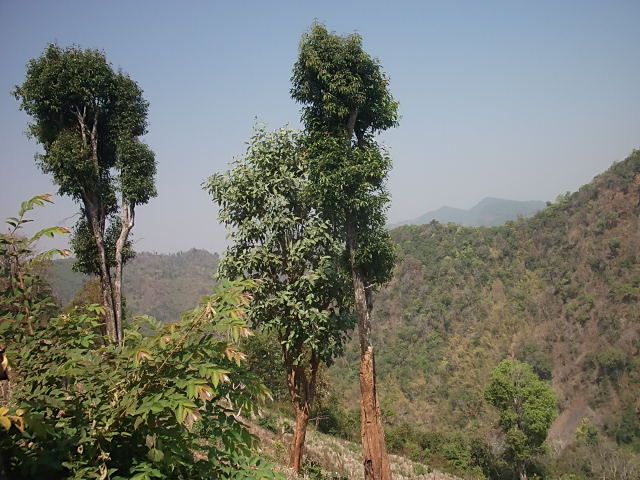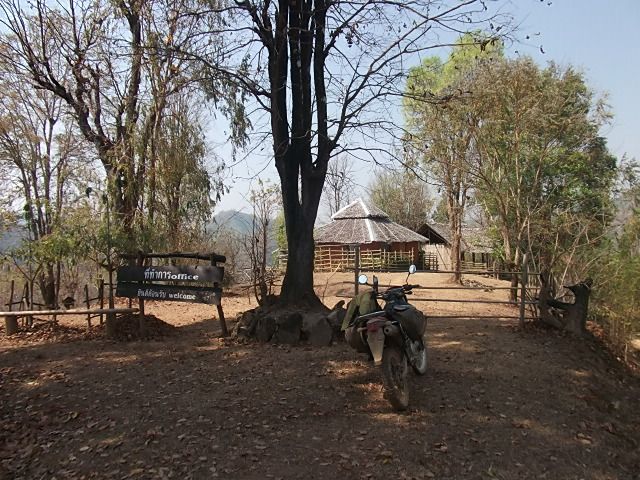 This place looks deserted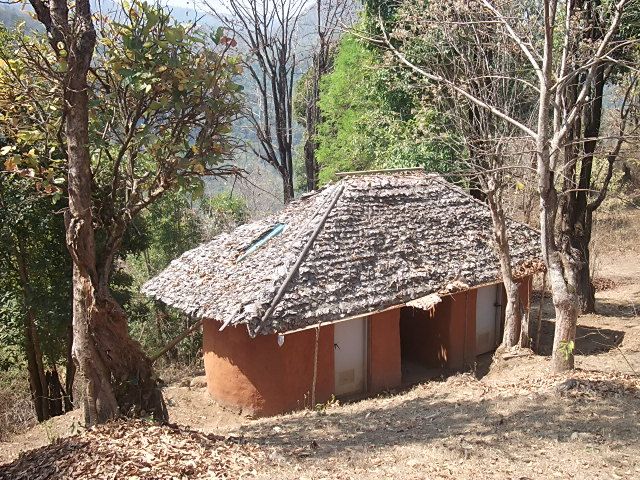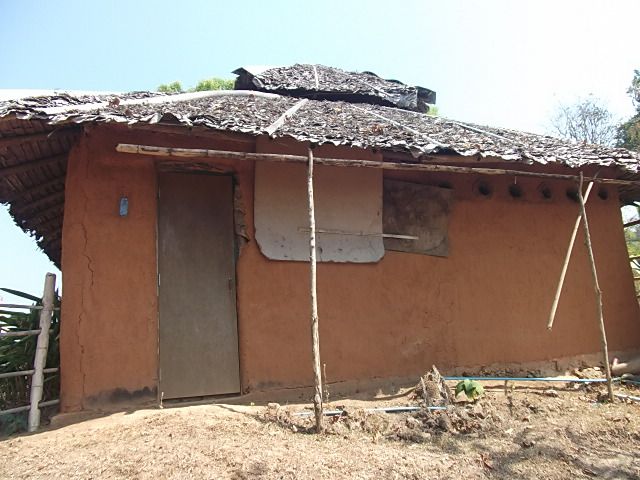 Its nice to see these building materials being used but its all locked up and no sign of life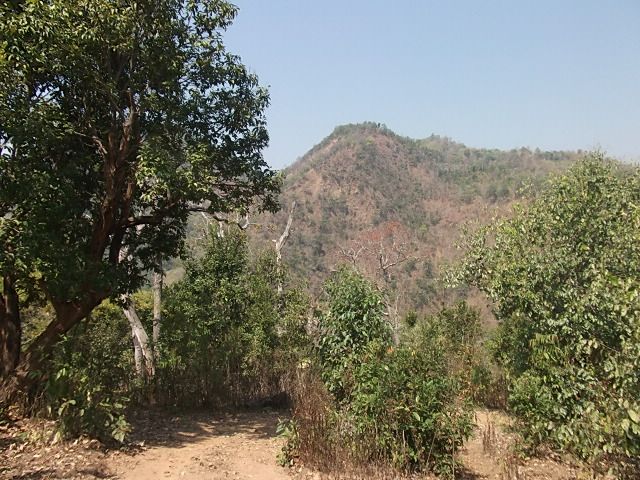 Theres a track running on and it comes to a fork, while I am pondering which way to try first I hear a bike coming up the hill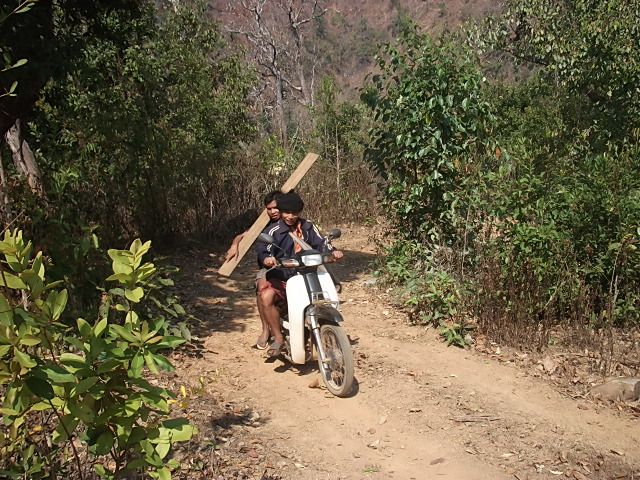 That doesnt look like a freshly cut piece of timber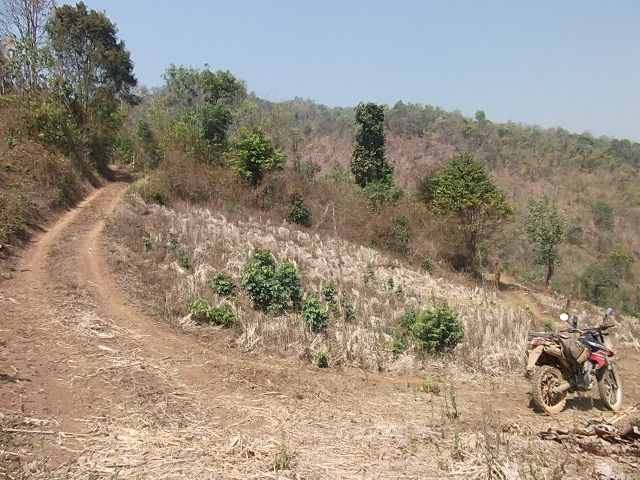 I decide to try the way they have just come from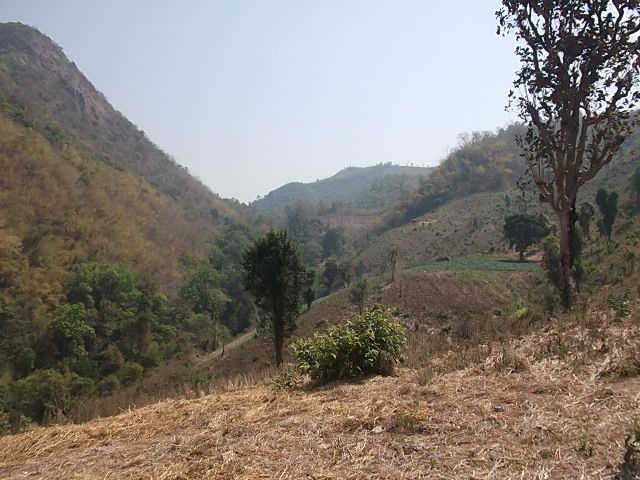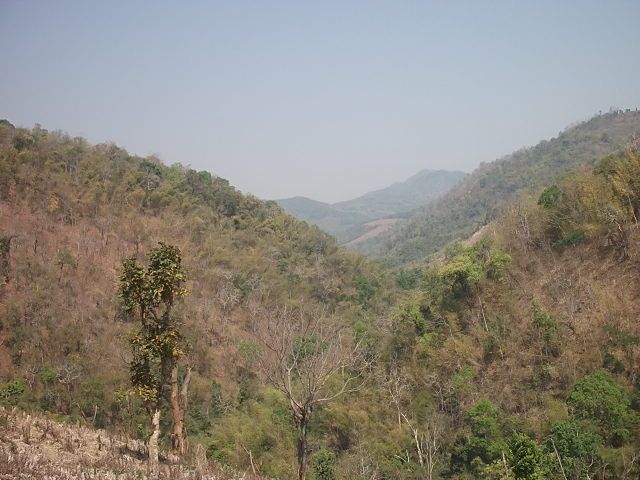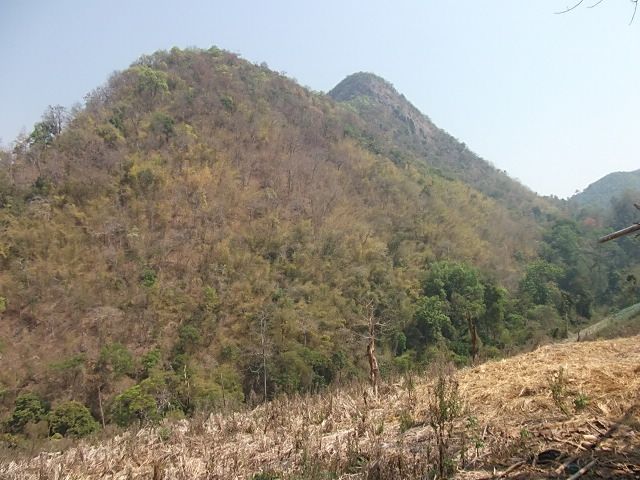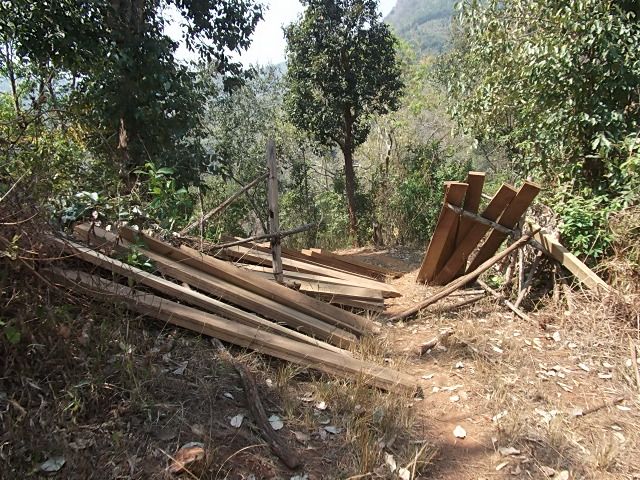 Their timber supply, from here its only a single track going downhill and I proceed with caution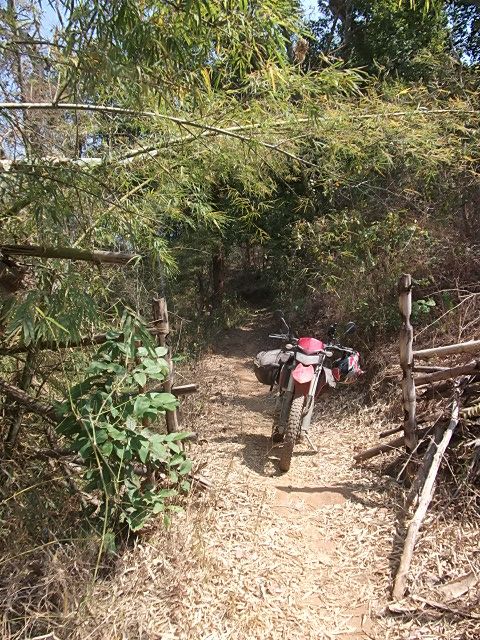 Heres far enough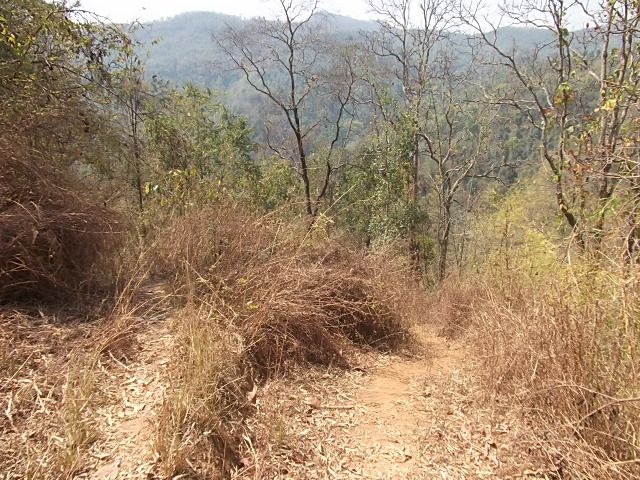 There were no other bike tracks going down here and now its only a bumpy footpath so its turnaround time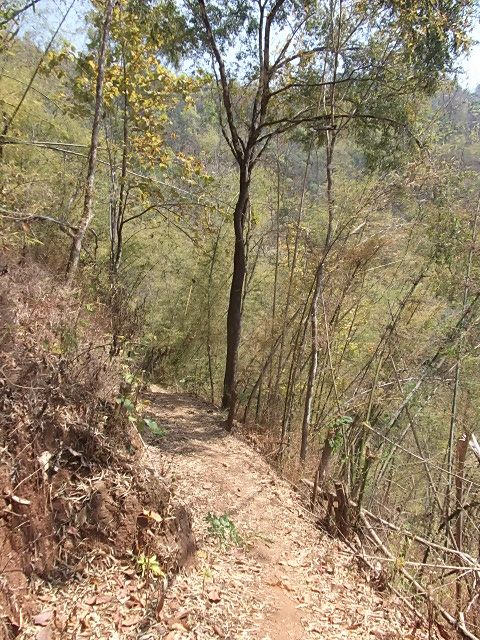 I try the other fork but again its only a single track going downhill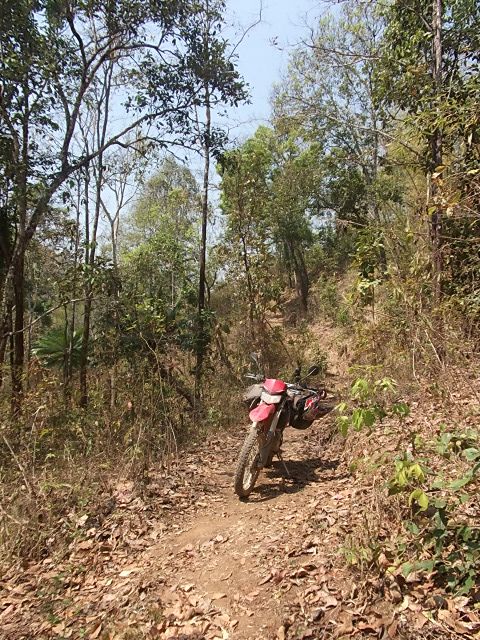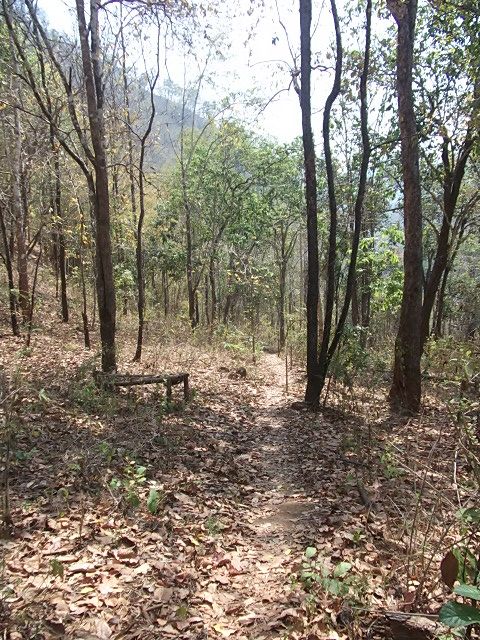 Its pointless carrying on as the track is blocked ahead by a fallen tree.
Both tracks were quite close to dirt tracks heading east from the concrete road that goes south from Mae Ho but theres possibly no way to join them up


Time to ride back and enjoy a few more turnoffs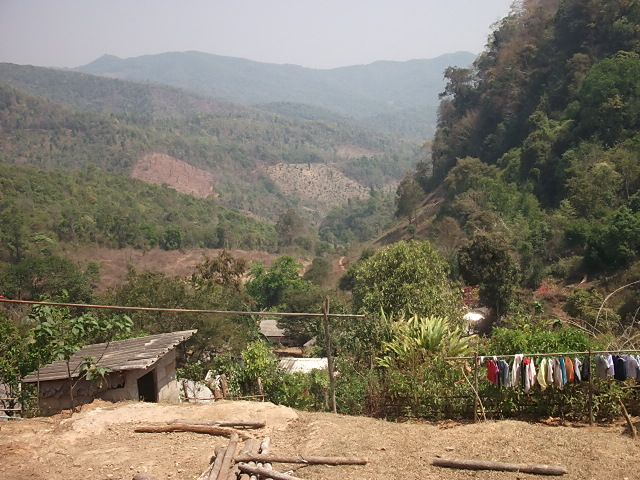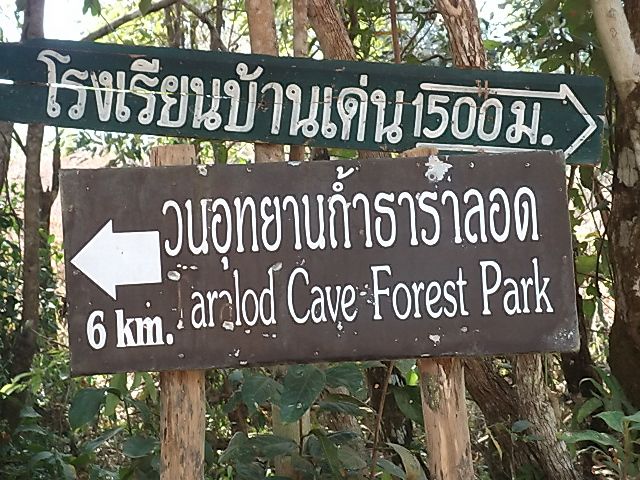 Apparently there was also a cave at that forest park but no one there to point it out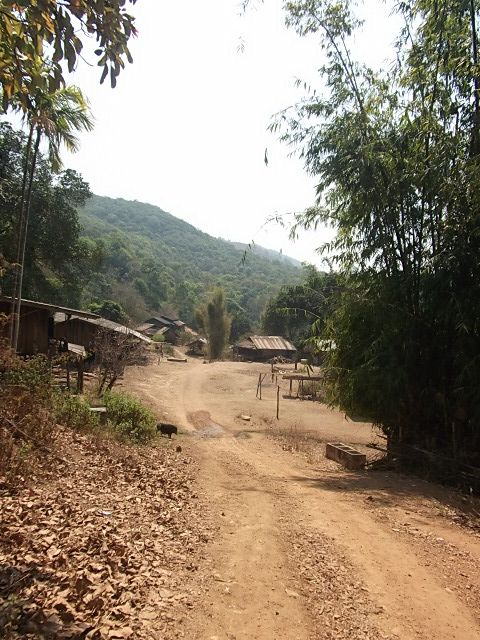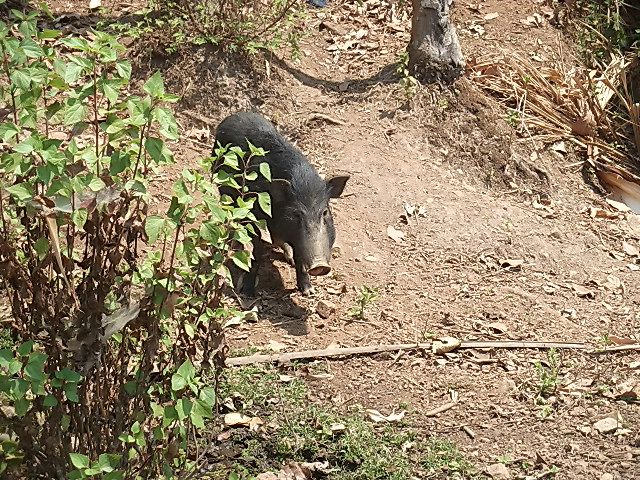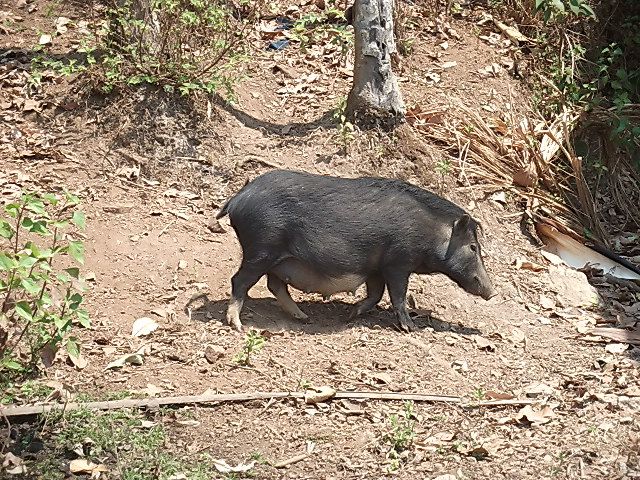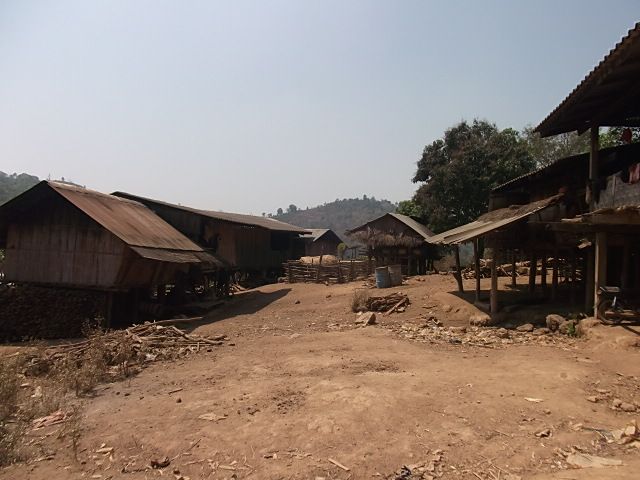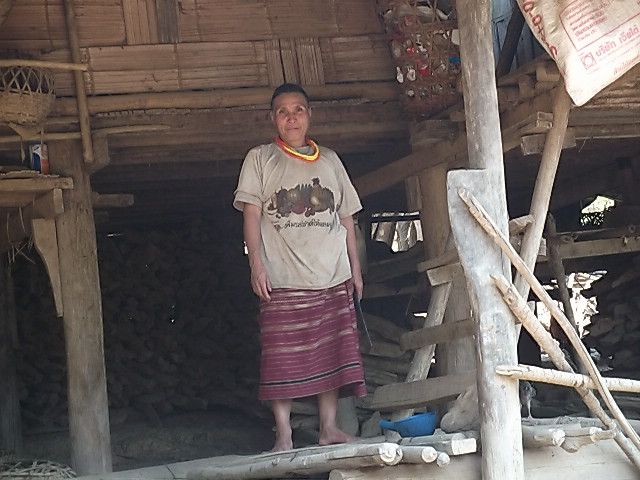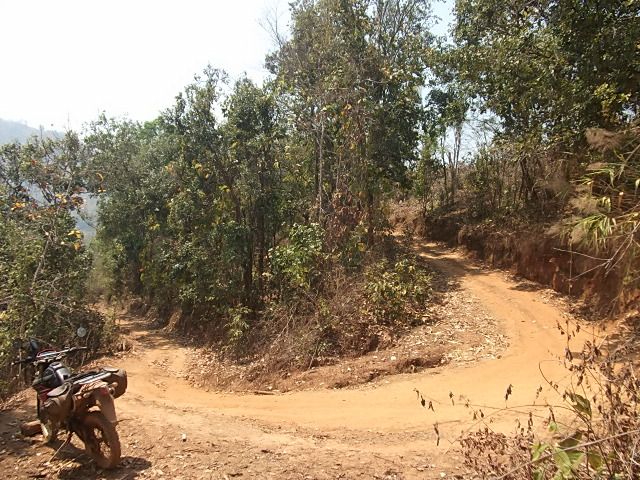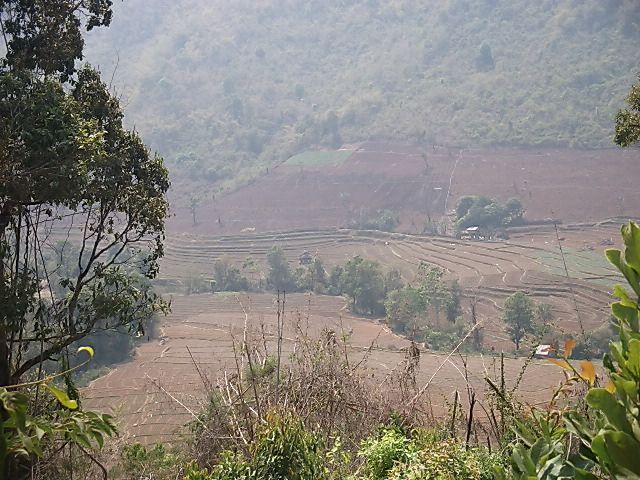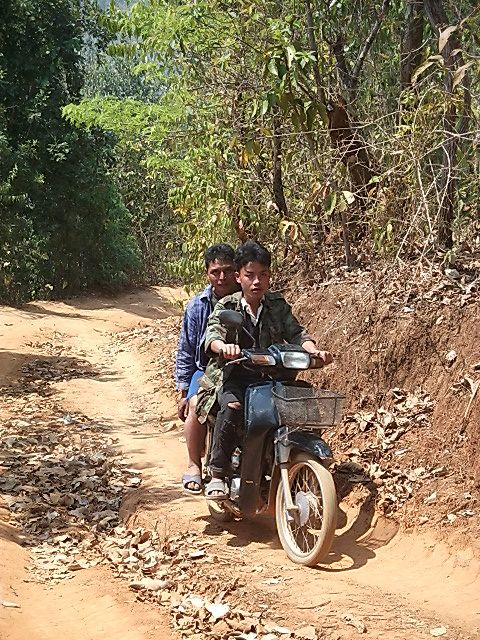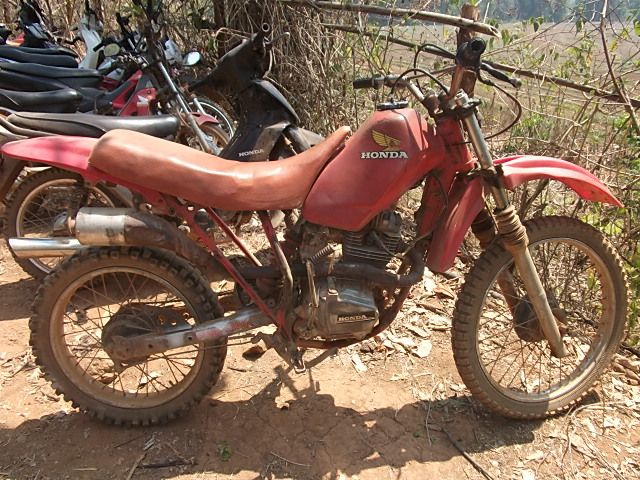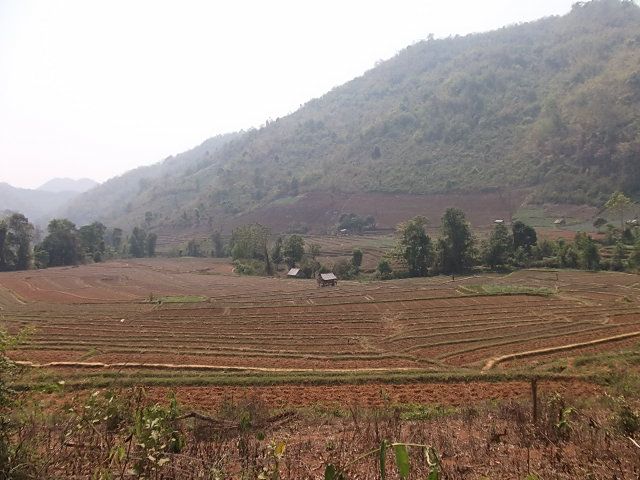 The end of another track and time to ride back to the 108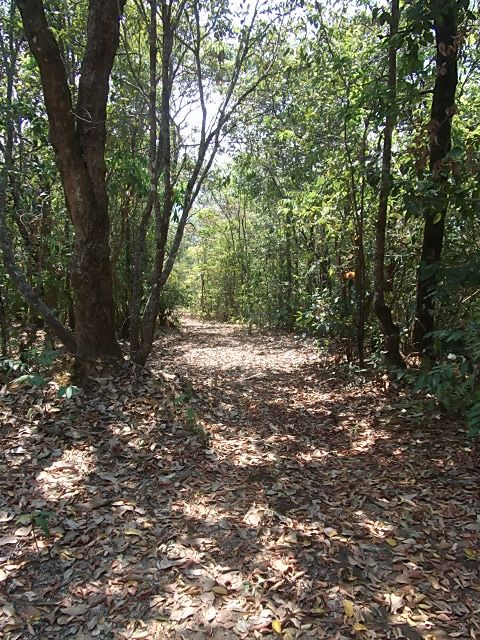 Just before reaching the 108 the ESRI shows a track to my left that will loop back to the 108, I try it for a very short way but theres no sign of anything else having been down here and its well overgrown so I decide to try it from the other end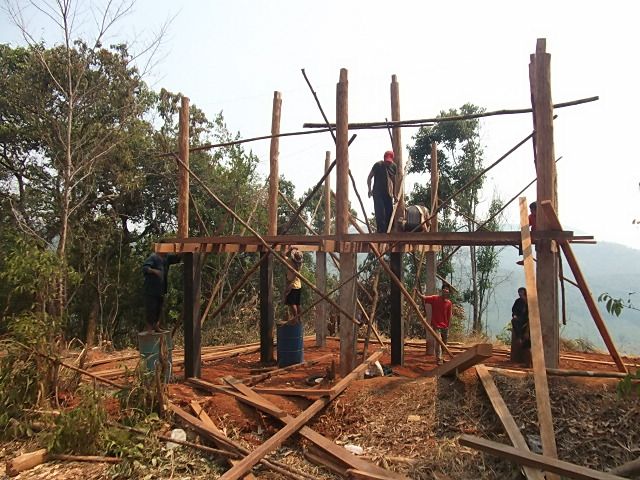 I turn left onto the 108 and after a short distance I take a left and the dirt starts here at N18.08.085 E098.04.758.
Theres a couple of new houses being built here just off the 108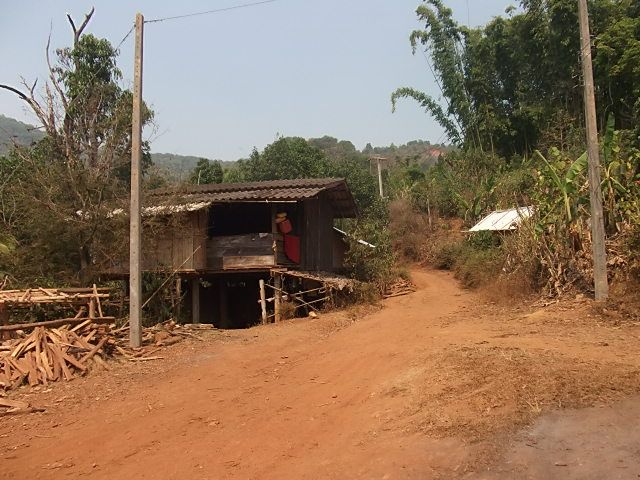 Not far in and theres a small village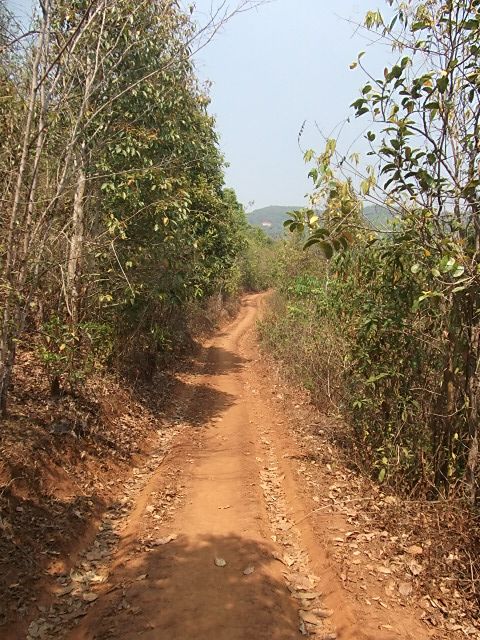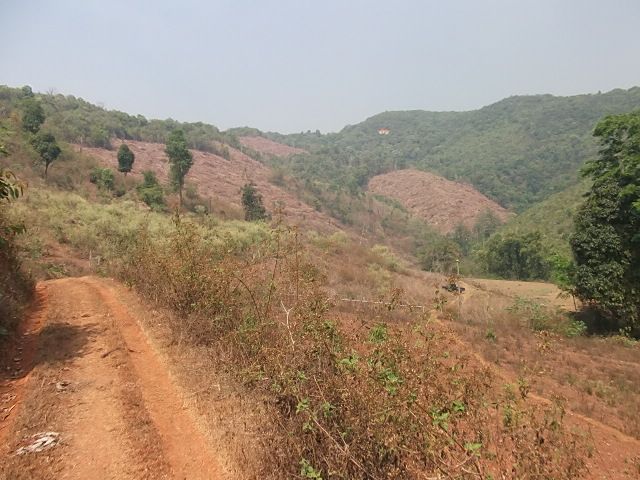 Out the other side of the village and its a pleasant track with good scenery


According to the ESRI I need to ride straight up through that lot, I dont think so somehow and its turnaround time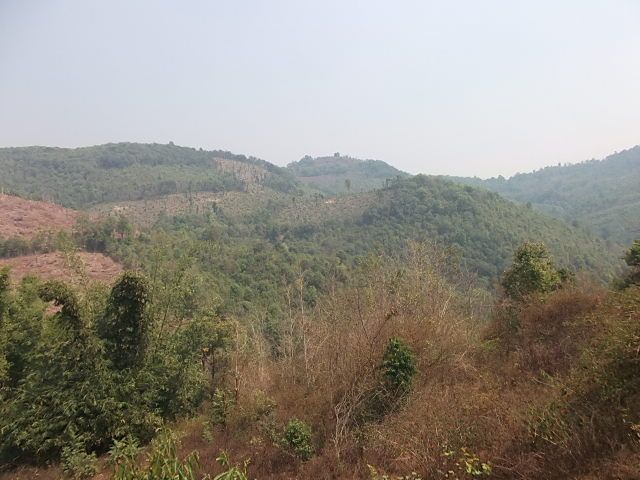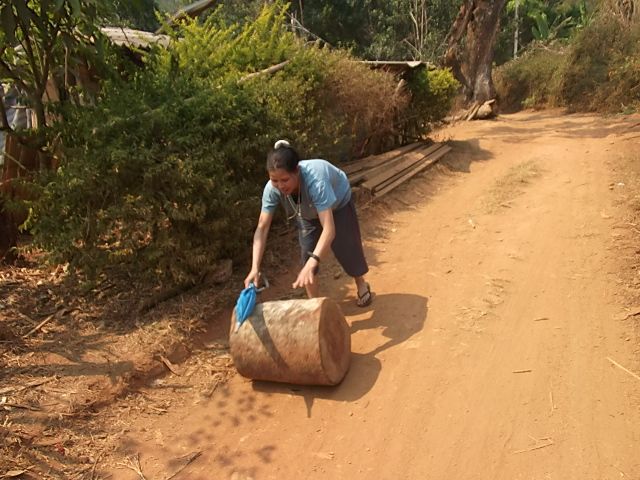 Riding back through the village


I have hardly seen any snakes this holiday and this one nearly got away but it was having difficulty climbing up the steep bank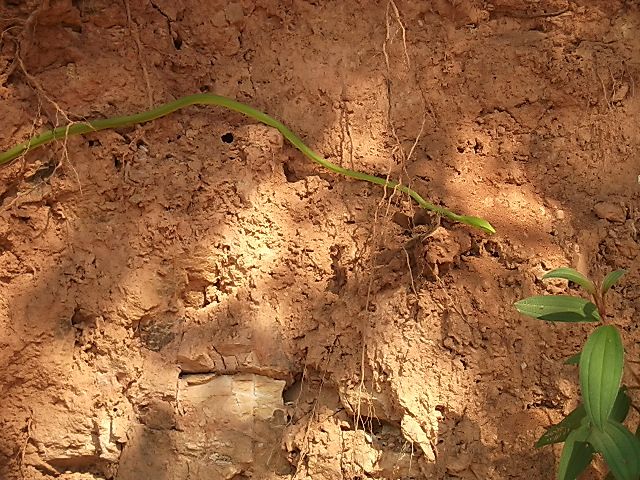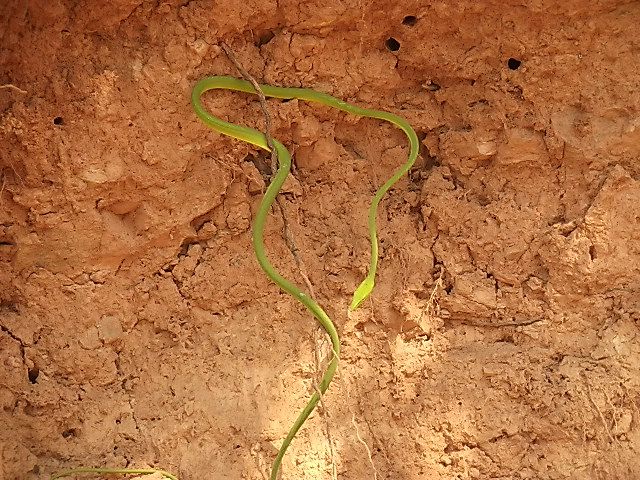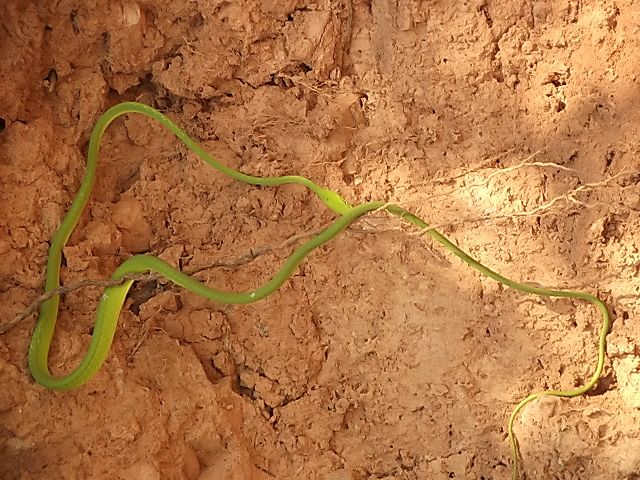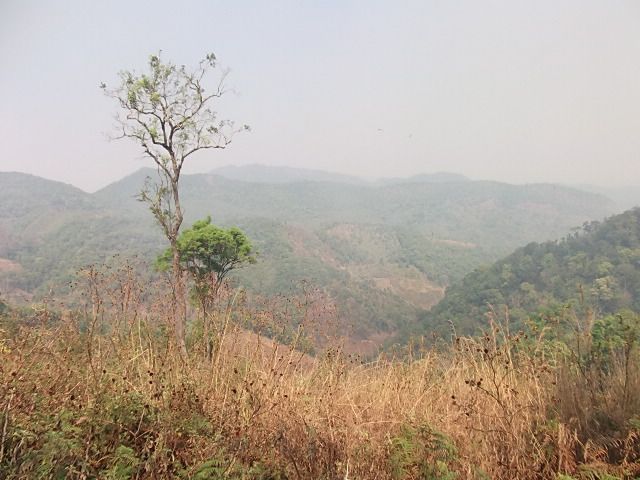 I decide to ride the concrete road to the south of Mae Ho to try a dirt track heading eastwards that was very close to where I was heading westwards this morning.
This is the view looking east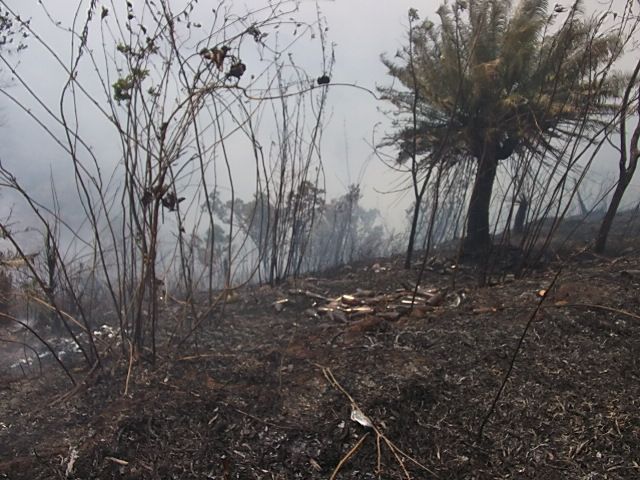 This is looking west and not much to see apart from smoke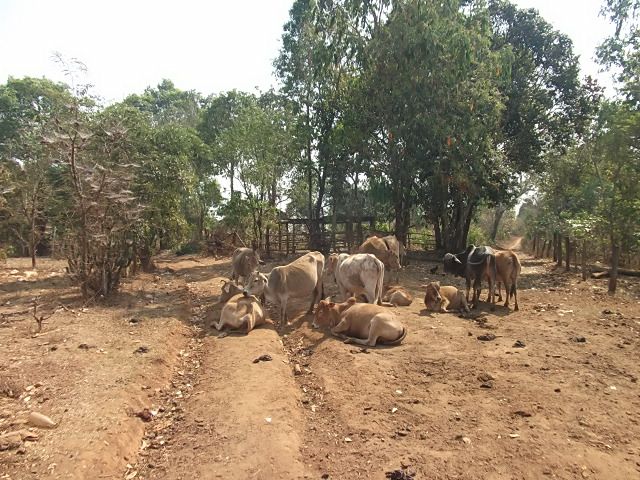 I reach Mae Ka Na and take a left onto this track which turns to dirt at N18.06.635 E098.03.172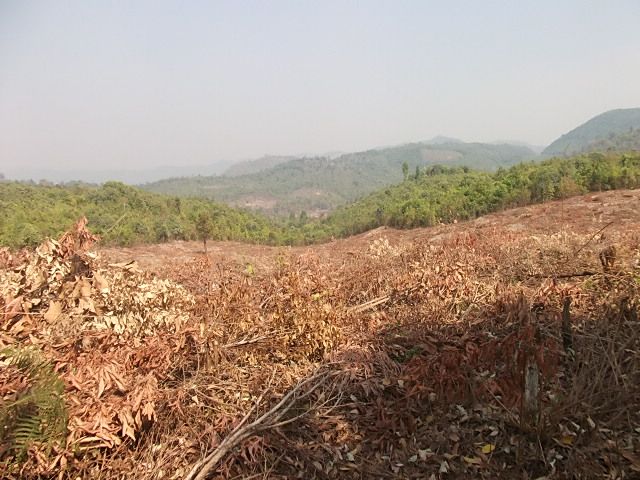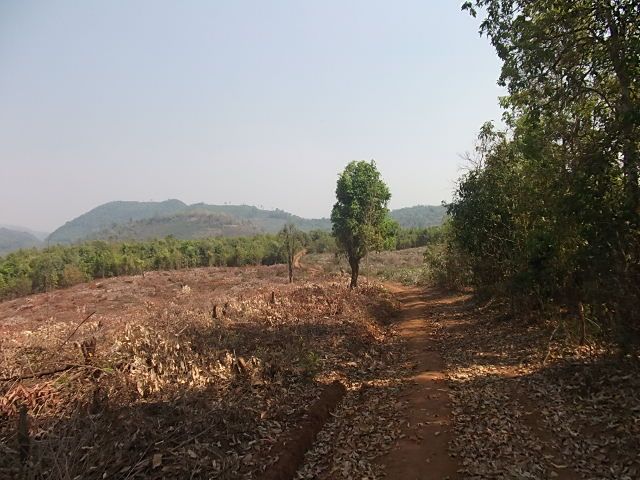 Its nice scenery and the track is okay to start with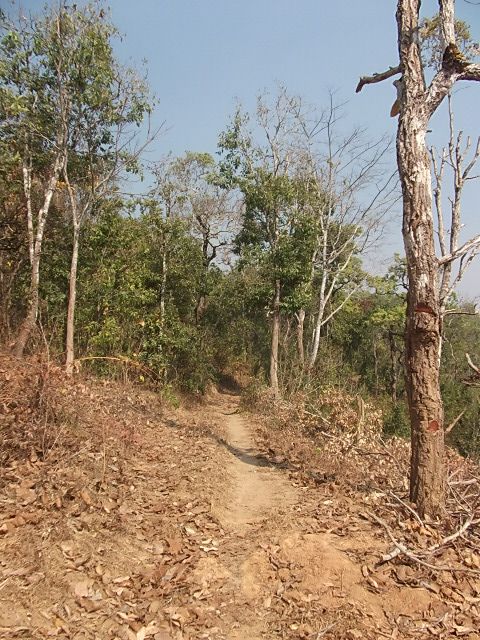 Then its very badly rutted before getting very rocky and finally turning to single track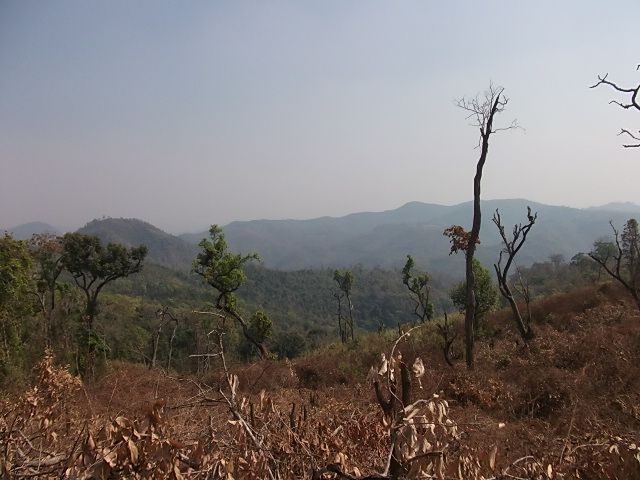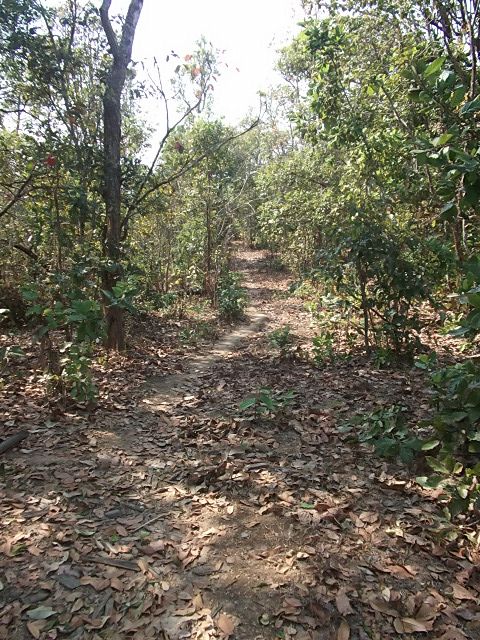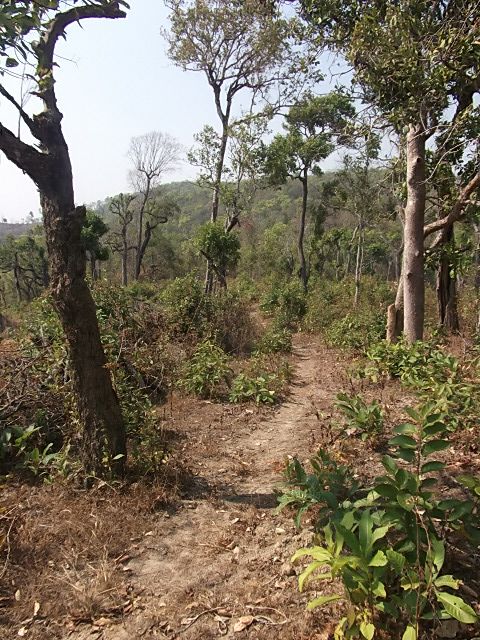 Its just a path through the trees now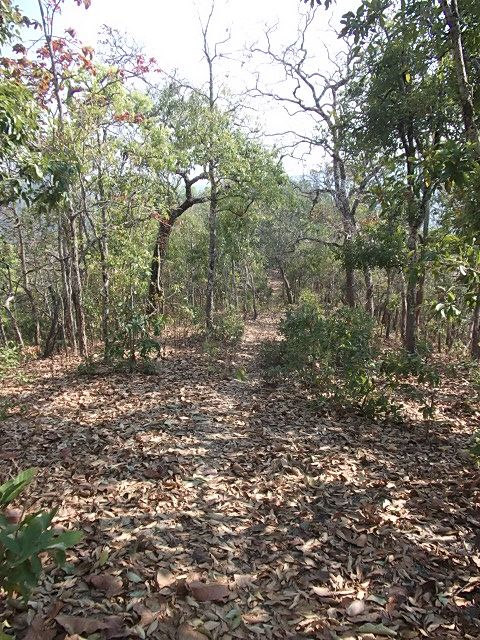 There no sign of anyone using this, no rubbish or empty bottles and I decide to turn back as I dont believe there is a way across to link up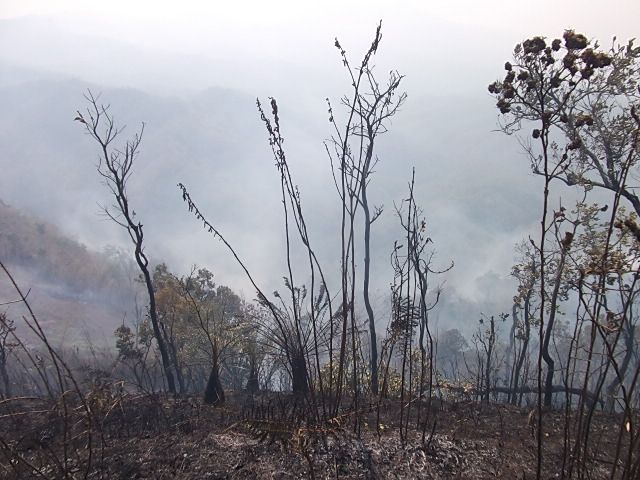 On the way back and the fire is still burning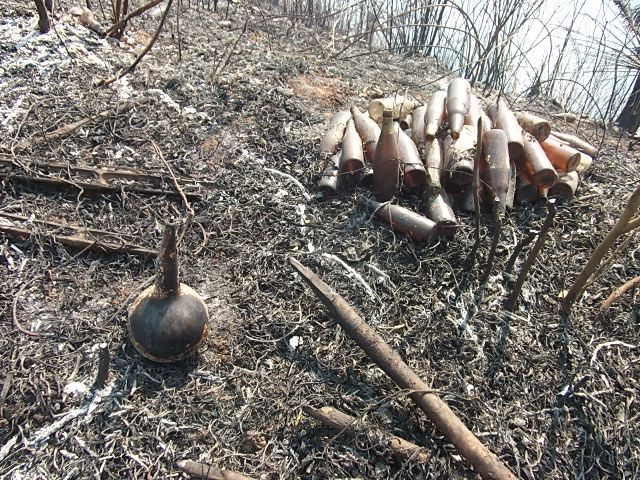 Amongst all the bottles I find what looks like a differently shaped bottle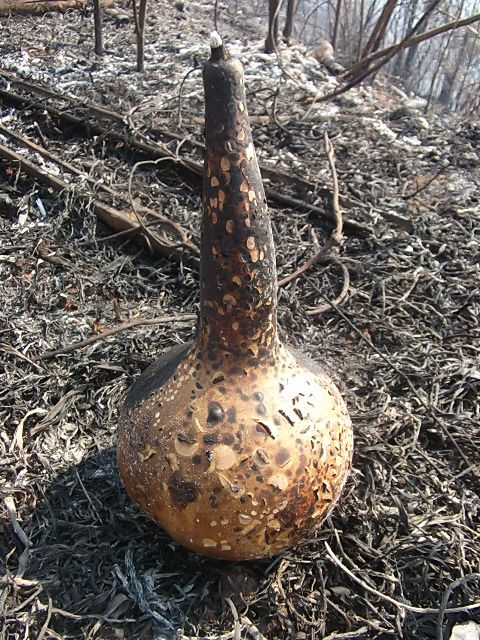 Picking it up I realise its not even glass and it bounces off the concrete.
I finally manage to break it in half after throwing it onto the concrete as hard as I could, some seeds come out of it.
Does anyone know what it is?


A lovely pork pasta dish at Northwest for 120 Baht