The route 108, 4014
Total distance 102 km


Todays trip is my last in Mae Sariang as I move on to Mae Sot tomorrow and I thought I would have a nice easy day of heading east out of town and trying out a few short tracks off the 108 that arent on the map.
Dirt starts at N18.15995 E098.04307


Not far in and a fire is burning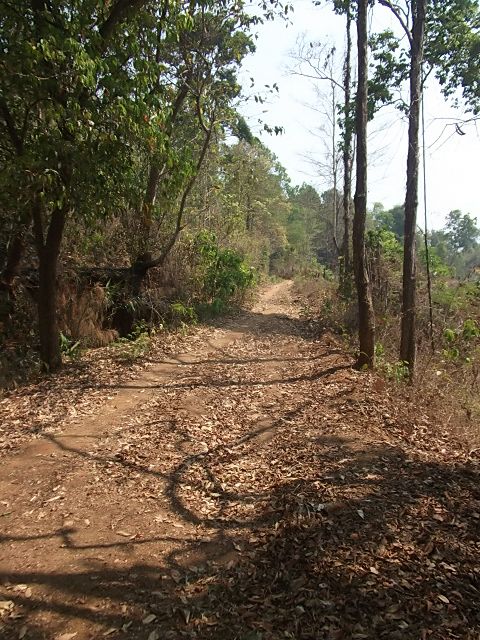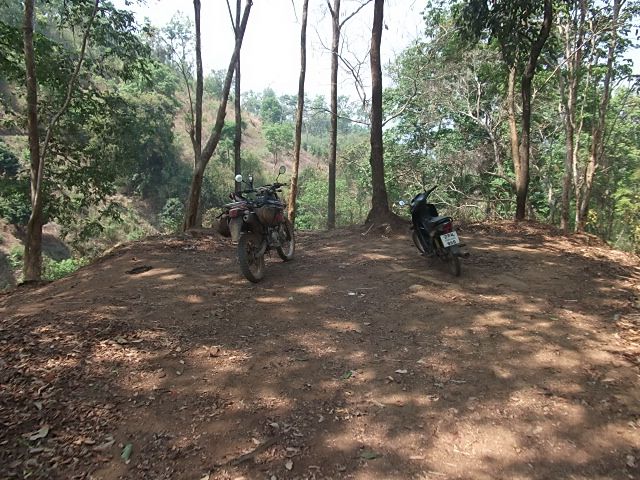 The wide track doesnt go far and although I can see a single track going on I dont follow it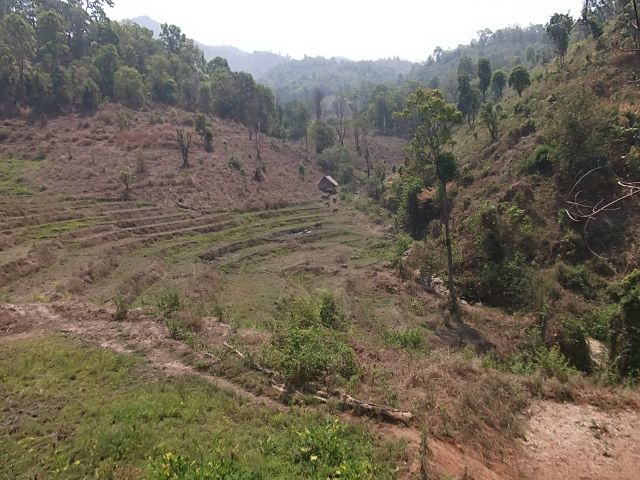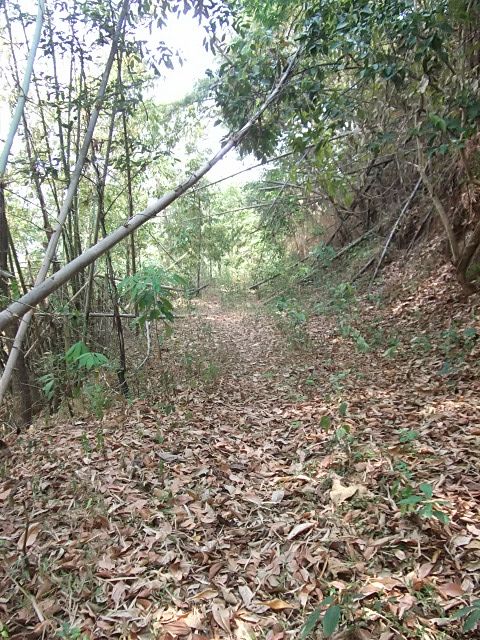 Riding back towards the 108 I take a turning to my right that doesnt look like it gets used much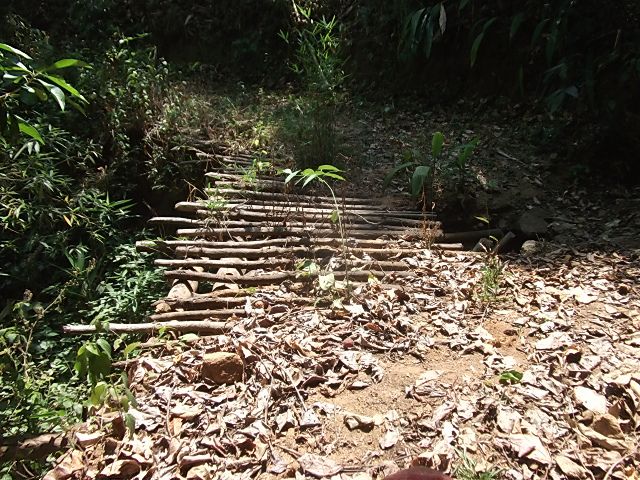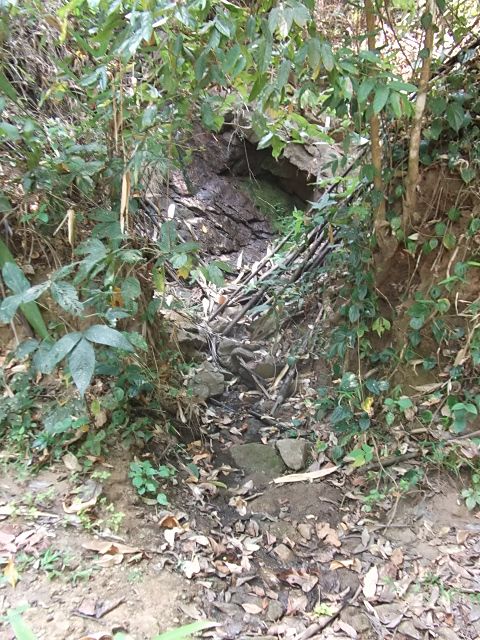 A dried up small waterfall here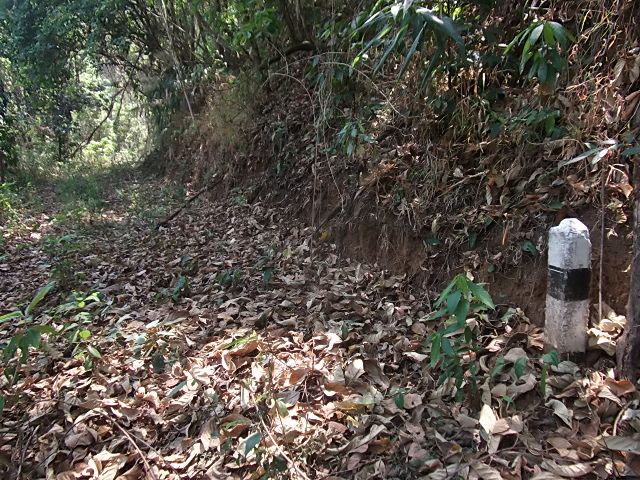 I am rather surprised at that concrete post there but then wonder if in the distant past this might have been the old 108, who knows?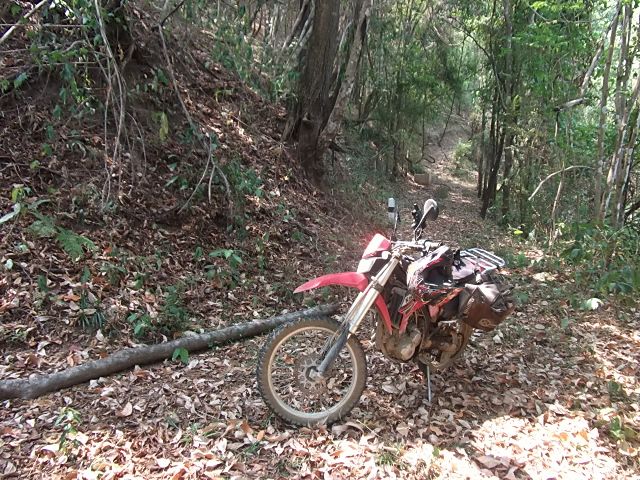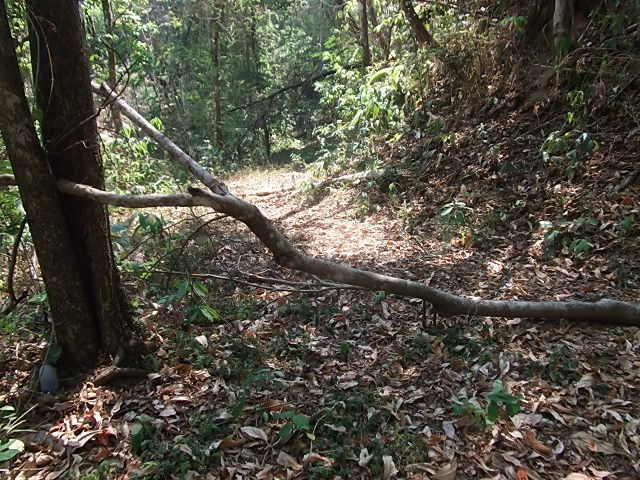 I leave the KLX at the obstacle and walk on for a few metres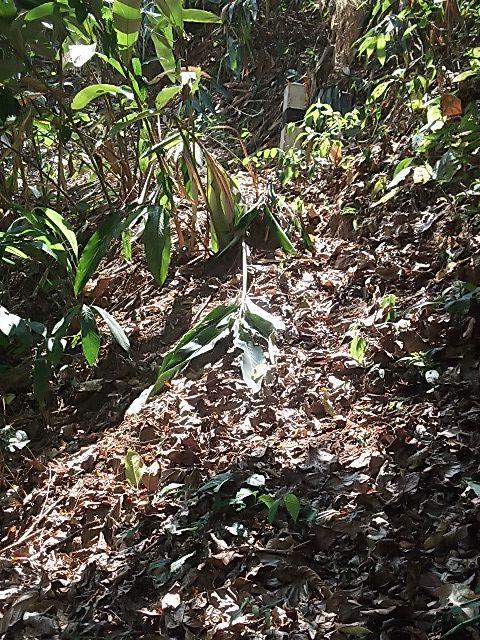 Theres a narrow track going uphill with another concrete post up there


Just a single track through the trees now so I ride back to the 108 at the same point I left it, in fact all of todays short tracks were ride there and back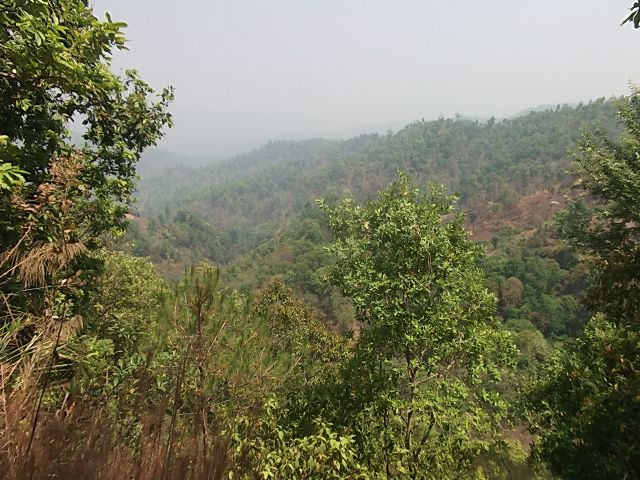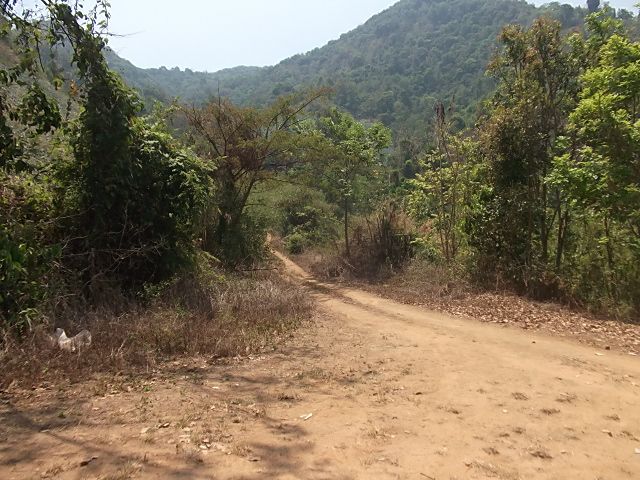 The next dirt track starts at N18.16251 E098.05344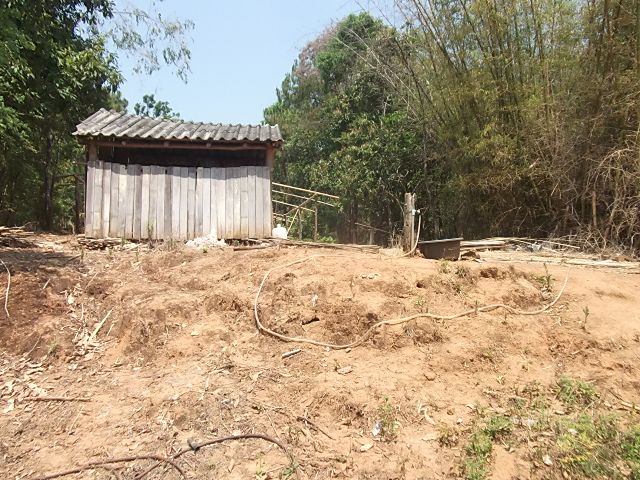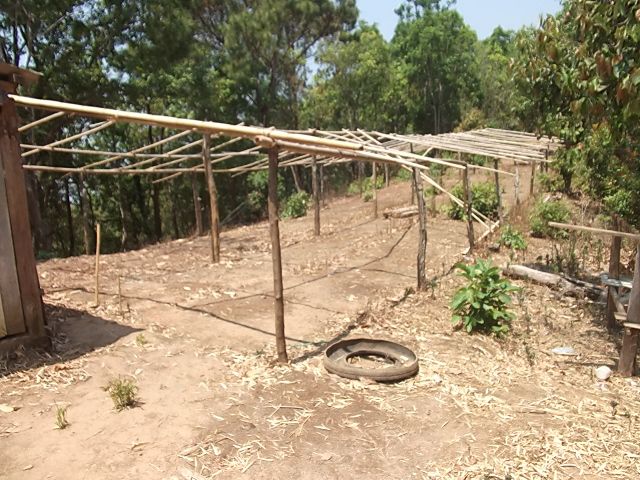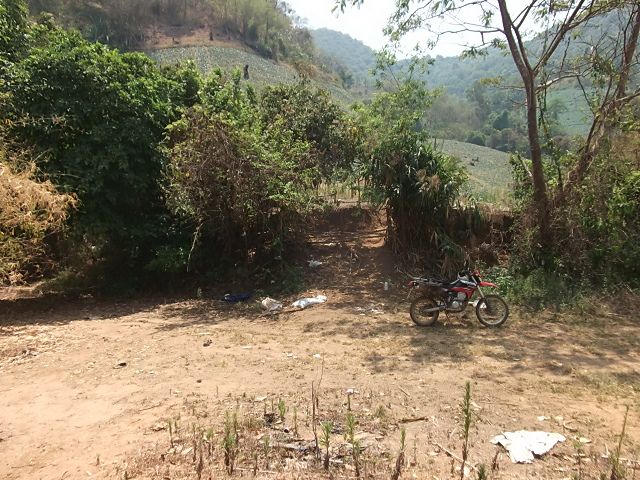 The track forks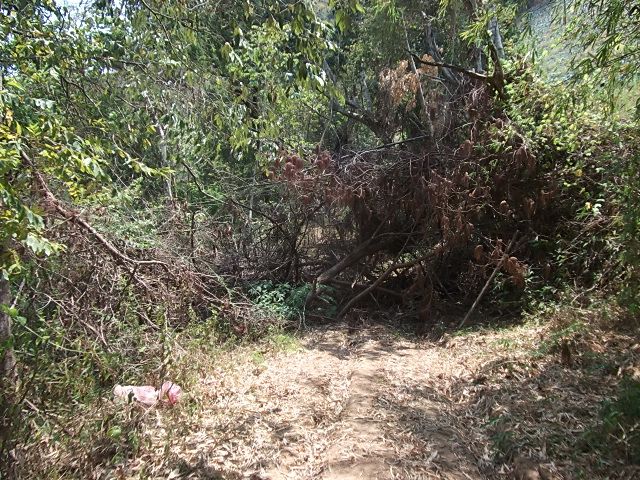 But no getting through in that direction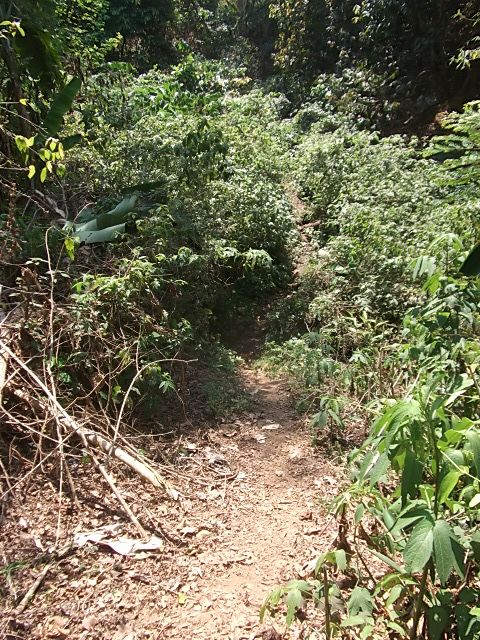 The other way soon turns to a single track that would be difficult to ride through so its an about turn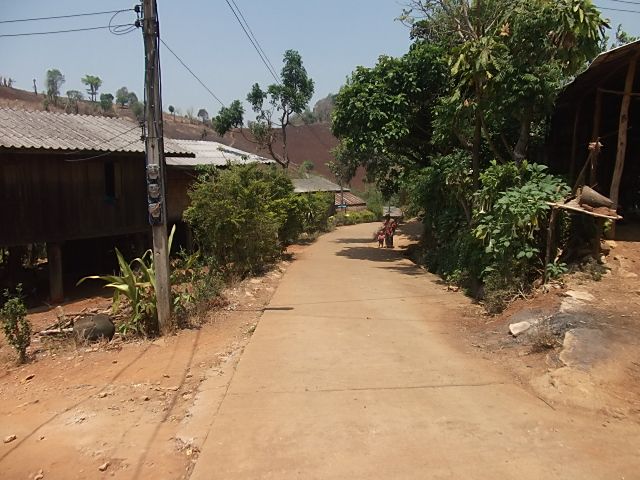 I take the 4014 and ride through Mae Sawan Noi at N18.17008 E098.07230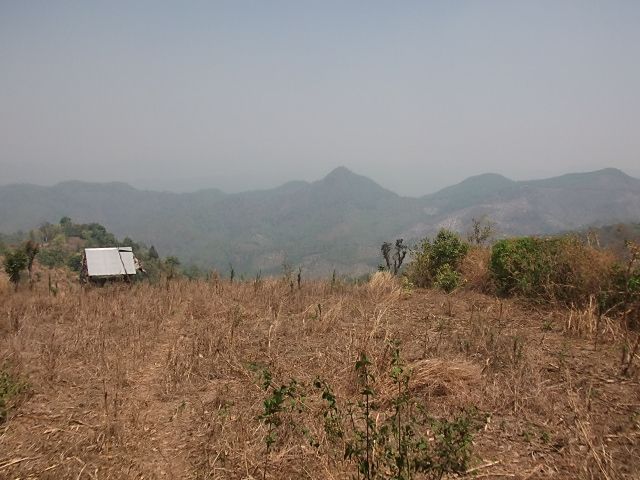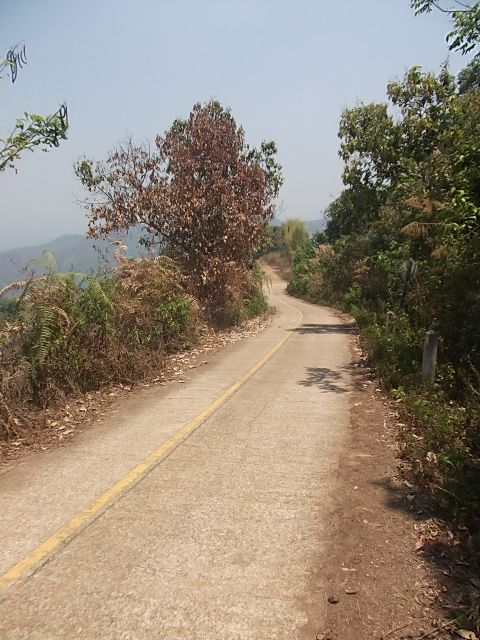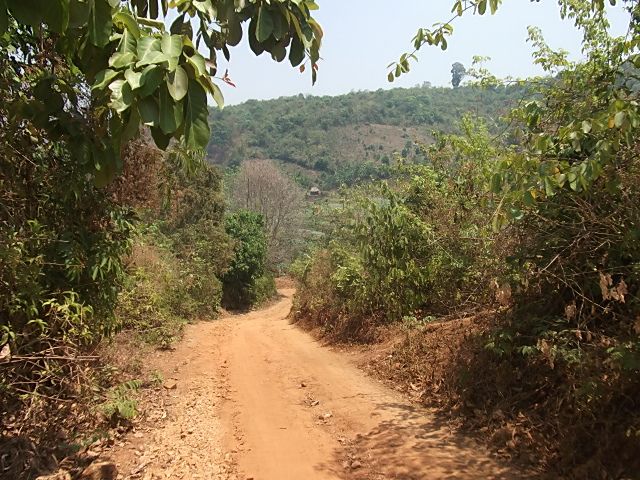 The track turns to dirt at N18.17894 E098.07089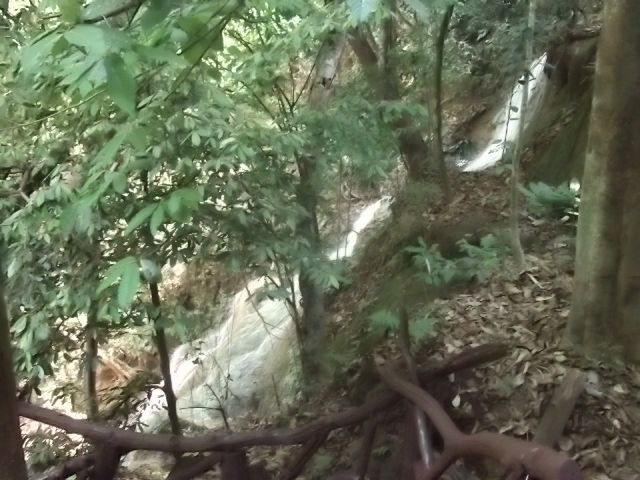 I climb down the steps to view the waterfall, the staff said it flows all year round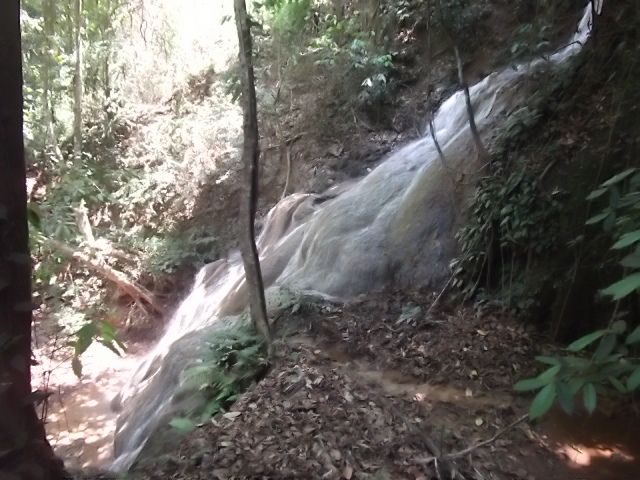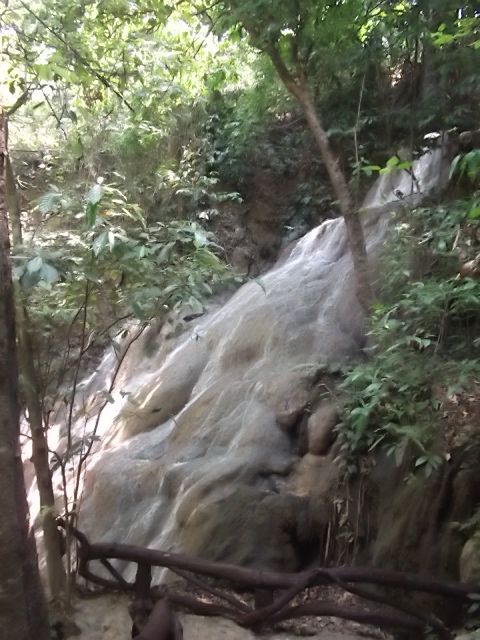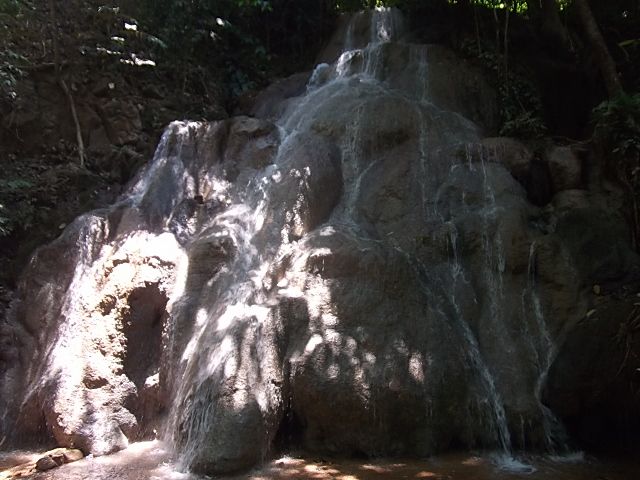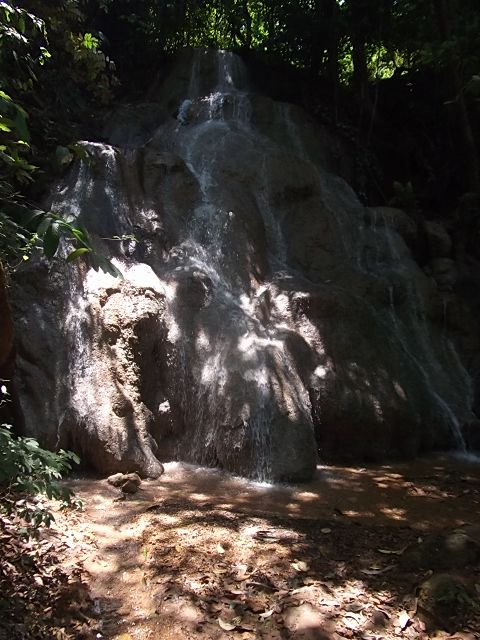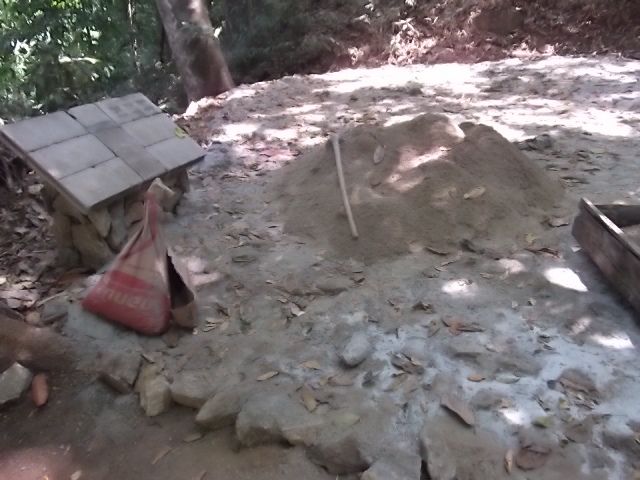 Lots of work going on here by the look of it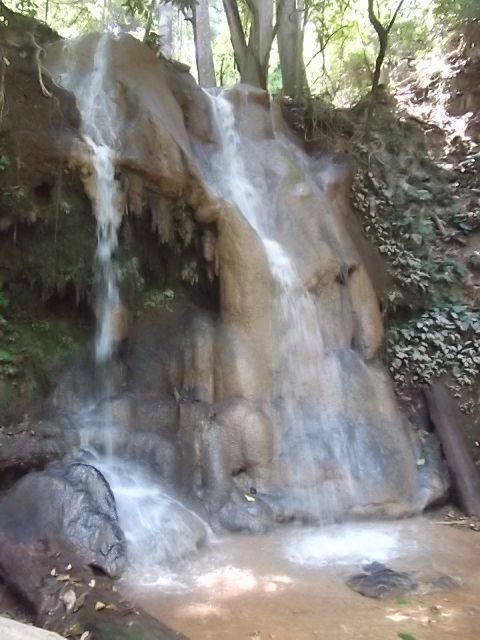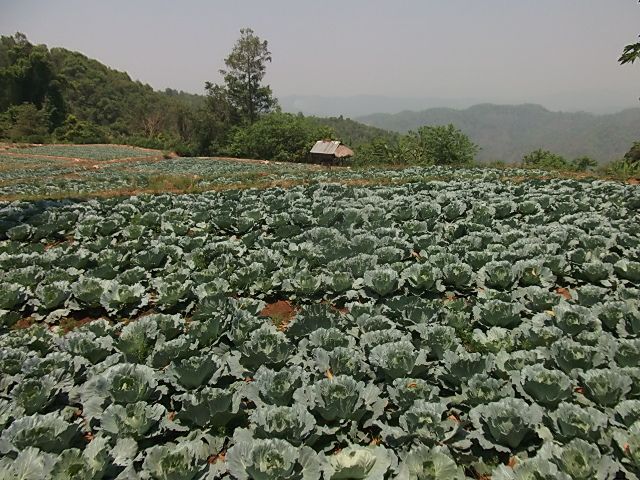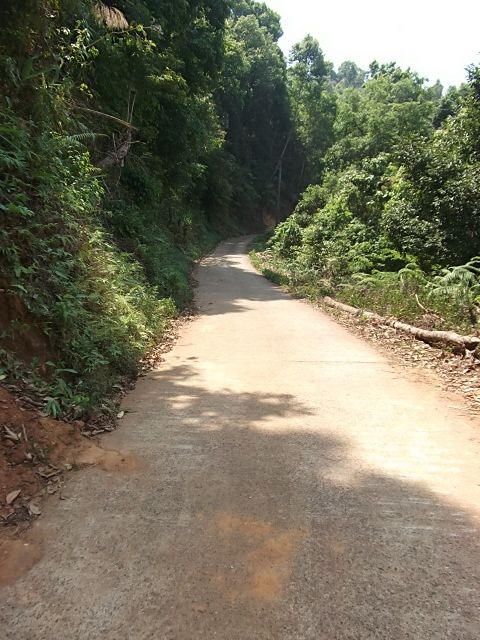 I ride further east then take a paved track to my left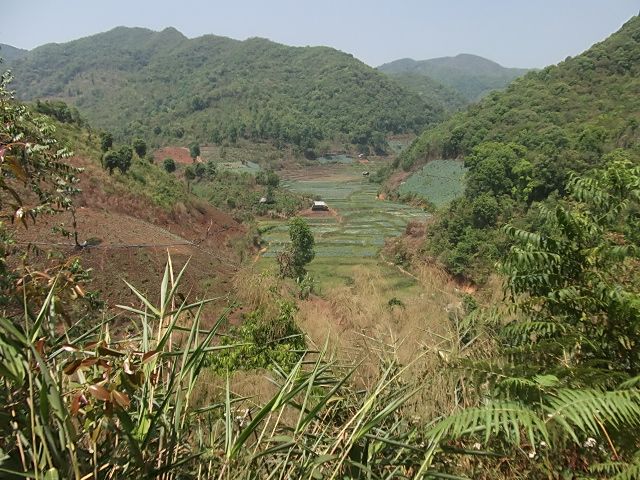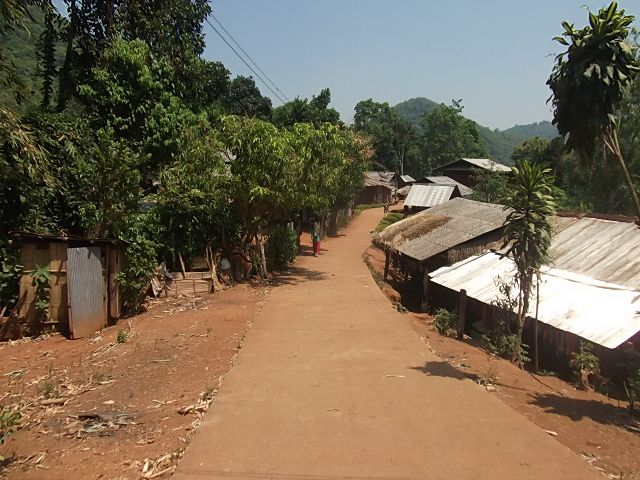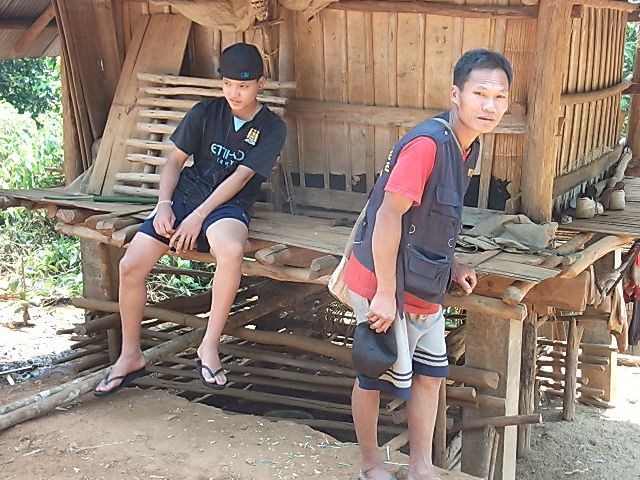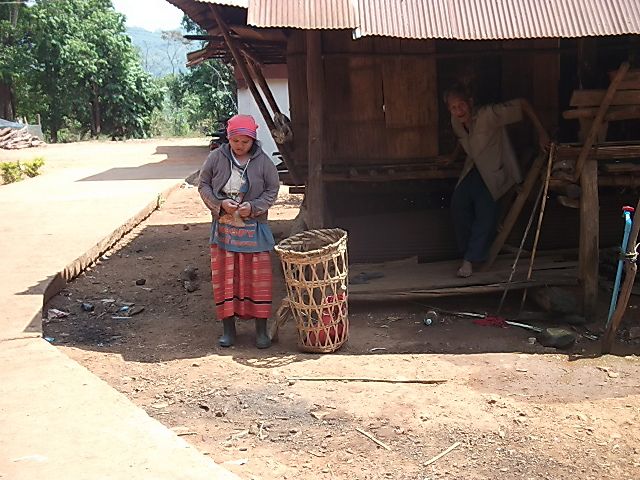 Mae Lai Nua here at N18.16010 E098.09920 but dont expect any smiles or friendliness here.
No one even wanted to look at the camera and I wasnt made to feel welcome at all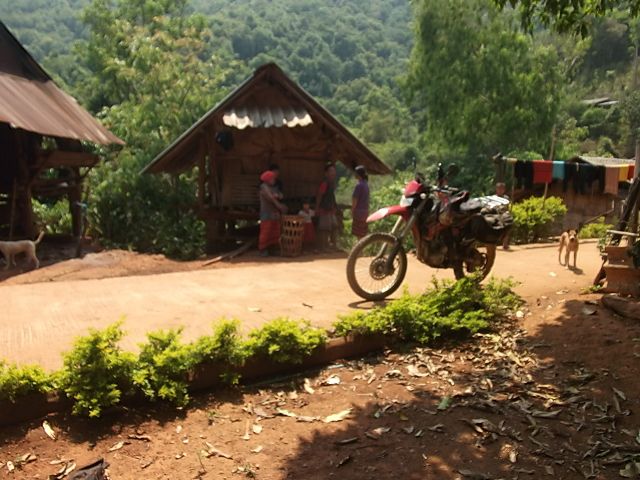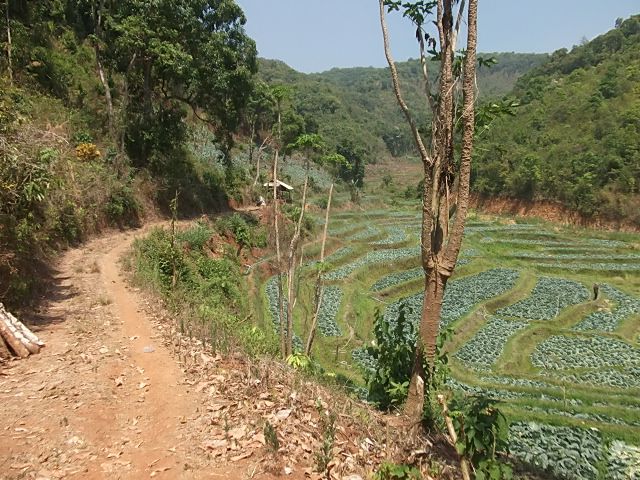 I ride on through the village and the track turns to dirt at N18.16102 E098.09938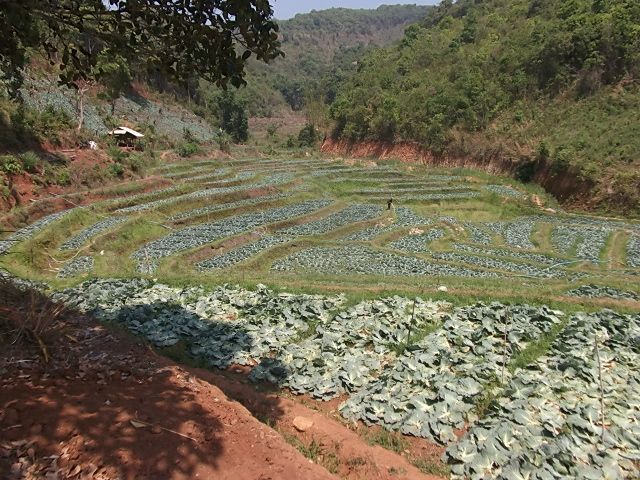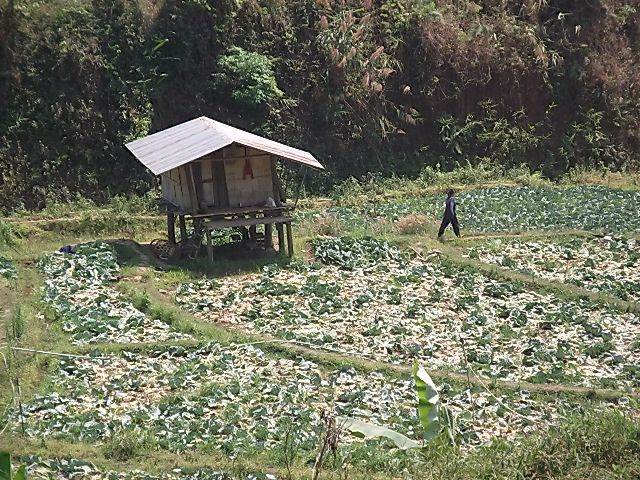 Cabbages galore, there was a track heading north from the village which may have linked up with a track I rode last week but I dont try it out today


Riding back towards home I take a right onto a paved road that takes me to Pa Ti Bon at N18.16589 E098.05724 and back to what I am accustomed to, lots of happy smiling faces.
I get my water out to drink and am instantly given a glass full of ice to pour it into then invited to sit inside in the shade, what a complete contrast to the last openly hostile village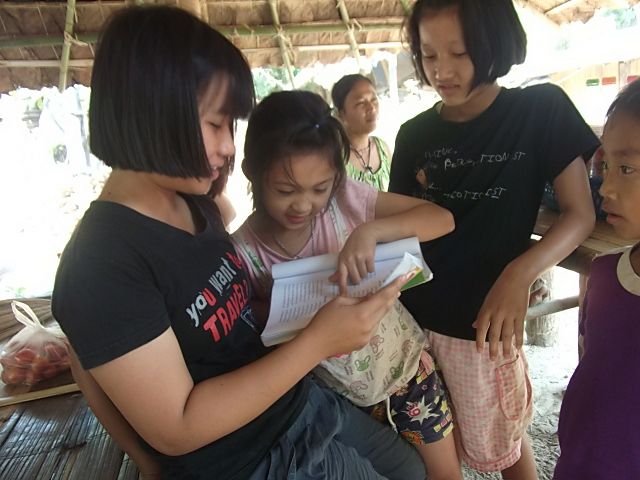 One of the girls runs off to get her translation book and I am then asked questions in very good English such as, Have you eaten your dinner yet?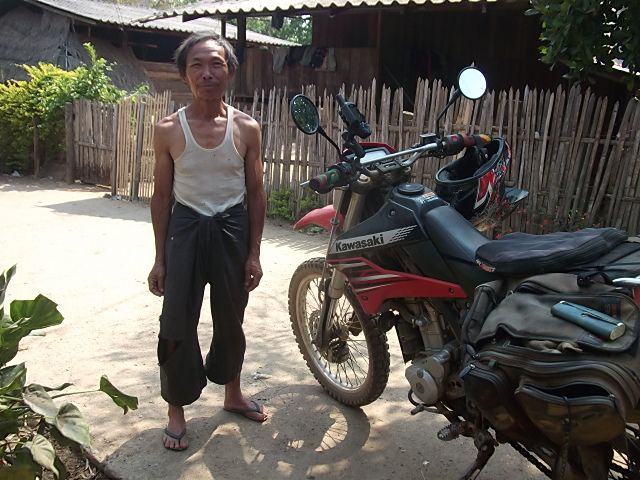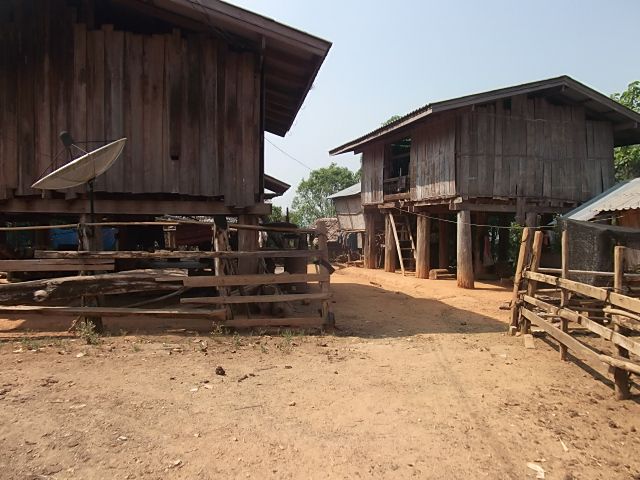 A bit further along I take another right onto what I thought was going to be a dirt track but it was only dirt for about 50 metres then was a paved road until I reached Ban Pa Ti at N18.16821 E098.05032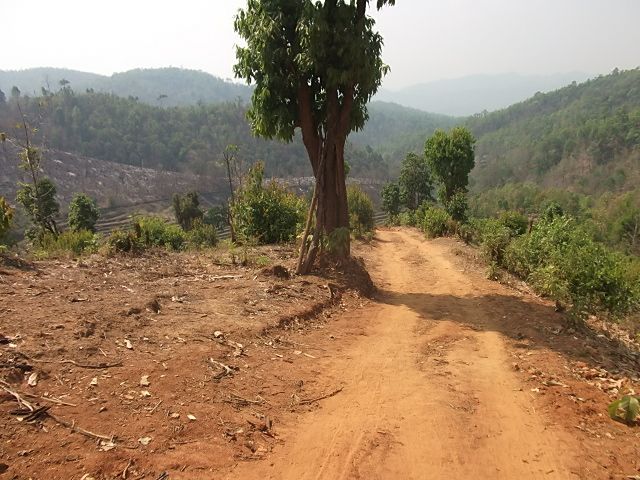 Its then a dirt track to its end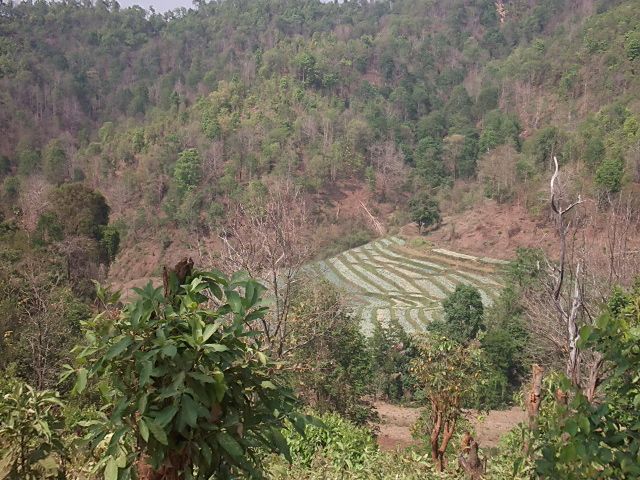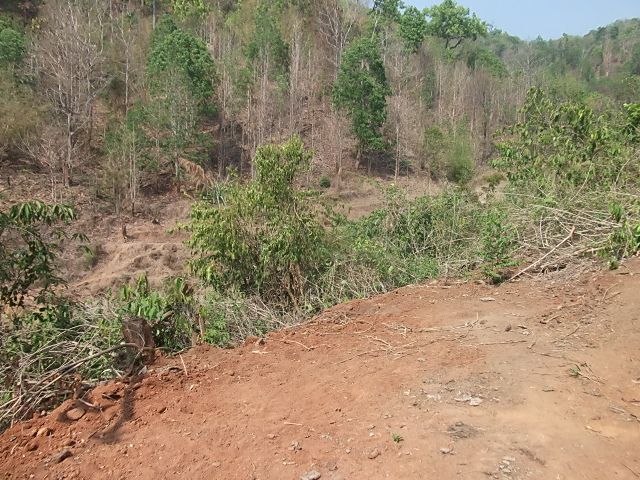 The track finishes here so its time to ride back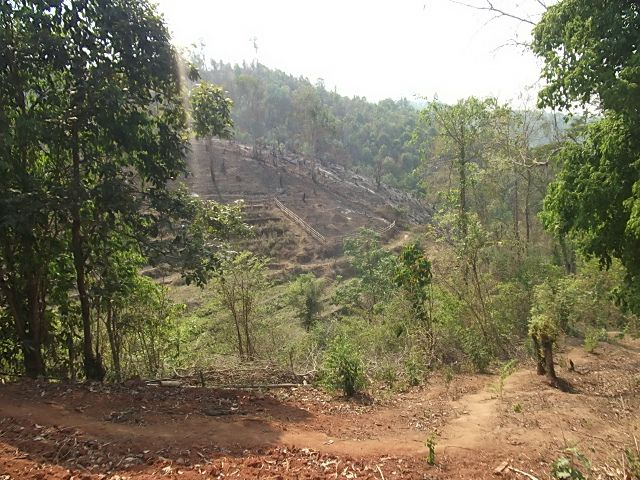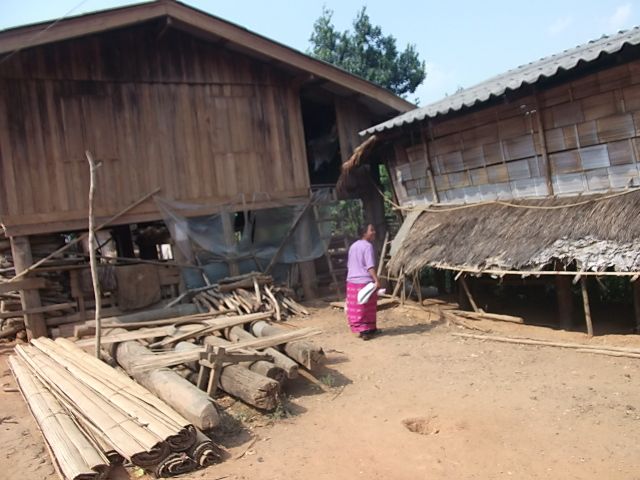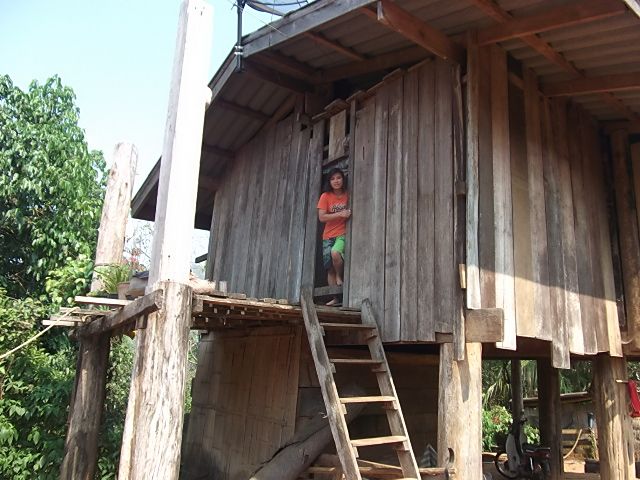 Back in Ban Pa Ti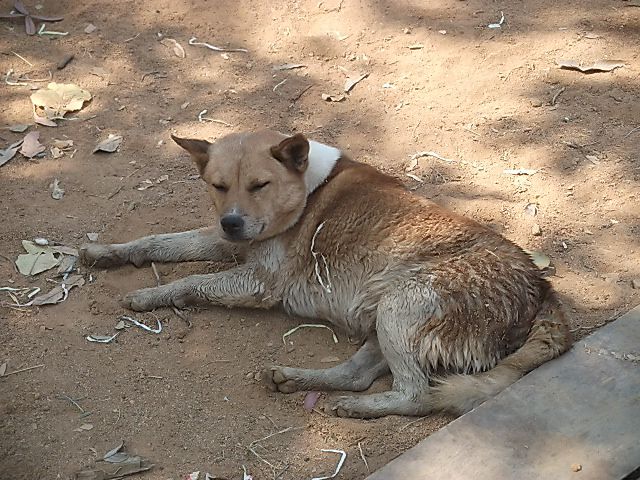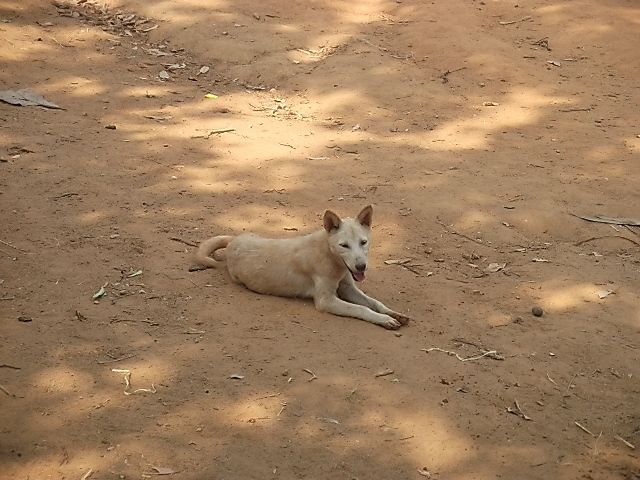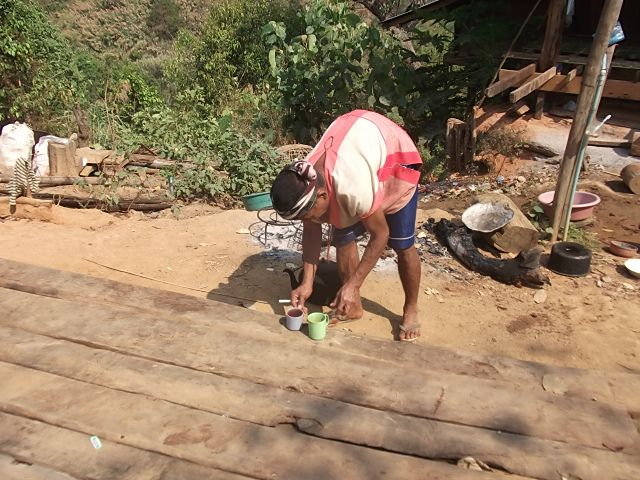 Its time for a cuppa, I am offered one but prefer cold water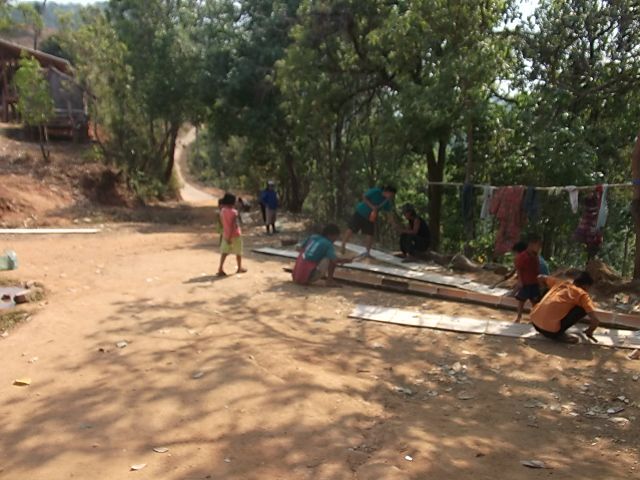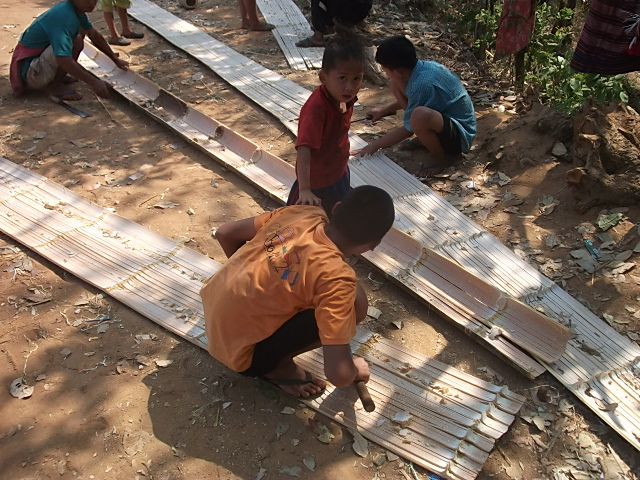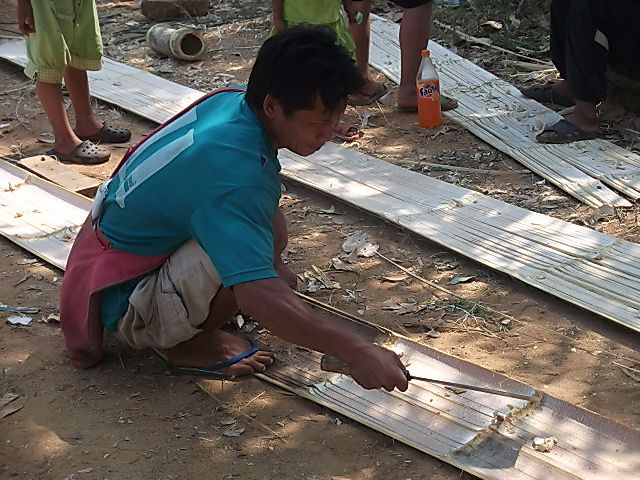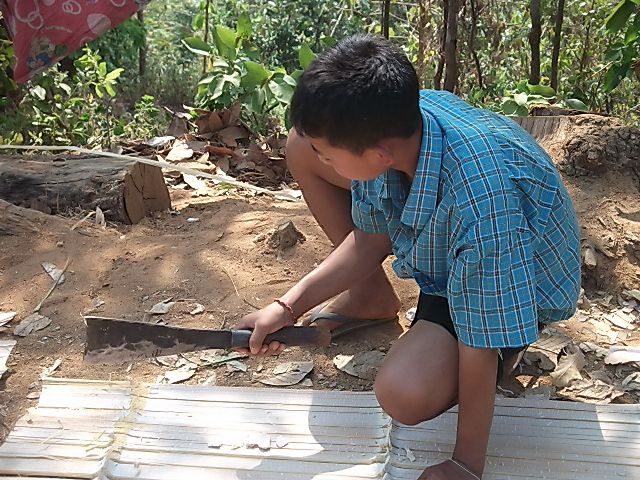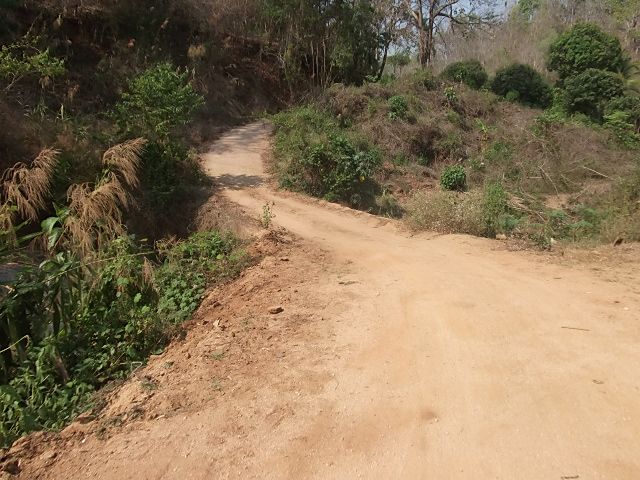 On the ride home I take one last track to my left, dirt starts at N18.13916 E098.01276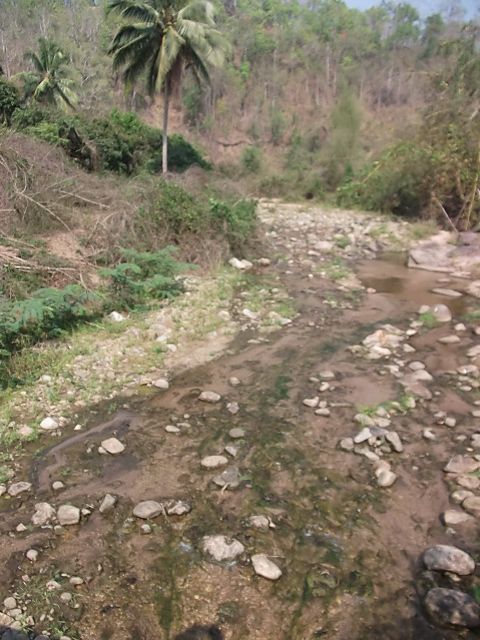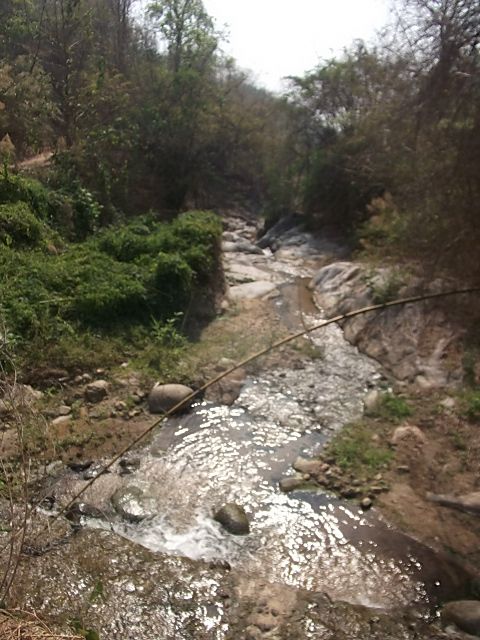 Theres a bridge here but at the track a couple of km downstream that carries a lot more traffic you have to ride through the water, strange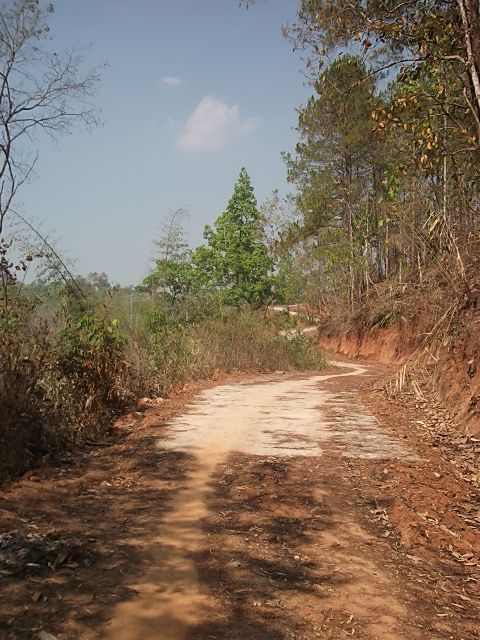 Seeing the short concrete section tells me this track goes to a village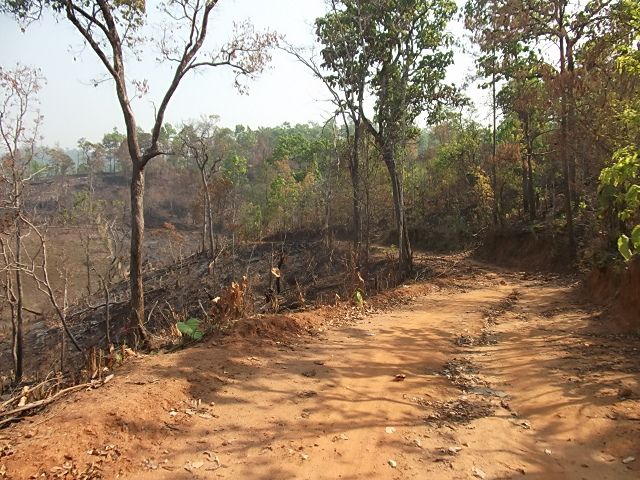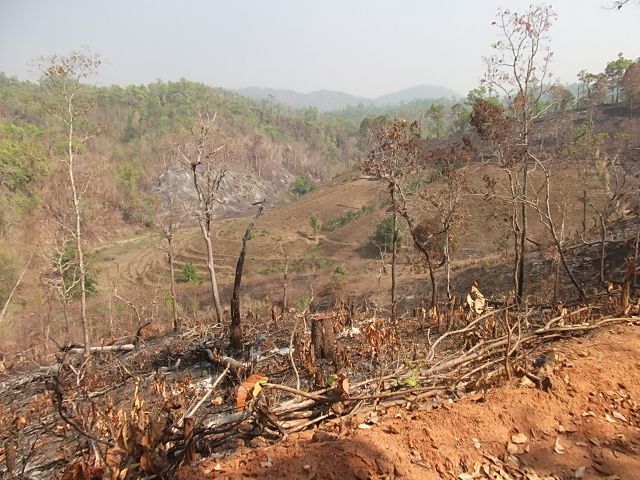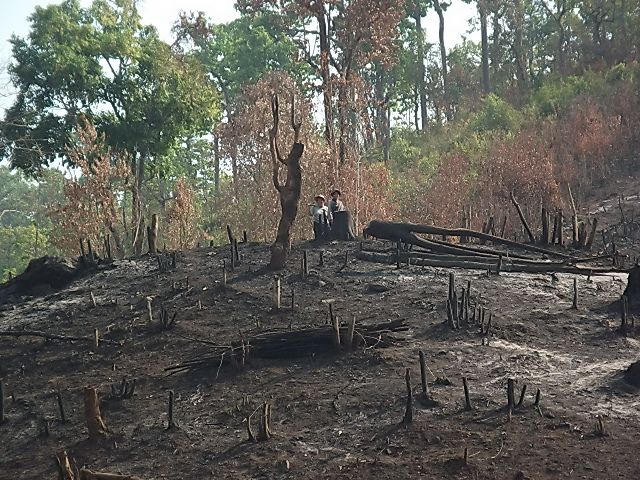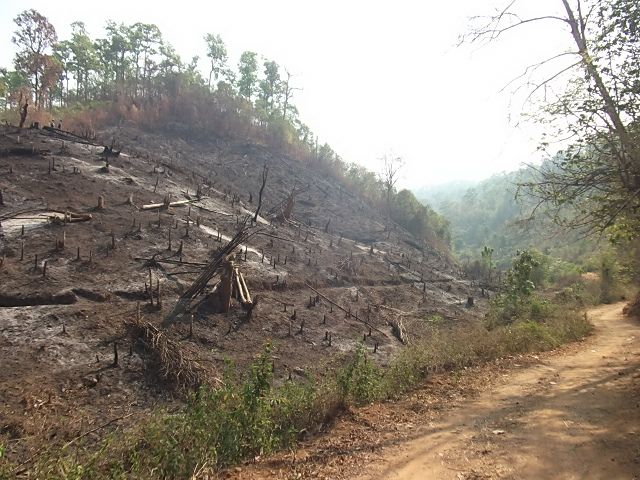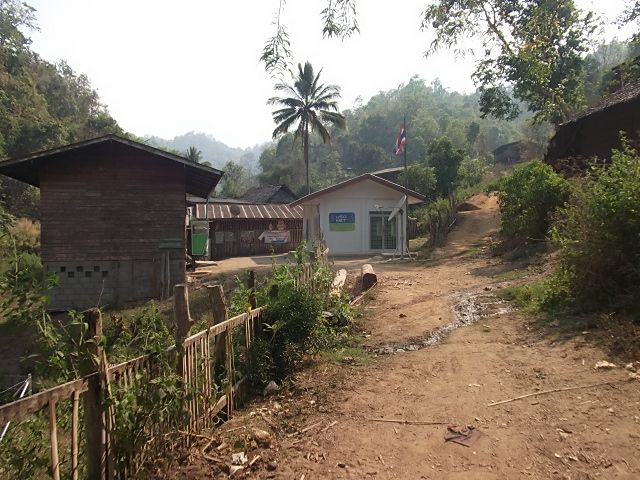 Sure enough I soon reach Ban Pang at N18.11297 E098.00959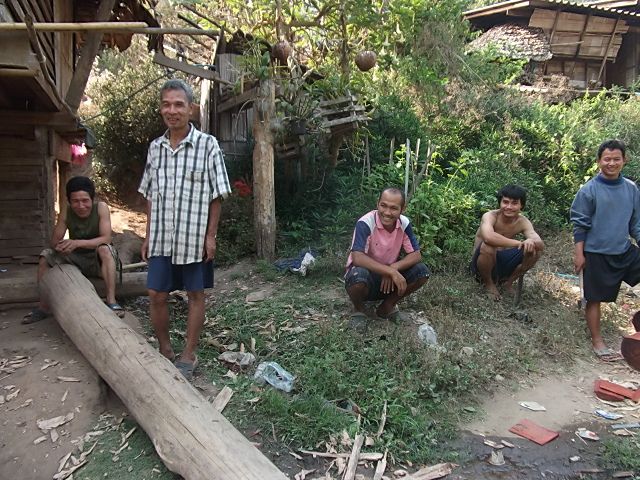 More happy smiling faces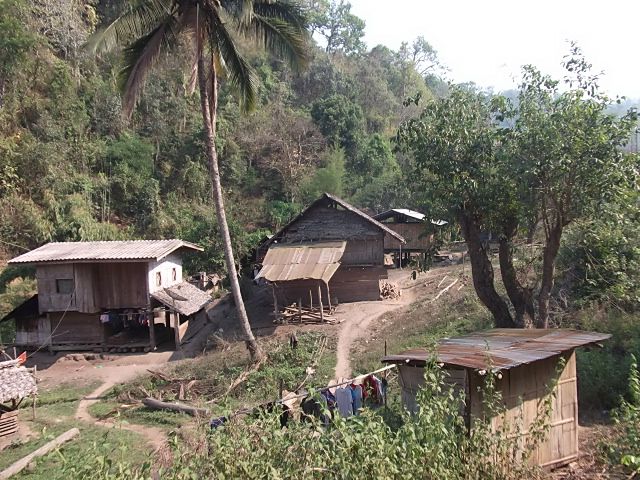 Nobody asked or told these children to do a group photo, once I got the camera out they all ran into a group to be included in it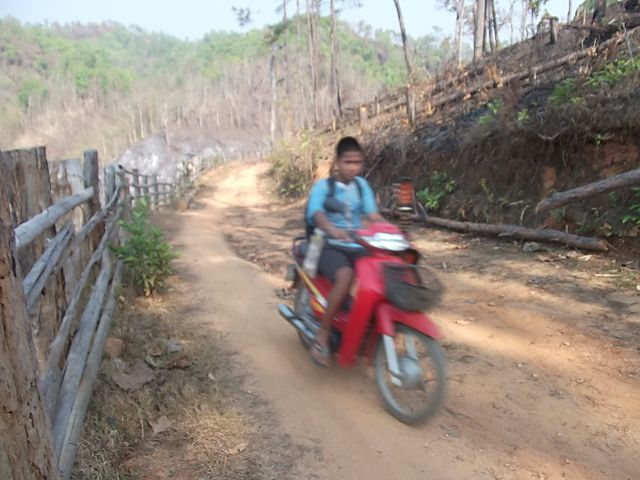 This guy rode all the way home from the village carrying a guitar and riding well on the dirt with it too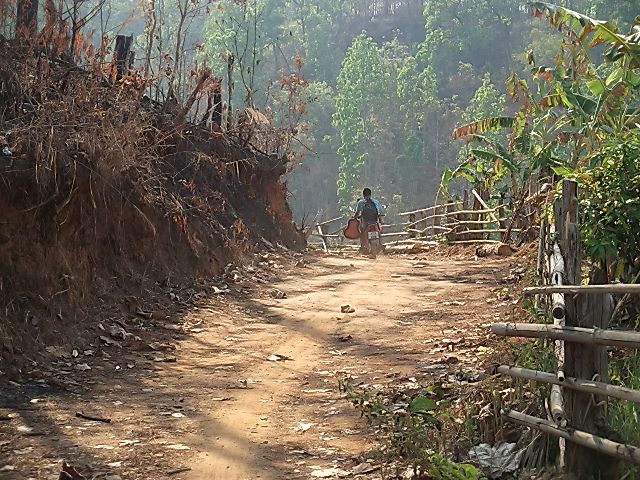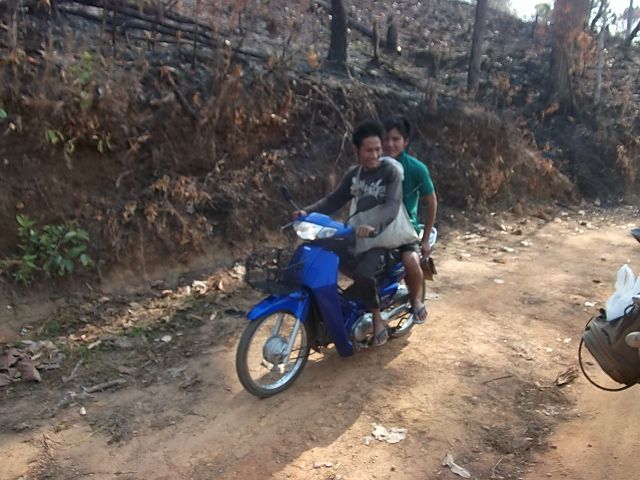 A very pleasant days ride and I certainly found a lot more then I expected to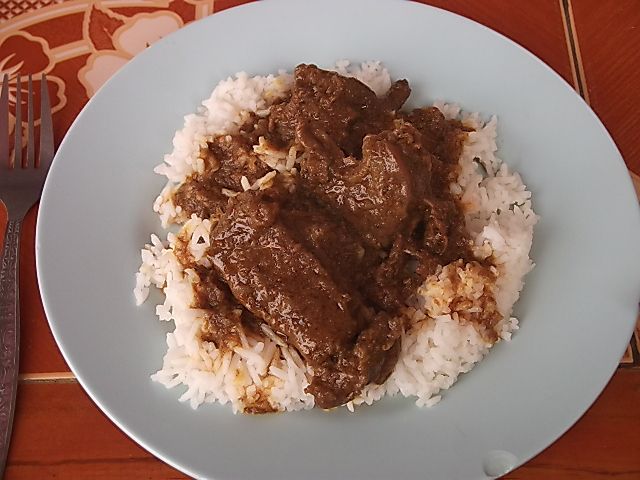 Beef curry 30 Baht