The route 4204, 4034, 4033, hwy 4, 4046, 4162, 4008, 4046
Total distance 271 km
As its only around 130 km between these two places I went for a look around first, shyte 130 km isnt a real ride, it wouldnt even warm the engine up

I took the 4204 and rode to Fossil Beach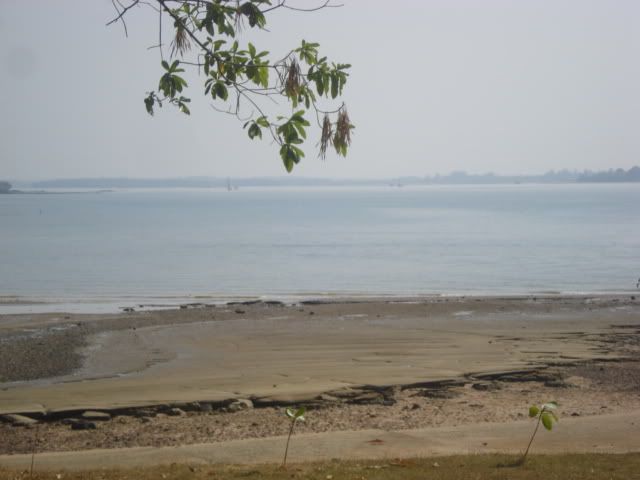 They wanted 200 Baht to walk to this bit of beach so I took these photos from outside the fence, when I was last here five or six years ago I am sure that there was no charge then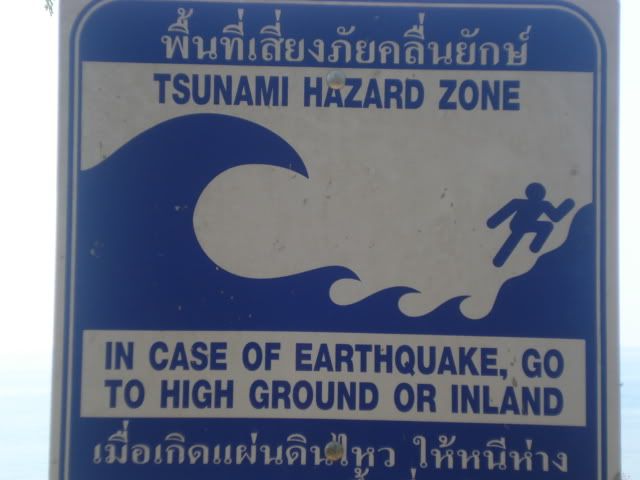 I saw plenty of these signs today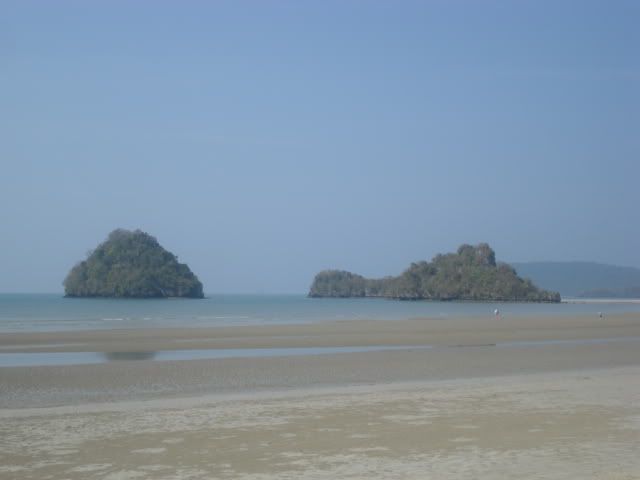 Then it was a ride to Ao Nang


Noparathara Beach is quite beautiful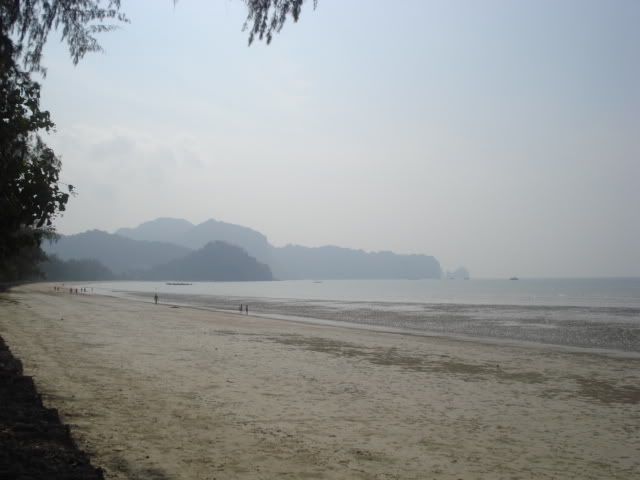 Then it was the 4034 and 4033 back to hwy 4


A great scenic shady cool ride through here


More pineapples around here, can someone tell me if these are pineapple bushes that only produce one fruit or are they baby trees?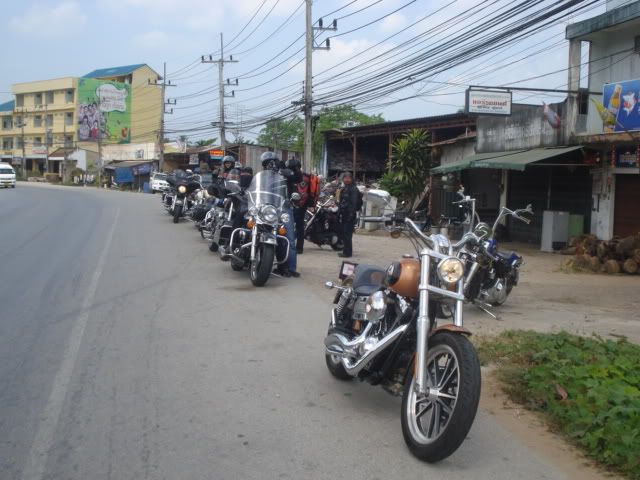 I get onto hwy 4 and on the way down I happen upon these guys so stop for a chat. They were on their way home to Songkhla from Phuket and gave me a leaflet about a bike&car rally in Hat Yai on 3rd march. I left it in my room so will give the details later on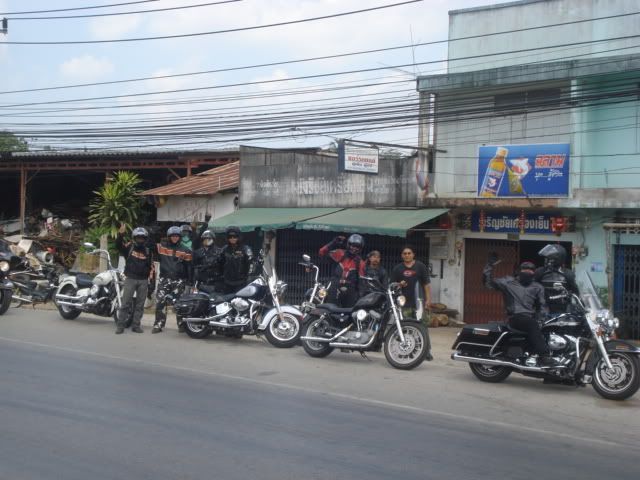 All Harleys apart from the white Yamaha, what is it with Thais not turning their engines off? these guys had their engines running by the roadside for at least fifteen minutes while they were stopped. In cars I can understand about the aircon but on bikes?


Highway 4 is not nice away from Krabi, its a boring dual carriageway for a fair way then turns into a normal road and some good bits are to be had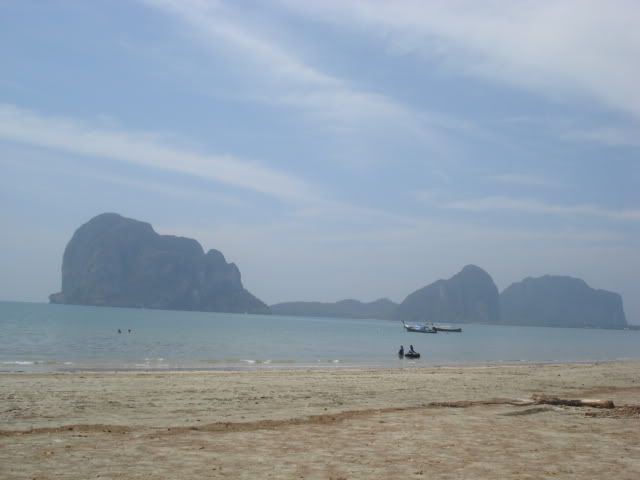 I do a right onto the 4046 and ride to Sikao, here I take the 4162 and ride to Pak Meng Beach


I ride along the beach road, the 4008 and enjoy the refreshing breeze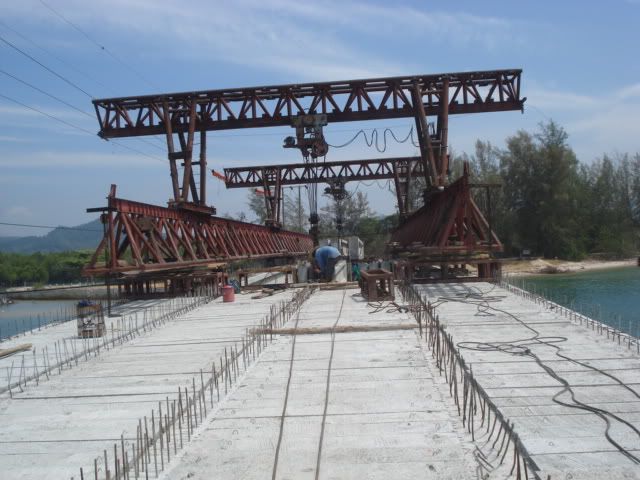 Unfortunately after a couple of km theres a new bridge being erected and I have to turn back to take a detour


I get back on the 4008 and ride this pleasant road until it reaches the 4046, where I take a right and ride into Trang, I check in at the Phet Hotel where I stayed three years ago, the same price 150 Baht or 200 with a TV. I walk to eat at a nice restaurant I used last time but its closed down so its a KFC tonight