The route 4062, 410, 3004
Total distance 135 km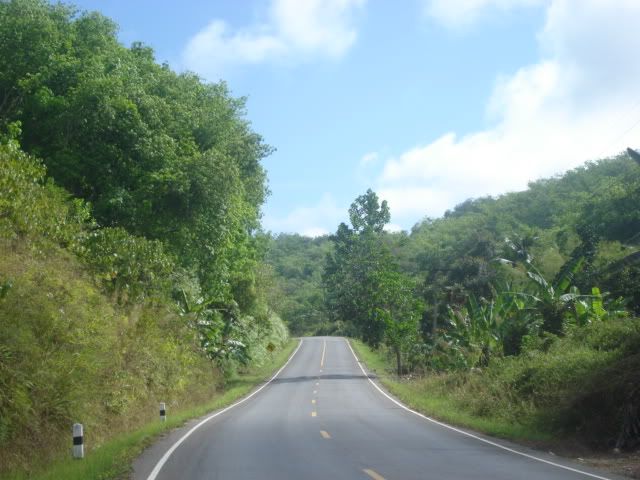 I took the 4062 heading east out of town on a murky cloudy morning, this was nothing special for a few kms then got better


After about 20 km I took a right and each way is the 4062, this started climbing straight away and is another great scenic ride, by now the sun was out so even better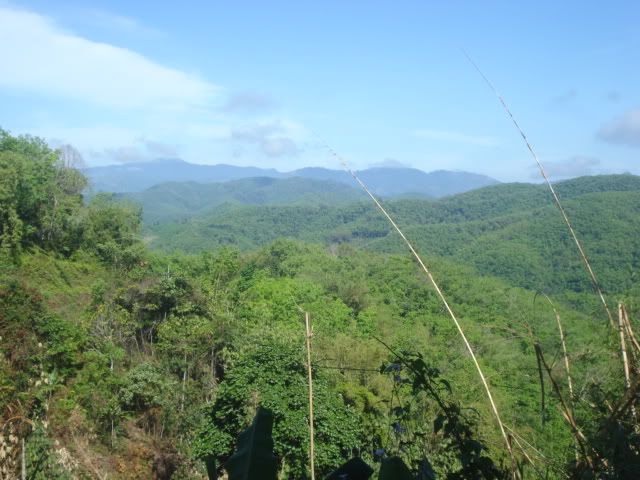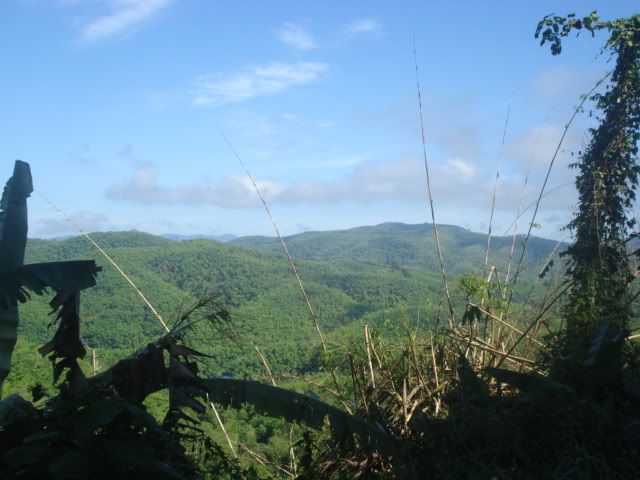 Care was needed as there were still wet places on this road from last nights heavy rain


After about 20 km the road narrows and it looks like a dirt track ahead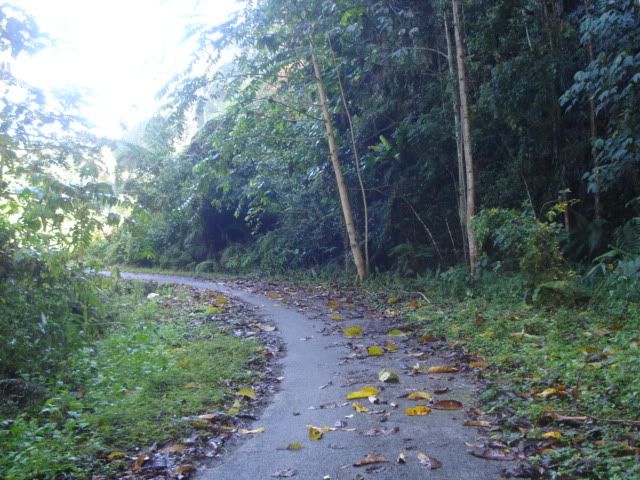 I ride over the dirt and now its a narrow soaking wet road covered in wet leaves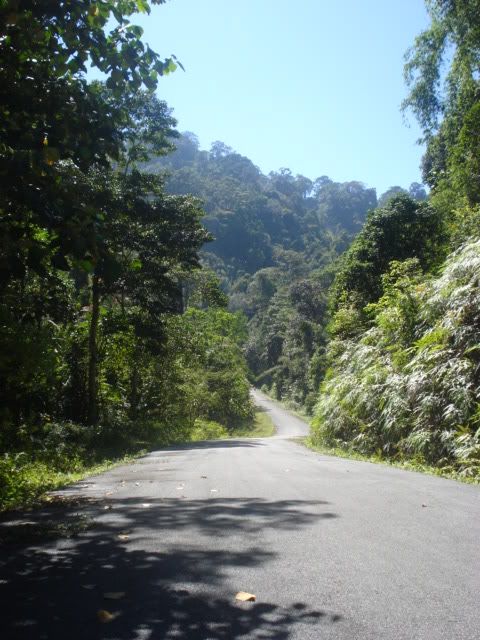 Then it widens out and once out of the shade its a dry surface again


I have heard of roads being overgrown but this one takes the biscuit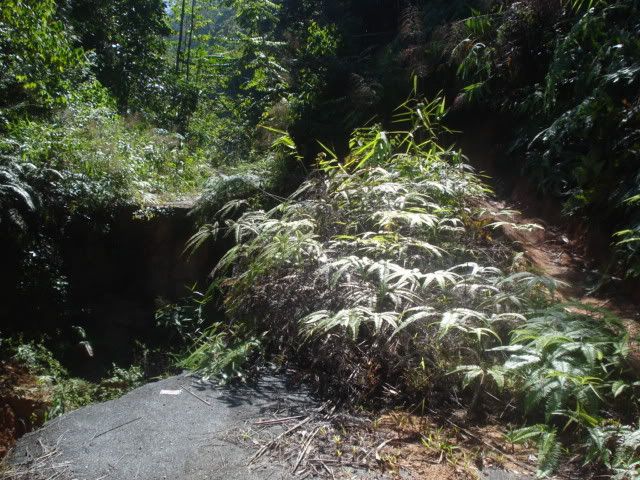 Oh dear, the road has completely collapsed here with only a very narrow dirt path to negotiate a way through


I walked it first as I was a bit concerned both about the lack of width and how slippery it was, satisfied I then rode over


Less than half a km later its definitely the end of the road


Its just this muddy path now so time to go back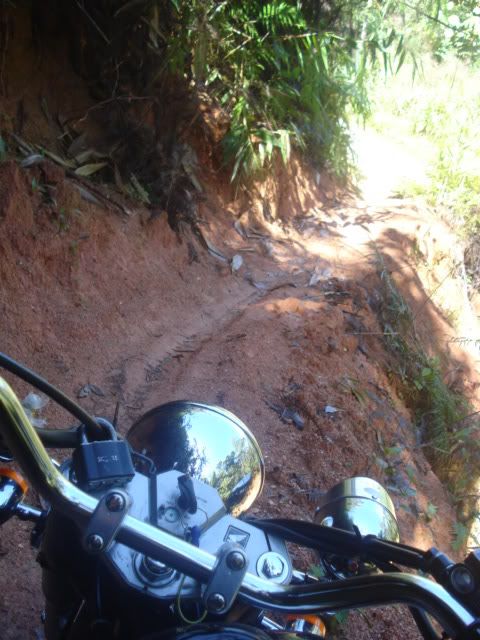 The narrow path, I am likening this to the narrow track between Fang and Tha Ton along the Burmese border where those two roadslips are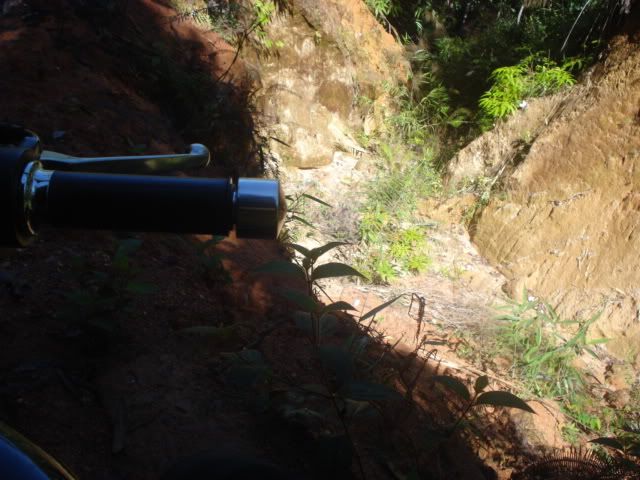 One slip and its right down there with not much help around to get you out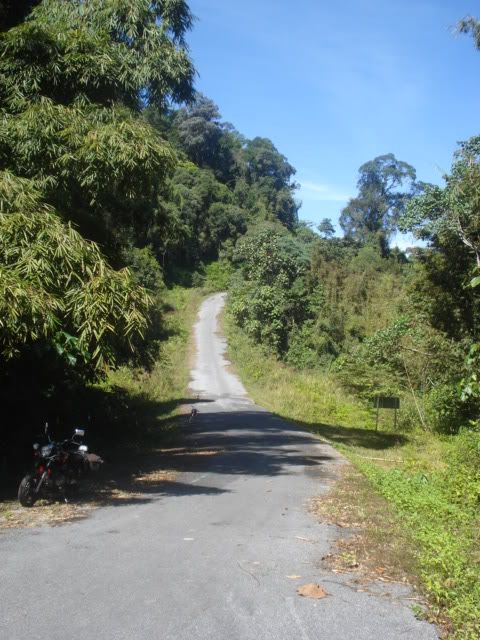 Along the way back I actually see another bike on this road


I saw this sign on the way up so I turn to see whats here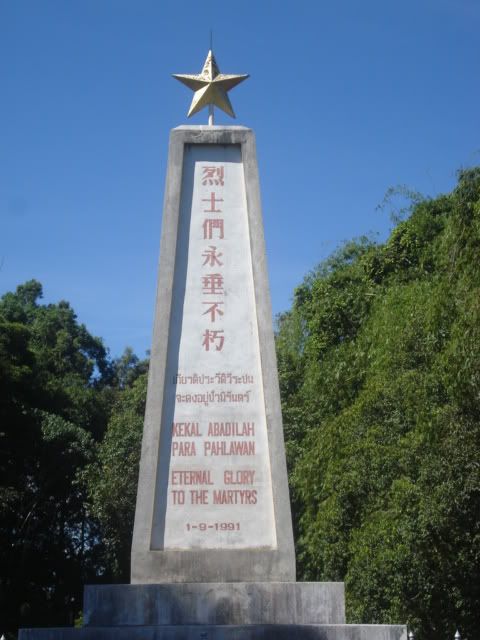 Is this a tribute to the communists I wonder?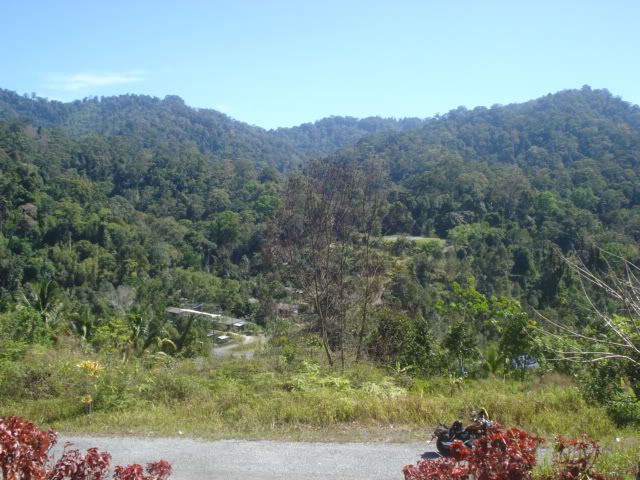 A good view from up here but unfortunately the asphalt that I can see in the distance isnt a road but a helicopter landing pad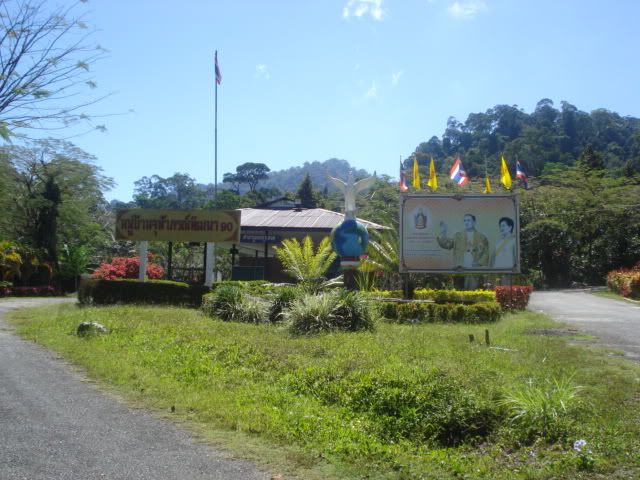 I ride around but no one much about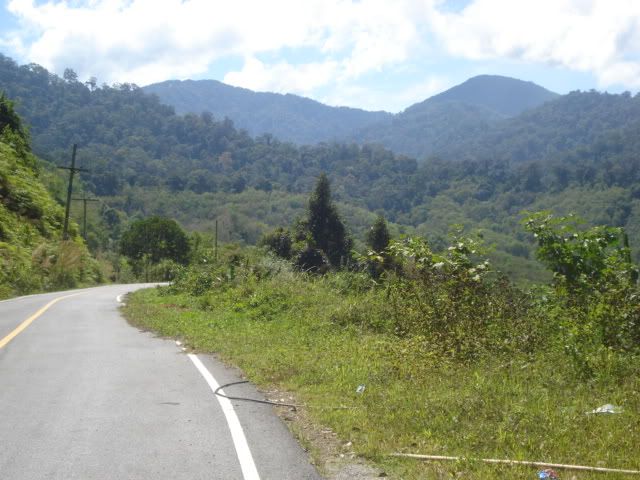 Back on the 4062 and enjoying the views from the other way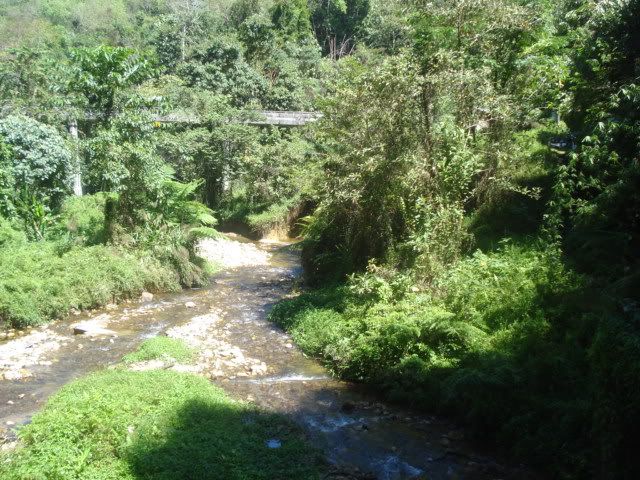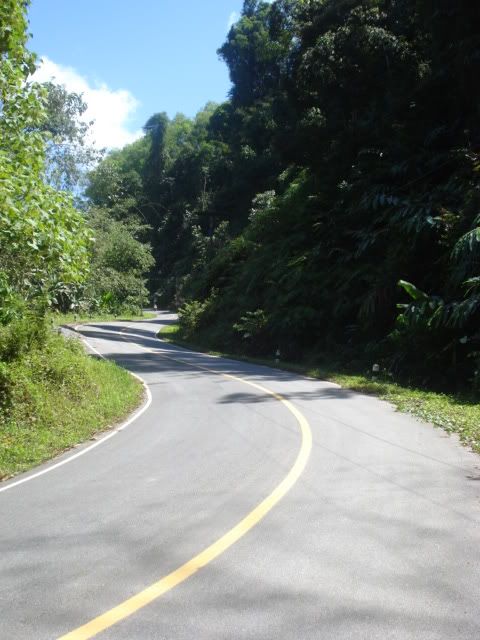 The scenery is so great I keep forgetting about the lovely surface that I am riding on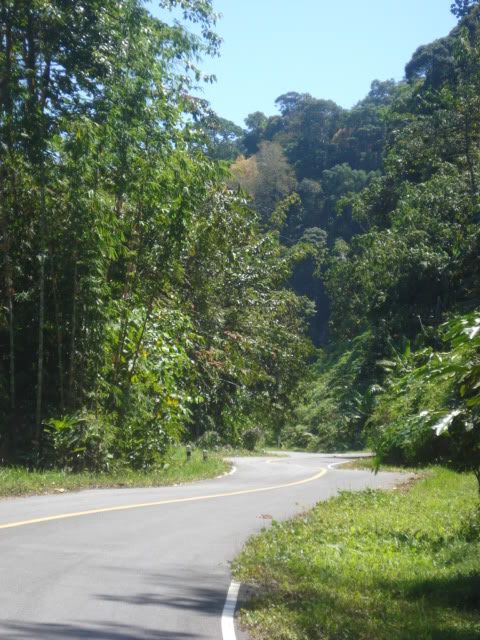 Now the suns completely dried the road out its a much more fun ride


This couple with the baby between them came past me a couple of times whilst I was stopped for a photo and I had to catch them whilst riding


I ride a couple of other small roads but after the excitement of being up in the hills they were a disappointment. I ride back to Betong along the 410 then take a right onto the 3004 to find the Piyamit Tunnel. Along this road a couple of km there is some sort of feast going on, I am offered some pork which was lovely, there are lots of Chinese here enjoying something or other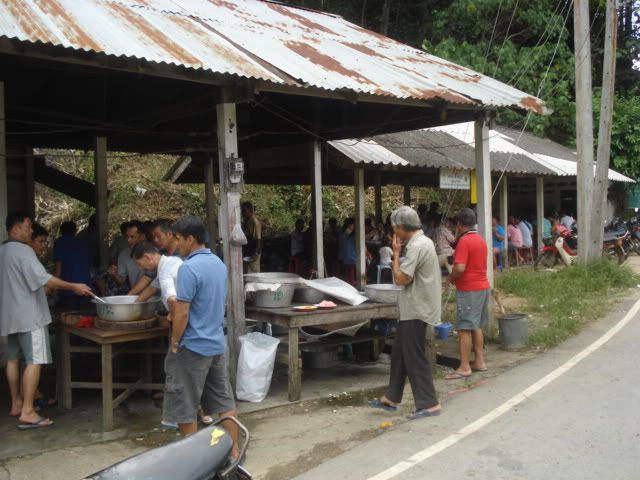 Perhaps today is a special day for the Chinese


I ride on and reach the Piyamit Tunnel, there are lots of Malaysian tourists here today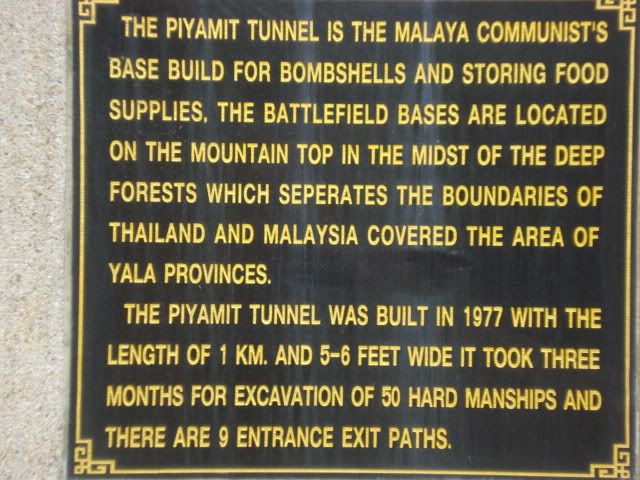 The walk towards the tunnel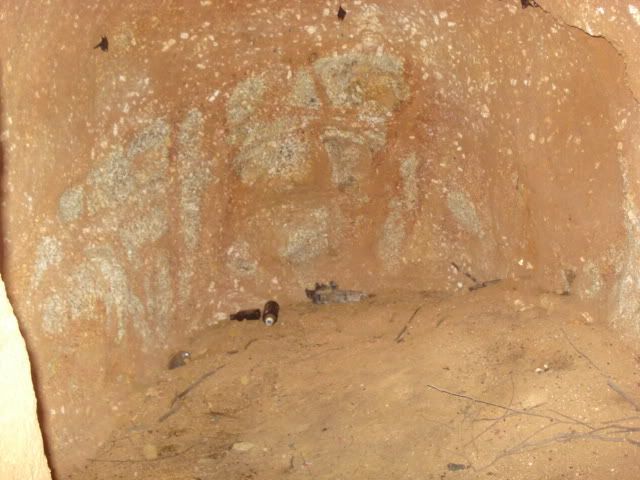 Walking inside the tunnel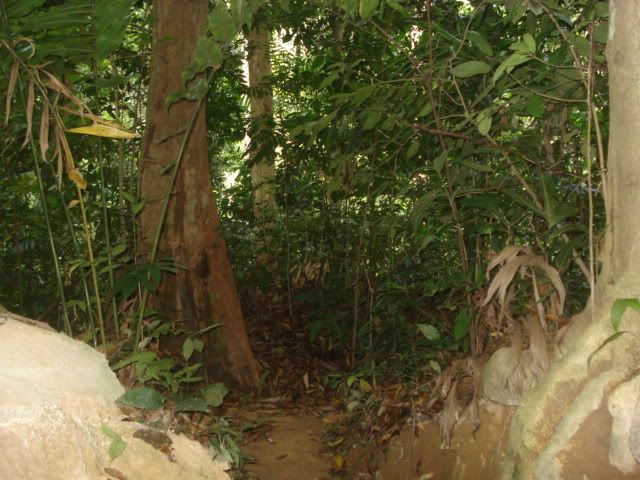 I come to one of the nine exits


Back inside again


They certainly had all the home comforts in here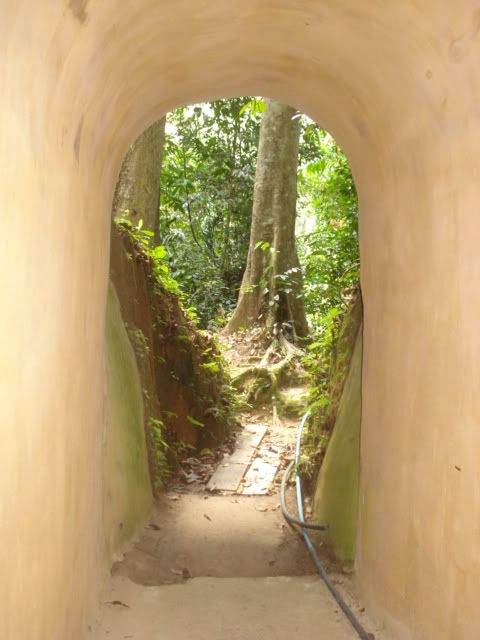 Time to exit now


And a walk around the museum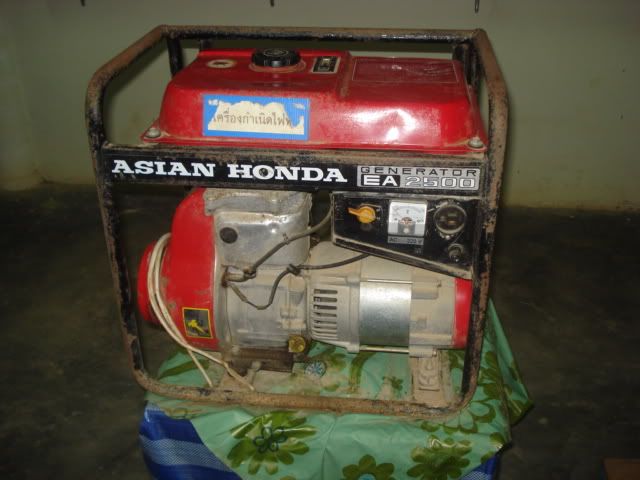 I notice for music/news and generating electricity they picked the top manufactures goods


A pleasant hour or so that was walking around up here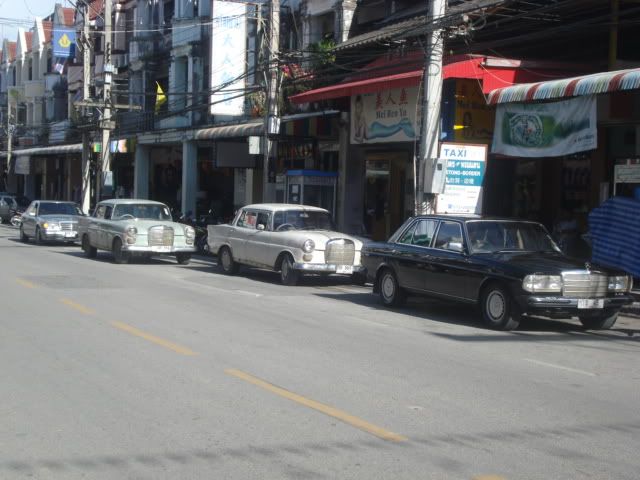 Back in town and more old Mercs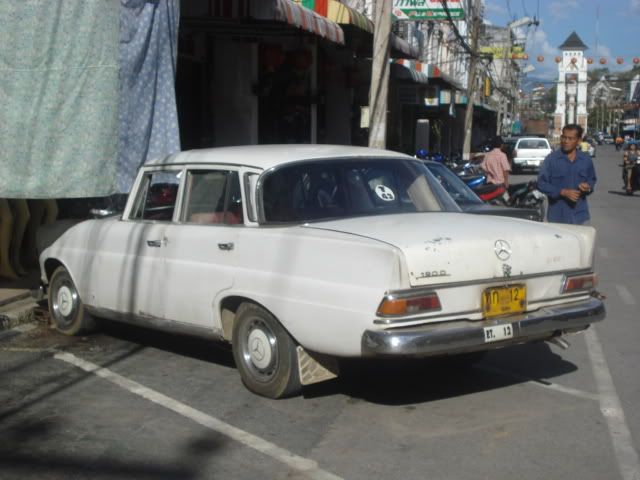 Well thats it from Betong, no more roads left to explore and another fantastic days riding/sightseeing, tomorrow its time to move on but I sure intend returning here in the future.
I spoil myself tonight as its my last night here and enjoy four beefburgers from that nice Muslim Lady, 100 Baht and thats by far the most expensive meal that I have eaten here.