The Route 107, 3009, 1095, 1150, 1346
Total Distance 208 km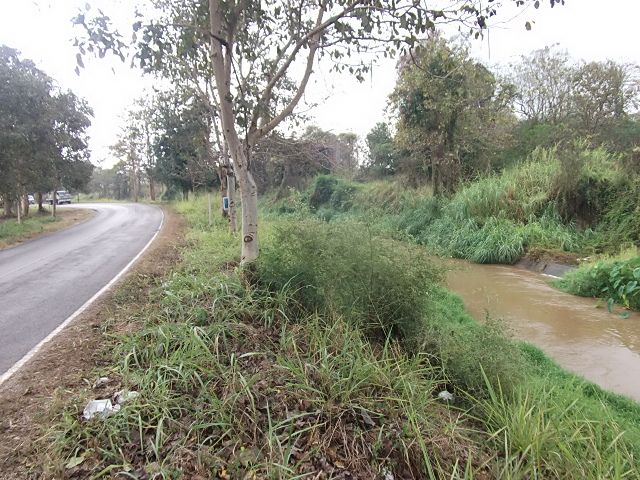 Decisions time this morning, leave and chance the rain or stay put.
Withdrawing money from my Bangkok Bank account I walked off forgetting my card and a Thai shouted after me alerting me to my forgetfullness which was a pleasant start to the day.
I opted to move on and just before Mae Rim got off the unpleasant section of the 107.


Brown water in the irrigation canal from last nights rain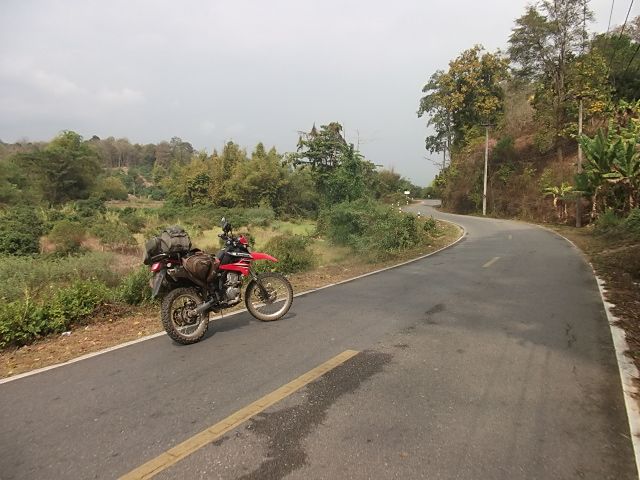 Now on the always pleasant 3009, a much better choice than staying on the 107 all the way.
After a while there is no sign of any rain from last night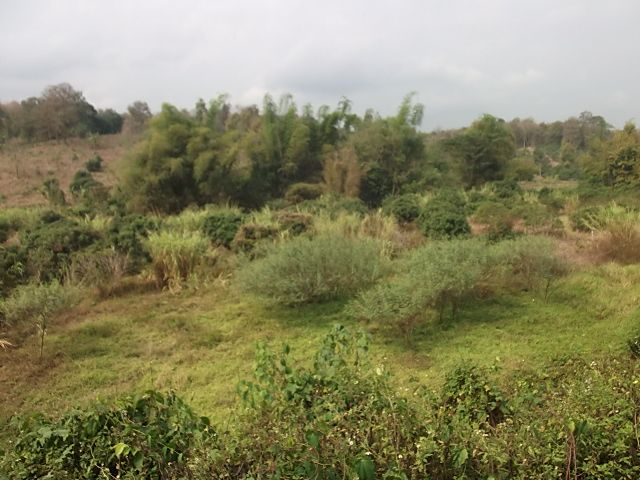 I rejoin the 107 at Mae Taeng then just after Chiang Dao take the 1150 to Phrao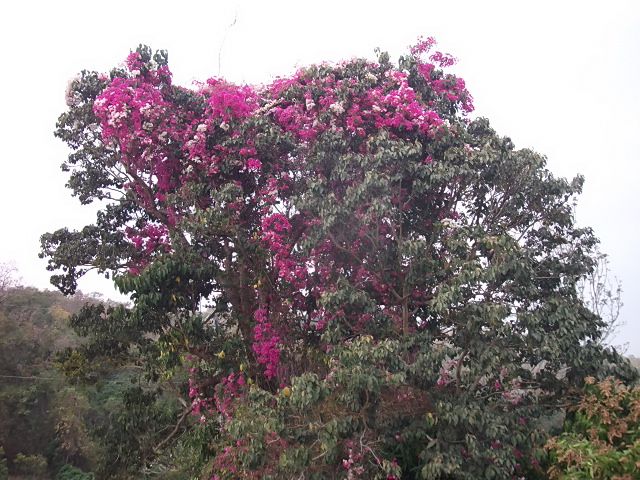 A colourful tree along the 1346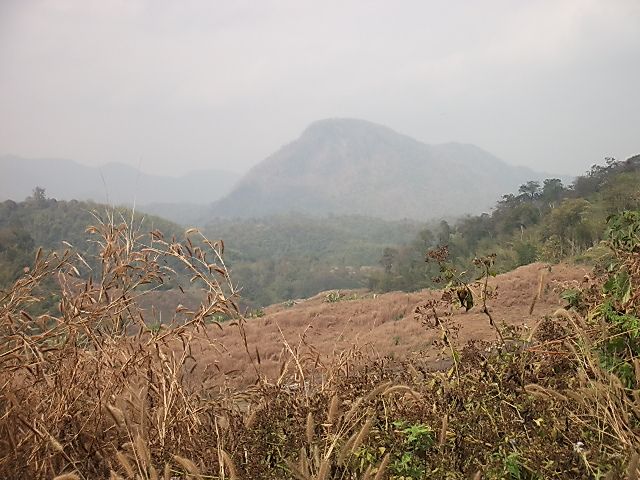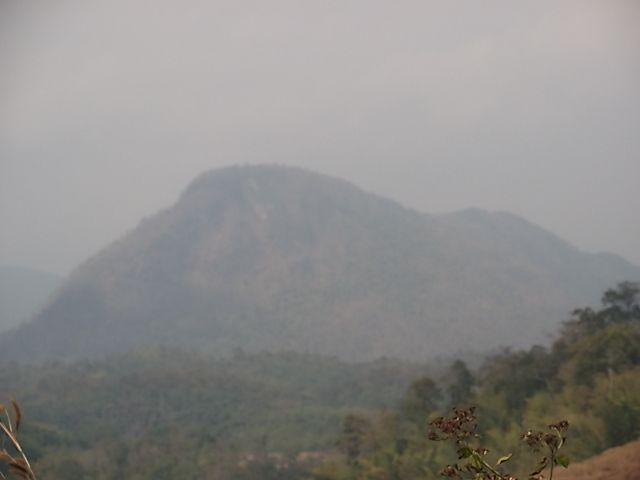 Well hazy now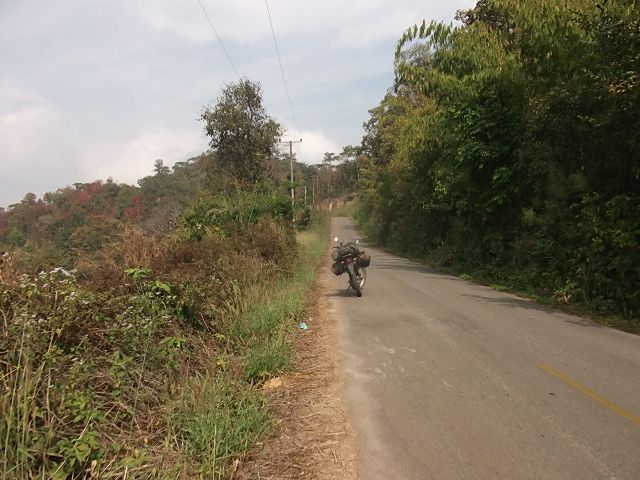 As I get back on the 107 and ride towards Fang there is evidence of yesterdays rain and as I ride into town it looks like an imminent storm is about to happen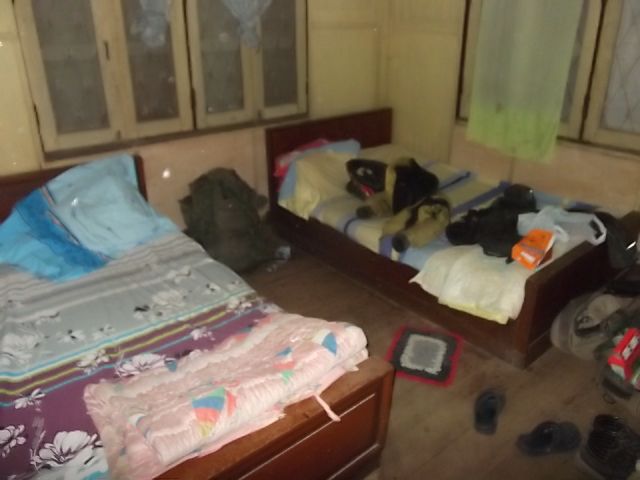 I check into a new hotel for me, the Thipdararat Hotel at N19.91991 E099.21500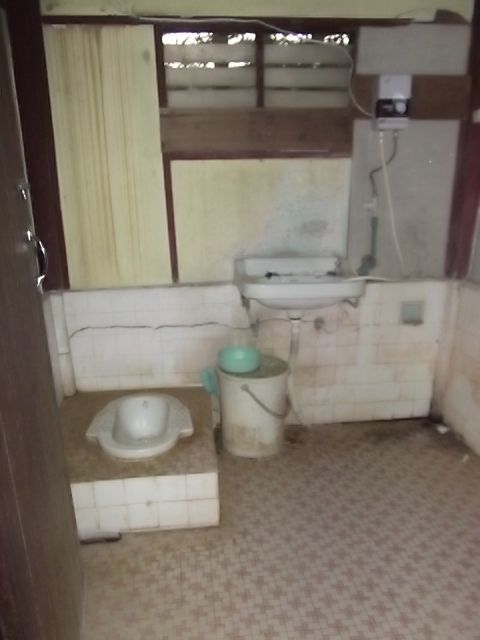 I spotted this one on a previous visit and although its run down and tatty the hot shower was appealing rather than the cold shower at my usual abode when here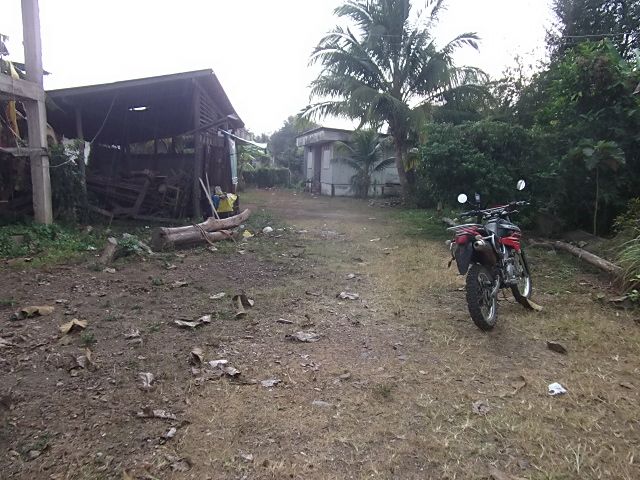 The grounds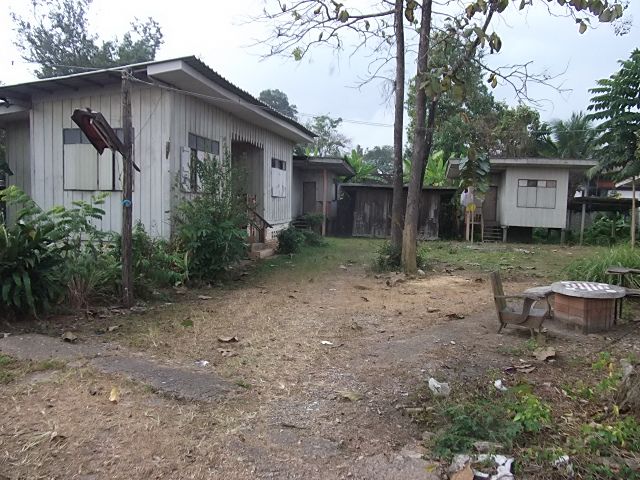 It looks about to fall down but so what at 130 Baht a night for private ensuite hot shower


The storm has been going on for over an hour now and as the owners see me walking out they offer me the use of their umbrella which I gratefully accept, kind of them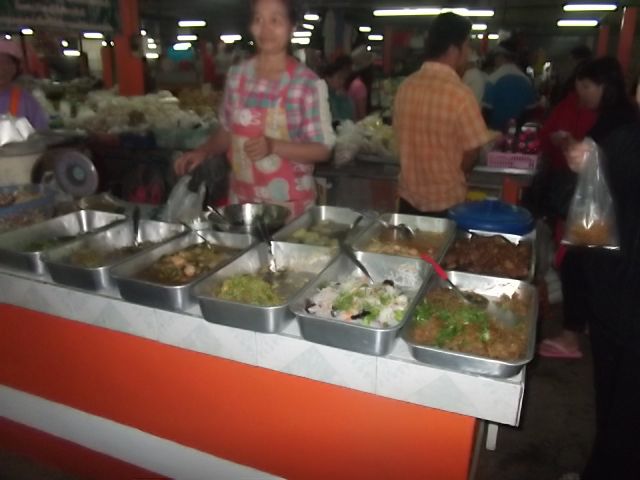 I eat at the market tonight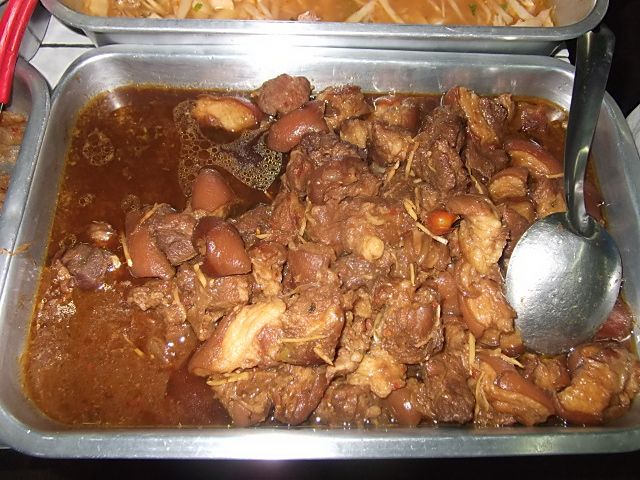 Definitely not Muslim food for me tonight now, I have two bags of rice and an ample portion of moo hunglay for 35 Baht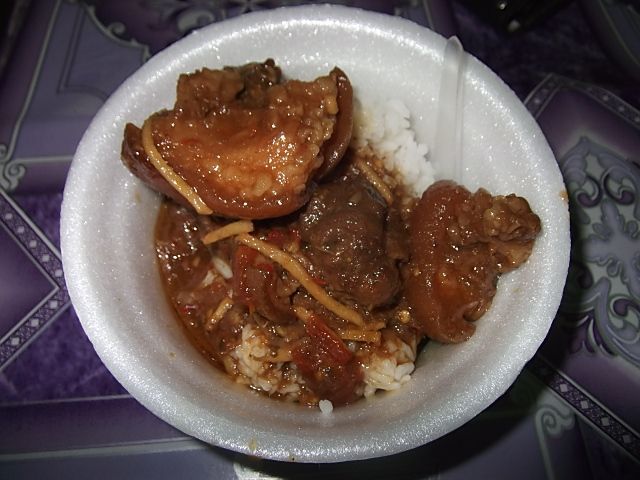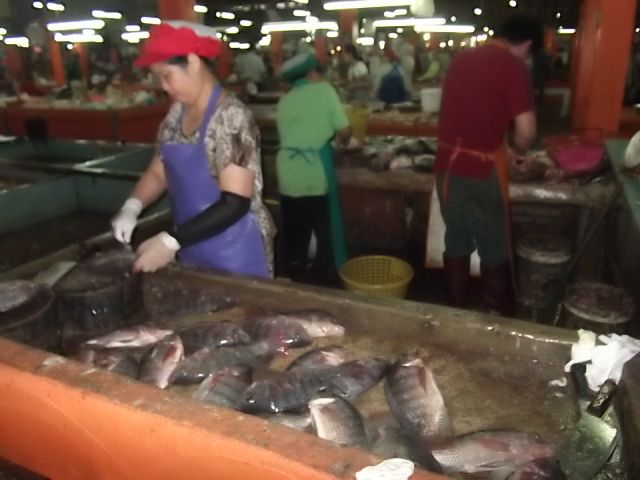 Now for a walk around the market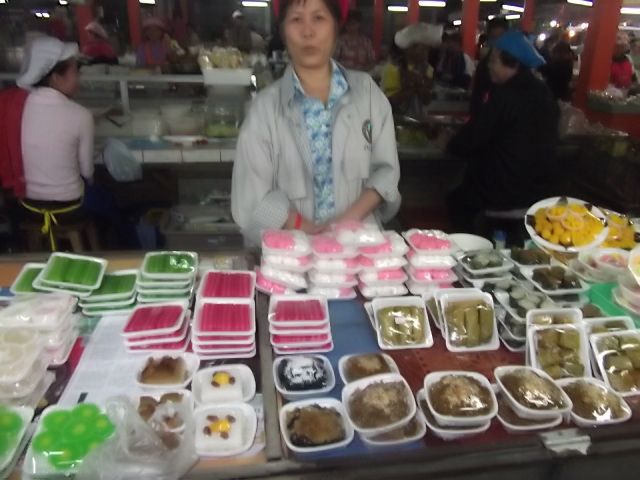 10 Baht gets me one of those delicious and filling sticky rice desserts