I took the 107 to Chiang Dao, between here and Mae Taeng there is a shitty section for about three kms, after Chiang Dao it was the leftt turn onto the 1178. This road is still in its usual condition and at the checkpoint Instead of turning right for Doi Ang Khang I carried on for about another 10-15km as I really like this ride and wanted some pictures from up here. The first picture is my bike amongst the workers bikes, they are nowhere to be seen but I soon discover them sitting under a tree playing cards and gambling, when I went to take a photo of them they said no. Perhaps they thought I would report them or something.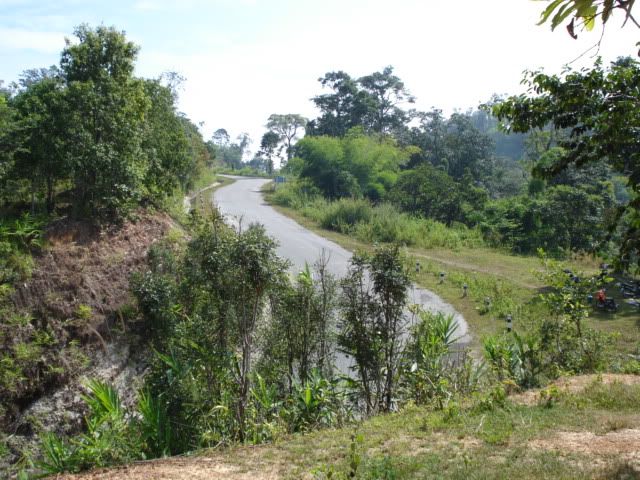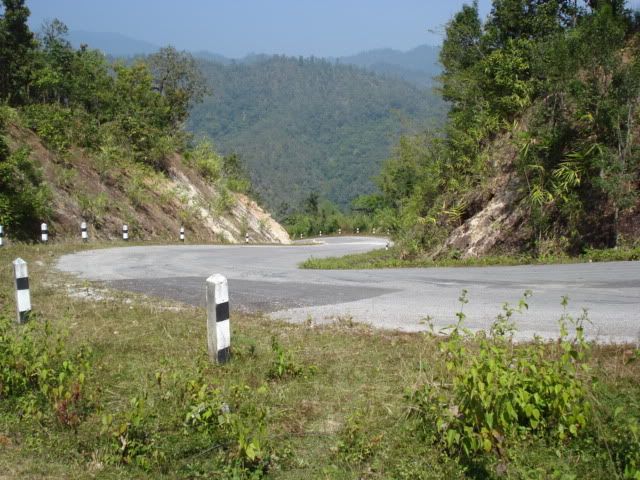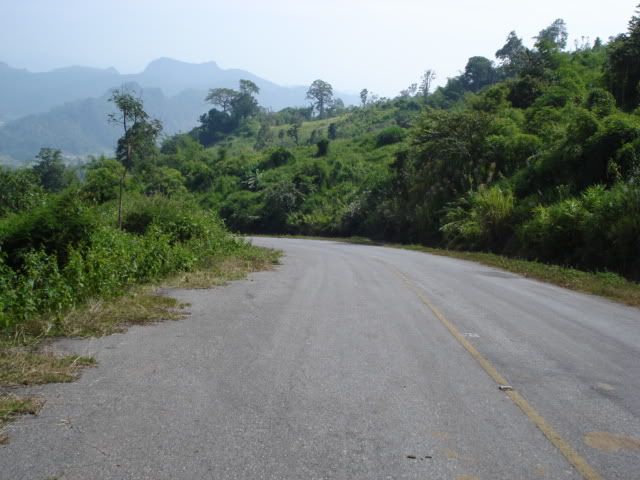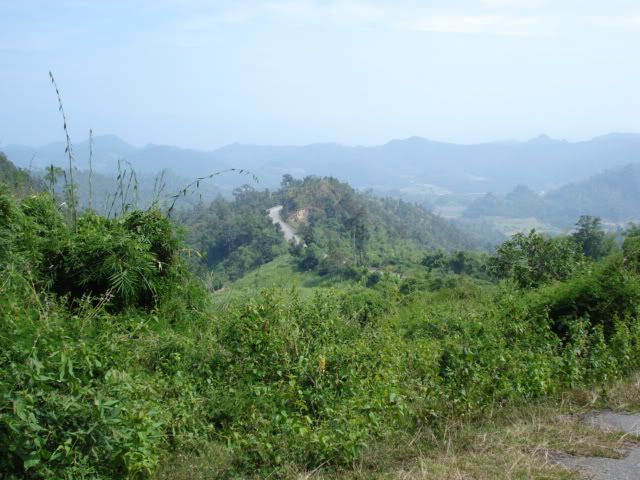 I then ride back to the checkpoint and turn left for Doi Ang Khang and have a pleasant ride there, Its certainly green at the moment, probably more so than I have ever seen it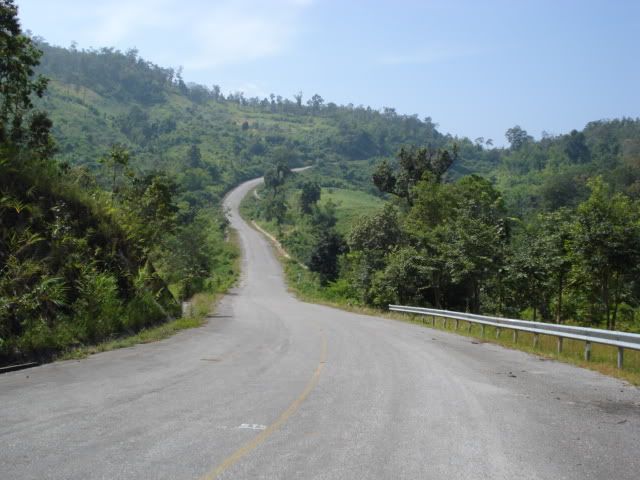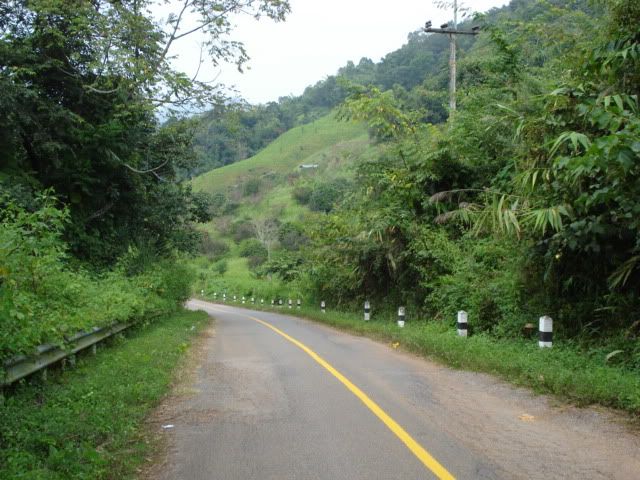 These are from the other side of Doi Ang Khang going towards Fang on the small road through Ban Nor Lae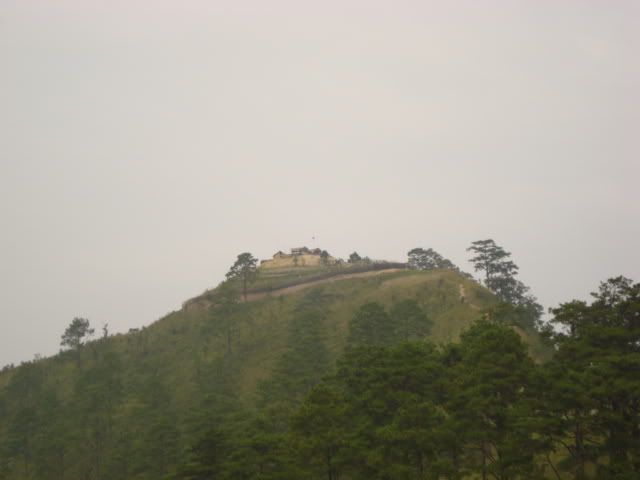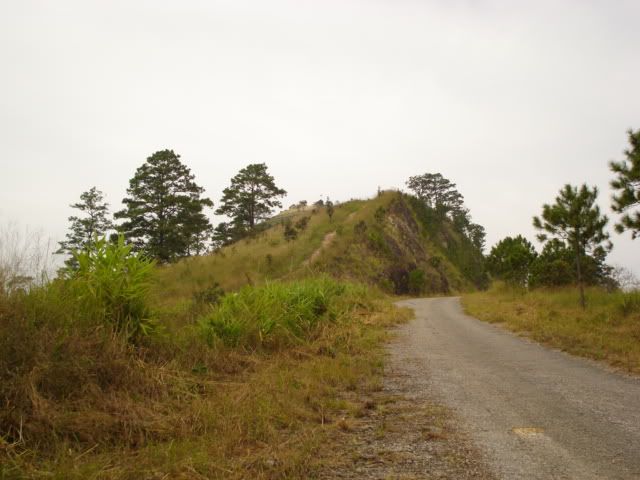 The road has really detiorated here now.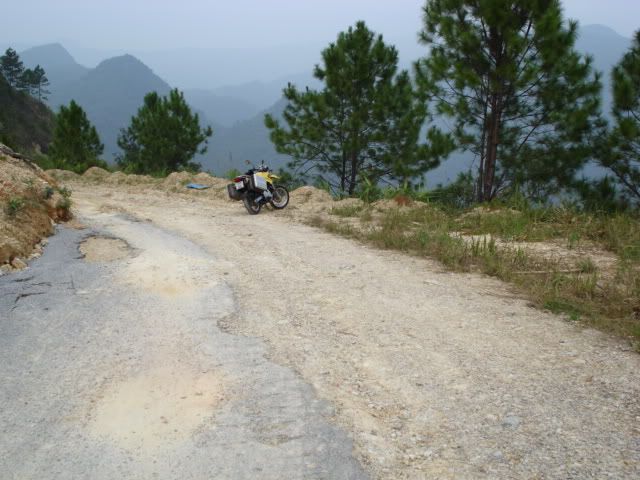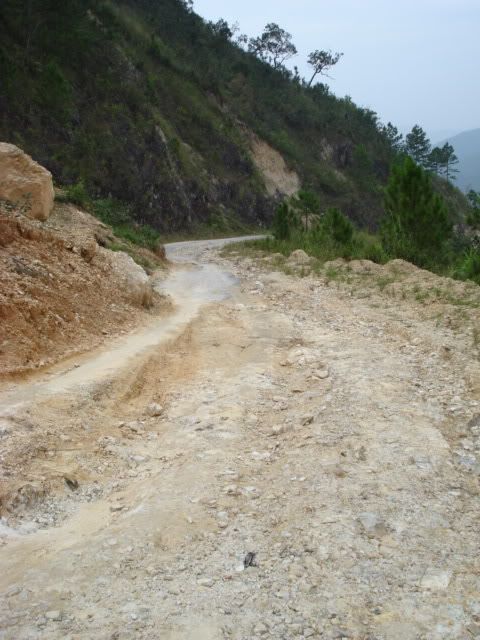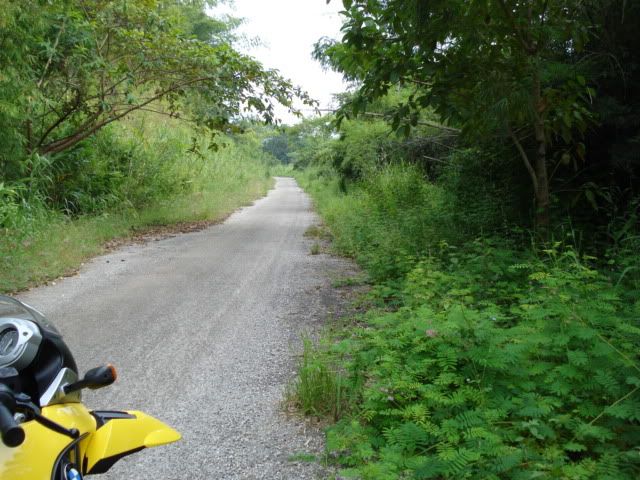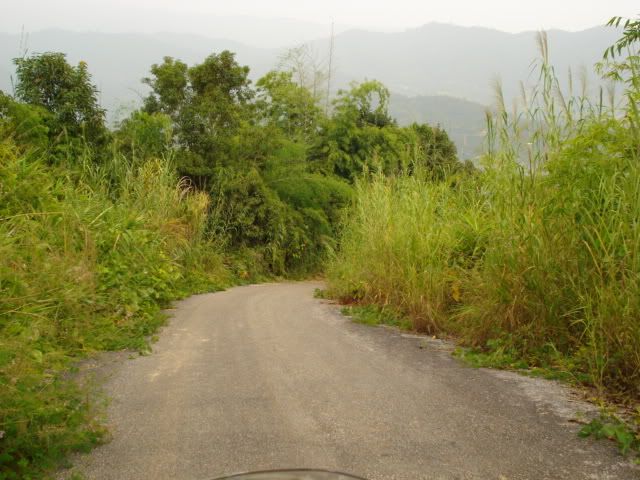 When I get to the dam I carry on as its usual to be turned back at the checkpoint and I wanted to see the tangerine orchards first. I see the tangerine pickers and stop for a drink, I ask if its okay to take a tangerine and the next thing I know I have eight thrust into my hands. I carry on and the checkpoint is gone so I keep riding towards where the road has collapsed, I am virtually there when I come to another checkpoint but manage to get through but when I get to the collapsed part I decided not to venture across. It was about five years ago on my Honda Phantom that I first rode here and went across but there was only the one hole then. Since then I have never ridden up this way and its a lot easier crossing them coming downhill as there no fear of stalling or wheelspin on the stones. I rode over them last year on the Bm but chickened out today