The route 410, 4273, 4060, 4017, 4055, 4056
Total distance 301 km


I was awake nice and early this morning and as I was packing the bike just before 8am the soldiers came past carrying the strange equipment again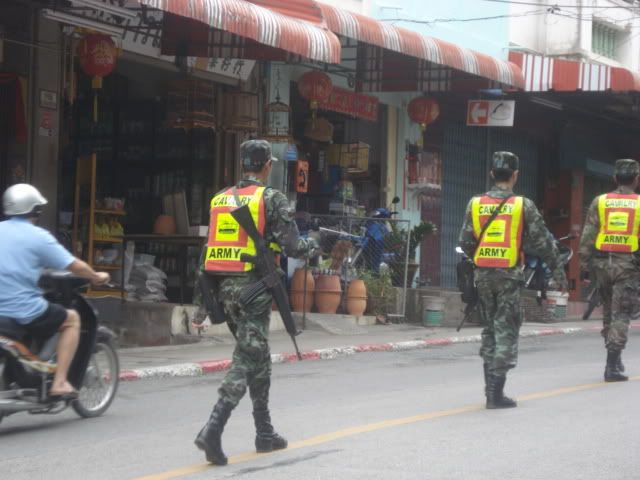 Is he a water diviner or is he looking for treasure?


Its another cloudy murky start that looks like it might rain, thankfully it doesnt. I ride just out of town then ride up to the Chinese Temple overlooking the graveyard to take these two photos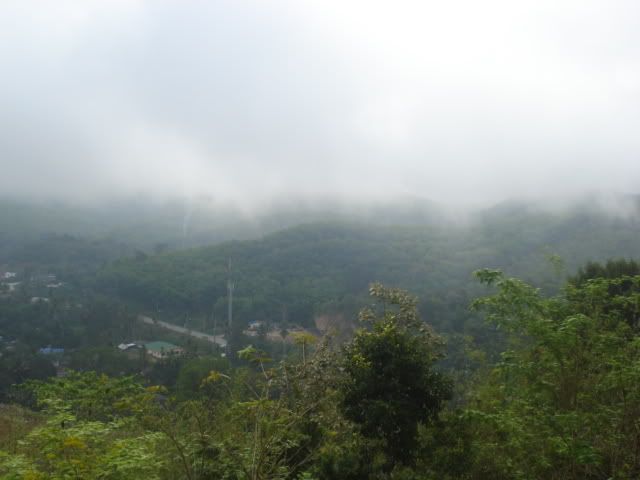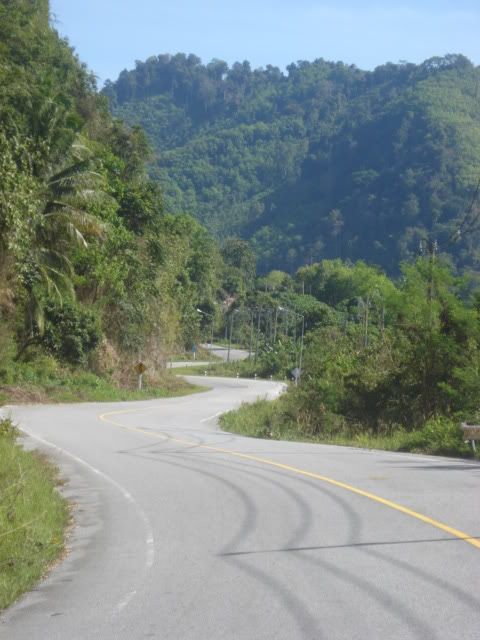 Thirty minutes later and its a clear and sunny day


The 410 is one fantastic well surfaced road


I take a right to ride to the Bang Lang Dam


I ride up past the dam and theres a road that carries on for a fair way hugging the reservoir but I dont have time to explore it today so just this one fine photo.
Up here I have a very sobering conversation with a Soldier/Security Officer, he asks me where I am going, I reply about ten more km then doing a right onto the 4273 and riding to Sungai Kolok. He tells me to change my route as thats a very dangerous route through the mountains and that there have been recent murders around there. He asks if I have a gun which I thought was quite funny, then he shows me his pistol, quite a large gun it was too. He then shows me pictures on his laptop of Soldiers bodies with no heads, then pictures of a head in the woods then one in shallow water then one being held up and photographed. These were apparently all from three days ago, he then tells me that the whole Yala /Narathiwat area is not safe, I tell him I have ridden to Betong, around there and back, he seems surprised by this, then he tells me if you see Muslims go the other way, that also amuses me as they are in the majority around here. We shake hands and I ride off not quite sure what to do, my attitude is that they are targeting Soldiers, teachers and Government workers, the last I heard tourists werent on the hit list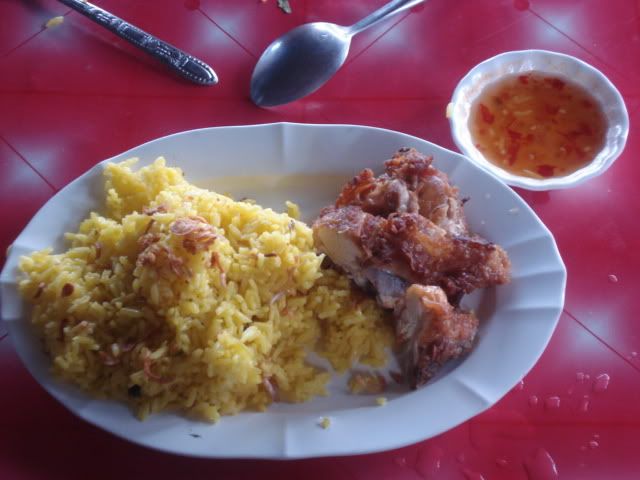 I stop in Ban Nang Sata for breakfast, theres definitely something wrong with me, I am even eating rice for breakfast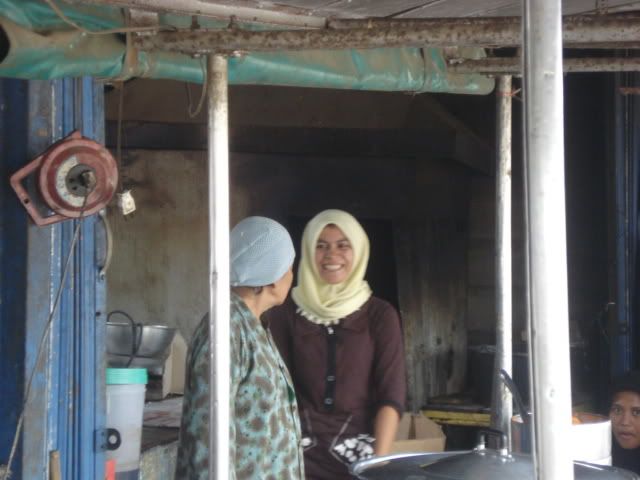 Then I remember his words about Muslims, perhaps they poisoned my food


Not much use putting your valuables under the seat around here, it looks funny but definitely isnt


About one km out of town I see the first sign of the Military presence around here


Less than one km later another one, then more a bit farther along


I decide to take a look along the 4273 and not far along there I come to a checkpoint, this Soldier takes my photo, I think thats funny, perhaps there having a bet on whether I make the other end or not. I ask him if its safe to ride on and he says yes, I motion about my head being cut off and he says no problem. I couldnt work out if he meant nothing to worry about or no problem it will be cut off.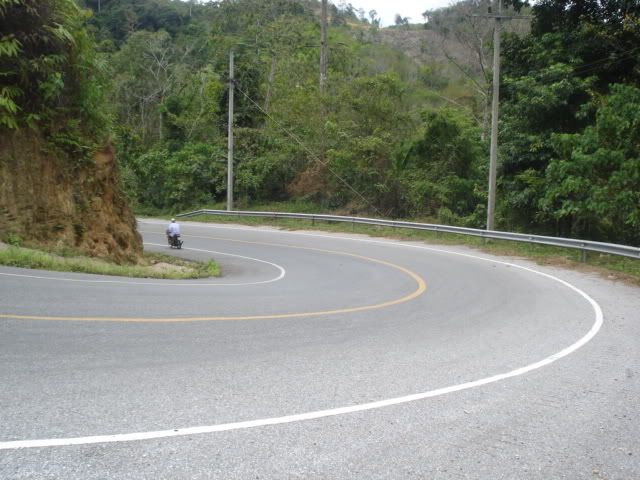 I decide to ride on as its only about thirty km to the finish of this road and at the moment thers other people about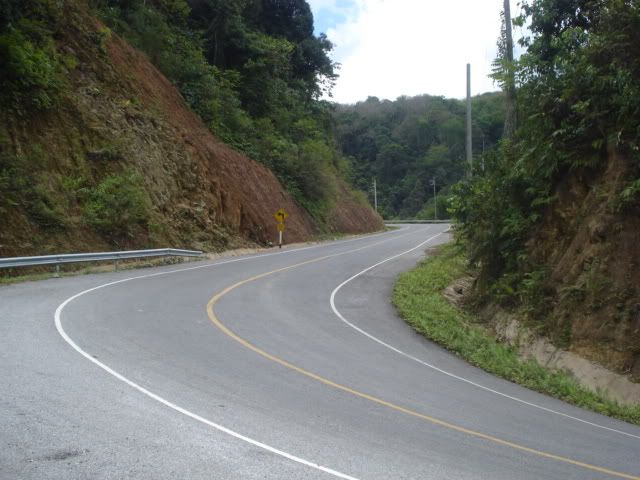 A very fine ride it was too, some very good bends along here


Good scenery along here too, I am only stopping briefly for the photos and not hanging around either


This is another well surfaced road, as I ride further along any worries that I had soon disappeared as theres a fair few Army checkpoints along here plus houses and small villages now and then. I had visions of not seeing anyone from one end to the other, its a lot more barren than this where I have been riding for the last few days


A fine fun road and I am glad that I didnt change my plans, funnily enough he advised me to carry on along the 410 and spend the night in Yala as he considered downtown Yala safe, something that Rhodie advised me against doing. I reach Si Sakhon and stop here to look at the map, I am stopped at a checkpoint and soon get given some water and asked where I am going, I guess Western tourists are a bit thin on the ground in these parts nowadays


I take the 4060 to Rueso and here its a short wait for a train to arrive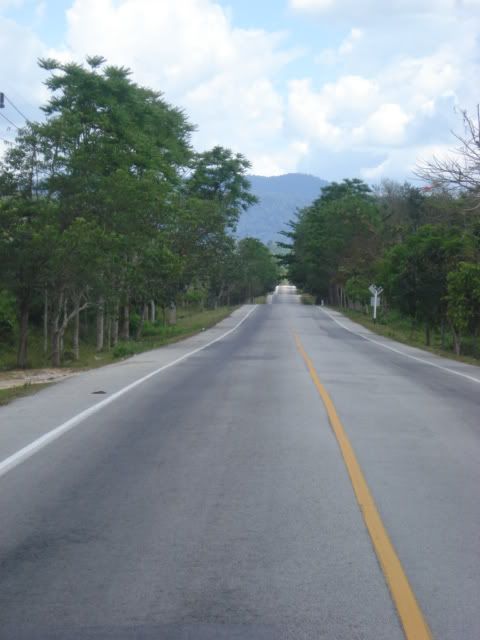 I take the 4017 to Ra Ngae


This was a very pleasant road in places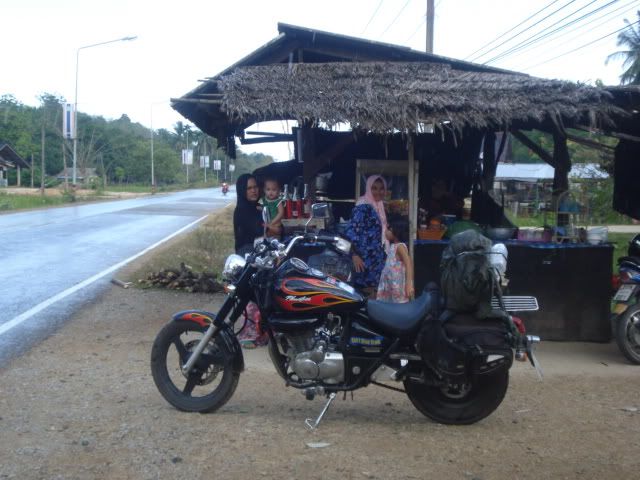 All of a sudden and the afternoon shower arrives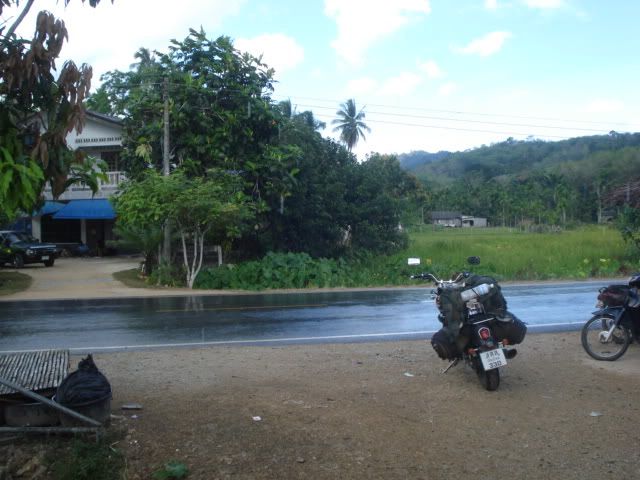 For ten maybe fifteen minutes it rains hard then stops, I take it easy as both my tyres are now out of tread. I get less than 100 metres before the road is bone dry, talk about being on the edge of the shower, if I had known I wouldnt have bothered stopping


At Ra Ngae I take a left onto the 4055 then about seven km later its a right onto the 4056 which takes me all the way to Sungai Kolok, its a lot flatter now and I see rice growing for the first time for a while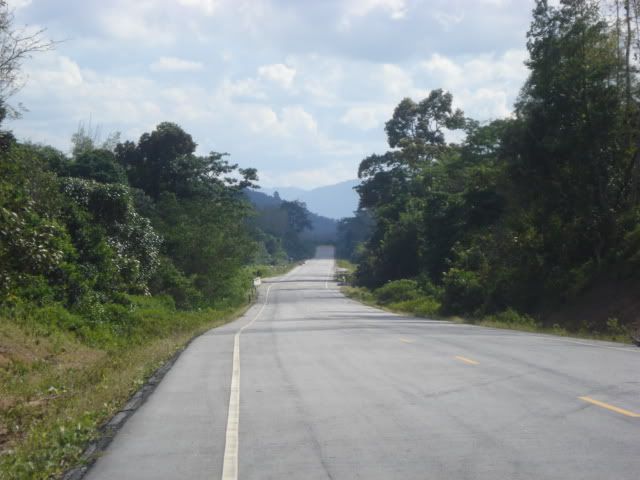 As I get to Sungai Padi all the traffic turns to go into the town and I carry along here following the sign to Sungai Kolok, this is a nice road with no traffic on it


Heres the reason why theres no traffic and why it all went the other way, so I turn around and do the same, the road was okay all the way onwards but nothing interesting to stop and photo


I stop at the Savoy Hotel but its full so I check in at the Thaksin 1 Hotel for 150 Baht a night, the usual features here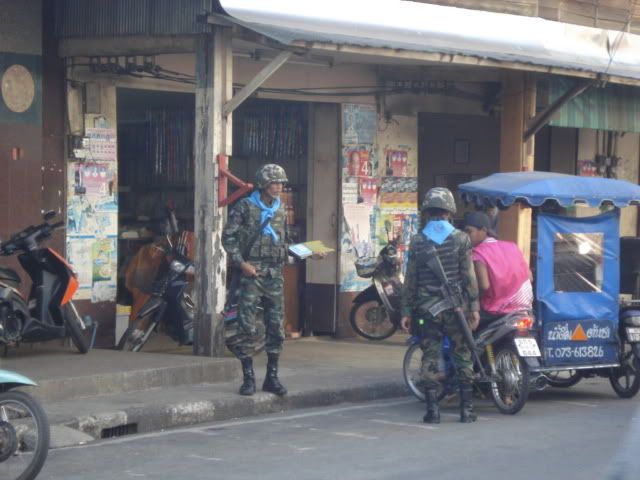 The Military presence is here as well, I saw them checking under the seats of bikes


Paradise at last, I was about to go out looking for food at the market when a girl who is staying at the same hotel asked where I was going. When I said to look for food she showed me a restaurant virtually next door to the hotel and told me I could get Western food here, steaks and fries. As I walked to a table I noticed a lad eating a piece of pizza so that was me happy tonight, a very nice pizza it was too