The route 410, 3025, 3018,
Total distance 260 km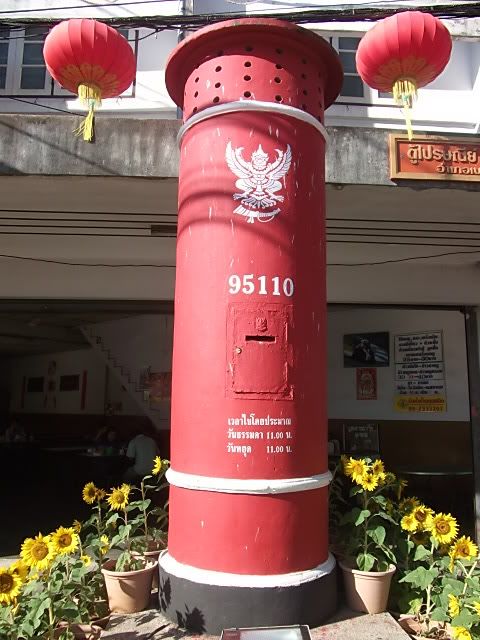 Betong is home to apparently the worlds largest post box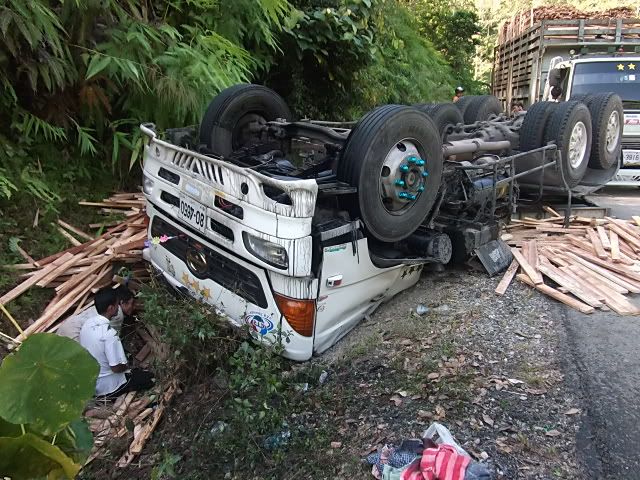 Out along the 410 and a bit of a stuff up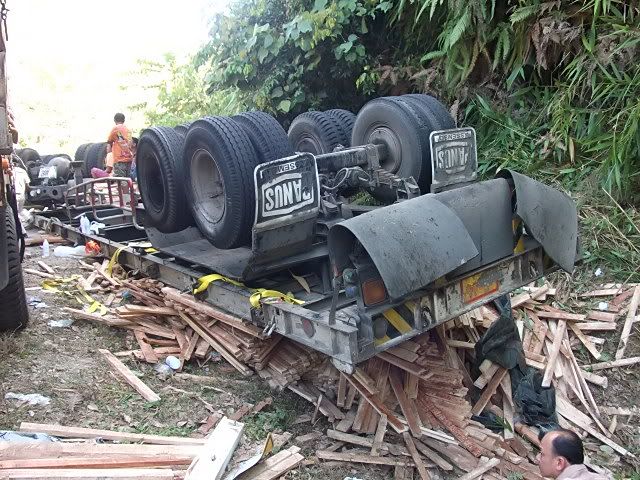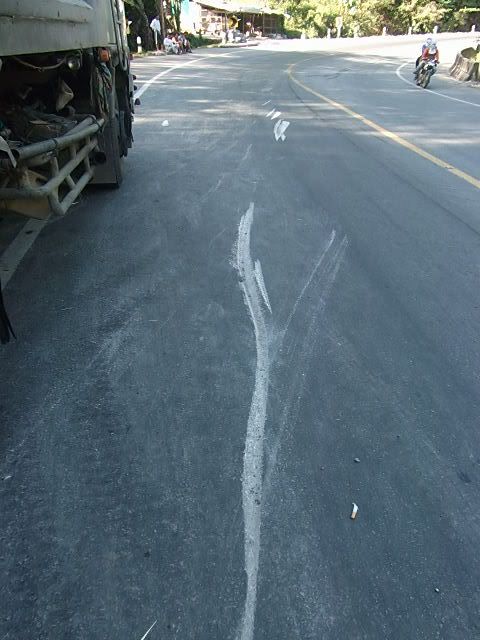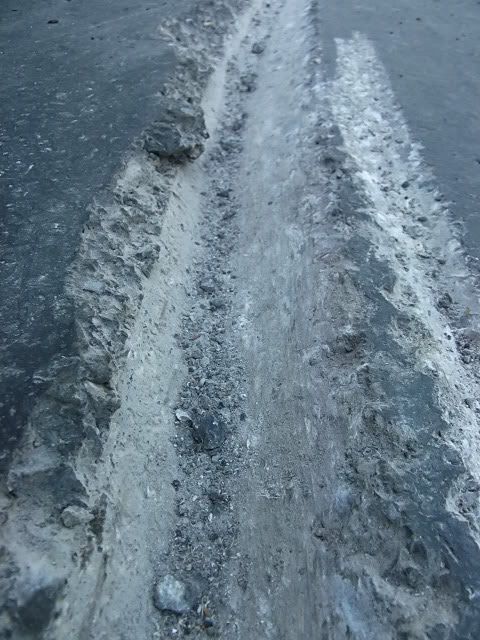 These are deep grooves from the lorry having already tipped over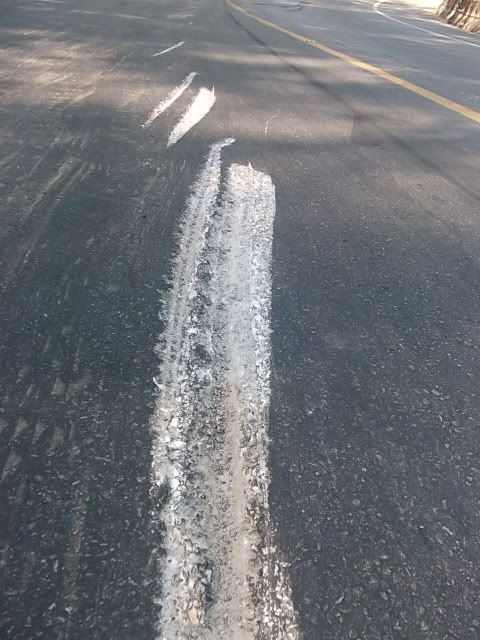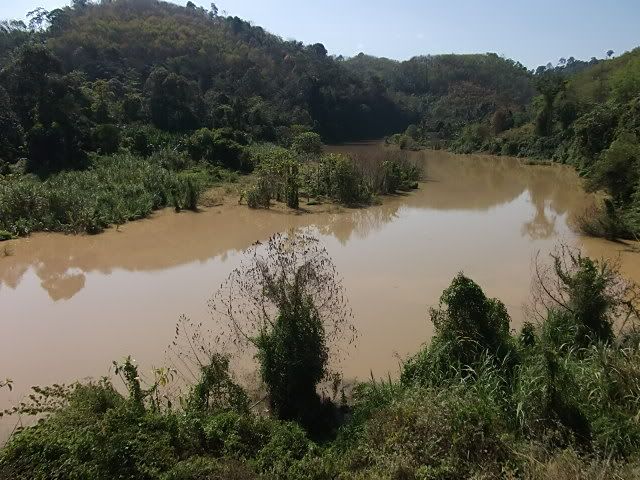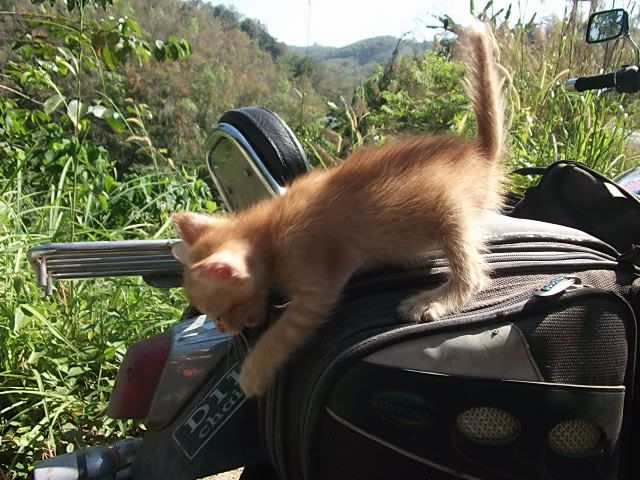 Along a side road and this little kitten is out in the middle of nowhere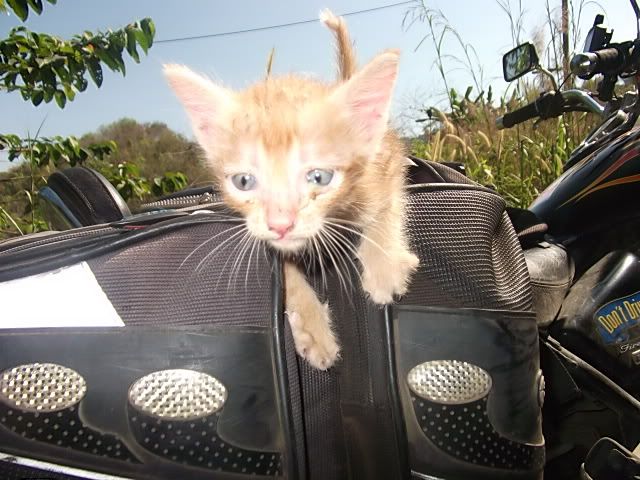 One of its eyes looks a bit manky and I am wondering if it has been dumped here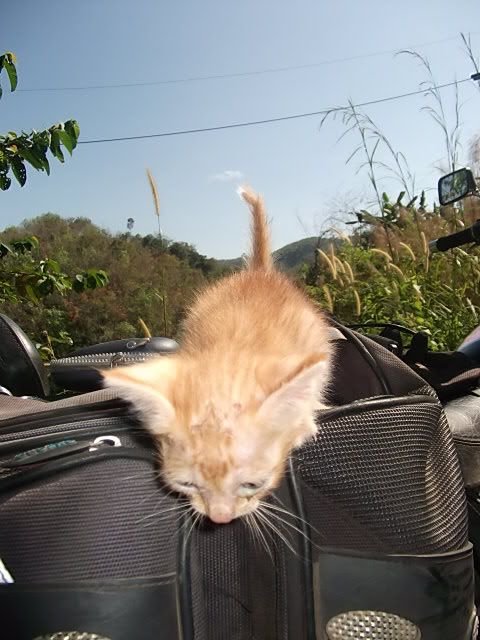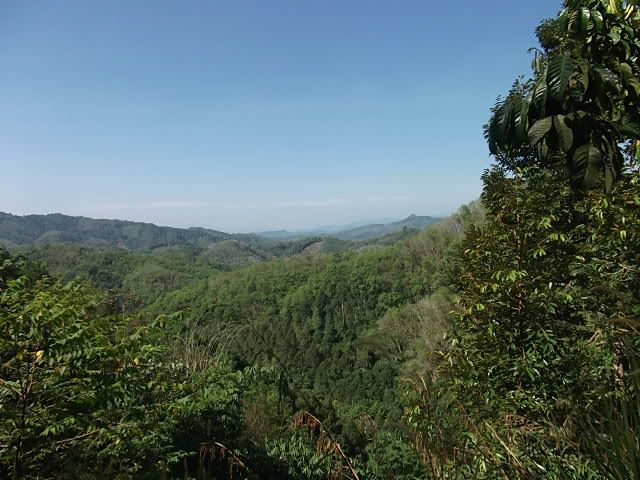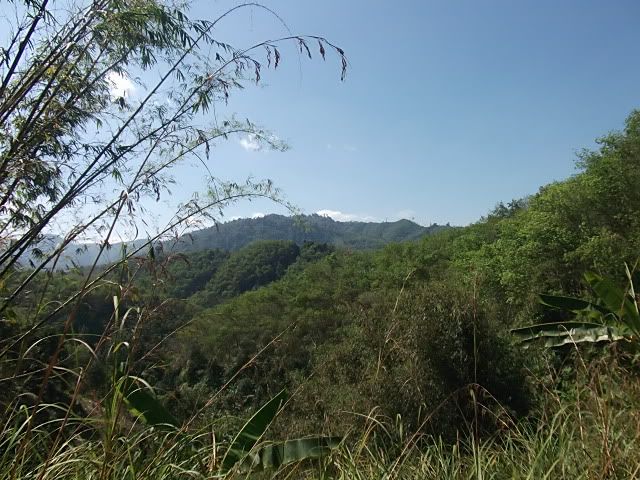 The end of the road at this house at N05.52.825 E101.15.763, near here there is a dirt track that leads back to Ban Chulabhorn Pattana and will be explored in the future.
I turn back and after a few km take a left which brings me back to the 410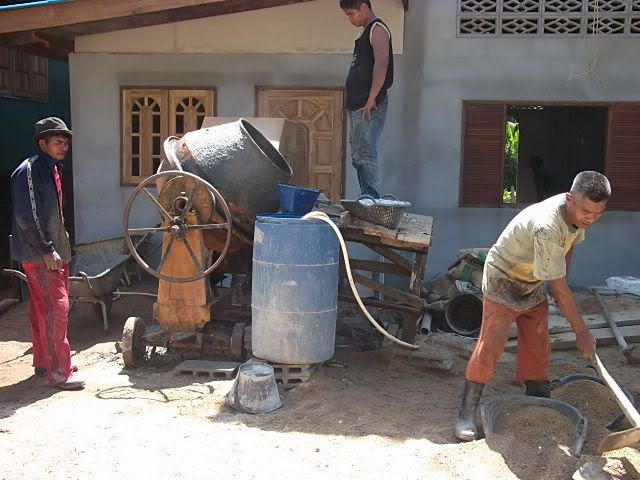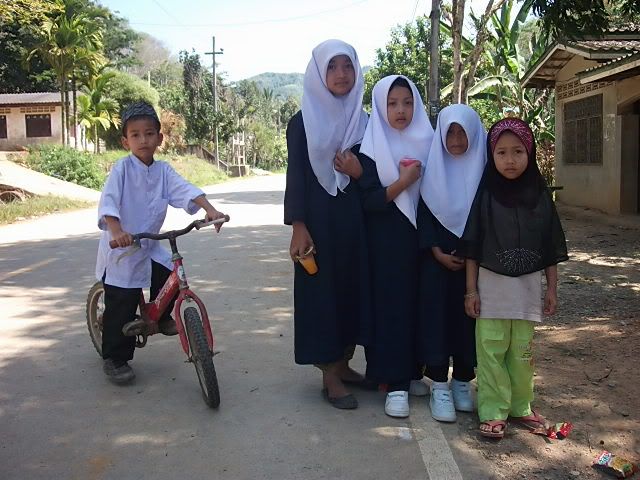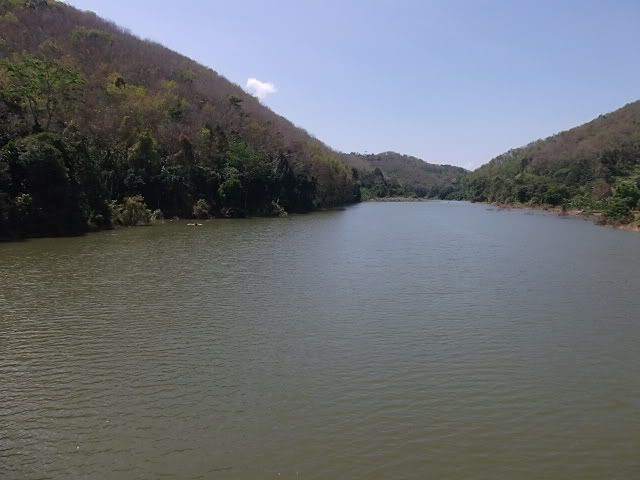 I cross over and see plenty of water today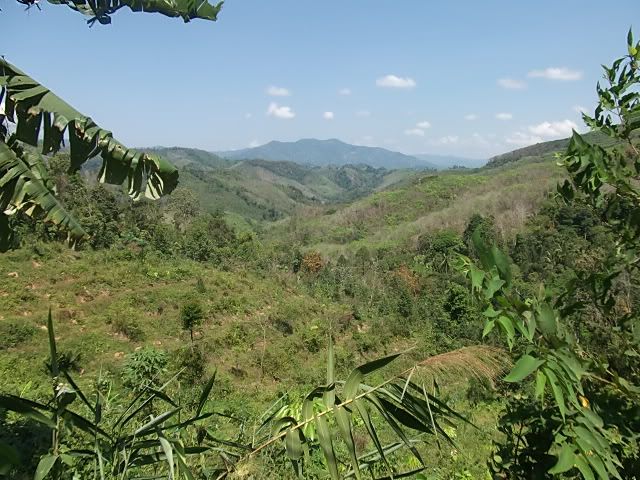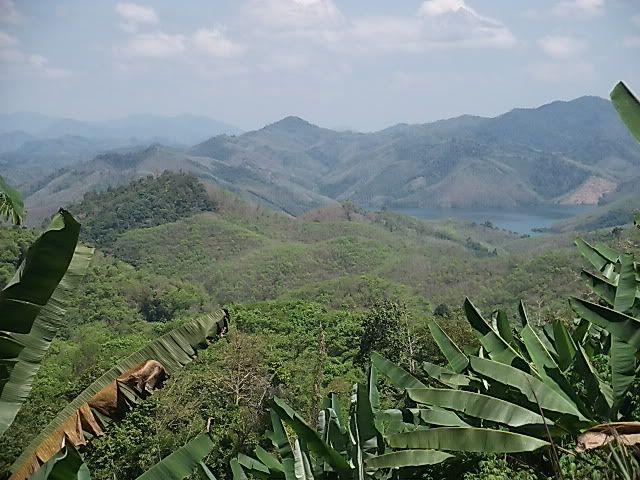 The edge of the Ban Lang Dam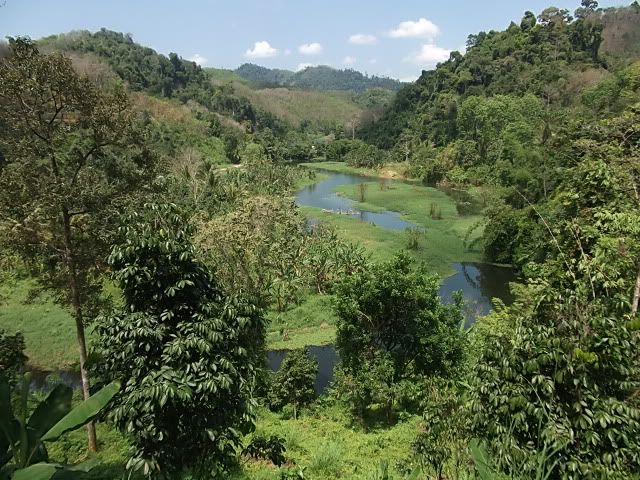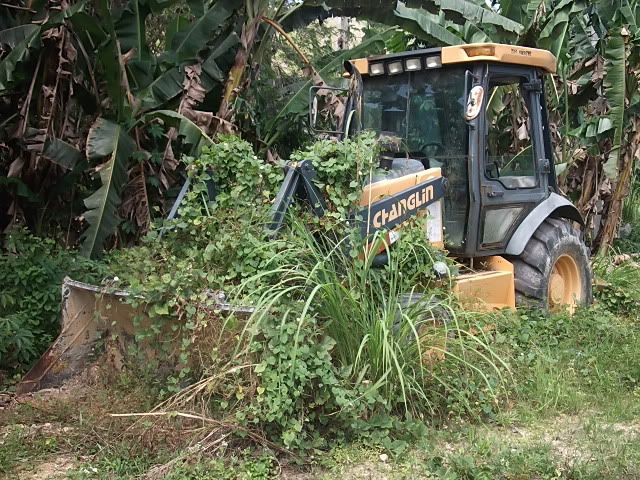 This hasnt been used recently by the look of it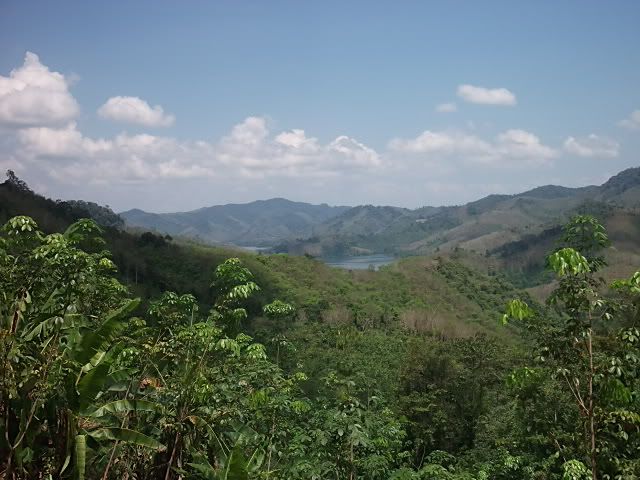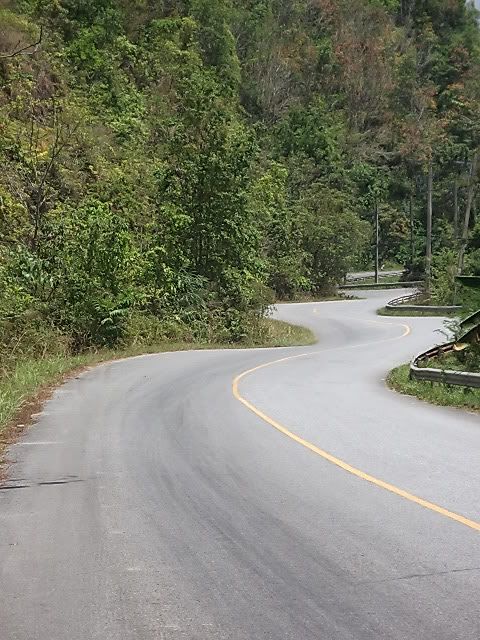 One of the 410s lovely twisty sections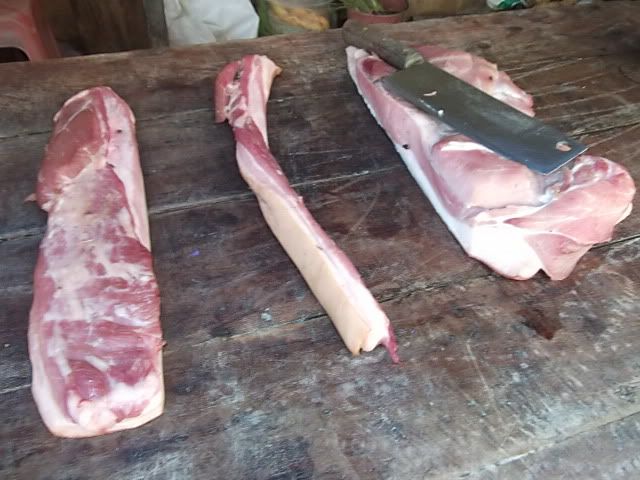 Now if only this was on the barbecue, I am seriously pining for this delicious creature after eating virtually nothing but chicken for the past five weeks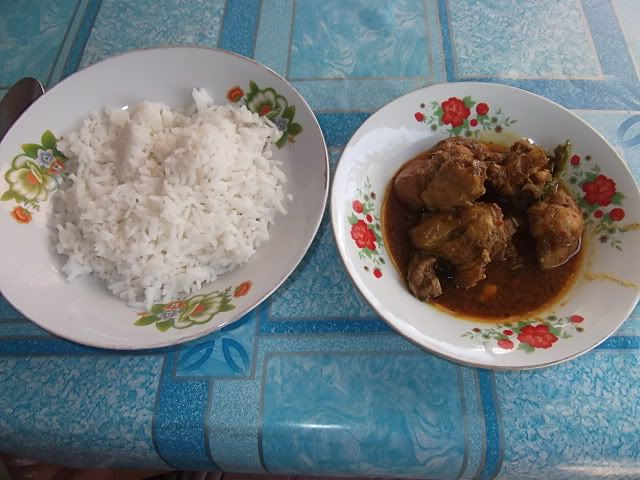 Seeing that pork made me hungry, unfortunately the Muslim restaurant where I eat doesnt have it on the menu so I have to make do with this chicken phad phet, which was nice anyway, 40 Baht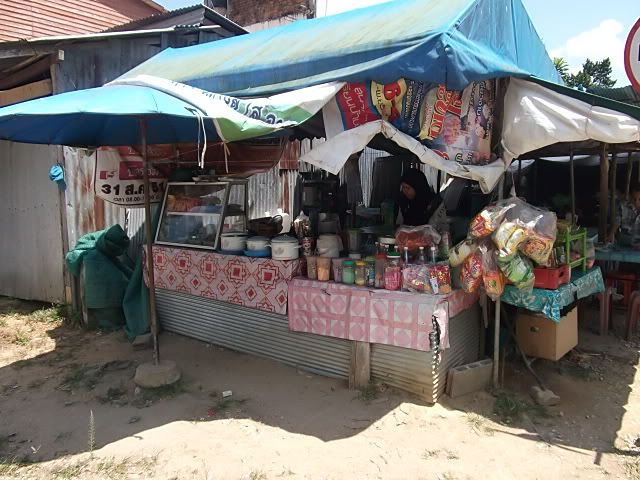 N06.02.808 E101.10.579 is where this restaurant is in a village called Mae Wat along the 410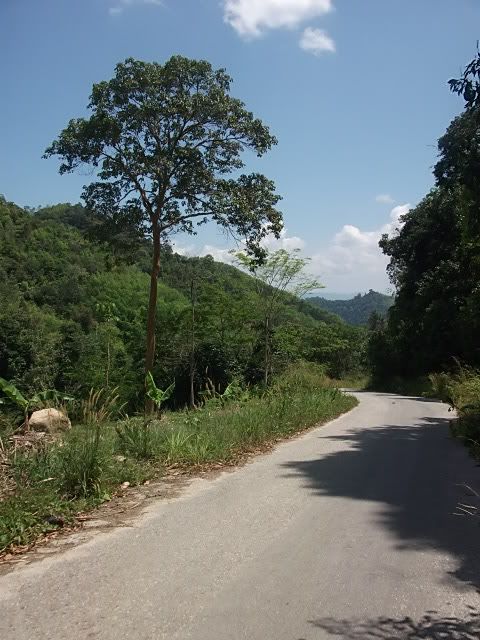 Now its time to explore another side road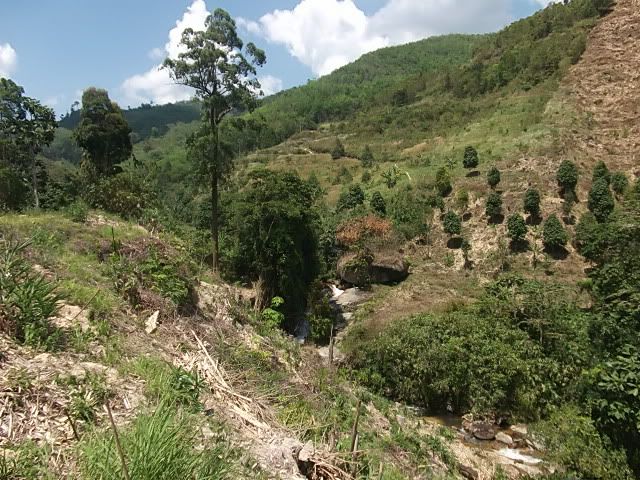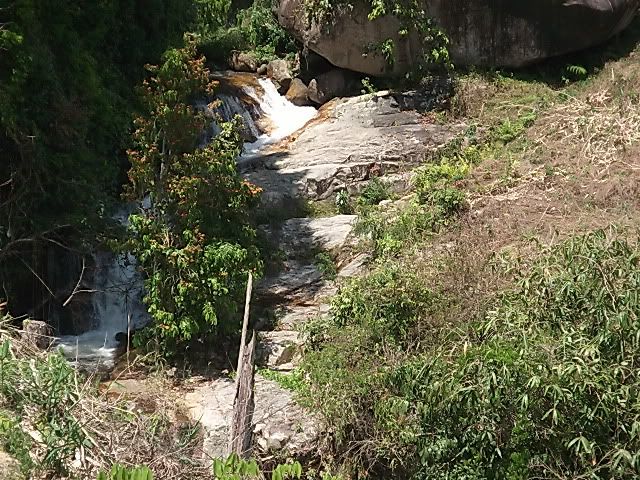 Theres a waterfall down there but no signs for it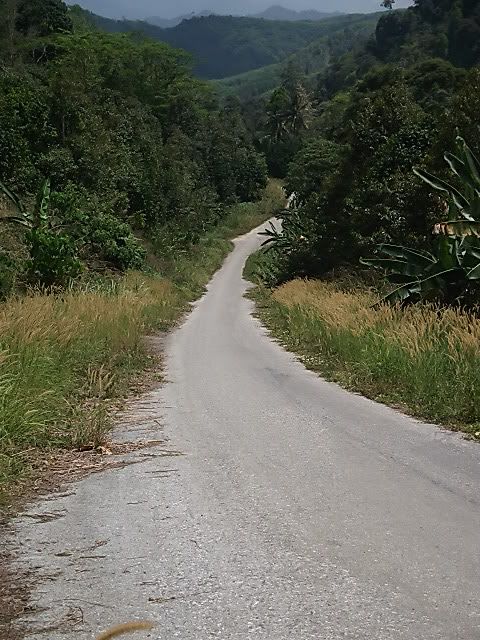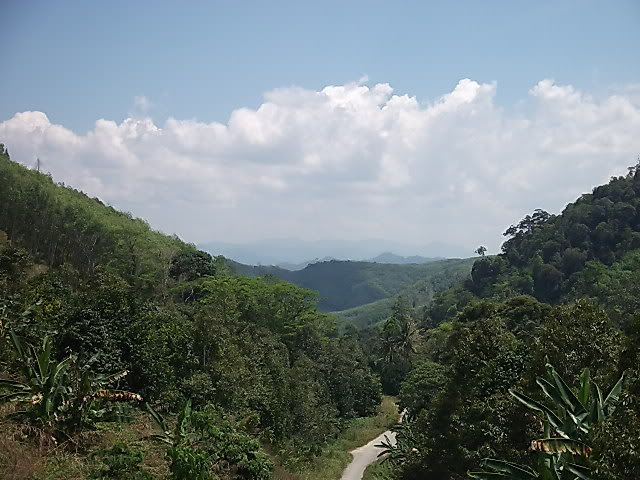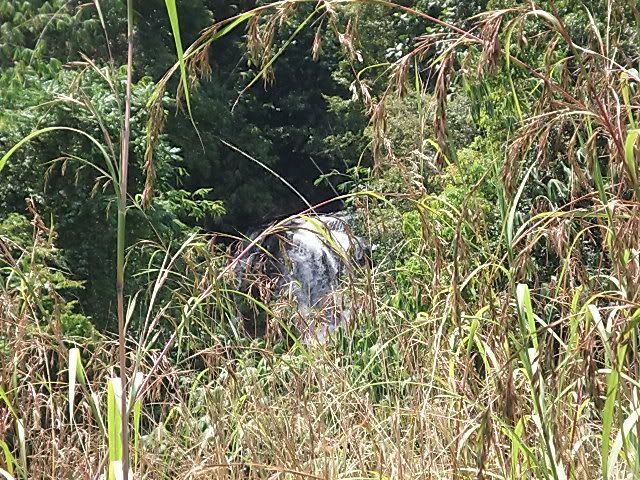 Another small waterfall further along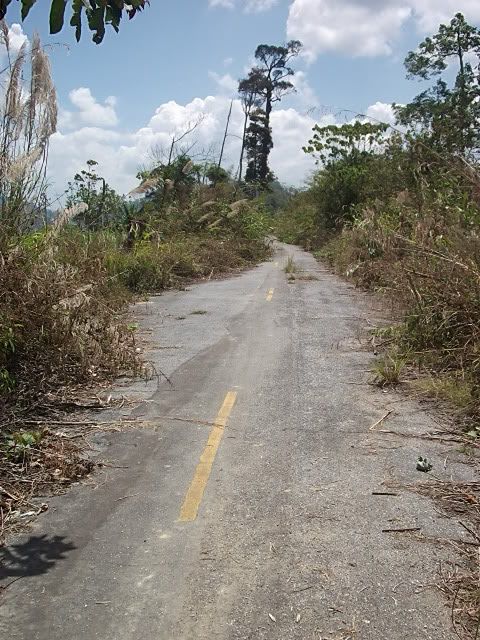 The road is narrowing and starting to get overgrown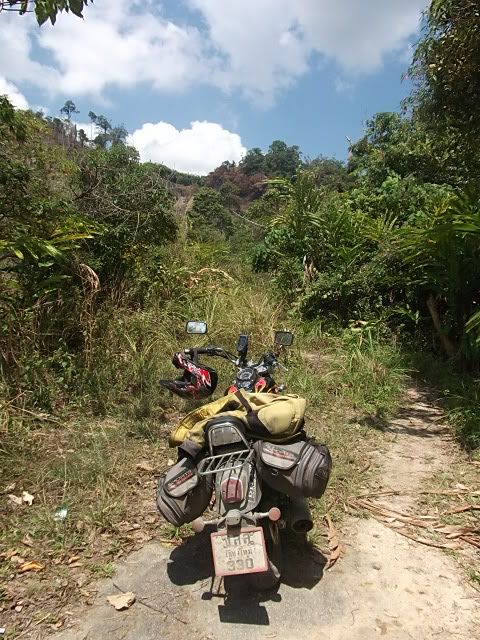 The end of the road at N06.04.911 E101.08.117, the gps shows it going on and rejoining the 410 but theres no visible rideable track there after a few metres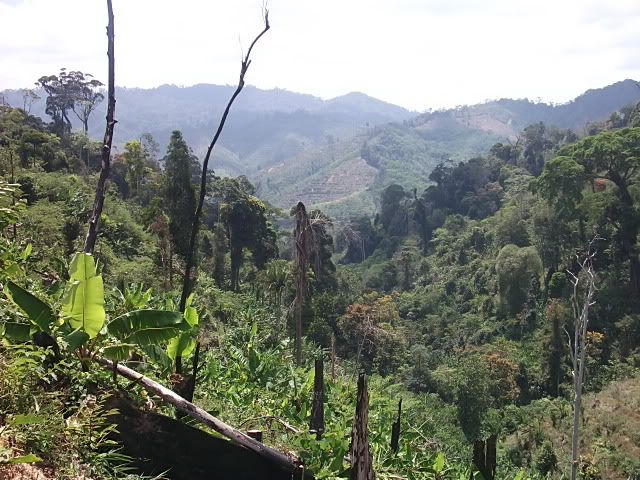 Stunning scenery up here like everywhere else around these parts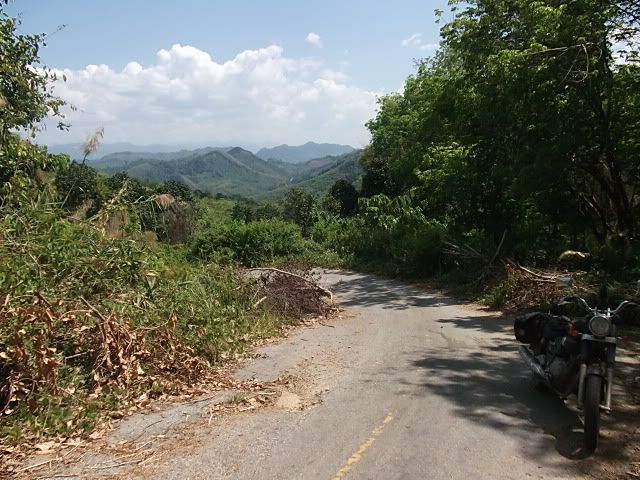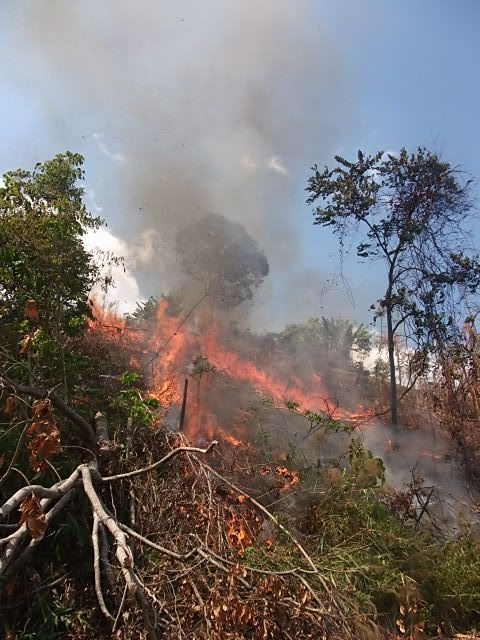 A fire in Yala province, a rarity indeed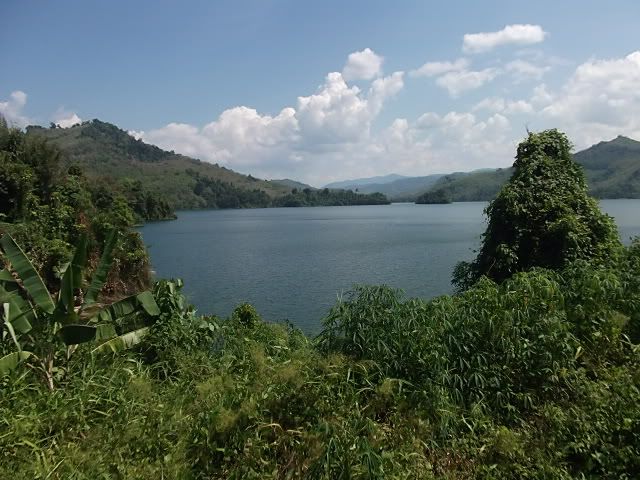 I get back to the 410 and cross over onto another scenic road that goes for about 20 km around the Ban Lang Dam finishing at N06.05.589 E101.15.869.
The gps only shows it as a minor track but its a lovely twisty road all the way, when the asphalt finishes its then an unpaved track but the gps doesnt even acknowledge it anymore


A nice landslip here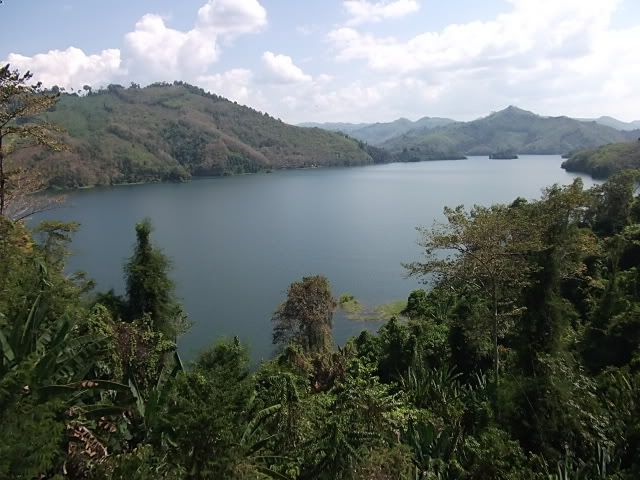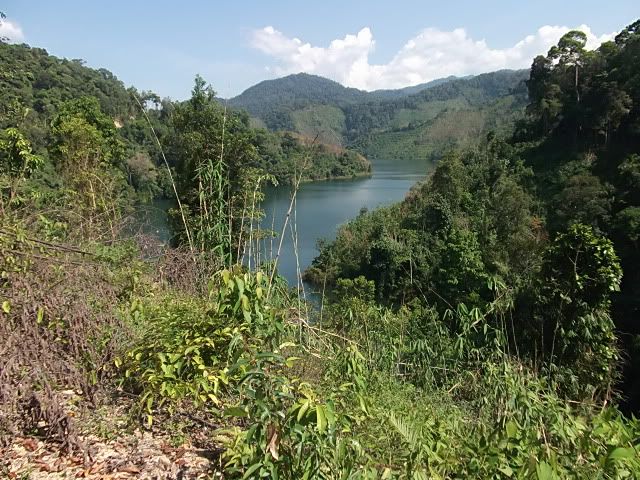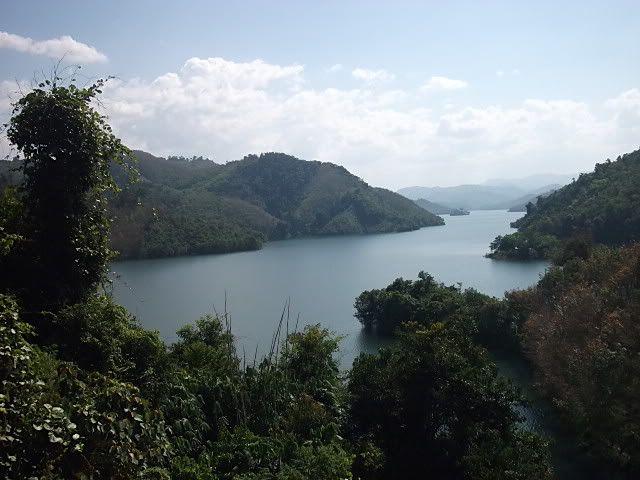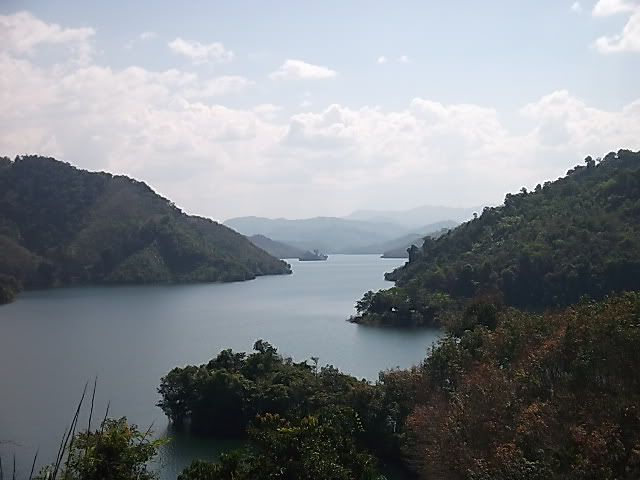 Now some road shots of that lovely twisty road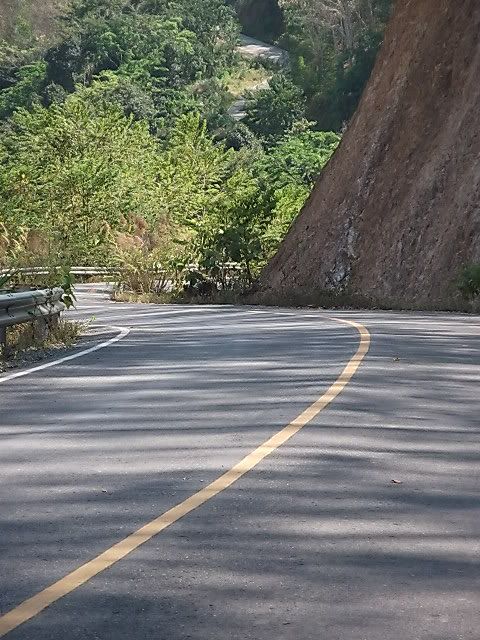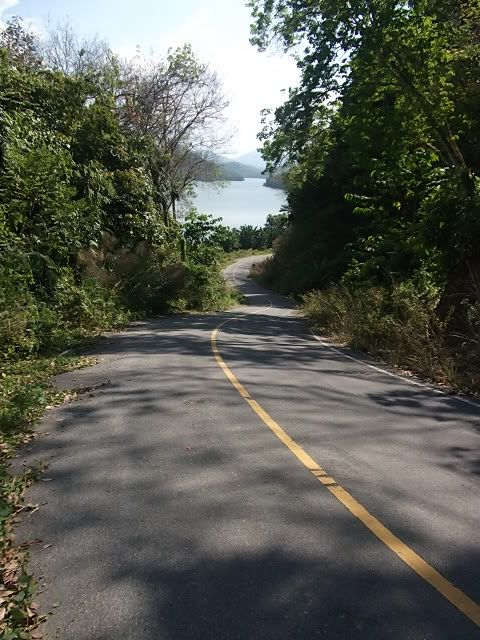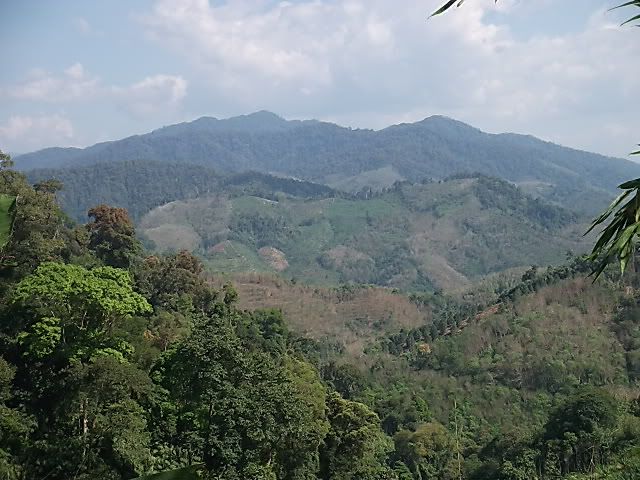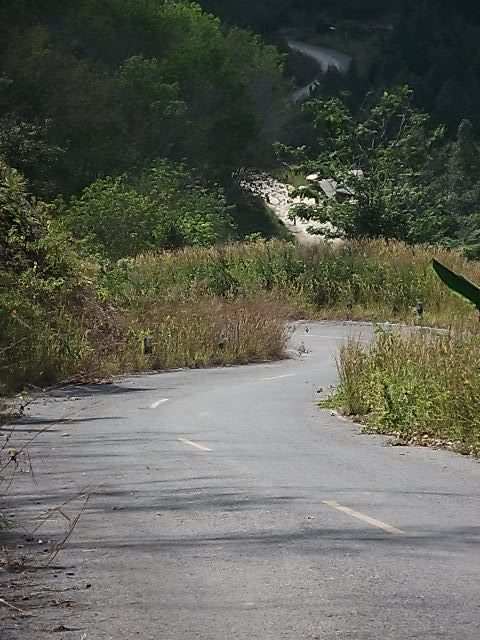 I ride back to almost the 410 then take a right, according to the gps this only goes for a couple of km but theres no sign of it finishing so I stop at N06.05.896 E101.12.225 and turn around as time is getting on, this can be completed in a couple of days as tomorrow I move out of Betong to set up base elsewhere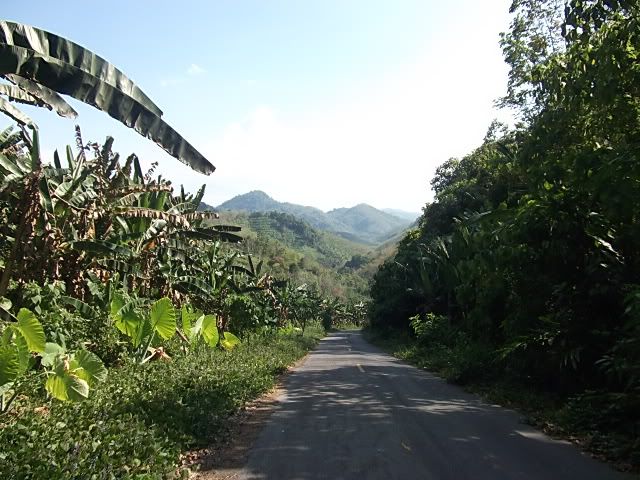 Where I turned around and the view I have got to look forward to upon my return.
I have rode every piece of paved surface south of this point in Yala province this trip and I had no idea there was so much of it, the unpaved tracks have been left for the next trip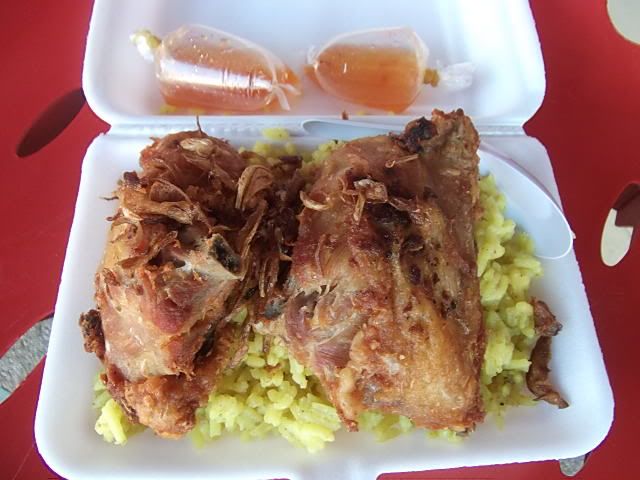 Chicken and rice on the street tonight for 70 Baht.