Todays ride included three roads that I hadnt ridden before including one that I didnt even know existed.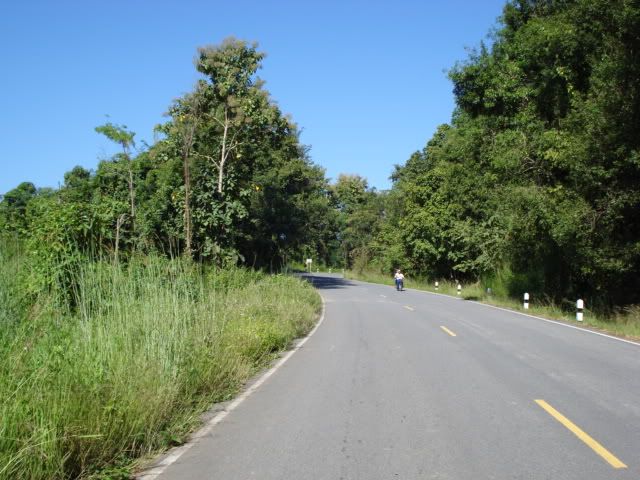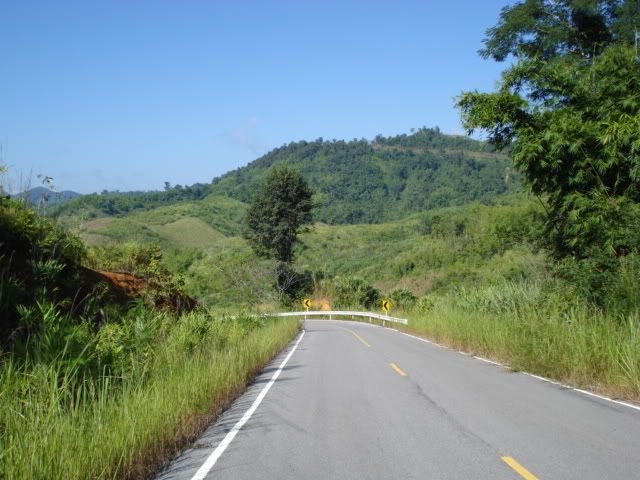 I take the 1091 out of Nan, a road I am sure most of you that ride out here will know well, a very fine road in brilliant condition


The local builders on their way to work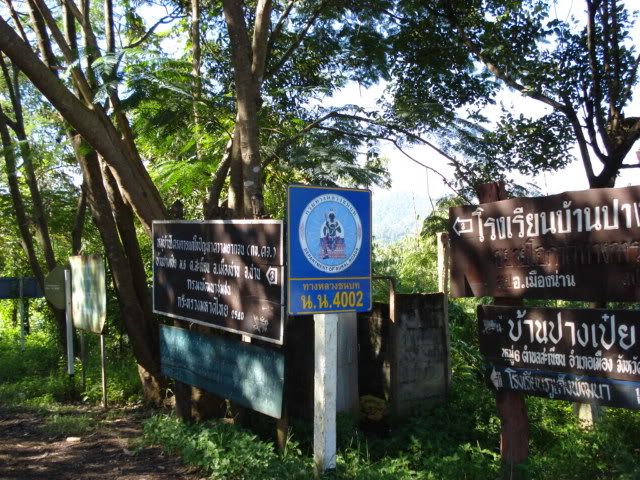 About 35km out of Nan there is a turning on the left for the 4002 which I take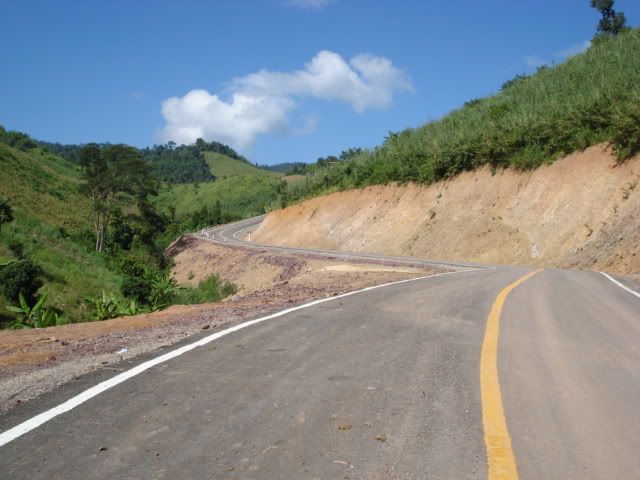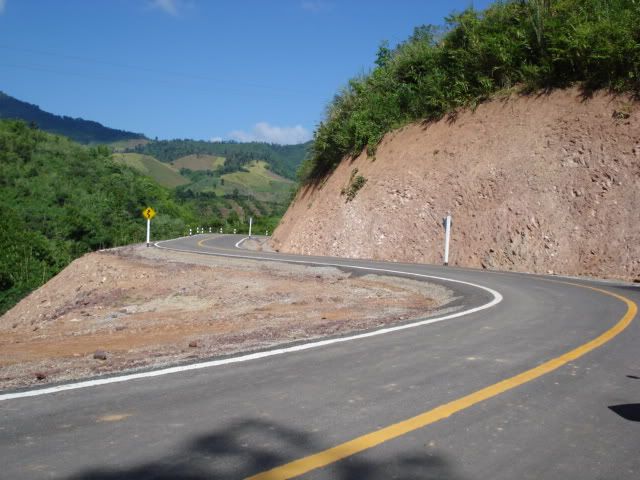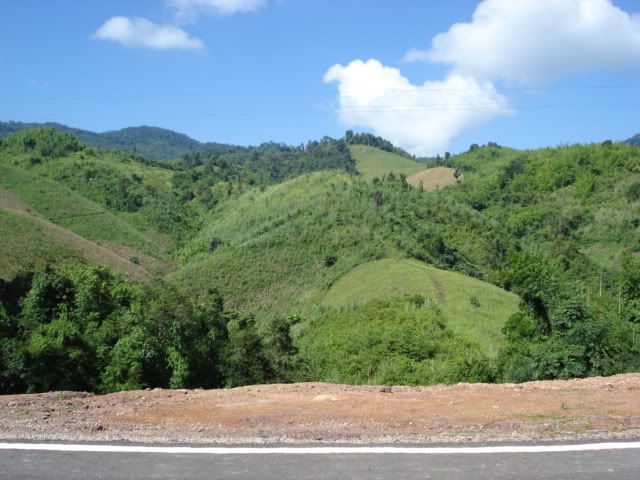 This is one of those roads that I have not rode before, I kept thinking each time I am in Nan to try it out so today was the day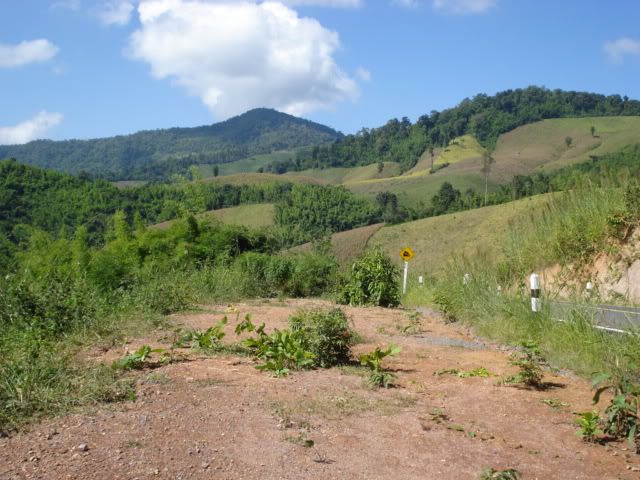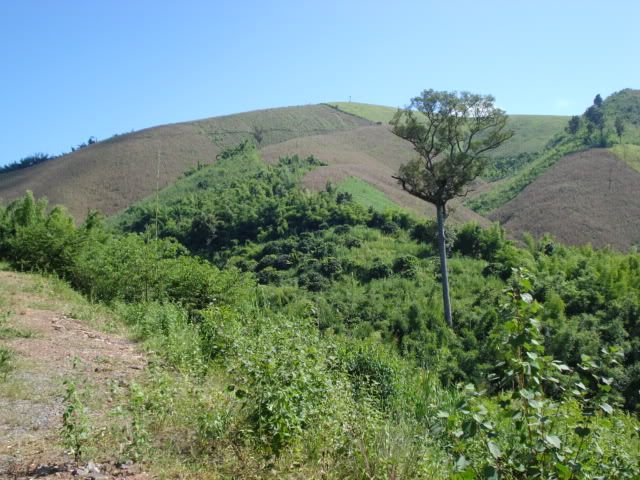 A pleasant ride with the same great scenery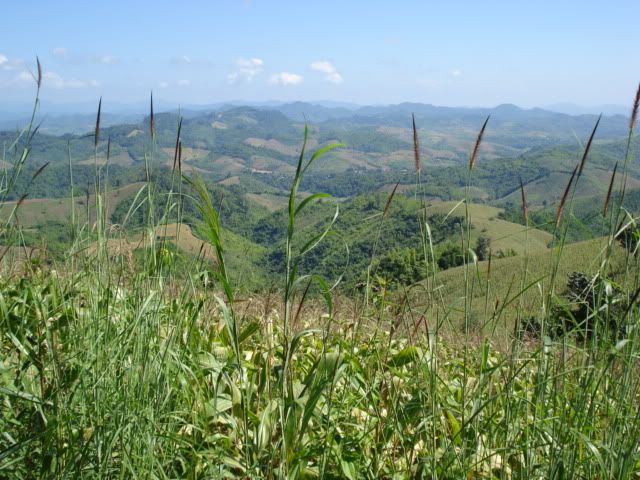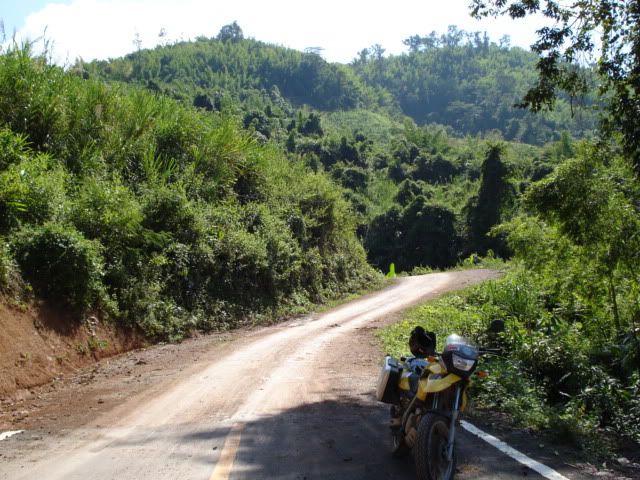 14km later this is the end of the tarmac and its time to return to the 1091, there are a few other roads around here that are all just short roads to a village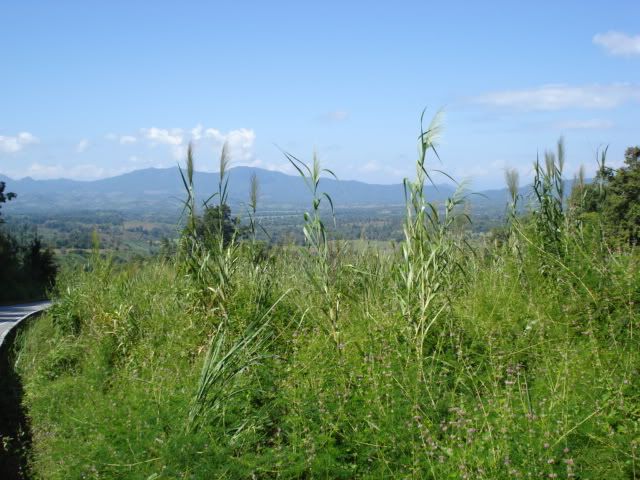 Two more 1091 shots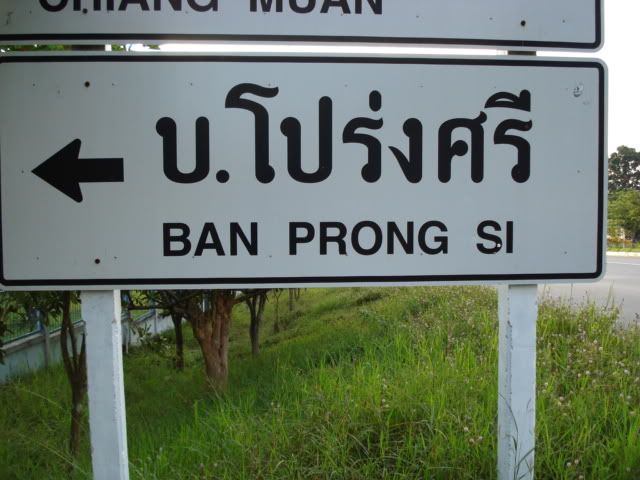 I reach Ban Luang and take the left turn at the above sign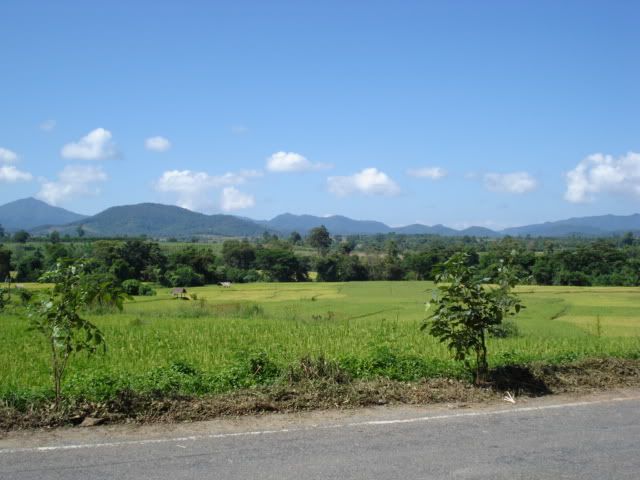 About 8km out you leave the houses and dogs behind and it turns into a nice road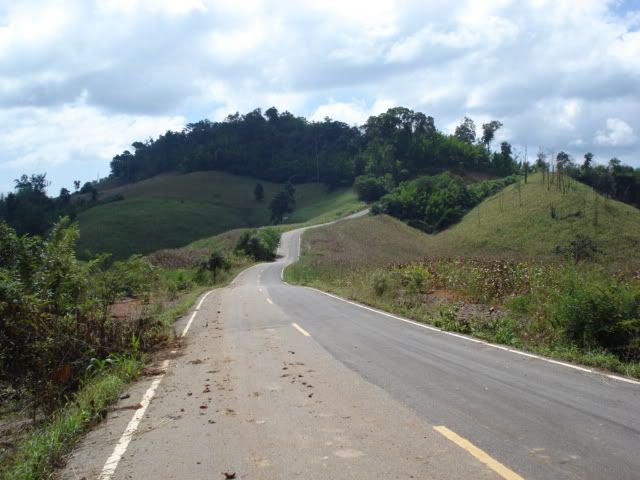 This is a road that I discovered last year and rode it for 19km until the tarmac finished, I came up here again today expecting the same thing but although it finished at the same place, just down the road I could see new tarmac. I rode on and it was a mixture of old and new, narrow and wide. After about 30km I looked on my map and realised that as I was heading due south that it would eventually join the 101. It emerged about 20km to the west of Wiang Sa opposite the km 203 marker, The funny thing is, two years ago I rode up this road from the 101 but turned around when it became a dust track. Now the road is completed right across apart from about 4km but even that is a good compacted surface. I didnt get many pictures as I was expecting to turn around and get them on the return, this road is not shown on any map that I have and is really the road that I didnt know existed. I am certainly glad that I persevered today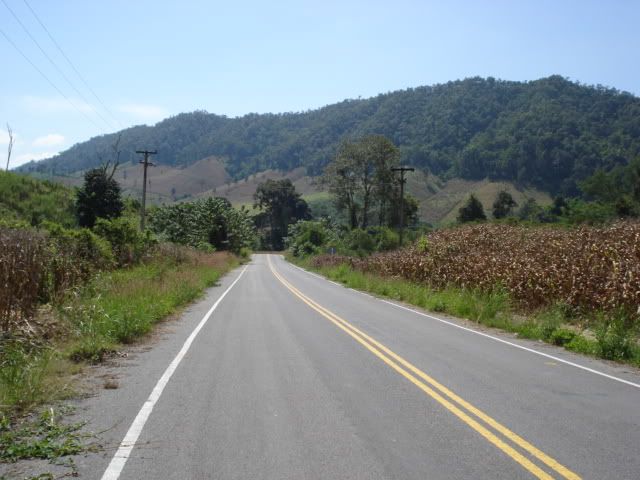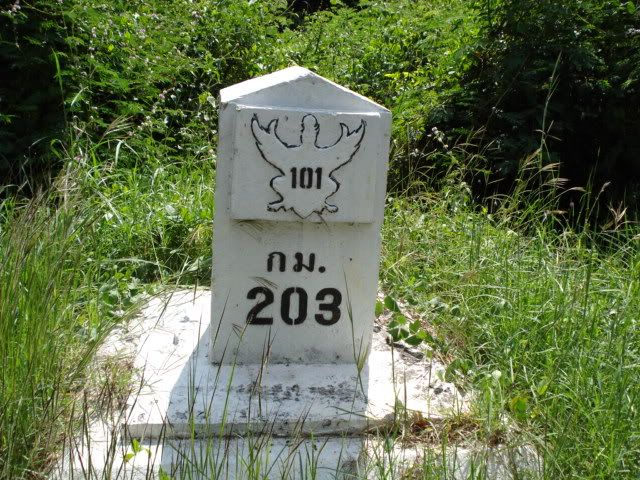 Heres where it joins the 101, right opposite this marker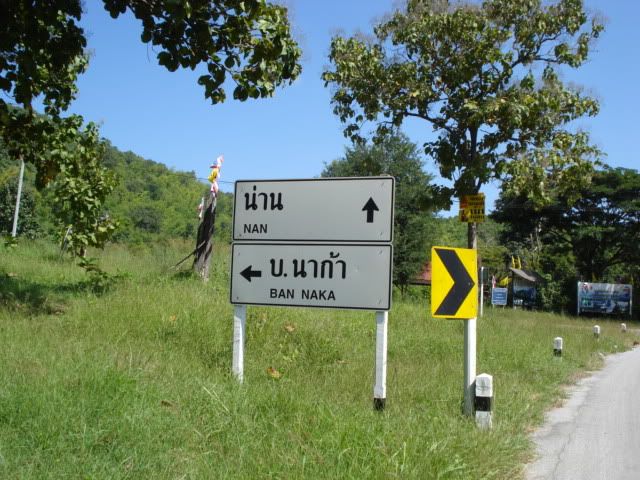 And this is the sign to look for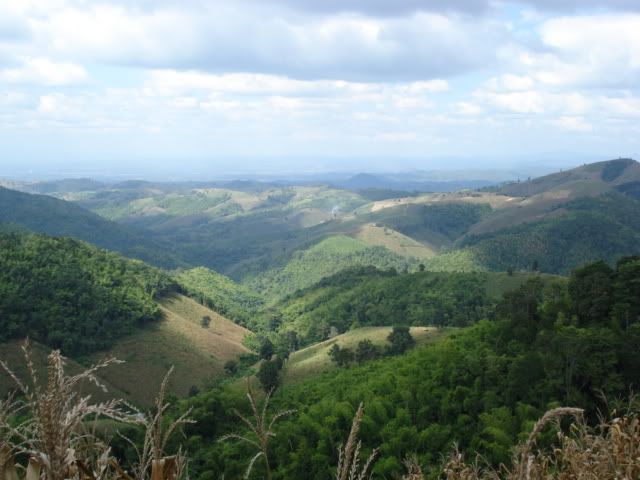 This is the 1024 going over the mountain towards Phrae that I didnt have time to ride in Nan 3 yesterday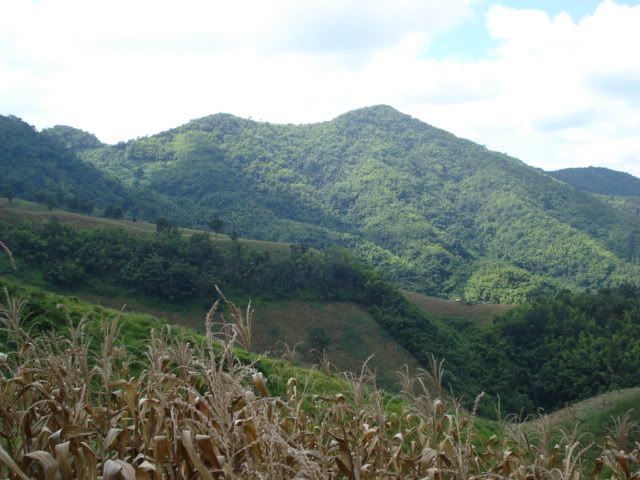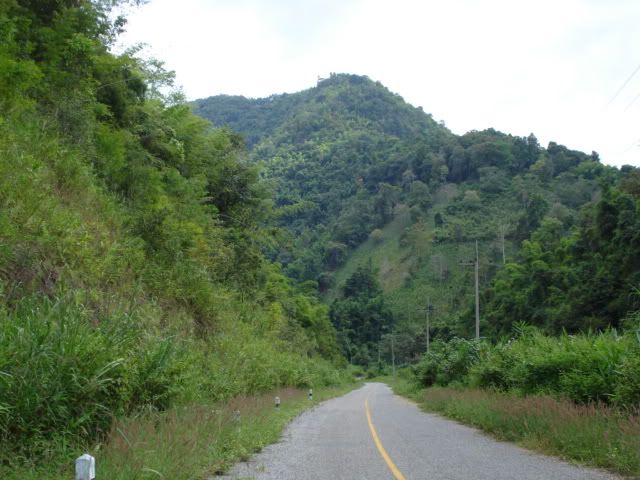 The scenery is good but the road surface leaves a lot to be desired in lots of places


As it comes to a T junction I turn left and ride for about 5km then its another left and onto the 1022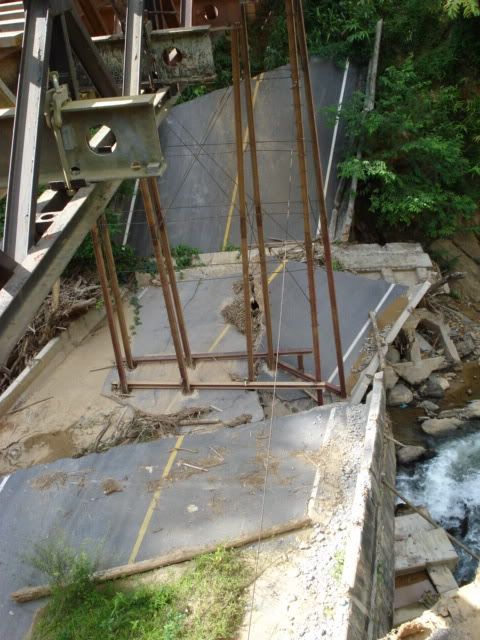 Oops, looks like a slight road collapse here


This is another road that is on my map and I have been meaning to try so its first time today


About 24km on and its the end of the road again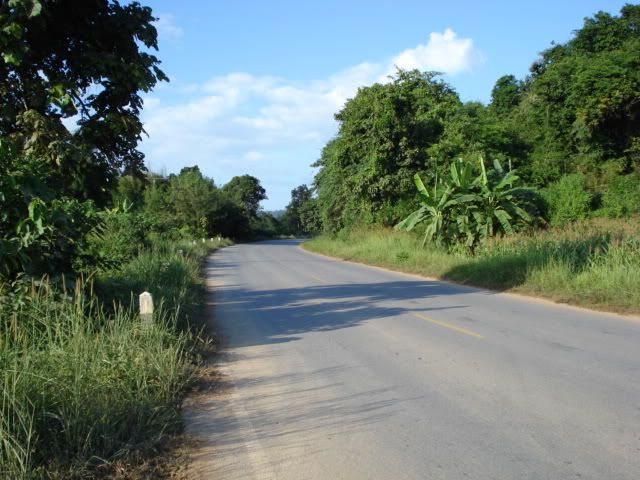 I make my way back to the 101 and head towards Nan for about 25km then its left onto the 103 then a right onto the 1154, then another right onto the 1120 for Chiang Muan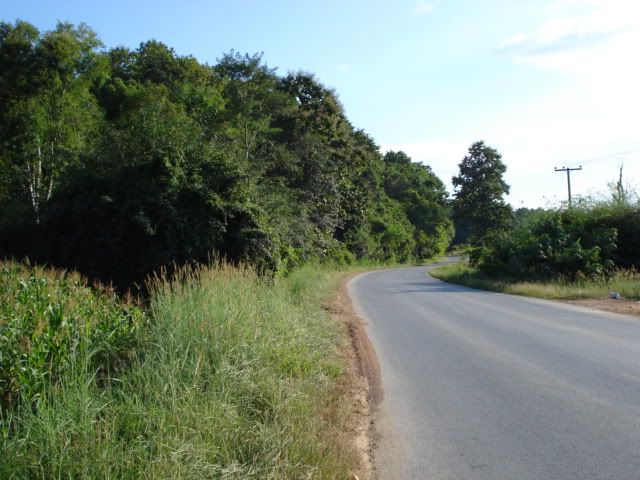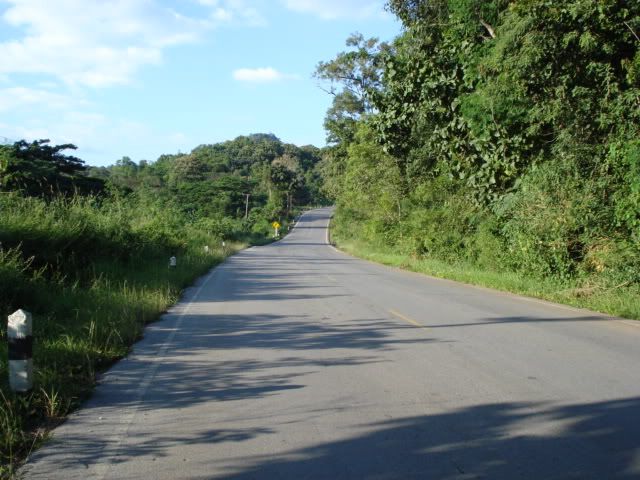 The 1120 is another decent road that I have enjoyed many times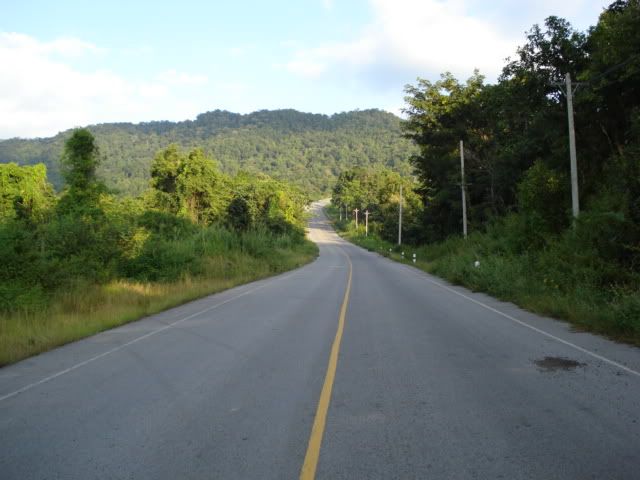 Now its back on the 1091 and home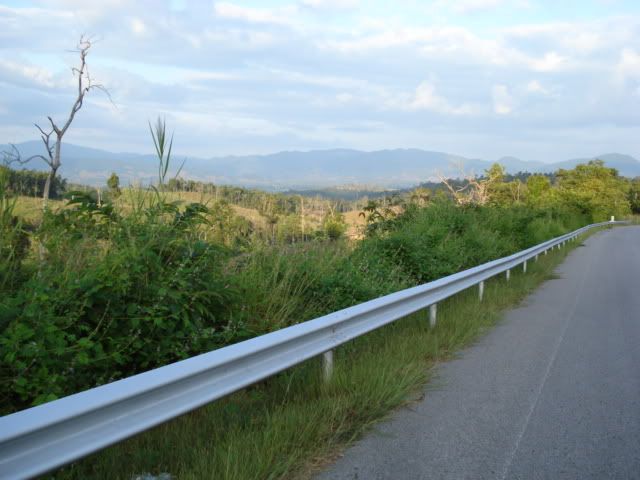 Well todays run ended up at 472km and a nice sunny day which was much warmer than its been since I left Chiang Mai last wednesday.