The Route 33, 359, 3079, 3069, 320, 3077, 2090, hwy2
Total Distance 312 km


I have noticed lots of cars filling up with gasohol 91, this one seems oblivious to the 95 sticker on the car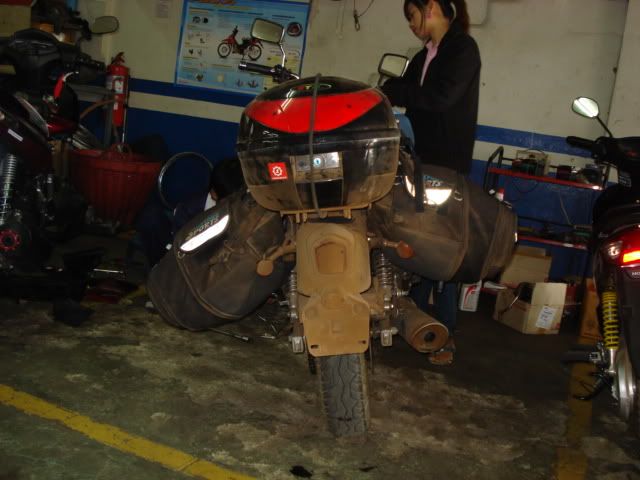 First stop this morning was to get the oil changed as I clocked up 10000 km yesterday, as you can see the bike is filthy. 10K is not an official service but I have my oil changed every 2K, today the bike seemed to get more attention than in any of the official services. The air filter was taken out and blown with the airline and of course the tyres were blown up without even being checked first so once he had over inflated them by about 20 psi I let them back down again, mind you the bill was only 111 Baht. I need to get the indicators moved and there is a shop in CNX that will do it for me.
I left on the 33 heading west and before Sa Kaeo I took a left onto the 359, this was a bit quieter and okay as roads go. I take a right onto the 3079, the 3079 wasnt numbered to start with and is basically a crap potholed road. At Si Maha Pho I do a right at the crossroads then a left onto the 3069, the 3069 is a much better surface and takes me into Prachin Buri. With hindsight I should have saved time and just taken the 33 all the way but then again todays roads were all new to me. From Prachin Buri its the 320 to the crossroads with the 33 and straight over is the 3077 and soon its the National park entrance. I am asked for 400 Baht plus 30 Baht for the bike, I produce the Thai drivers licence and tell them that I work here and immediately its 40 Baht plus the 30 for the bike, the licence has already paid for itself as this has happened in other places as well.


Just inside the park and it looks good already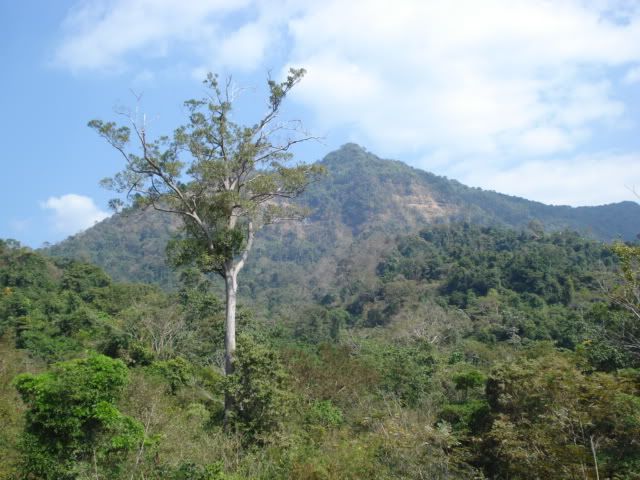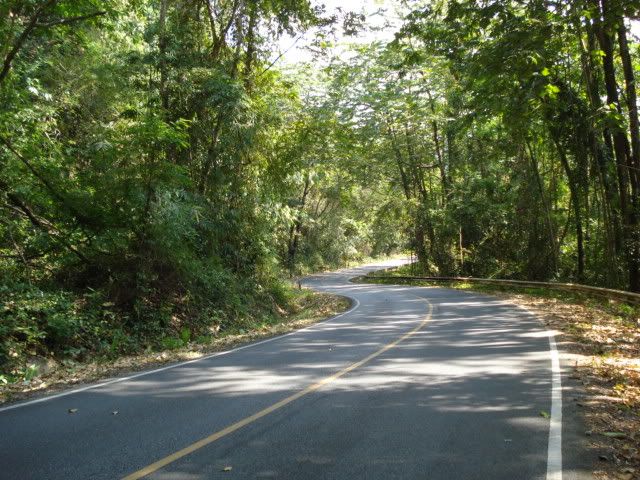 Now if only all roads were kept like this, its in perfect condition from start to end, a brilliant surface, lots of bends and rollercoasters, a motorcyclists delight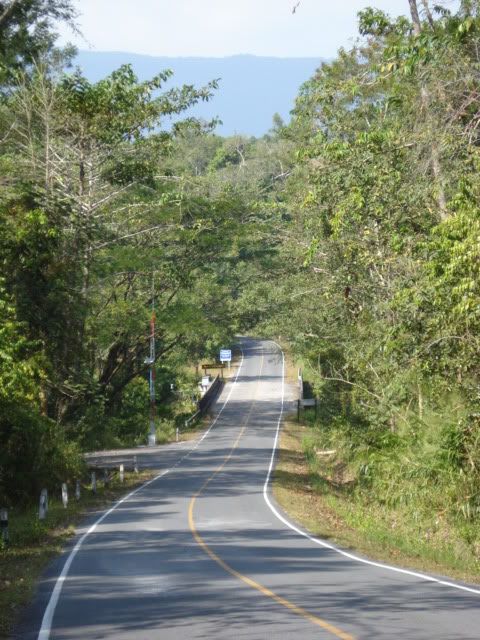 There were absolutely loads of them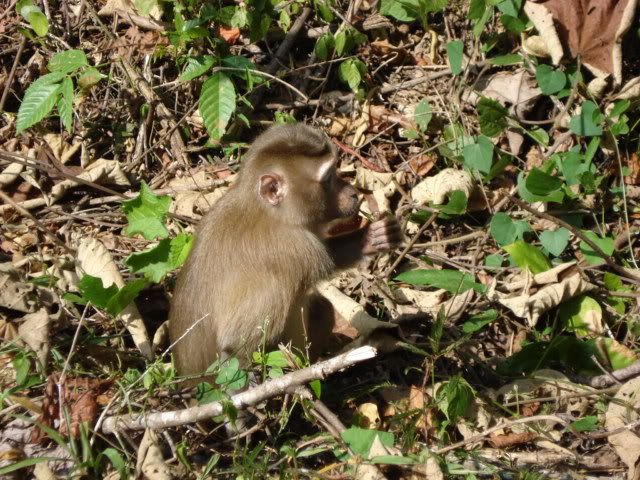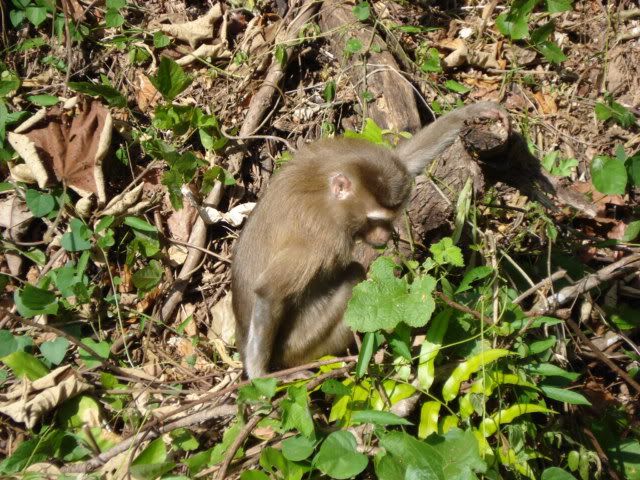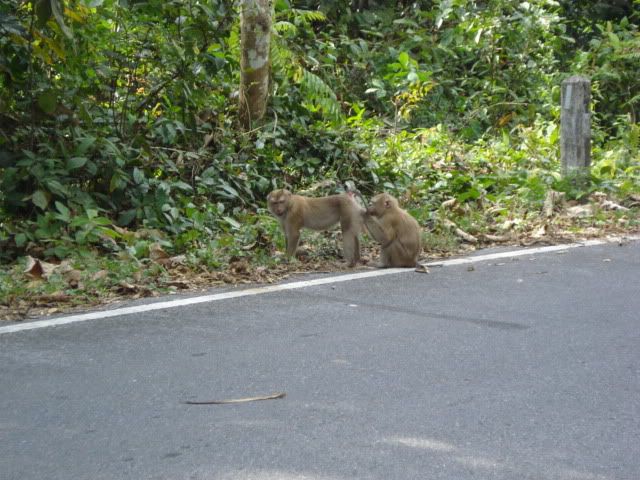 Kiss my arse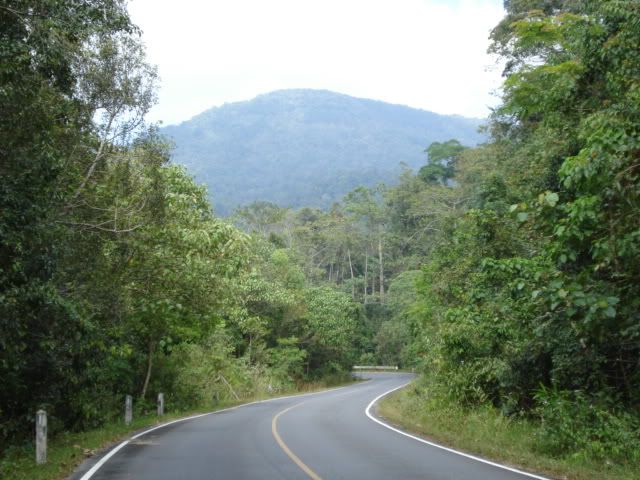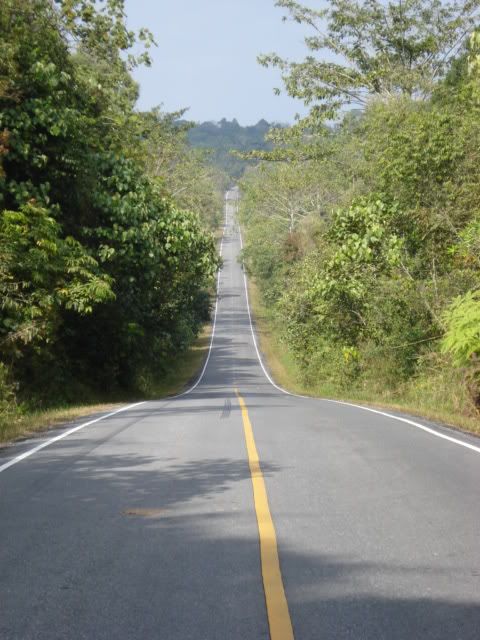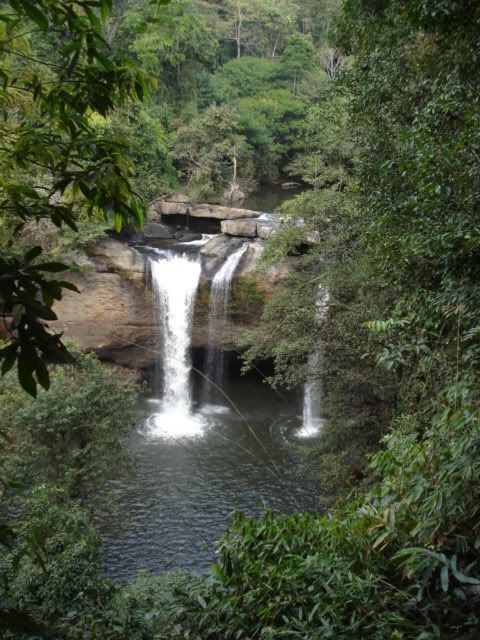 Haew Suwat Waterfall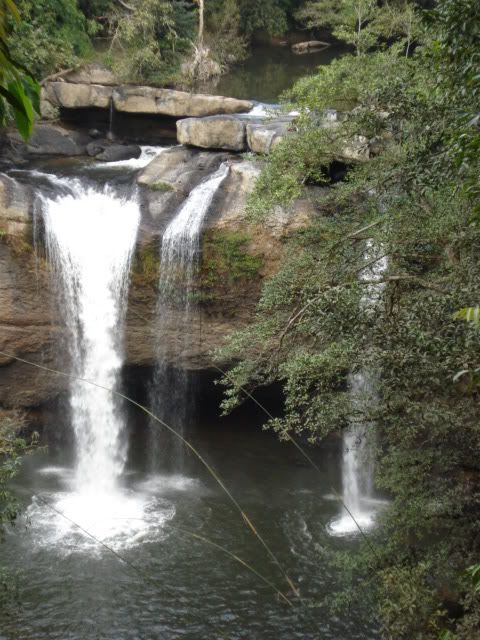 I would like to see this at the end of the wet season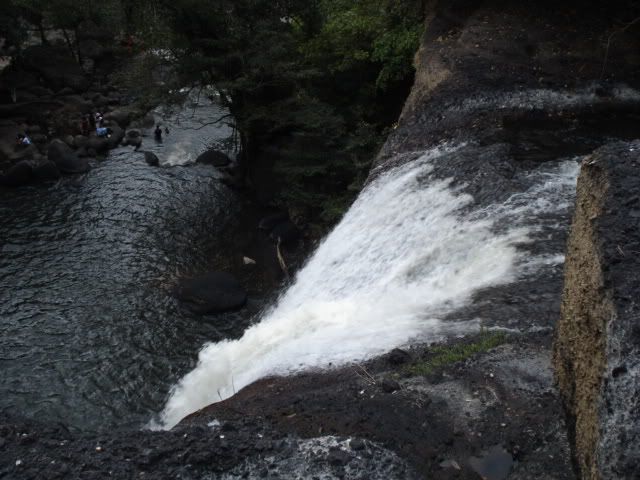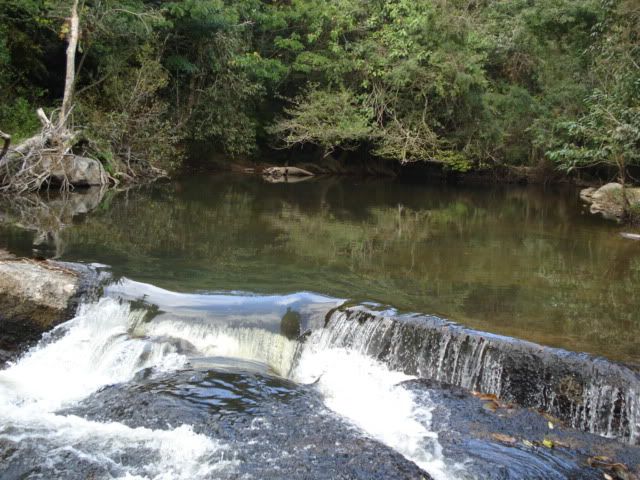 Doesnt look too spectacular at the top does it?


Its more fun on this brilliant road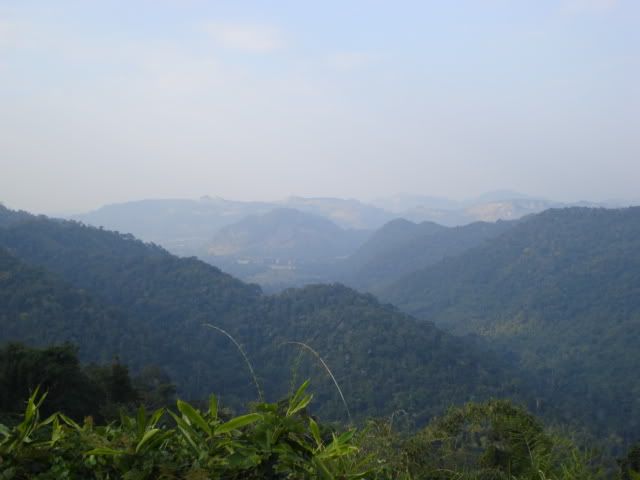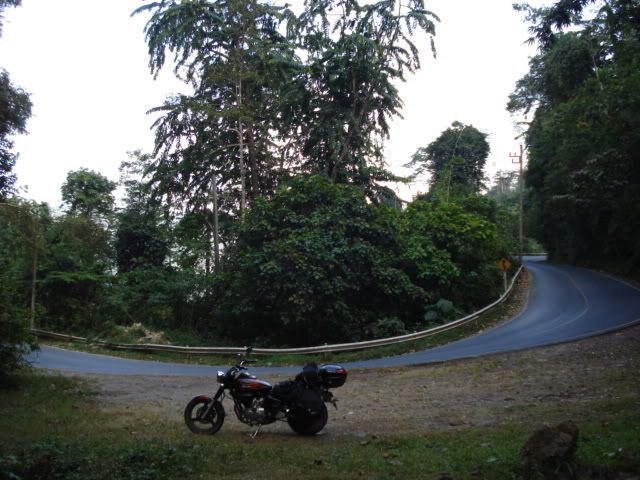 A nice hairpin and time for a breather. Its out of the National Park and the road becomes the 2090, I reach highway 2 and ride along it into Pak Chong, I check into the Wan Chai Hotel for 160 Baht, its a nice clean place with standard room features then its off to KFC and Dairy Queen for food