The Route 3067, 3383, 3479, 4058, 3395, 3405, 3193, 317, 3299, 3157, 318
Total Distance 305 km
I took the 3067 heading south west out of town, I reach the junction with the 3383 and take the right, later its a left onto the 3479


At its junction with the 3259 the 3479 is often closed, last year I managed to ride part of it. Now the road block has gone and I stay on it but about 200 metres around the first bend the barrier is back. I ride through as no one comes out


Because this road has been out of bounds theres nothing but army checkpoints along here plus this nice greenery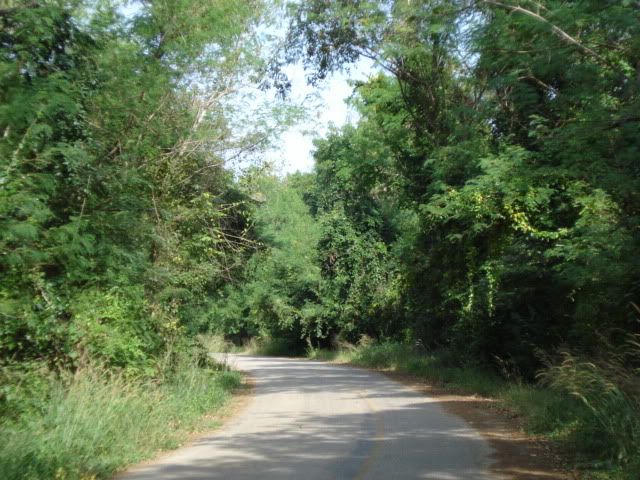 This is a newer good section a few kms on, I ride to the crossroads where the left goes to the border, possibly I could cross here if I wanted to but I have no reason (visas good for another two months)
I stay on for a few more kms then the road is blocked and I am told no further so its a right turn here


This road has no number


A nice view though and this road soon comes to a t junction with the 4058


I turn left onto the 4058


I am riding with these cliffs to my left and right plus fields of tapioca as well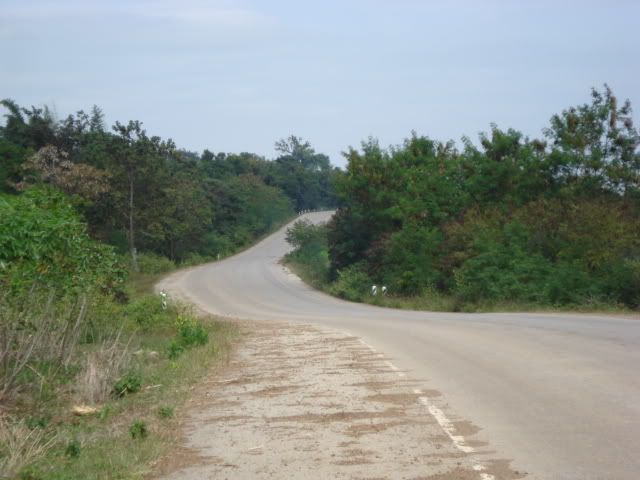 Its a pleasant enough road, I briefly get back on the 3479 along here but its only for about 3 km then I am stopped and sent back to where I entered it. Here the fun starts, its search my panniers time then the questions about where I am going, then one of the bigger fish drives up and goes through the process again. He gets his camera out but then decides he doesnt want my picture after all, oh well his loss not mine. He writes down my name as his superior wanted it, fortunately the Thinknet maps are bilingual and the Khao Ta Ngok Cave is shown along the 3479. When I show them this they are all helpful showing me how to get their by an alternative route as they now realise that I am not an enemy spy or a terrorist. It is pointed out to me that the 3479 is a road for special operations, I am about to point out that a trip report for gt-rider is a special operation and is of national interest but decide against it, so its back to the 4058


Really great scenery around here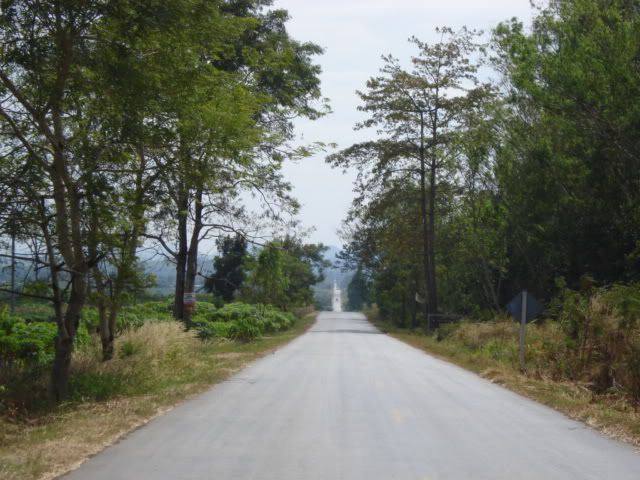 At a t junction I turn left onto the 3395 and then at a crossroads its a left onto the 3405, a narrow but fun road


Tapioca everywhere again


I come to a t junction and its a left onto the 3193


For the last hour I think that tapioca is all that I have seen growing as crops around here, must be the main area of the stuff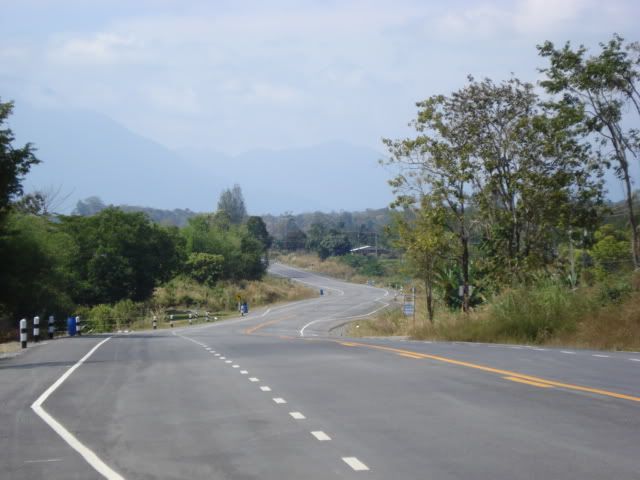 The 3193 is a great road from end to end, not very old and in very good condition


At the t junction with the 317 I turn left and ride for about 16 km then its a left onto the 3299, the surface is crap to start with, really badly potholed for the first few kms. It gets better and I stop at the Khuean Khiri Than Reservoir for a break, the breeze coming off the water really cools me down


I only saw one other person here today which surprised me with it being a sunday


Now the 3299 really comes into its own, easily the jewel in the crown on todays ride and the best road in this mountain range


A fantastic sight, I remember doing this for the first time 5 years ago on my first Honda Phantom but back then there was just a narrow wooden bridge or maybe only a temporary Baillys bridge and it had to be really slowed down for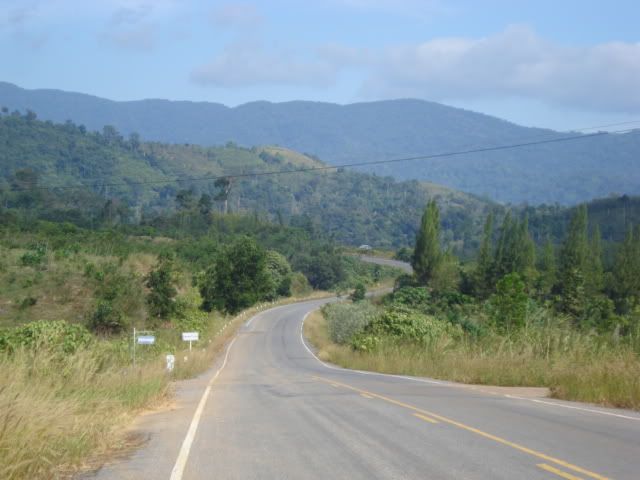 This is another one of those roads that anyone out riding this way should try.

I come to the junction with the 3157 and take the left which finally meets the 318, here its a right and on into Trat.

I check in at Pops guesthouse as usual, 120 Baht a night plus hot water for the first time in over three weeks, wow I am being spoiled here.
I go to Joys Pizza for my usual dinner and to my horror its gone, luckily I see her Husband and he says that they have moved out of town and now the pizzas are delivery only but as I am a valued come again customer I can eat at the new shop at its one small table, so the day was saved otherwise it would have had to have been KFC